Introduction to Hachioji Ramen
Hachioji Ramen is a Tokyo local food. Do you prefer both that came from boiled seafood or meat? Are you a fan of ramen that has soy sauce base? Well, this is the one for you! Read on to know more about this must-try ramen in western Tokyo.
Why are there so many types of ramen?
Ramen is one of the most popular dishes in Japan. A visit to the country will never be complete without eating a flavorful bowl of ramen. In fact, it's such a hit that many areas have their own version of it. Some of the regional ramen types Okayama ramen and Tokushima ramen.
Hachioji Ramen "八王子ラーメン" is one of the many variations of this noodle dish. However, the four most popular ramen types are:
Shoyu Ramen
Shoyu is the first ramen flavor. It comes as no surprise since Japanese cuisine usually contains soy sauce. Shoyu is naturally brown in color and salty in taste.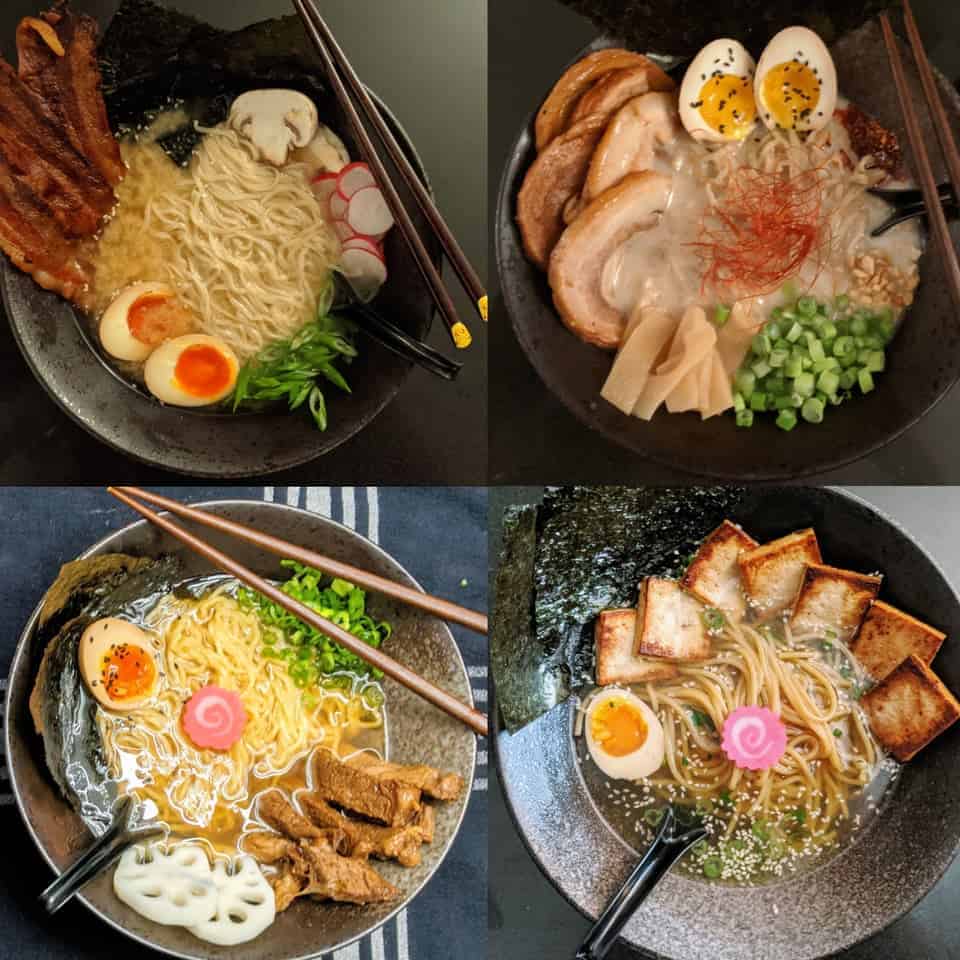 Shio Ramen
Even though the main ingredient of this ramen type is salt, Shio ramen is less salty than Shoyu. The noodles in this ramen are straight and thin.
Miso Ramen
Sapporo's Miso ramen is the most popular among other miso ramen variants. The soup is rich, oily, and is commonly comes from pork bones broth.
Tonkotsu Ramen
Tonkotsu ramen is famous for its creamy and savory soup. Pork bones are simmered for long hours resulting to this almost milky appearance of the broth. Tonkotsu is arguably the most popular ramen flavor outside Japan.
The Origin of Hachioji Ramen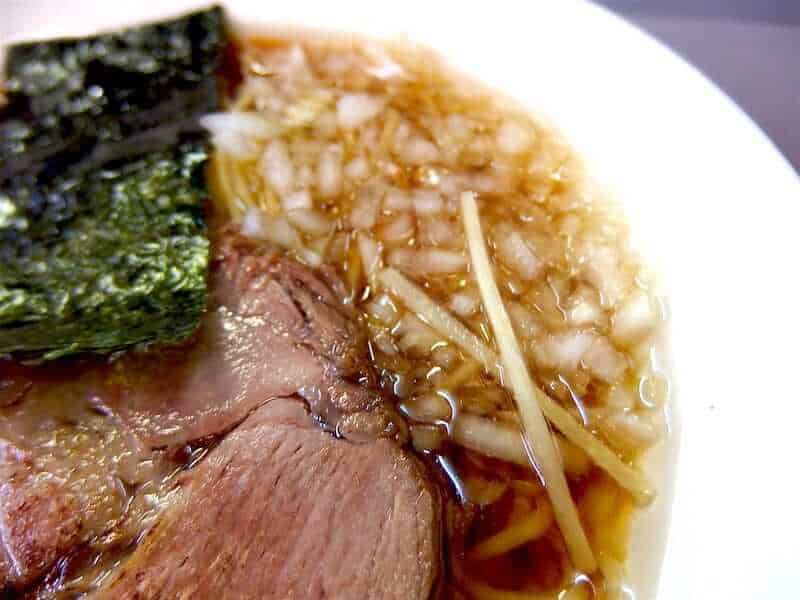 A shop that sells side dishes moved to Koyasumachi due to land development. This shop originally sits in front of Kitano Station and was doing well with sales. However, the owner thinks that it's hard to sell side dishes anymore. This is due to the difference of the two locations. That's when he decided to put up a ramen specialty store instead.
During that time, Chinese restaurants are all over the area. It is also usual that shops have ramen delivery. This is when the owner tried to set his restaurant apart from others. He sold ramen to dine in customers only.
He created a ramen recipe inspired by what he tasted in Hokkaido. The owner then put chopped green onions, but he had a hard time removing the pungency. So he tried again and put lard to suppress the pungency of green onions. He improved his own recipe and finally came up with the final one that satisfies him completely.
This shop marks the birth of Hachioji Ramen. The restaurant's name is Hatsufuji. Since then, it has become a household name.
How to Make Hachioji Ramen?
Making Hachioji Ramen is as easy as 1, 2, 3! Follow the steps below to re-create this signature dish from western Tokyo.
Cooking the noodles of this type of ramen is different from others. Get a large wok and drop the noodles in a small amount at a time using a colander. It's also extremely important to stir the noodles using wooden chopsticks. It's to ensure that the noodles will not stick together when cooked.
While waiting for the noodles, get ready to cook the soup. Pour the sauce into the stock. The base of the sauce is none other than soy sauce. There are also other "secret ingredients" depending on one's recipe. These secret ingredients are a combination of oils and spices.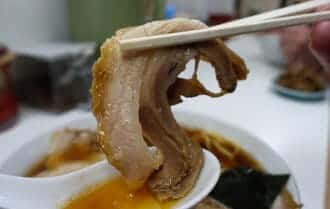 Drain the noodles using a colander then drop it into the soup. Lastly, add the savory char siu and top with lots of chopped green onions. This is already good to go but some also adds other toppings. That is totally up to your preference!
Is Hachioji Ramen the Most Popular Local Food in Hachioji?
So, is it really Hachioji Ramen the most popular food in Hachioji? Although many came to love this ramen type, it is unfortunately not the most sought-after one.
The area is popular for many dishes and Hachioji Ramen is just one of it. Many restaurants serve dishes made from locally-grown vegetables.
Restaurants that Serve Hachioji Ramen
Due to its one of a kind flavor, Hachioji Ramen is now a staple menu in different shops. In fact, some restaurants were build just to sell this local dish. Here are the most recommended restaurants in Hachioji.
Minmin Ramen Main Store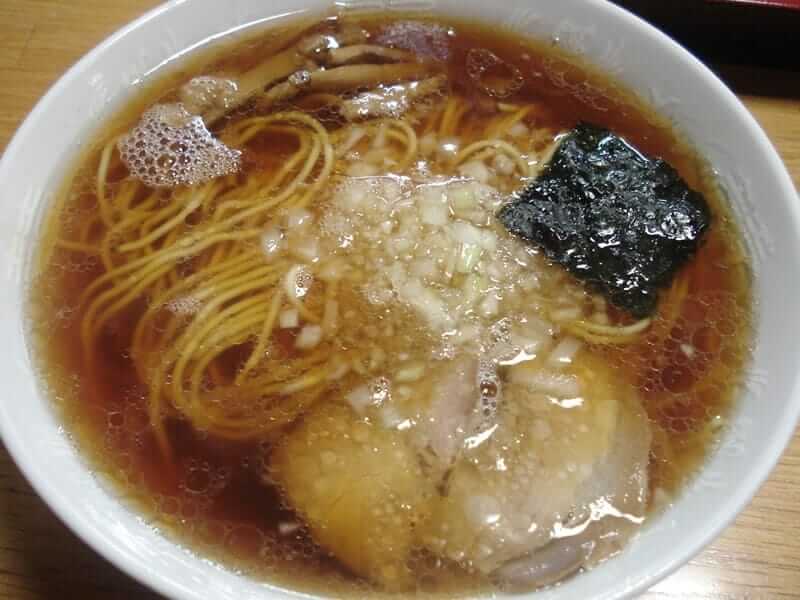 Noriko Okamoto founded the Minmin Ramen Main Store back in 1982. She has been taking care of the restaurant with her son Soraya. According to Ms. Okamoto, the atmosphere of the restaurant is relaxing and simple. It makes one person want to go back and visit again. Many of their loyal customers said that the taste of their Hachioji Ramen is addicting! In fact, the line to get inside is always long.
Minmin Ramen Main Store still uses lard to remove the pungent taste of green onions. They are also popular for the delicious taste of char siu on top of the ramen. Their Hachioji Ramens costs around 810 JPY.
Ramen Motsuke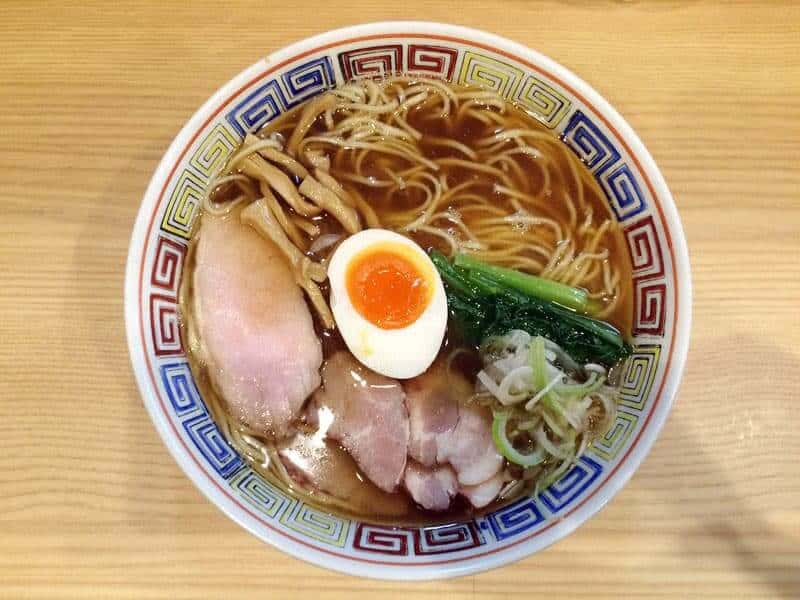 This shop is just around eight minutes away from Hachioji Station and one of the easiest to spot on. Ramen Motsuke is a blockbuster among locals due to its flavorful ramen and flat noodles combination. A serving of Hachioji Ramens costs only 800 JPY and you're sure to get the best deal! They give a generous amount of char siu which is perfect for the extra meaty taste. Make sure to visit this restaurant early as the place gets full in no time!
Goemon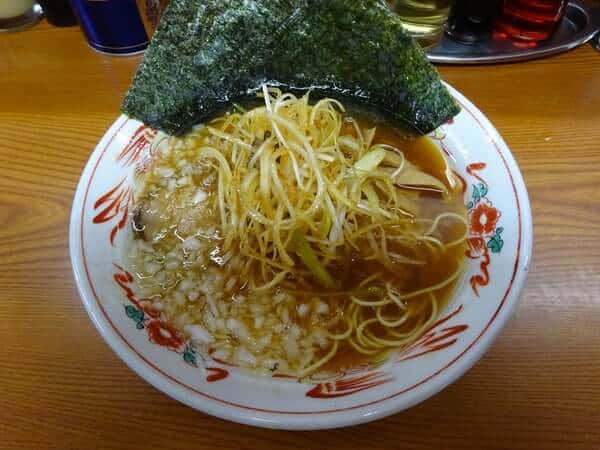 Yasuyuki Ishikawa opened Goemon in 1996 at a young age of 25. He said that he always dreamed to have his own ramen shop after working in different restaurants. He is a Hachioji local who changes his method of chopping to maximize the onion flavor.
Goemon is just a 3-minute walk from Hachioji Station. Therefore, you wouldn't miss this shop as it is also a local favoriting ramen shop.
Ishikawa makes their own lard. First, the lard undergo aging process for 2 weeks. Only then it will be ready for usage. Goemon also boiled shoulder butt for their char siu. Ishikawa boils the meat for 2 hours then seasons it with his special sauce. The char siu becomes soft and chewy after.
Verdict
Hachioji Ramen may not be the most popular food in Tokyo but it is definitely a must-try! The rich umami of soy sauce combined with the strong taste of green onions make this ramen so delicious. Sit in one of the local shops near Hachioji Station and experience a simple yet flavorful meal in western Tokyo.
Do you love ramen? Is this your first time hearing about Hachioji Ramen? Don't forget to share to your friends!