INTRODUCTION TO HAKODATE RAMEN
Hakodate ramen is one of the three (3) major ramen in Hokkaido. Along with Sapporo and Asahikawa ramen, Hakodate ramen is also considered as one of the famous local gourmet in Hokkaido prefecture.
Shio-ramen is Hakodate's specialty. It is a salt based soup ramen. The characteristics of this ramen are thin straight noodles and clear soup. Also, it has flavoured vegetables, kelp, and bonito and chicken. While in Sapporo ramen, It is known for its miso based soup. And in Asahiwaka ramen, it is a shoyu or soya based soup type of ramen. These ramen are perfect to fight the cold weather in Hokkaido most especially during winter. In addition, The characteristic of  Hakodate's salt ramen is the clean and transparent soup.
WHERE IS HAKODATE LOCATED?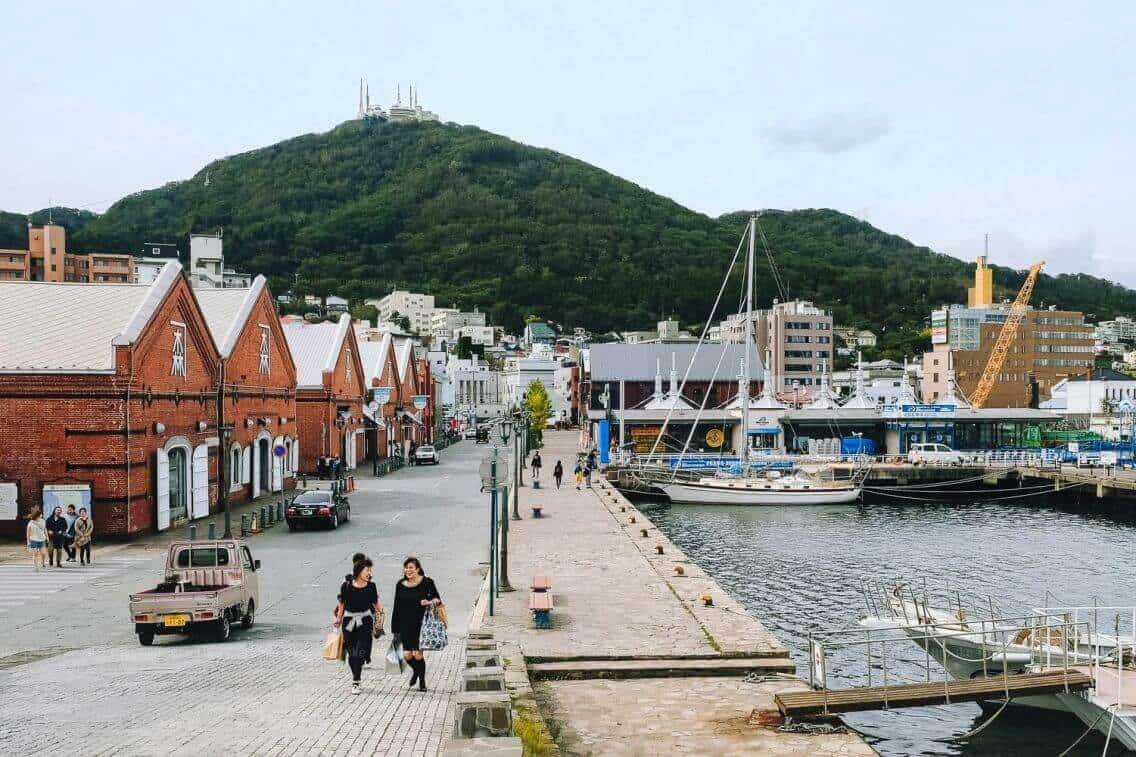 Hakodate is in the north of Japan, and is the largest city in southern Hokkaido. As one of the first cities in Japan that opens trading, like Yokohama and Kobe, there are some signs of foreign influence in Hakodate, notably architecture. There are many tourist attractions in Hakodate. It is best known for the spectacular views to be enjoyed from Mount Hakodate and its delicious, fresh seafood.
Hakodate has notable influence from overseas, and the foreign population's former residential district, which is called Motomachi. And a Western style fort, which is Fort Goryokaku are among its main tourist attractions.
WHAT IS THE HISTORY OF HAKODATE RAMEN?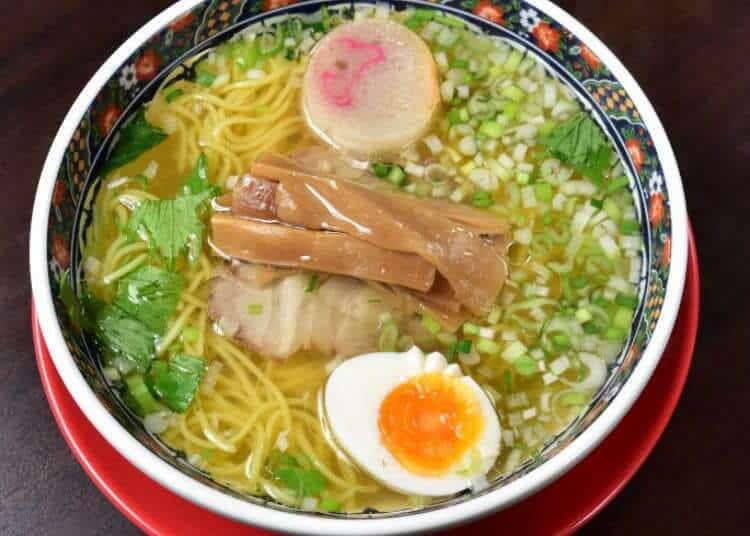 Hakodate opened as an international trading port which welcomes various cultures from both inside and outside Japan. During the time of opening of the port, It is said that the Chinese began to trade marine products in Meiji era. People in Hakodate called the Chinese as "Canton" before. Therefore, the tasty noodle came from China several centuries ago. There is a theory that the roots of Hakodate ramen are salty hot noodles from southern China .
In addition to the history of the town, it is said that the "oldest ramen in Japan" was in Hakodate.
Being a port city with ties to international trade, residents were eager to welcome new culinary trends. Hakodate may have the best historical claim for the first Japan-made bowl of "ramen" when an 1884 newspaper advertisement marketed servings of Nankin soba (noodles from Nanjing) to local readers.
WHAT ARE THE COMMON INGREDIENTS OF HAKODATE RAMEN?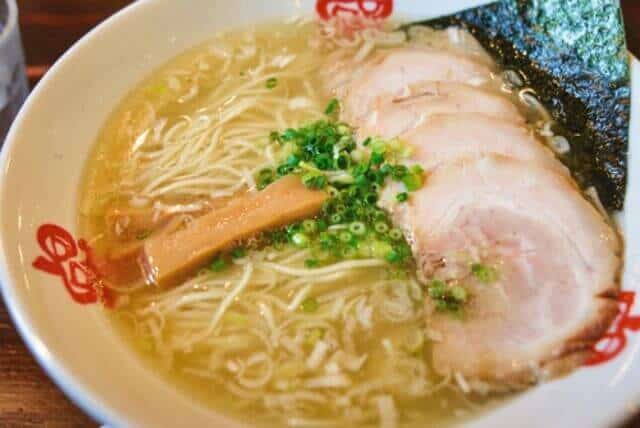 The broth of Hakodate ramen is generally quite clear, especially when compared to the milky Hakata ramen. It is known for being less fatty than its cousins in Sapporo and Asahikawa. Of all the ramen styles in Hokakido, Hakodate ramen has stayed truest to its Chinese roots with a clear broth and a lack of seafood or seaweed flavouring in the stock.
Usually, the bowls of Hakodate ramen are topped with the following ingredients – thick slices of roasted pork, scallions and bamboo strips. On many bowls, you'll also find fish cake, as well as a bit of colour in the form of spinach or nori (dried seaweed).
RECOMMENDED HAKODATE RAMEN RESTAURANTS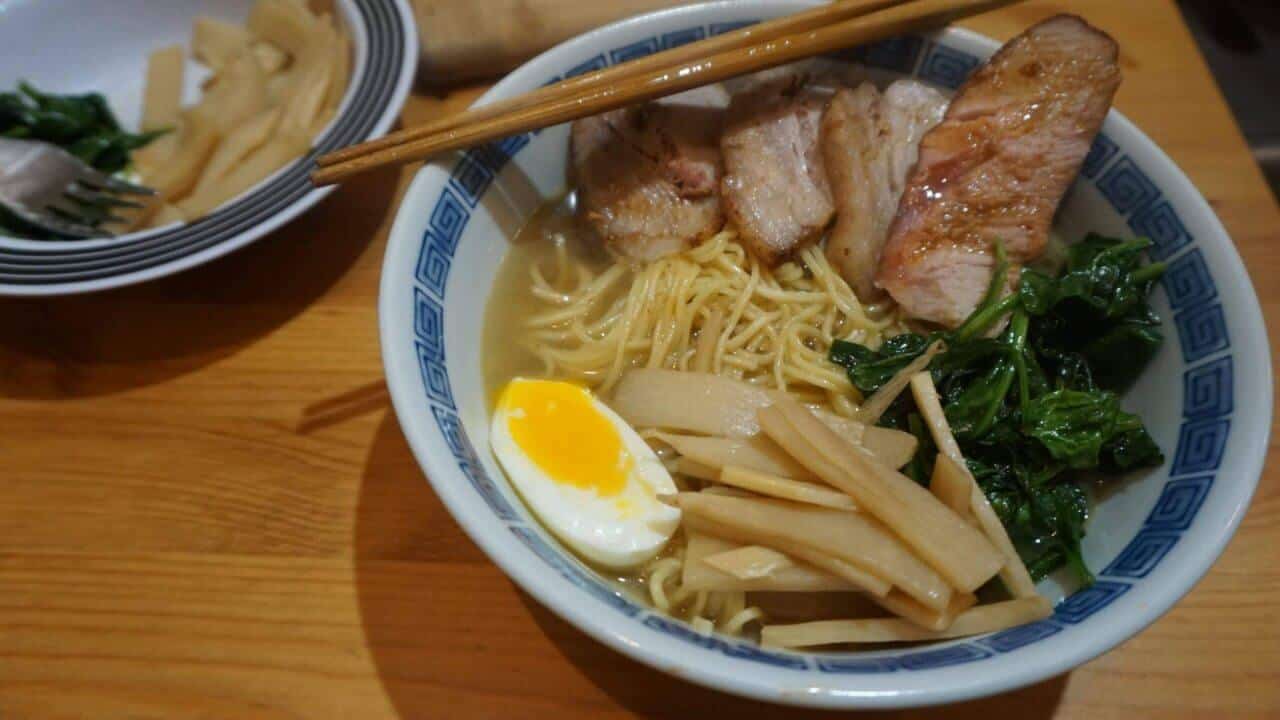 Hakodate Ramen Kamome
Founded in 1981. This restaurant is near Hakodate Morning Market. It is a popular restaurant that has been offering the same taste for about 40 years. It is also famous for the vocalists of the big band "GLAY" who is from Hakodate and represents Japan, and often appears on TV and media. There are three flavours in this restaurant. They are miso, salt, and soy sauce, but about 80% of customers order salty flavours. The soup is based on chicken bones and pork bones, and is simmered for about 2 hours with flavoured vegetables.
Hakodate Noodle Kitchen Hydrangea
The signature menu, Ajisai Shioramen, boasts a soup made from pork bones and chicken stock based on kelp from Southern Hokkaido, which has been passed down since its establishment.
Hakodate Menya Ichimonji
The soup is a Japanese-style soup based on chicken stock with the addition of high-quality kelp from Hakodate and Minamikayabe. They also add multiple flavor oils as secret ingredient to add aroma. In addition, the thin noodles are homemade using Hokkaido wheat.
For those who want to try unique ramen, there is a " rich " salty ramen. Try "Tonshio". It is the same as salt ramen, salt sauce and noodles, but the soup is based on pork bones and strengthened with garlic oil, a taste that changes the image of Hakodate ramen . It's spicy with yuzu pepper, so it's rich but not too heavy.
FINAL THOUGHTS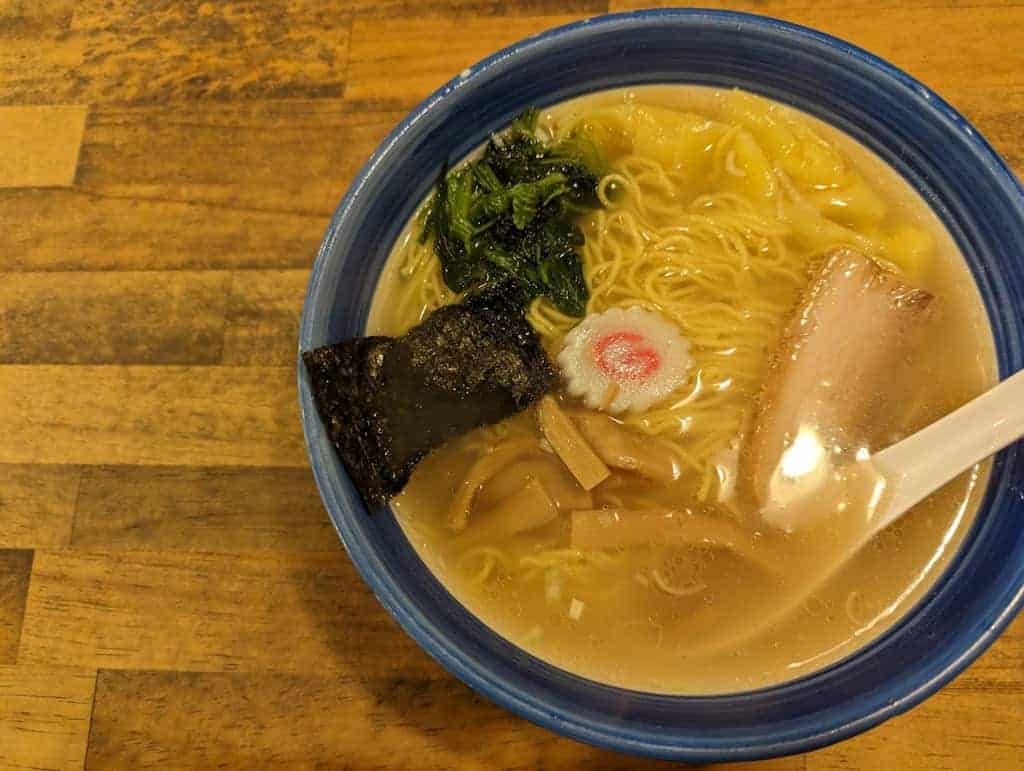 In conclusion, if you head north of Hokkaido, the one dish your sure to find on any menu is ramen. There are three major ramen in Hokkaido. But there are still many different types of ramen in the prefecture. Also, there are lots of varieties of ramen from different cities. It may have their own history, but it will be always the same comfort food for everyone. It is always a good feeling to taste a good hot ramen in a very cold weather. Hokkaido prefecture is rich for producing its own natural ingredients, that is why ramen are indeed delicious.
Each ramen type in every prefecture is definitely a must try to taste when you visit Japan. So, if you happen to visit Hokkaido, or Hakodate specifically, don't forget to try to taste the refreshingly Hakodate ramen!