Kobe beef is known as one of Japan's top three wagyu beef. In order to be called Kobe beef, it is necessary to pass thorough management and strict standards. Today, we want to introduce standards for "Kobe beef" and let's see what what make this kind of beef so different from other types!
What is Kobe beef?
Kobe beef (神戸牛) is one of the Japanese premium beef or Wagyu beef from Kobe region raised in Hyogo prefecture. It meets strict standards in terms of its growing environment, pedigree, meat quality, etc. by the Kobe Meat Distribution Promotion Council at the time of shipment. Many believe that this beef received the strictest standards in Japan among many branded Wagyu beef. It is also famous as one of Japan's Three Great Wagyu beef (日本三大和牛), along with Matsusaka beef and Ōmi beef or Yonezawa beef. Locals prepare it as steak, sukiyaki, shabu-shabu, sashimi, and teppanyaki. Locals also called the it Kobe-niku (神戸肉, "Kobe meat"), Kobe-gyu or Kobe-ushi (神戸牛, "Kobe cattle") in Japanese. 
The living body of Kobe beef
Famous representative brands beef other than Kobe beef "Matsusaka beef" and "Omi beef" have their cow called "Matsusaka beef" and "Omi beef" It is the same brand name for other brands of cows as well. However, Kobe beef is different. The living body is called "Tajima beef". So, yes, there is no live cow called Kobe beef. The reason for this is because of the certification stage of Kobe beef. And that is why this type of beef is of high quality. First, slaughter Tajima beef to make carcasses. After that, they put it on the market for auction, but before that, there is a review to determine the meat quality grade.
Secrets to the deliciousness of Kobe beef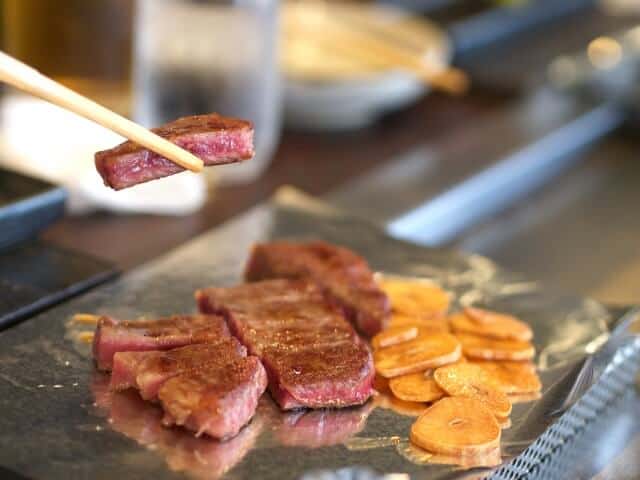 Marbled meat
In order to create a soft and smooth texture, heat is first use to melt the sashimi and relax the muscles surrounding the meat. At this point, the distinctive richness and umami of Kobe beef become apparent as it combines the original muscle flavor and the mellow scent of fat.
Pedigree
It is well recognized that the pedigree contributes to the exquisitely marbled meat of Kobe beef. As a result, it has strengthened pedigree control and is still taking great care to preserve it.
Feed 
Last but not least, locals raised the Kobe beef without the use of animal feed and they only give high-quality water and food as it matures, such barley. The Tajima region has a high-quality grass and a diverse natural environment. The water is hard and rich in radium, and medicinal herbs covered the mountains needed for the growth of beef cattle.
Kobe beef History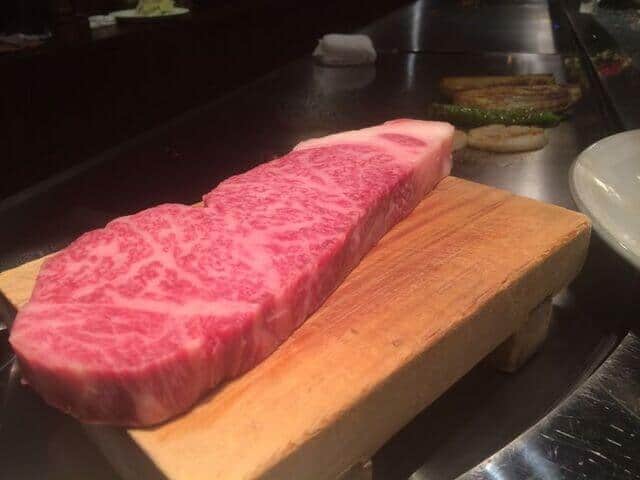 Actually, it was a foreigner who came to the port city of Kobe who found Kobe beef. The custom of eating beef was not yet public in Japan. They secretly ate this due to the influence of Buddhist teachings and the decree of compassion for living creatures. Therefore, the foreigners who came to Hyogo in the first year of Keio struggled to find a cow merchant. The obsession with beef culture has found Kobe beef. For the first time in the 4th year of the Meiji era, locals established a Japanese-owned public slaughterhouse "Bird and Beast Trading Company".
The first beef shop in Kobe was around the 3rd year of Keio, and a British man named Kilby. The Japanese started in the first year of the Meiji era. It is a story that everyone in Kobe knows that Hirobumi Ito, who was the first governor of Hyogo prefecture at that time, liked to eat beef. With civilization, rare foreign cultures rapidly entered, and the eating habits of Japanese people changed drastically.
Many say that the servers placed the beef on the meal of Emperor Meiji on January 24, 1897. "Eating beef" will spread throughout the city, and along with that, the name will increase as the birthplace of beef. In 1983, the term "Kobe beef" begun. Since Tajima beef was consumed in Kobe and beef imports had not yet been liberalized, it was what was available at the time.
Kobe beef recipe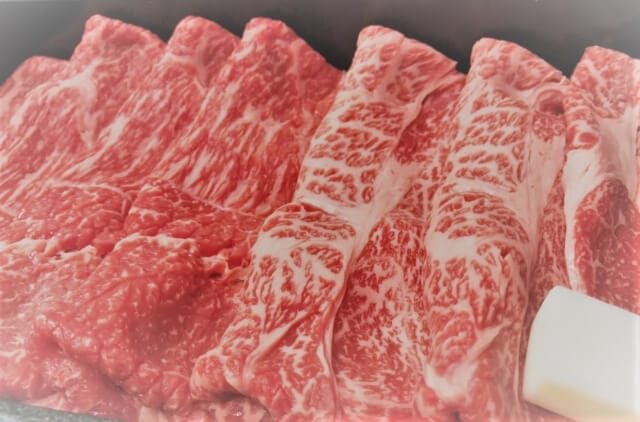 Ingredients
| | |
| --- | --- |
| Ingredients for 4 persons | |
| Kobe beef steaks | 450g |
| Bean sprouts | 700g |
| Garlic (sliced) | 8g |
| Beef tallow (Wagyu beef) | 100g |
| Salt | 15g |
| Pepper | 10g |
| Wine or brandy, if any | 120g |
How to make Kobe beef
Preparing the meat
Add salt and pepper to one side of the meat. Take an appropriate amount of fat from the meat and chop it. Then, spread the salt and pepper evenly.
Fry the beef fat with vegetables
Take an appropriate amount of fat around it and fry it with vegetables later. Next, heat the frying pan over high heat and add the beef tallow when it gets hot.
Sauté with garlic
Then, add garlic slices, and the meat with the salt and pepper side down on high heat. When it turns brown, reduce the heat and wait for the meat juice to come out.
Upside down figure
When the juice comes out on the surface, it's time to turn it over! After that, how many seconds you bake will determine the degree of baking.
Adding wine or brandy (optional)
If you want to add wine or brandy to the finish, add it immediately after turning it over. Please use it for scenting.
Serving
Take out the meat and fry the chopped fat. Lastly, add bean sprouts and fry to finish. Tatsoi and spinach are also delicious.
What is Tajima beef?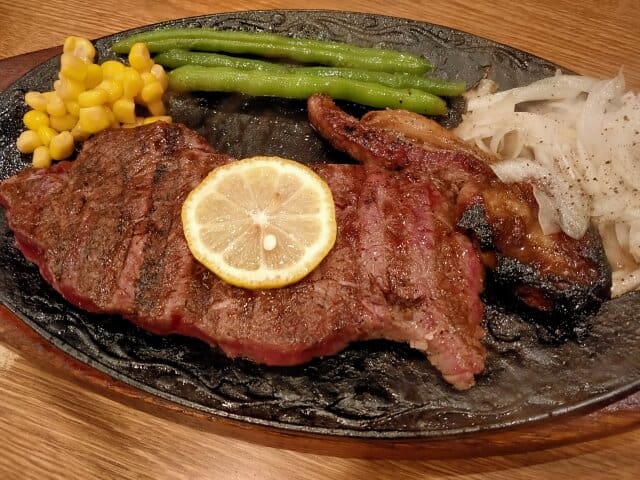 Tajima beef is a cow from Hyogo prefecture that continues to maintain its purebred pedigree. The 28 months old Tajima cattle maintained a purebred lineage from the Edo period to the present. From Hyogo prefecture, farmers will ship it to a meat center in Hyogo prefecture. It is the name of beef whose yield grade is "A" or "B" grade from the age of over 60 months or less. Due to its excellent pedigree and strictly controlled breeding environment, Tajima cattle have fine muscle fibers and are soft which produce the best mellowness and texture.
What are the carcass ratings that Kobe beef should follow?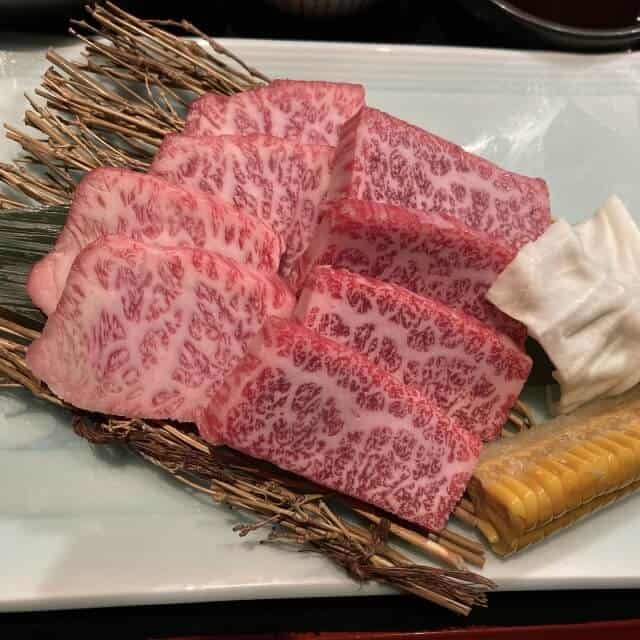 The carcass ratings set by the Japan Meat Rating Association are only those that fall under the following four categories.
The yield grade is A / B grade
Meat quality grade is 4 or higher
BMS value (beef marbling standard) is No. 6 to No. 12.
The weight of the carcass is within the regulation
Health information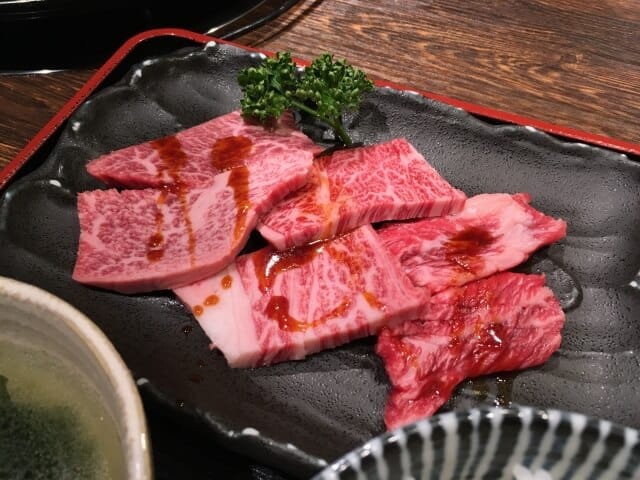 Kobe beef has a higher fat content than other beef cuts. 20 grams of fat and 8 grams of saturated fat are part of wagyu Kobe beef. Each serving of American Kobe beef has 28 grams of fat, 11 grams of saturated fat, and 1.5 grams of trans fat. But when consumed in moderation, this beef can be part of a balanced diet.
What does Kobe beef taste like?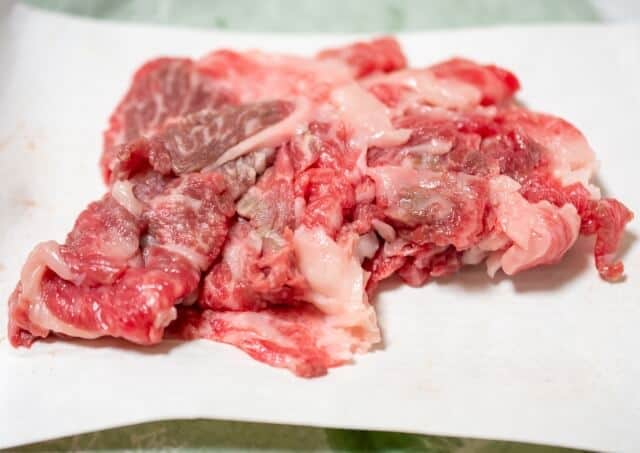 The Beef Marbling Score (BMS) of 6 or higher indicates that Kobe beef is strongly marbled. Because of its high marbling ratio, Kobe is extremely consistently fatty. Purebred Angus cattle are among the beef cattle with the best fat marbling. Thinly slicing the beef, as in shabu shabu, emphasizes the melt-in-your-mouth texture of this high quality beef!
The big three beef in Japan
The names Matsusaka beef (Mie prefecture), Kobe beef (Hyogo prefecture), and Omi beef (Shiga prefecture) are collectively referred to as Japan's Three Great Wagyu. The Matsusaka beef is so well-known in the domestic market that it has passed the "three majors" and advertised as "the best in Japan," whereas Omi beef is a Japanese Black breed bred in Shiga prefecture, and is certified as a cow and a castrated bull.
Where to buy Kobe beef
Misono Kobe Main (元祖鉄板焼ステーキみその 神戸本店)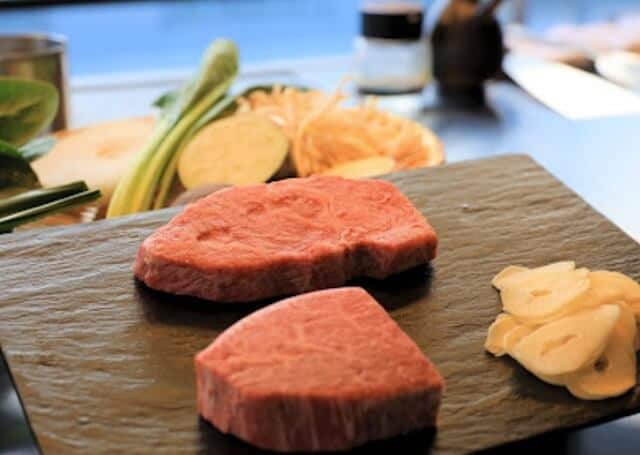 Founded in 1945, "Steak Miso Kobe Main Store" is famous as the birthplace of Teppanyaki steak. A skilled griller will carefully bake the finest Kobe beef sirloin at the perfect timing just for you. The course includes appetizers, 5 kinds of grilled vegetables, salad, and assorted desserts. 
Steak House ZEN Sannomiya (ステーキハウス ZEN 三宮店)
A popular restaurant where you can enjoy Kobe beef luxuriously in the middle of Kobe city. The interior of the store has a luxurious feel based on black and gold, and at night you can see the night view of Kobe city from the large window in front of you. The price changes easily depending on the purchase, but at Steak House zen, they always offer the finest A5 Kobe beef at the same price. In addition to meat, courses using fresh seafood such as lobster and abalone are also on standby.
Beef Steak Kawamura Sannomiya (ビフテキのカワムラ 三宮店)
Kawamura offers only the finest Kobe beef. There is also a private room that can accommodate up to 10 people, making it ideal for parties. If you soak the fillet that melts in your mouth with a special white miso-based sauce, rock salt, or Kawamura's special steak soy sauce that the owners specially made to match the steak, you will surely can't get enough. The course meal includes appetizers, special soups, grilled vegetables, salads, bread or rice, desserts, coffee or tea.
Final Thoughts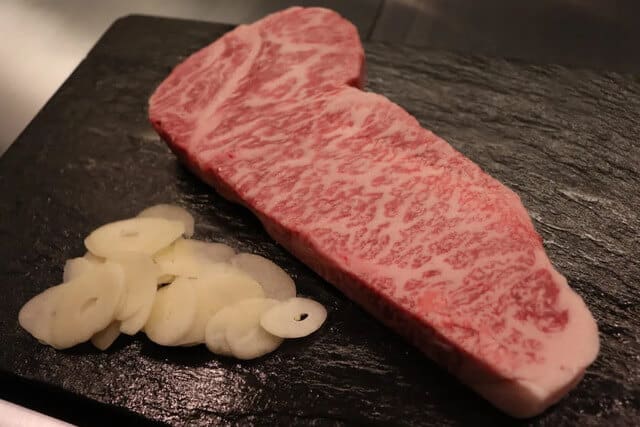 If you're a fan of consuming meat, you've likely noticed that meat comes in different grades and varieties. In case you've never heard of it, or are just curious to learn more about this insatiable food product, Kobe beef is a delicacy enjoyed around the world, but mainly prepared in the lovely country of Japan. They prized it for its flavour, marbling, and texture. Its buttery, smooth, melt-in-your-mouth texture and qualities make it different to any other meat.
There are other Japanese premium beef that you would like to know and these are Omi Beef, Matsusaka Beef, Yonezawa Beef, and Hida Beef.