Yamagata Prefecture is the ramen kingdom with Japan largest ramen consumption. The number of stores per capita is also the fiercest battleground in Japan. Most of the residents of the prefecture love ramen so much that it can be said that there is a ramen shop that they frequent. It is interesting that Yamagata Prefecture has a different culture between the inland and sea side. Ramen that represents the Japan sea side is outstanding! Today, we will introduce about "Sakata's Ramen".
WHAT IS SAKATA RAMEN?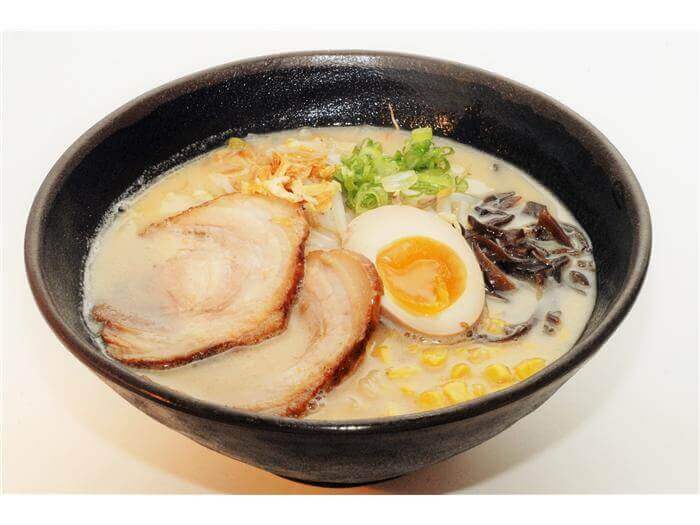 Now we have another ramen feature. Sakata ramen is a local ramen dish of Sakata City in Yamagata Prefecture. Did you know that Yamagata is also the kingdom of ramen? There's a lot of variations of ramen all over Japan but Sakata Ramen has its own unique features! This ramen is one of the favorites of the locals as well as the tourists coming from other prefectures and it is also wallet-friendly. There's also a local Yamagata cuisine "Imoni" that is famous and the soul food of Yamagata citizens.
In addition, the characteristic of the soup is the refreshing soy sauce flavor. It has low-fat content and has indescribable richness. It also has delicious seafood stock of fish with an additional dried bonito, dried sardines, dried sardines, and kelp to bring out the full flavor. They usually add seafood soup stock, meat stock, and vegetable stock to make a soup that provides a stronger umami taste. Additionally, the biggest feature of Sakata ramen is that it is homemade noodles. The ratio of water to flour is high, so it's fluffy. Basically for ingredients, it includes char siu, Menma, green onion, and an ultra-thin wonton.
WHAT IS THE HISTORY OF SAKATA RAMEN?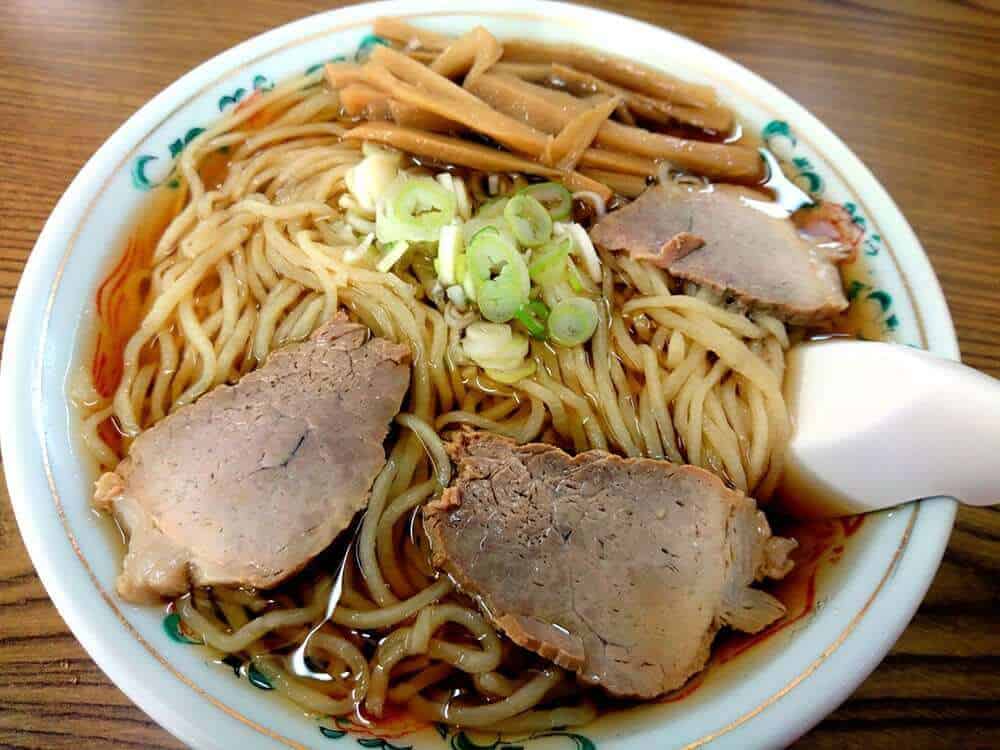 According to a theory, a Chinese person starts a Chinese noodles shop around the end of the Taisho era. It has been derived from it in various ways and has evolved into the current Sakata ramen. There's a lot of theories stating that it was the first thing that was eaten in Chinatown. Then, after the Great Kanto Earthquake in the Taisho era, "Chinese noodles" have spread all over the country. When it came to Sakata City, it is said that the origin of ramen in Sakata was that the Chinese person had a chance to open a Chinese noodle shop in 1918.
In addition, many stores were open and the ramen which came from the Chinese has become popular. It seems that the number of ramen shops in Sakata has started to increase since the beginning of the Showa period. Moreover, there are three typical shops that you can't miss to know the history of Sakata ramen. These are Dairaiken, Crescent Moon, and Full Moon.
"Oraiken" is a pioneer of Sakata ramen, which opened in 1930 in Chuohigashi-cho, Sakata City. The store closed in 2003 due to a shortage of successors, but they decided to reopen it in 2013. This is the currently "Oraiken Central Branch". The owner who trained at Oraiken also started "Mikazukiken" which is "Cresent Moon". It was founded in 1956. The third one is the full moon. It was founded in 1960. This restaurant was started by the owner who trained at the popular dining room "Kogetsu Shokudo" (which does not exist) near Mt. Hiwa. It is said that the founder learned ramen and wonton noodles at "Kogetsu Shokudo" and made improvements to establish the ultra-thin wonton noodles as they are today.
WHERE DOES CITY OF SAKATA LOCATED?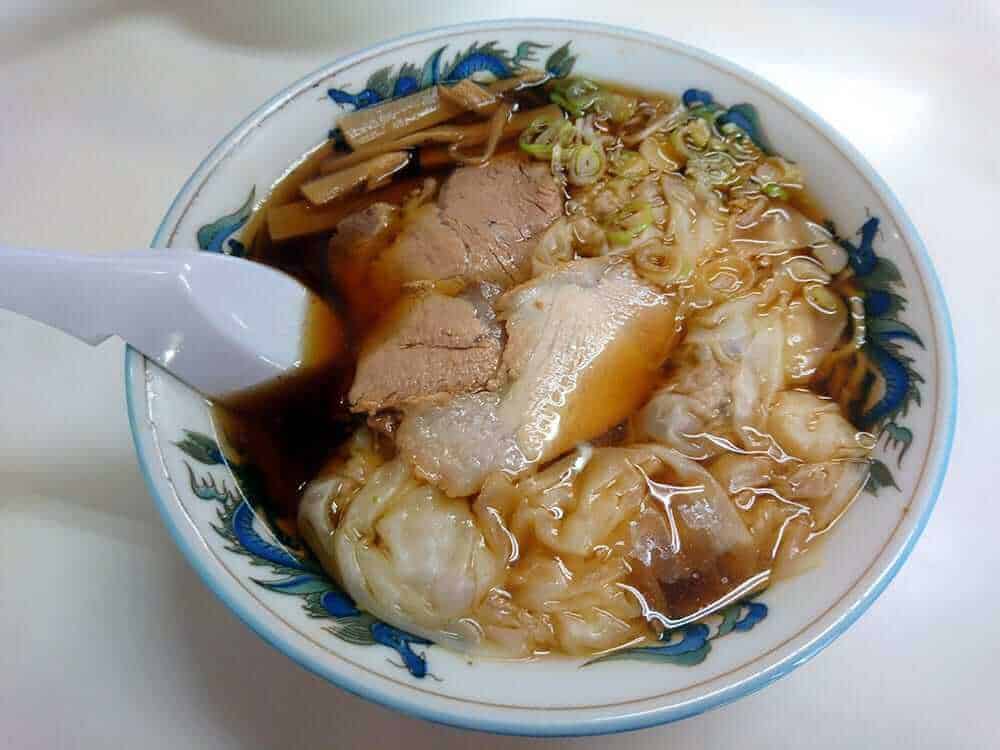 Yamagata Prefecture is said to be the prefecture that eats the most ramen in Japan. According to statistics, Yamagata City has the highest count of households doing their own homemade Chinese noodles. In fact, Yamagata citizens had the highest ramen consumption in Japan. Yamagata Prefecture is divided into two regions, the Shonai region, and the inland region, with the Dewa Mountains (Mt. Chokai and Mt. Dewa) that run through the prefecture as boundaries. Ramen is one of the soul food of Yamagata Prefecture, especially Sakata Ramen.
Sakata City is located in Yamagata Prefecture. It is a medium-sized city in Yamagata Prefecture on the Sea of Japan coast, around an hour north of the Dewa Sanzan (three sacred mountains of Dewa) region. Sakata is known for its high-quality rice. The city grew as an important stop along the coastal shipping route that connected Hokkaido with Osaka via ports along the Sea of Japan and the Seto Inland Sea during the Edo Period.
WHAT MAKES SAKATA RAMEN UNIQUE?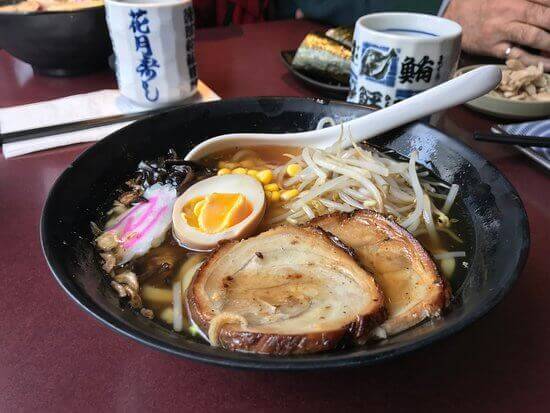 Homemade noodles are what make Sakata ramen unique. Around 80% of restaurants selling Sakata ramen make their own noodles, and it is said that Sakata shops are much more particular about their noodles than other regions. It is probably the biggest feature of Sakata ramen. The average rate of homemade noodles nationwide is about 20%, but Sakata's ramen is four times higher. The surprising homemade noodle rate is over 80%, which is the highest in Japan. There are also shops that make noodles by blending several types of wheat with particular attention to the raw material wheat. That is the real thrill of Sakata ramen which makes it more unique than others.
In addition, another thing that is making Sakata ramen unique is the wonton. Homemade wontons which have transparent thin wrappers became the favorite of most people. The soup and noodles go perfectly together since it has a fluffy texture that melts when you put it in your mouth, and once you eat it, it is unforgettable.
WHAT ARE THE RECOMMENDED RESTAURANTS OF SAKATA RAMEN?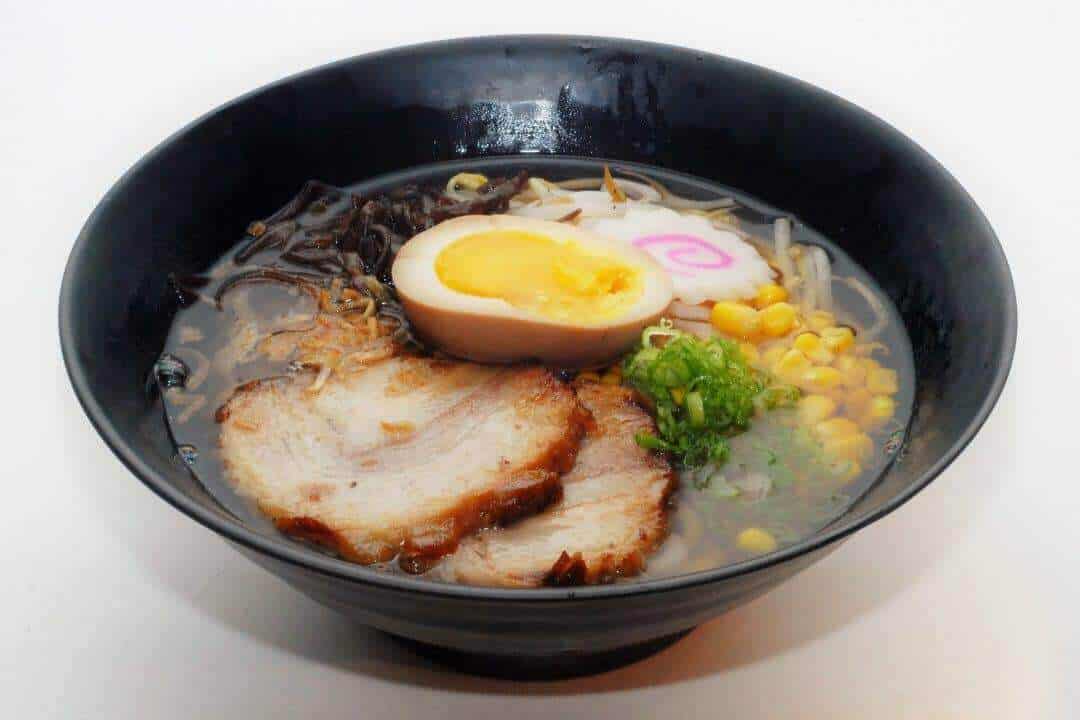 Sakata Mangetsu
Mangetsu means Full Moon. So basically, for the English translation, the restaurant name is Full Moon. Sakata Mangetsu is a noodle shop in Higashinakanokucho, Sakata City. It is a long-established gourmet spot that always reigns at the top of the ramen ranking. The recommended Sakata ramen has a good reputation for being delicious with plenty of smooth wontons.
Singetsu
This means New Moon in English. Singetsu is a ramen shop in Koara, Sakata City. This store has usually long lines so better go early. Sakata ramen, which is the signature menu, boasts a refreshing and light soup. In addition, wonton noodles are also popular. The customer says that the homemade hand firm noodles were very delicious and complements the soup! The char siu is also delicious and recommended.
Senryu
This restaurant is one of the famous ramen shops in Nakamachi, Sakata City. Most customers' reviews are usually positive as it is indeed delicious. The soup stock of seafood will make you want to drink up the soup. The interior of the store has an old-fashioned design and it's one of local's favorite.
Dairaiken Kamiyaschoushiten

Daraiken is a ramen shop in Kamiyasucho, Sakata City. It is convenient to move by car as it is about 1.6km away from Sakata Station. The first recommendation is Wontonmen with seafood soup stock and spicy noodles. Anyone can go to this restaurant since it has a good atmosphere plus is has a calming old look interior.
Kacho Fugetsu

This ramen shop is located at Azumacho, Sakata City. It is a gourmet spot where you can enjoy authentic Sakata ramen. However, this store always has a long line due to its popularity. The most popular shrimp wonton noodles have inclusions of crispy shrimp in a chewy wonton. It is probably the most favorite of the people! The soup as well is indeed delicious and refreshing. Yamagata magazine also features this restaurant.
FINAL THOUGHTS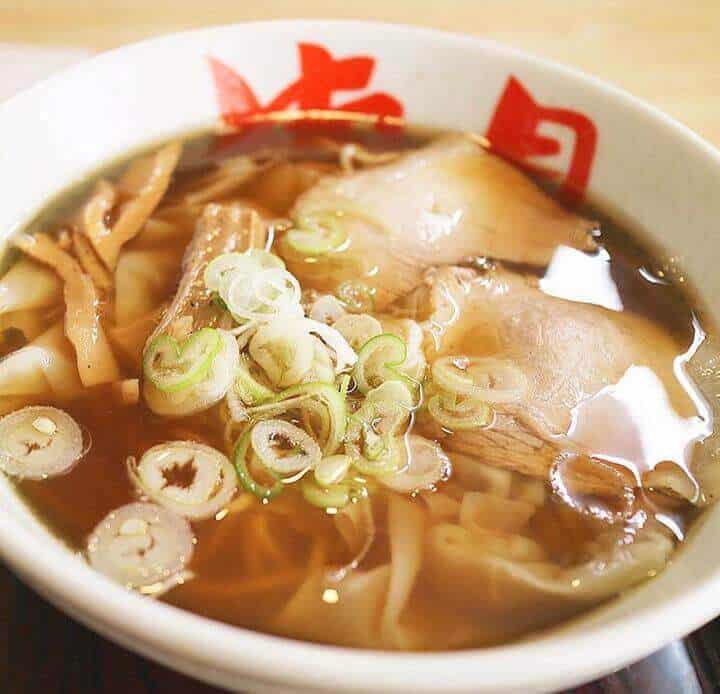 In conclusion, ramen is indeed a food icon of Japan. There are also other famous ramens in every prefecture such as Hakodate Ramen in Hokkaido, Jyumonji Ramen in Akita, Shirakawa Ramen in Fukushima, and more. Noodle making is the basis of ramen, and the commitment has been passed down since the birth of Sakata's ramen. There's a saying "In the old days, if you wanted to become a ramen shop, you had to hit the noodles yourself." The process of making this ramen is indeed unique. Its biggest feature is that it has a chewy texture and is soft and hard to stretch.
In addition, one of the characteristics of Sakata ramen is that it has a large number of noodles among the ramen in Japan. It seems that this amount is for people to fully enjoy the handmade homemade noodles. The noodle itself is easy to eat. Actually, you can share it with your family because you can feel satisfaction by eating a large number of noodles. Moreover, Sakata ramen has an authentic Japanese flavor so make sure to visit Sakata if you come to Yamagata.