What is Unagi no Shirayaki? うなぎの白焼き
In the Kanto region, the skewered eel is first grilled, plain, into what they know as shirayaki (白焼き or 素焼き). Then, they will steam it, before being flavored and grilled again; as a result, it turns out more tender and flakier after grilling. Unagi no Shirayaki is a method of cooking in which eel is cooked directly over a fire without adding other additives such as seasoning, sauce, or oil. It is sometimes called 'unyaki'. Unlike Kabayaki, eel shirayaki is an irresistible dish for eel lovers because it maximizes the original taste of the eel. Unagi no Shirayaki removes excess fat contained in eel, and the flavor and umami are condensed as it is. This is a way of eating and cooking that you can feel the umami of eel more. Many Japanese saw this dish as an ideal snack for sake. 
Unagi no Shirayaki History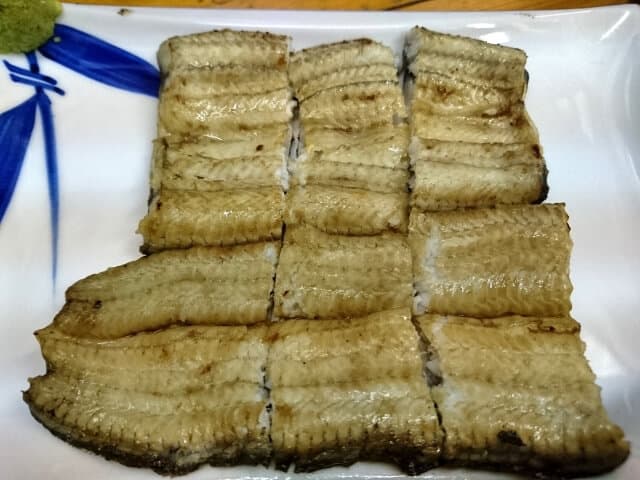 The reason why the food culture of eels has taken root since the Jomon period is that anthropologists excavated some eel bones from several shell mounds created during the Jomon period. And during the Heian period, aristocrats preferred to steam white eels and salt them. Eels were so named from at least the 12th century. Eels were first mentioned in literature in the Suzuka Family Book of 1399 when written in the sixth year of Oei.
In fact, locals believed that eels began to take root as food in the Muromachi period. There is evidence that their ancestors ate eels since the Jomon period, and they believed that for a longer time, eels already existed. But it was not until the Muromachi period that they became established as food in earnest. In the Muromachi period, there was no culture of adding sauce to eels to make kabayaki, so they thought that the origin of eel shirayaki was also in the Muromachi period. With that in mind, their Japanese ancestors already ate eel shirayaki as a delicious food by our ancestors, people of the distant past.
Unagi no Shirayaki Recipe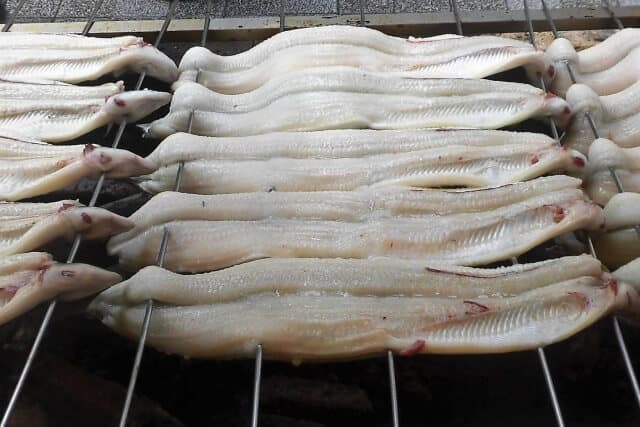 Unagi no Shirayaki Ingredients
| | |
| --- | --- |
| Ingredients of Unagi no Shirayaki for 1 person | |
| Shirayaki grilled eel | 120g |
| Liquor | 30g |
| Leek | 10g |
| Wasabi | 7g |
| Soy sauce | 15g |
How to make Unagi no Shirayaki
Grilling the shirayaki eel
Put the shirayaki eel in a frying pan, soak it with sake, cover with low heat, and heat for about 3 minutes. Take it out and cut it into 2 cm widths.
Putting the other ingredients
Cut the green onions into small pieces and then put wasabi and soy sauce in a bowl and mix.
Serving
Place eel white grilled in a bowl, sprinkle the green onions on it, and ready to serve.
Shirayaki texture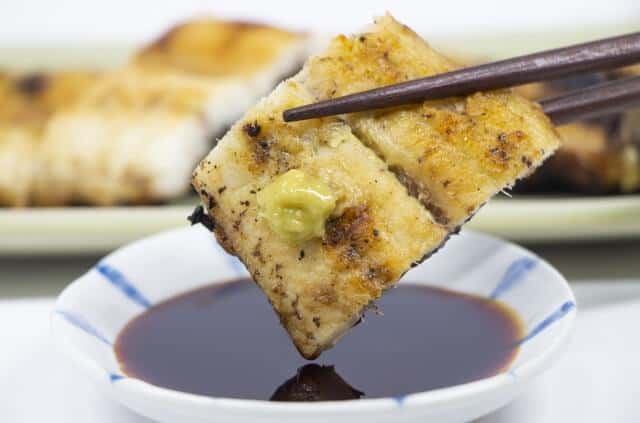 It seems that most people order eel – 20% of shirayaki and 80% of kabayaki. Since the taste of Shirayaki is simple, the freshness of the eel is essential. If the eel has a residual odor or is too soft, you will not be able to get a high-quality taste and texture. When you eat kabayaki, the mellow sweetness spreads in your mouth
Shirayaki vs Kabayaki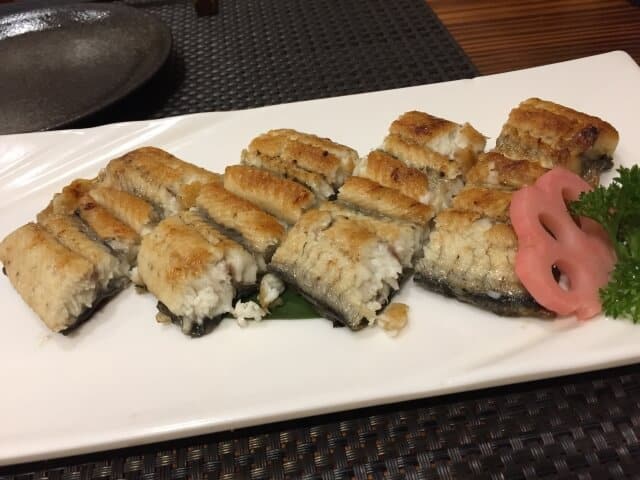 Shirayaki unagi is prepared similarly to kabayaki by filleting, deboning, butterflying, skewering, and grilling the unagi. Shirayaki-style cooking, on the other hand, roasts the eel without the tare sauce and seasoning it simply with salt, bringing out the authentic flavor of the fish. Locals cook the kabayaki with a sauce composed of soy sauce, mirin, sugar, etc., while they bake the Shirayaki without any seasoning. Whether or not they are season throughout the cooking process is the main distinction between kabayaki and shirayaki, but there are additional differences in how they are consumed.
How to eat Shirayaki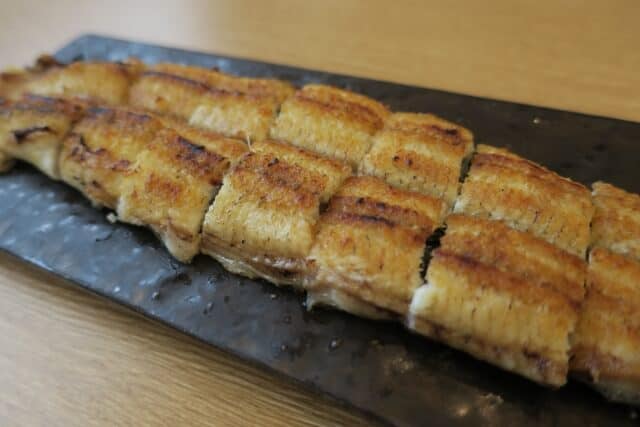 In the case of eel, Unaju, Unagi no Kabayaki, Unadon, and Hitsumabushi, which they put usually on top of rice, are the main types of kabayaki, and the size of the eel is generally easy to eat. Shirayaki is often long-grilled and they only serve the eel on a plate and cut some of these. To enjoy the taste of eel more, you should eat it with salt. The natural taste of eel stands out with a moderate amount of salt. Also, it goes well with soy sauce and with wasabi soy sauce or ginger soy sauce. 
Shirayaki nutritional facts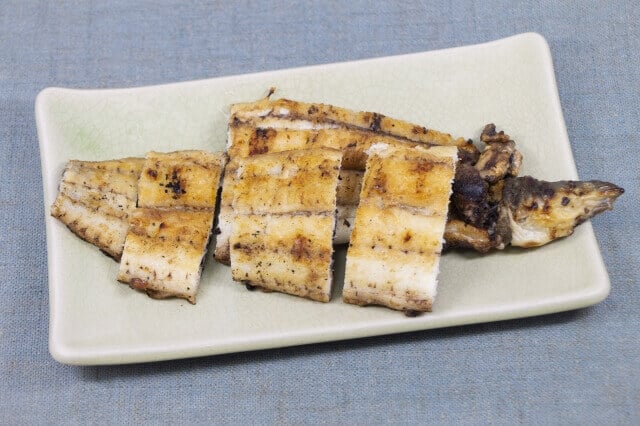 Eel is one of the most nutritious foods for the human body due to its abundant protein, calcium, unsaturated fat, vitamins A and E, and EPA and DHA. Japanese Eel Shirayaki calories for 150g (1 cut) is 497Cal at 331Cal per 100g serving size, rich in Vitamin D and Vitamin A.
Where to buy Unagi no Shirayaki
Fugu Fukuji (ふぐ 福治)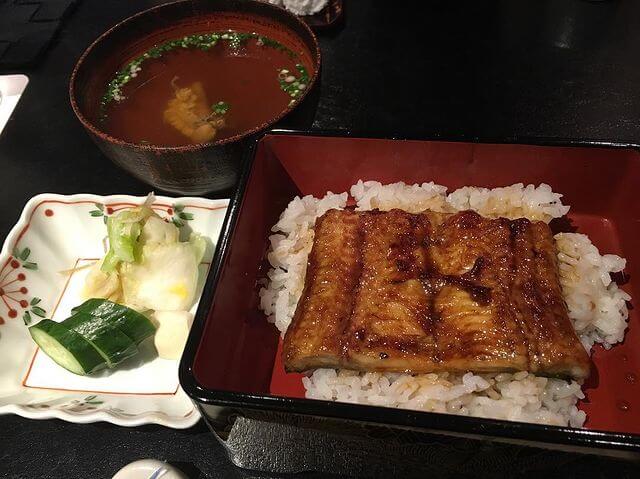 A famous store in Ginza. As the name suggests, Fugu is also delicious. It seems that you can also eat conger. The eel they serve is all natural and fresh. It is plump and thick and delicious. They caught it in the sea of ​​Kumamoto and Amakusa. Additionally, if you order and can't eat it at the store, you can take it home. 
Anzai 安斎(あんざい)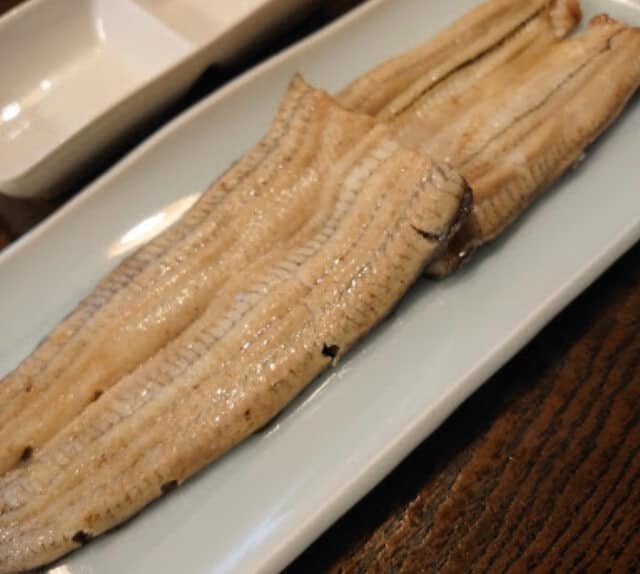 Many people highly praised this restaurant. This restaurant let you eat not only the meat of the eel but also its bones. So this became popular as snacks and many people visit this shop when they are craving for this with sake. The shirayaki they serve also has a fresh and aromatic fragrance on it.
Unagi Uomasa (うなぎ魚政)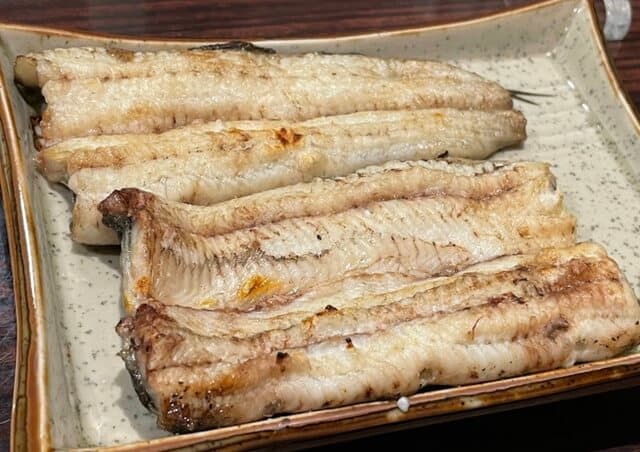 This is a famous restaurant for eel lovers. It is near Keisei Yotsugi station. It's like having a drink and tasting eel. The shop's Shirayaki is plump and delicious and there are times when they included natural products with it, but it seems that they purchased it all together with aquaculture.
Takeaway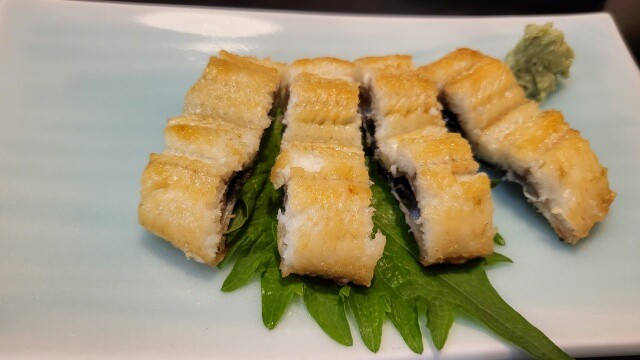 Japanese carefully monitored the cultivation from development through processing till completion with the aim of producing the best unagi or freshwater eel in the world. The cultivation pool is powered by subsurface water that provides the unagi with the original compound feed and has 100% traceability for ultimate peace of mind. Unagi is a common ingredient in Japanese cooking, often as kabayaki but it can be somehow as Shirayaki. Locals roasted the unagi without tare and only seasoned it with salt. It is a cooking method ensuring that the genuine flavor of the eel is the highlight.
There are other types of unagi dishes or eel dishes, you can check them out here.