Hot pot dishes are not just a thing in Japan, but in other Asian countries too. Undoubtedly, Yanagawa Nabe is one of the many Japanese hot dishes available. Will you say yes to this dish? Continue reading, and let us know if you're excited to try Yanagawa Nabe.
What is Nabe?
"Nabe" is the more simple name of Nabemono. It refers to hot pot dishes. Ironically, it also implies the actual hot pot. However, the direct translation of Nabemono is "nabe" or hot pot and "mono" or thing. In short, Nabemono refers to "things in a pot".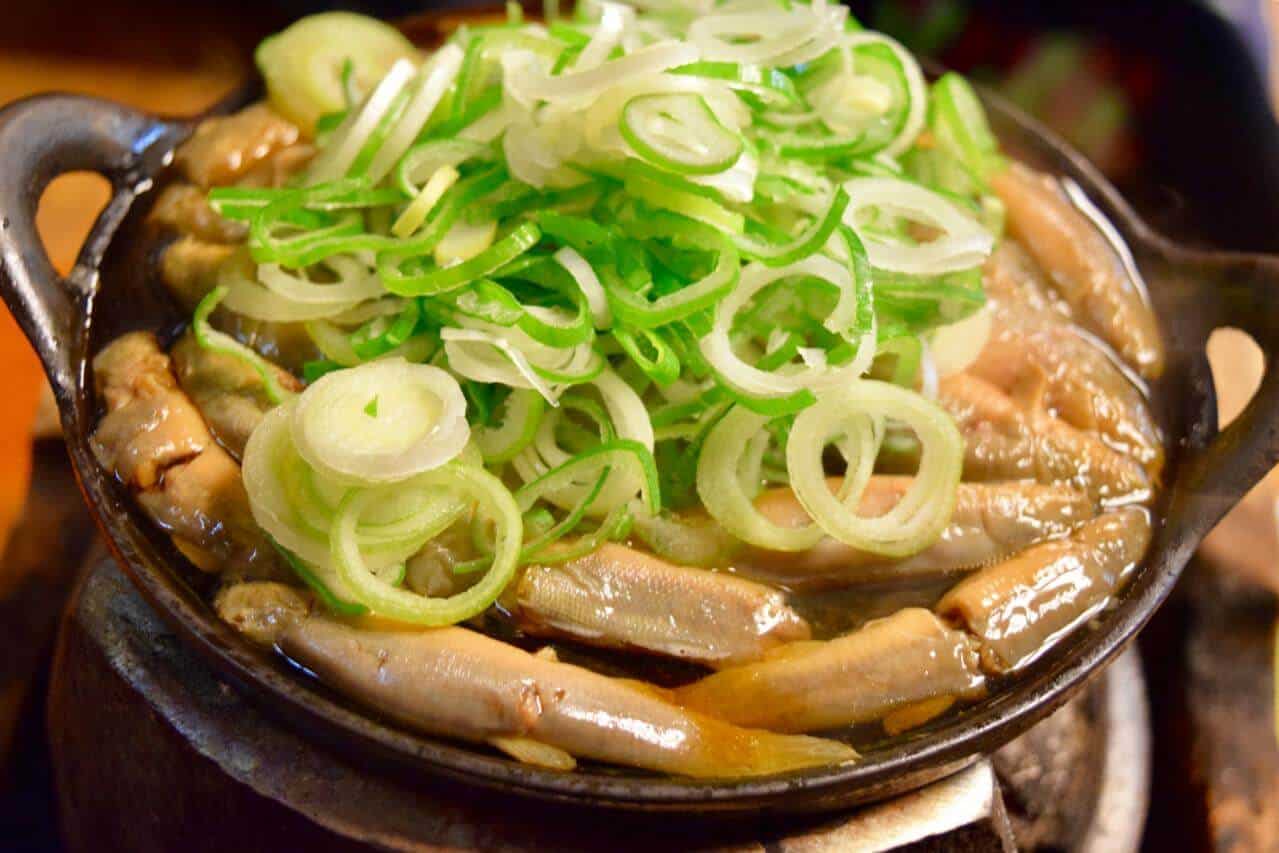 The soup has a succulent taste because of the variety of flavors from the ingredients. Different kinds of vegetables and meat are the usual ingredients of Nabe. Check the list below for different types of Nabe.
Soy Milk Nabe
Fugu Nabe
Yose Nabe
There are still other different kinds of Nabe aside from the ones mentioned above.
The Origin of Yanagawa Nabe
As the name itself suggests, this dish comes from Yanagawa City. People often dubbed it "the city of water". Aside from that, it's also famous as "the Venus of Kyushu". Since many canals exist, the city also offers river cruises to visitors.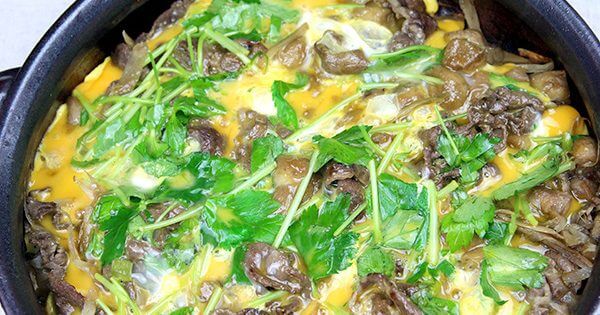 There's a theory that the dish comes from a shop during Edo Period. This small restaurant uses clay pots from Fukuoka Prefecture. According to Satoshi Okada's book, the restaurant sells eel dishes in Honjo.
Another theory is that a shop owner came up with an idea to prevent clay pot dishes from cooling fast. As a result, he created a double clay pot. Many believe that this store is in Yanagawa.
The origin of the dish is still unclear. But one thing is for sure; it is now one of the cultural dishes in the city.
What is Yanagawa Nabe?
Yanagawa Nabe is a "dojo" loach dish that has been around since Edo Period. Although it's a dojo dish, it's a bit different from the rest.
Dojo Loach
Dojo loach is common in East Asia. It's a tropical fish that resides in lakes and ponds. Despite being freshwater fish, some farms raise it in an aquarium.
This fish can grow up to six inches (6 inches) in an aquarium. On the other hand, those residing in freshwater can be as long as twelve inches (12 inches).
Loach dishes are a favorite in Japan. As a matter of fact, there are tons of dojo dishes from different areas.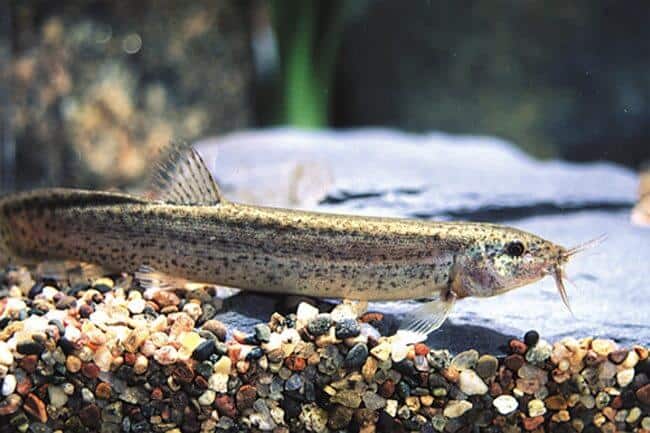 A local food in Tokyo
Despite carrying the name of Yanagawa City, this dojo dish is now a local food in Tokyo. Several restaurants in the area included it on their menu. To date, it has become one of the must-try dishes when visiting Tokyo Metropolis.
What's the difference between Yanagawa Nabe and other dojo dishes?
Cooking the loach fish in advance is what sets Yanagawa Nabe apart from other dojo nabe dishes. They would boil the loach first together with the egg. Unlike other dojo nabe dishes wherein the egg is included as a side dish only.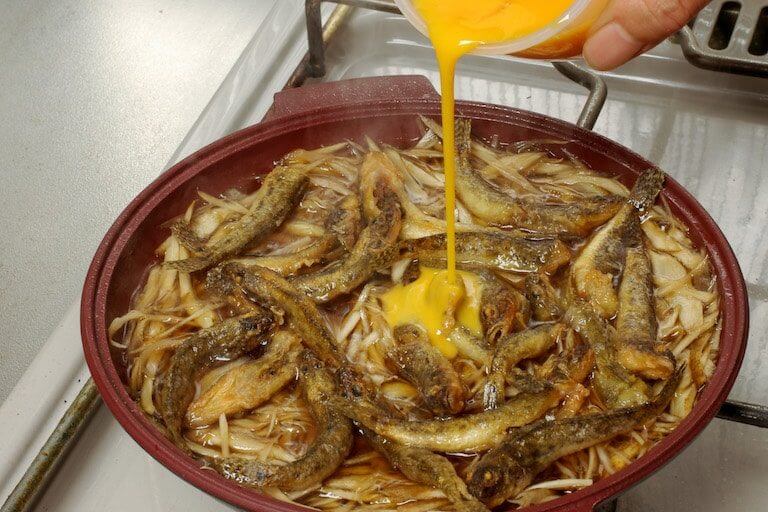 How healthy is Yanagawa Nabe?
Since Yanagawa Nabe contains loach, it offers several health benefits as well. So, how healthy is this dish?
Protein
Dojo loach contains the indispensable component called protein. Therefore, it is essential for repairing body tissues. It also prevents muscle breakdown.
Calcium
Loaches are a good source of calcium too. It contains an ample amount of calcium that can benefit your body. This nutrient helps build bones. Your heart and nerves also need calcium to function well.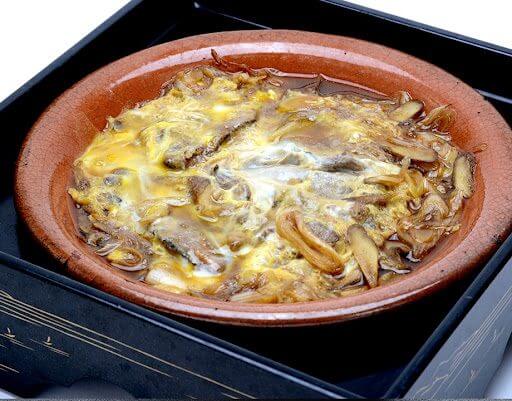 Vitamin D
It helps in the regulation of calcium and phosphate in our bodies. Vitamin D deficiency can lead to loss of bone density. In addition, it's also integral in skin protection. Lastly, it delays premature aging of the skin.
Zinc
Zinc boosts your immune system. In fact, during this time of COVID-19, doctors recommend a daily intake of vitamins with zinc. It also manages blood sugar and maintains a healthy lipid limit.
This chemical element is also beneficial for pregnant women. Zinc helps in protein and DNA production. Thus, it decreases the risk of preterm birth.
Doctors suggest that expectant mothers and children should get enough zinc in their diet. For that reason, the recommended dosage for pregnant women is 11 to 12 mg per day.
What restaurants serve Yanagawa Nabe?
With its growing popularity, many restaurants in Tokyo started selling Yanagawa Nabe. Aside from its flavorful taste, this dojo dish is also nutritious. If you want to jumpstart your day, we suggest trying this dish.
Dozeu Iidaya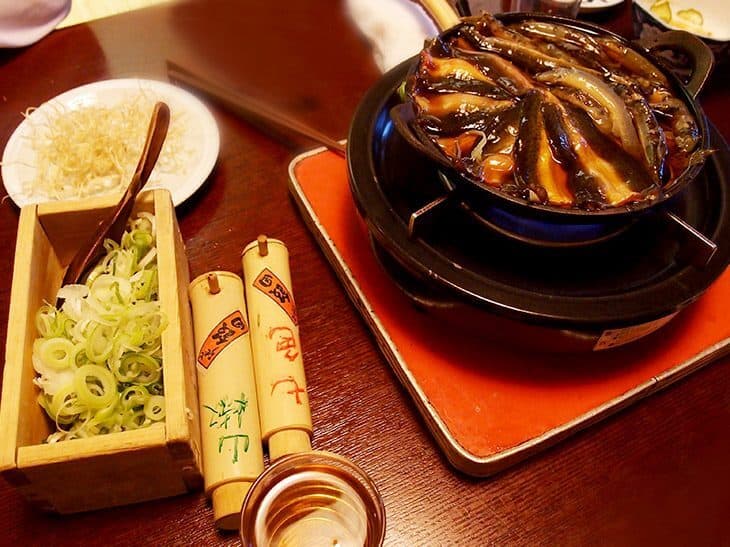 It is one of the longest-running shops in Asakusa. The restaurant serves delicious fried chicken and authentic dojo nabe. Dozeu Iidaya also has a quaint ambiance that resembles Edo period atmosphere.
This shop is just a two-minute walk from Asakusa Station.
Tatsumiya Asakusa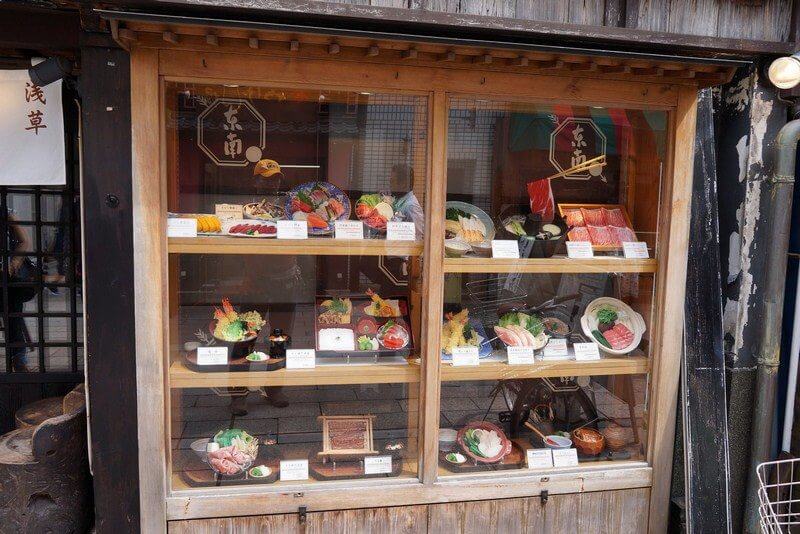 Similar to Dozeu Iidaya, Tatsumiya also has an Edo-inspired ambiance. The food may be a bit pricey, but they also serve combo meals during lunch. Despite the price, this restaurant is still popular among visitors. There's always a long line of customers outside waiting for vacant seats.
Hirai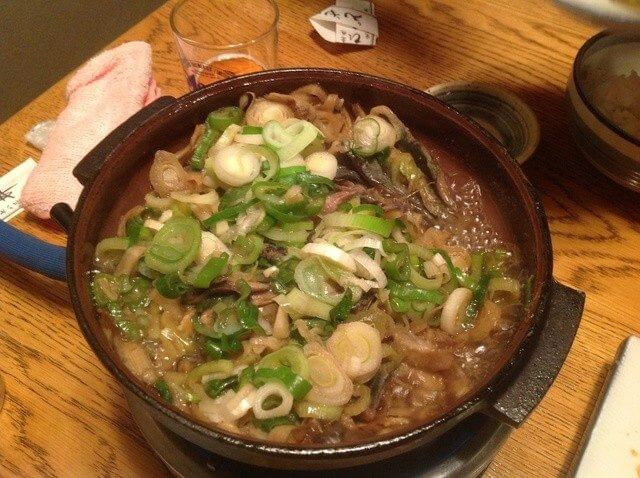 Hirai has been serving dishes since Meiji Era. Hence, it's a traditional restaurant that constitutes Asakusa. Setting Yanagawa Nabe aside, their "Dozeu no Kurikara-yaki" is also a favorite. Hirai serves this as a side dish to their dojo nabe.
The shop is just a few meters away from Tokyo Sky Tree. Make sure to visit Hirai after an exhausting sightseeing trip.
Komakata Dozeu Main Store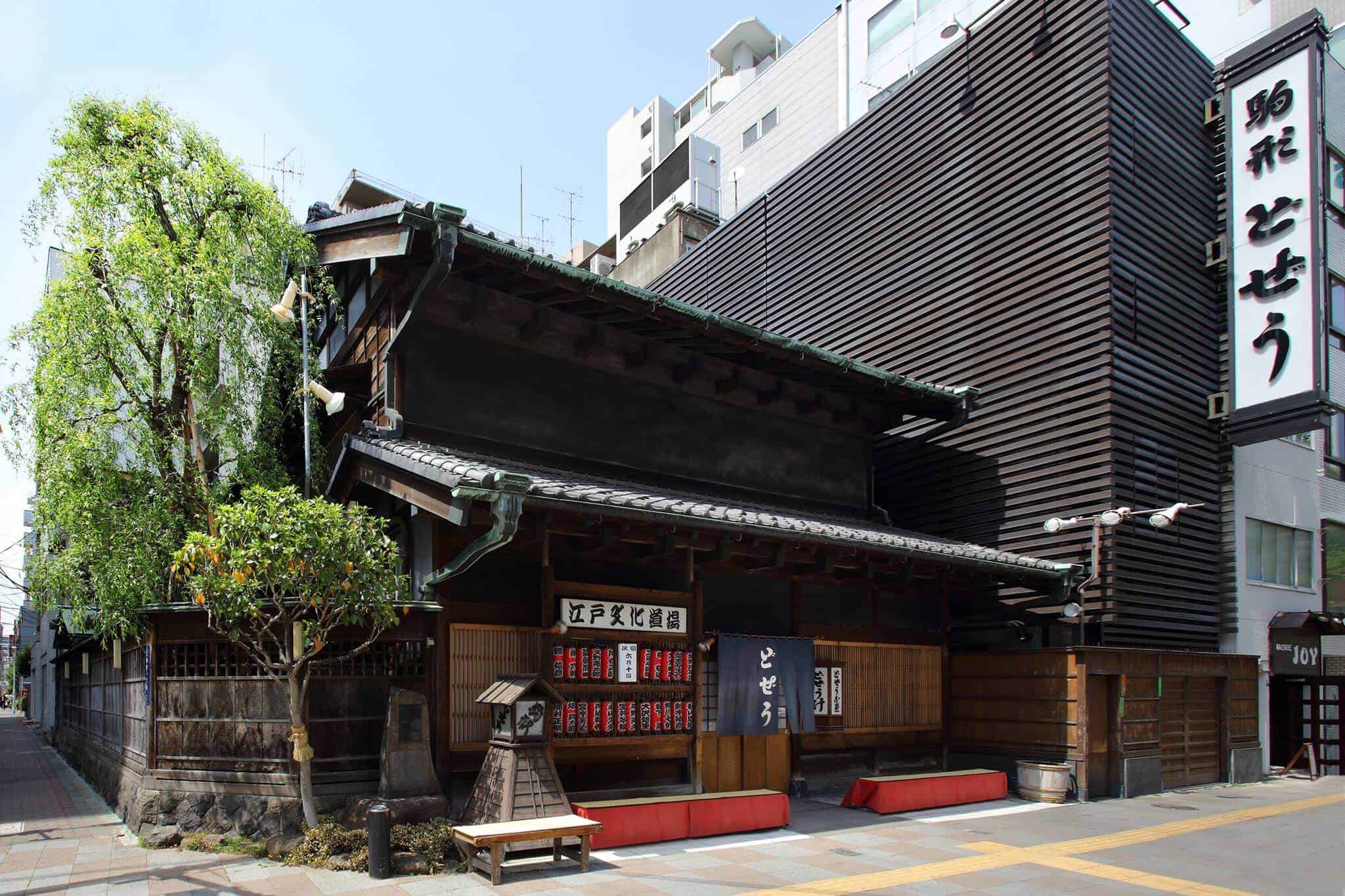 It's near Asakusa Station! You'll definitely not miss this store as it is only a minute away from the station. Komakata Dozeu is a 200-year old restaurant that is a favorite among visitors and locals.
Their way of preparing Yanagawa Nabe stands out from the rest. First, they would soak live loaches in "sake" (Japanese rice wine). Next, they will toss the fish in sweet miso soup and let it simmer. Adding lots of green onions and "Sasaki Burdock" will enhance the taste of the loach dish.
Mimasuya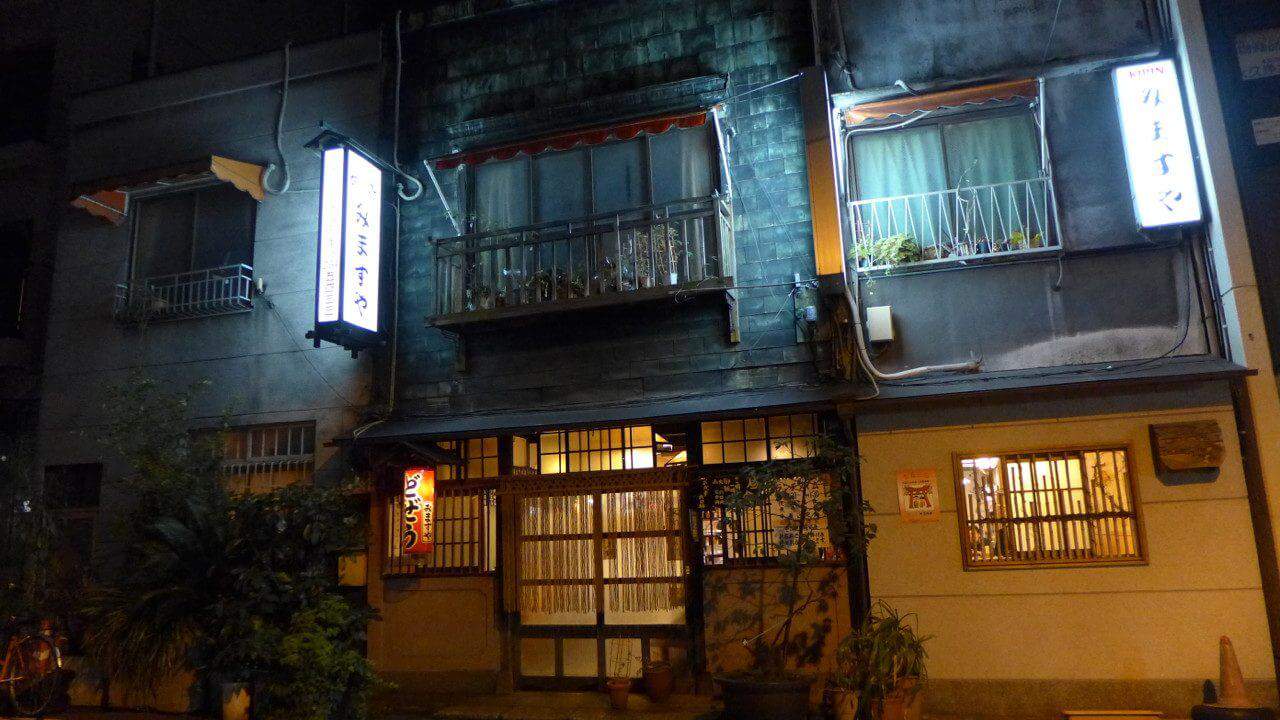 According to some, Mimasuya is the oldest "izakaya" (informal Japanese bar) in Japan. In fact, it has been standing since 1888. The restaurant's specialty is Yanagawa Nabe.
They also serve horse sashimi or "Basashi". This dish is controversial due to the risk of consuming horse meat. However, it's quite popular in many countries as well.
Mimasuya is in a small alley that's about a three-minute walk from Awajimachi Station.
Is Yanagawa Nabe worth trying?
Of course! Some may find it strange, but it's definitely worth the try. Go to long-established restaurants, and order an authentic serving of Yanagawa Nabe.
If you like this post, make sure to share it on your Facebook account!