Ochazuke is a beloved and time-honored Japanese culinary tradition, that exemplifies the art of simplicity and comfort in Japanese cuisine. This humble dish, whose name translates to "soaked in tea". Locals cherished it for its ability to provide nourishment, warmth, and a sense of home in every comforting bite. Whether enjoyed as a light meal, a soothing snack, or a culinary canvas for creative toppings, Ochazuke offers a taste of Japan's culinary heritage and a glimpse into the nation's profound appreciation for both tea and rice.
What is Ochazuke?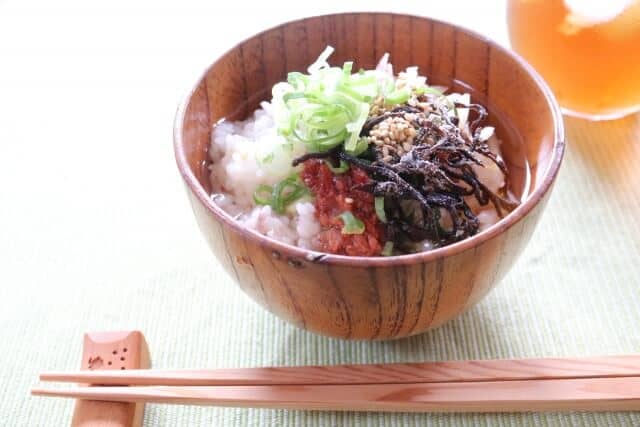 Ochazuke is a traditional Japanese dish that consists of rice served with green tea poured over it, along with various toppings and seasonings. The basic preparation of ocha zuke involves placing a portion of cooked rice in a bowl and then pouring hot green tea over the rice. There is no rule regarding the type of tea used, but locals often use hojicha and green tea. Also, some people use oolong tea or plum kombucha. It would be a good idea to use tea that suits your taste. The tea adds flavor and also helps to moisten the rice. After pouring the tea, you can add various toppings and seasonings to enhance the dish's flavor and texture. It is a simple and comforting dish often enjoyed as a light meal or a snack, and it's especially popular in Japan during colder weather or when someone wants a quick and easy meal.
Ochazuke History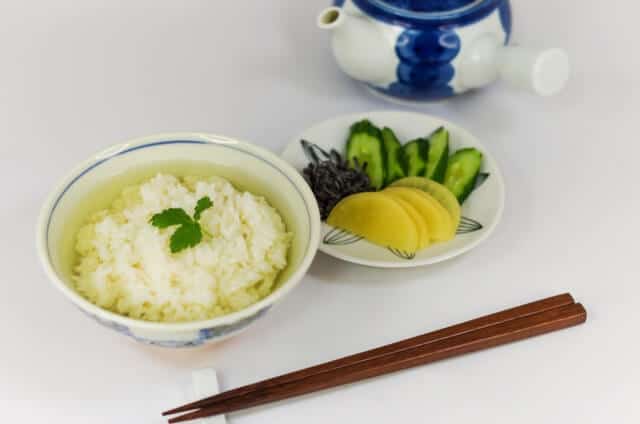 Ochazuke has a long history in Japan, dating back to the Heian period when people enjoyed pickles soaked in hot water. During the Muromachi period, tea became popular in Japan, leading to the creation of ochazuke. In the Edo period, pouring tea over a bowl of cold rice and various toppings became a common practice, and some even opened ochazuke shops. Today, many people still enjoy hot rice with tea, and not much has changed since the Edo period. In more recent times, during the Showa era, instant ocha zuke became popular. You can make it by simply adding hot water. Some might think it's similar to yuzuke, but it's actually a type of this dish because it contains processed tea granules. So, even though it's easy to prepare, it's still part of the rich tradition of ocha zuke in Japan.
What is "Ochazuke Day"?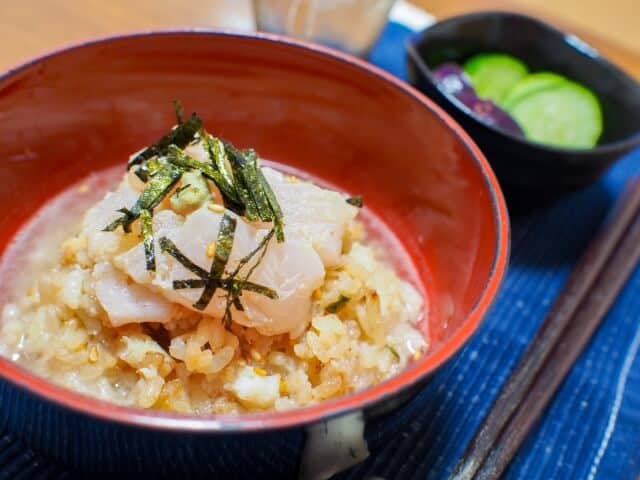 Have you heard of "Ochazuke Day" in Japan? It's a special day celebrated on May 17th every year, and it was established in 2012 by Nagatanien, the company that first introduced instant ocha zuke. This date is significant because it's not only Ochazuke Day but also the anniversary of Soshichiro Nagatani's passing, who was a key figure in the history of Sencha tea. Ochazuke Day is a way to honor his achievements. Interestingly, May 17, 2012, also marked the 60th anniversary of Nagatanien releasing Ochazuke Nori. So, on this day, you might want to enjoy a delicious bowl of Ocha zuke with your favorite ingredients while reflecting on the rich history of this comforting dish.
How to choose Ochazuke base?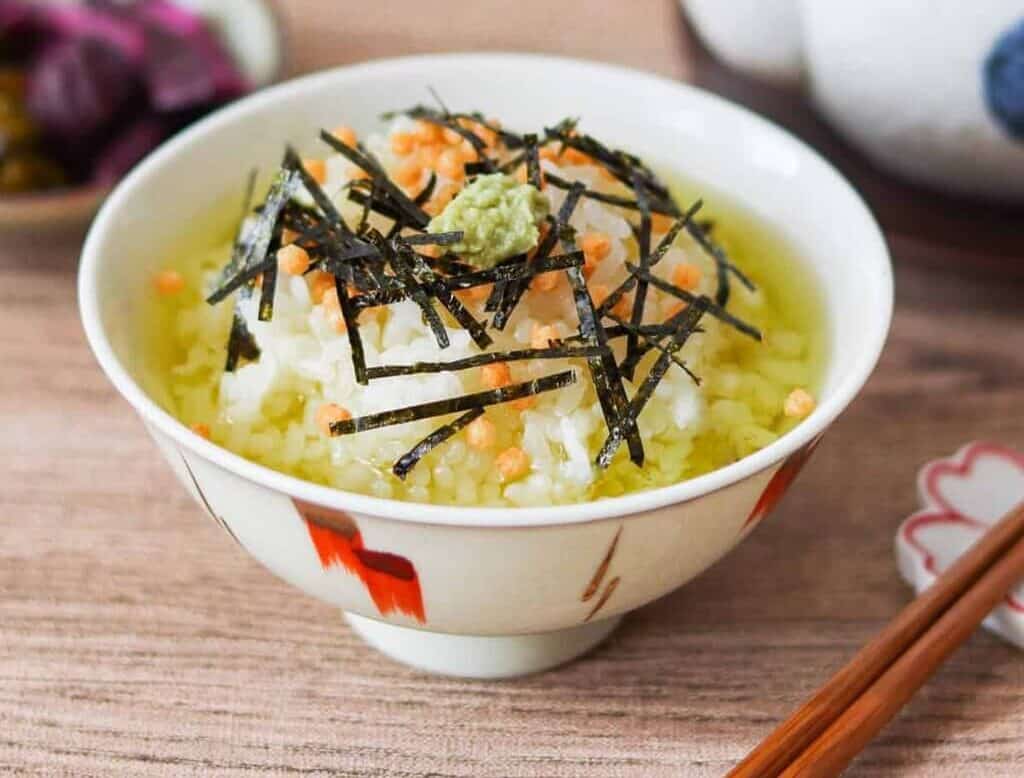 1. Select by type
Freeze-dried ochazuke base made from dried ingredients is appealing because it can be made simply by pouring hot water over rice. It doesn't take much time or effort to cook, so it's useful when you're busy. 
2. Choose according to the purpose
For those who want to enjoy Ochazuke base at home, we recommend the large-capacity type with excellent cost performance. If a product comes with a set of various flavors, you can choose it depending on your mood that day, and you can eat it without getting bored. The advantage of products that come in single-serving portions is that you don't have to worry about measuring thaem, and that you can use large bags to adjust the amount to your liking.
3. Check the low-salt type
For those who are concerned about salt content, we recommend a low-sodium type of Ochazuke base. It has a characteristic that it contains less salt per serving compared to regular Ochazuke base. Suitable for people who are conscious about their health and are trying to reduce salt intake.
4. Check out local and seasonal flavors
In addition to local products such as mentaiko from Fukuoka and crab from Hokkaido, we also have seasonal products such as summer chilled chazuke. There are also products that can only be purchased locally, so you can easily enjoy the feeling of travelling.
Various type of chazuke
Yanenen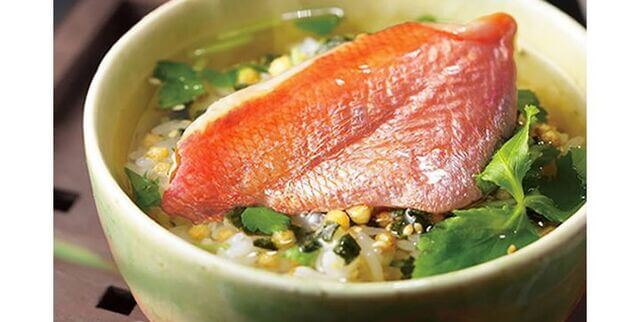 In Sugamo, Tokyo, there's a tea shop called "Yanenen" known for its special "High-Class Ochazuke Set." This ocha zuke has top-notch ingredients like red sea bream, eel, grilled shrimp, crab, and thick-sliced beef tongue. What's unique is that they use natural seasonings and a homemade soup stock that doesn't contain any artificial additives. This special stock has a rich, golden color that beautifully enhances the flavors of these high-quality ingredients.
Lake Hamana Eel Hamamatsu Chazuke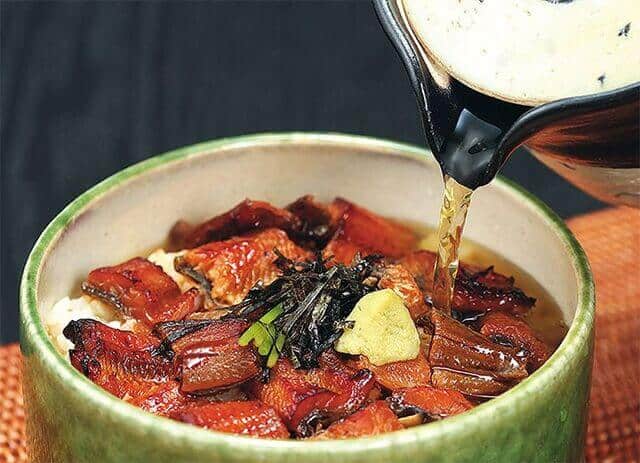 This ochazuke comes with eel from Lake Hamana, a famous eel production area. The delicious flavor of the fragrant and plump grilled eel shines through. 
Mt.Fuji style Ochazuke Monaka Set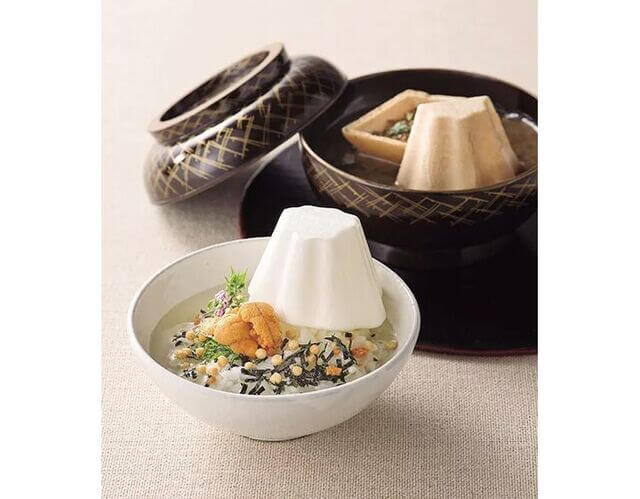 Imagine a special treat called the "Mt. Fuji Style Ochazuke Monaka Set." It's not just tasty but also brings good luck because locals shaped it like the famous Mt. Fuji. Inside this gift set, you get to savor eight different flavors, including sea bream, cod roe, salmon, plum, wasabi, yuzu pepper, sea urchin, and chirimen sansho. Each one has its unique taste, making it a delightful and diverse treat for your taste buds.
Ochazuke FAQ
Can you use Hot water or ocha?

When it comes to making Ochazuke using Nagatanien's ochazuke base, you might wonder whether to use hot water or tea. Well, it turns out that because Ochazuke contains matcha (although some versions don't), it's recommended to use hot water for the best taste. In short, for Nagatanien's Ochazuke base, hot water is the top choice, but you have the flexibility to use tea if you like.

About the rice for chazuke

When making Ochazuke, freshly cooked hot rice isn't ideal because adding hot tea or soup stock to it makes it even softer and too starchy, like porridge. To avoid this, you should cool the rice first; it's the secret to good Ocha zuke. Cooling rice won't make it inedible or too hard; it improves the texture by keeping it chewy and preventing it from becoming overly soft or starchy when you add hot tea or soup stock. So, the key to great this dish is to keep the rice cool, below the gelatinizing temperature, and enjoy it before it gets old. 
Ochazuke Recipe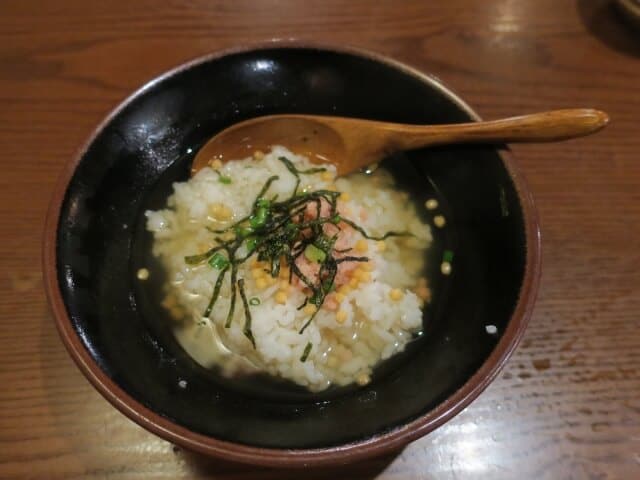 Ochazuke Ingredients
| Ingredients of Ochazuke for 1 person | Measurements |
| --- | --- |
| Bonito stock (dried bonito) | 150g |
| Salt | 1g |
| Light soy sauce | 2g |
| Raw wasabi | 2g |
| Seaweed | 3g |
| Freshly cooked rice | 80g |
How to make Ochazuke?
Prepare the ingredients
Grate fresh wasabi. Warm the bonito stock, add salt and light soy sauce, and mix.
Place the rice and pour the other ingredients
Place rice in a bowl, top with wasabi, and pour the bonito stock.
The dashi soup stock is delicious in a generous amount, so serve it separately so you can add more.
Where to buy Ochazuke?
Kabiya (鹿火矢(かびや)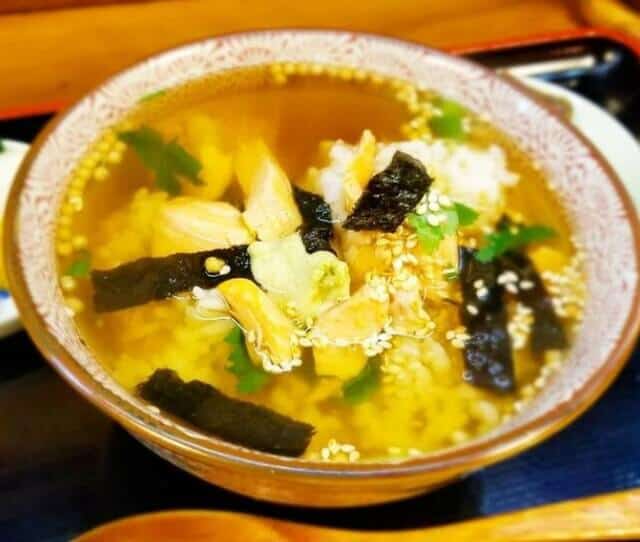 A long-established ochazuke specialty store in Shinbashi, Tokyo that has been open since 1955. The main feature is that you can enjoy 31 types of ochazuke. All the water they use is mineral water, which is one of the keys to the taste of Ochazuke. Due to its location in Shinbashi, there are many menu items other than ochazuke that would appeal to office workers who would love to accompany their drinks. This is an Ochazuke specialty store that is irresistible for alcohol lovers.
Ochazuke Bar ZUZU (お茶づけバー ZUZU)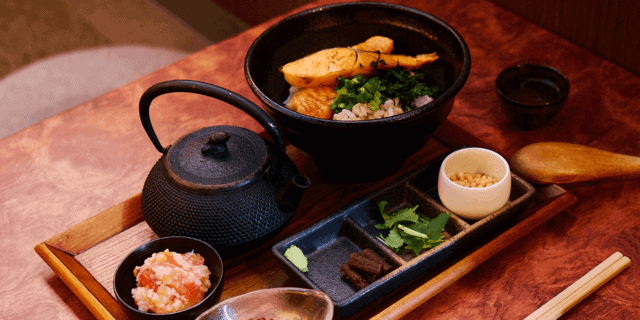 A bar-style ochazuke specialty store in Shinjuku. This is a popular restaurant that is always fully booked, as it is a completely private room where you can relax while drinking and enjoying Ochazuke. In addition to ochazuke, they also offer authentic side dishes, obanzai, and many creative dishes.
Taicha STAND (鯛茶STAND)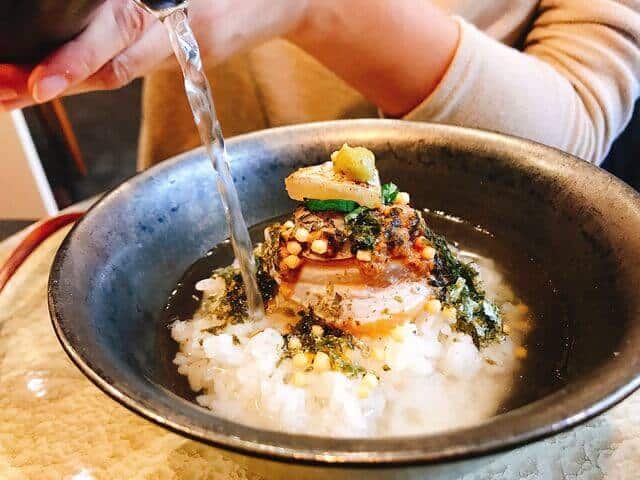 A ochazuke specialty store that only serves sea bream chazuke. There are only two types of ochazuke on the menu: "Taicha set" and "Roasted sea bream tea set." All ingredients and bowls are carefully selected.The sea bream is domestic red sea bream, the rice is "Koshihikari'" from Hamada Farm in Toyama Prefecture.
For Online Shopping
For those who want to order or buy Ochazuke in Japan, you can mail it to your home online on Rakuten. You can check out some shops that sell Ochazuke via Rakuten by clicking below.
And for those who want to order or buy but live away from Japan. You can ship them from Rakuten by following the steps below. Rakuten offers International Shipping Service, so do not worry about how to receive your items. Rakuten Global Express is an online shopping service that allows users to shop at stores in Japan.
Sign up

First, you need a Rakuten ID. If you are already a Rakuten member, you can start using Rakuten Global Express. If you have not registered yet, click here.
Get your personal RGX address

After signing up, you will get a Japanese address: a Rakuten Global Express address.
Shop at stores in Japan

Now that you get yourself a personal RGX address (Rakuten Global Express address). You can shop online in Japan, click here to shop for Ochazuke (not only Rakuten but other online stores are also included).

 When you have decided on your items, set the delivery address to your Rakuten Global Express address.
Confirm items

After items are shipped to the RGX address, they will be packed into one package. You also receive an email upon confirming these items and payment.

Once the payment is confirmed, your package will be delivered within a designated period depending on your shipping choice.
Takeaway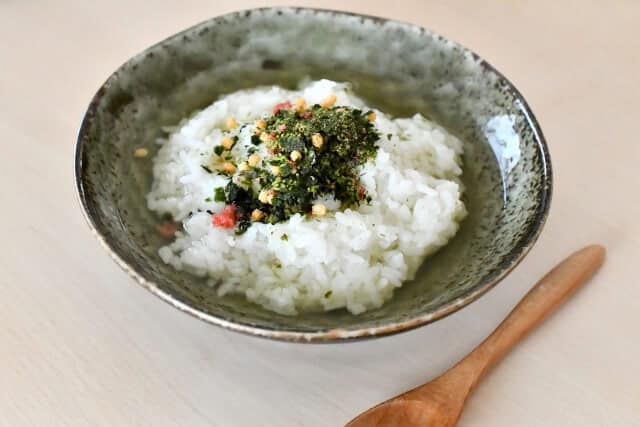 Ochazuke has a long history and is popular as a common food. You can eat it easily, just like porridge, so it's a recommended food even when your appetite is low. Why not try making your own ochazuke by adding your favorite toppings?
You can check some Japanese dishes below that we know you would like to try too.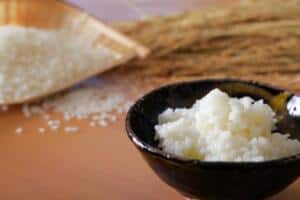 Koshihikari rice (コシヒカリ)
If you're a fan of Japanese cuisine, you may have heard of Koshihikari rice – a premium short-grain rice that is known for its sweet flavor and sticky textur…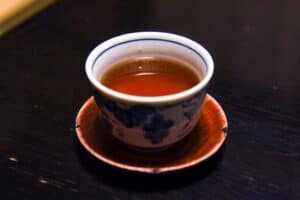 Hojicha (ほうじ茶)
Tea holds a significant place in the cultural heritage of Japan, dating back to the 9th century with a rich and lengthy history. To this day, tea remains an …