WHAT IS SHIRAKAWA RAMEN?
Shirakawa Ramen or soy-sauce-based soup is a specialty of Shirakawa City, located in the southern part of Nakadori, Fukushima prefecture. Along with Kitakata Ramen and Koriyama Black ramen, Shirakawa Ramen is also one of the "local ramen" in Fukushima prefecture. The clear soy sauce-based soup is the main feature of Shirakawa Ramen. Pork bones and chicken bones, and the wide-ranging curly noodles made up the soup. It has a light soup with a condensed flavor of soy sauce. It has an overall crunchy texture and exquisite umami. Shirakawa ramen usually has toppings of char siu, green onions, spinach, menma, and Narutomaki. The best way to serve this is to boil it after grilling it over charcoal.
THE NAME OF SHIRAKAWA RAMEN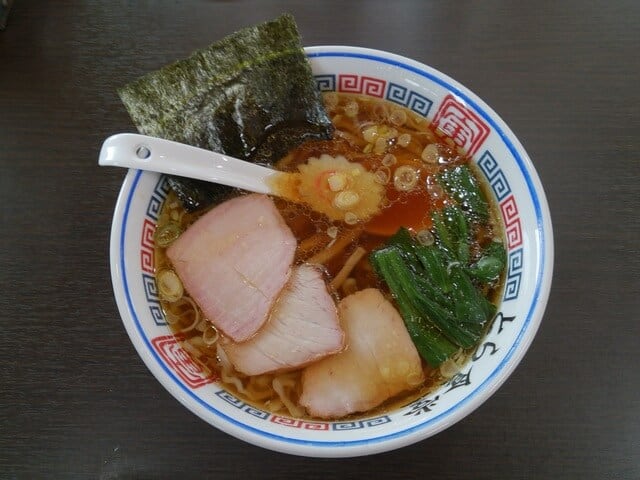 The name given to Shirakawa ramen came from the place where it first developed. The word "Shirakawa" (白河) came from Shirakawa City in Fukushima prefecture. And ramen (ラーメン), literally means "pulled-noodles", is a Japanese noodle soup. It is a Japanese adaptation of Chinese wheat noodles.
ABOUT SHIRAKAWA, FUKUSHIMA
Shirakawa, Fukushima has been famous as the gateway to Oshu since the Heian period. Shirakawa is one of the four most famous locations for buckwheat production in Japan, along with Shinshu, Izumo, and Morioka. It is also a famous place sung in numerous waka poems. Shirakawa feudal lord Matsudaira Sadanobu, famous for the reform of Kansei in the Edo period, encouraged soba noodles. Along with the soba noodles, he also introduced the technique of making noodles to many Japanese people. Since then, it becomes a famous place for soba noodles and becomes one of the four major soba restaurants in Japan.
SHIRAKAWA RAMEN HISTORY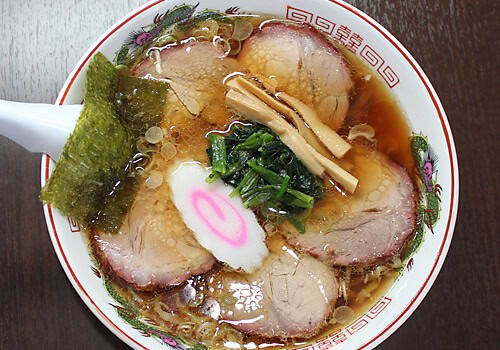 Shirakawa Ramen has a long history, and its origin is in the 10th year of the Taisho era and continued from the Meiji Era. The Shirakawa Ramen that appeared in the Taisho era is the soy sauce flavor of handmade noodles. It was first made by Kamegen, a soup shop in Motomachi, Shirakawa City, in 1918. The genius noodle-making craftsman Torajitsu Takei or "Tora-san", created the style of Shirakawa Ramen. In the city, Tora-san taught many restaurants. And by this, it helped spread the taste of Shirakawa ramen. Eventually, he renovated his home in Kurabeishi, a village on the outskirts of Shirakawa City. He then made this a "Tora Shokudo," a representative ramen shop in Shirakawa.
Some fascinated by the taste all volunteered to become the apprentices of the shop. After that, the store closed in about 40 years, but one of the disciples who worked there opened a store that later became popular, and he passed down the taste of " Kamegen " to future generations. Shirakawa ramen has become as famous as it is today due to the passion of Shirakawa Ramen predecessors. But most of all, it is because of the achievements of Mr. Kazuyuki Takei, the second generation of Tora Shokudo.

From the sudden death of his father, he sought the taste of his father's ramen. He made constant efforts from early morning to create ramen that the world can be proud of. In addition, Shirakawa ramen become famous as it is today because of his passion and sincere attitude toward the dish. He strives to promote Shirakawa ramen and raises Shirakawa ramen to many successors. As of today, there are currently more than 100 shops offering Shirakawa ramen in the city.
SHIRAKAWA RAMEN RECIPE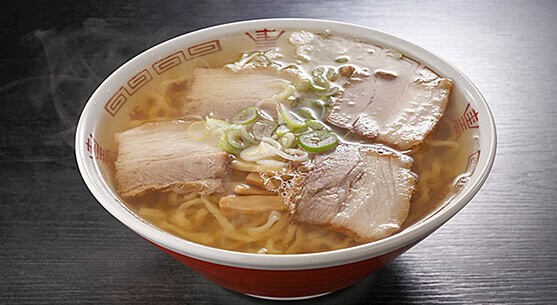 Shirakawa ramen recipes consist of green onions, char siu, menma, Narutomaki, seaweed, spinach, the ramen noodles itself, and soy sauce.Many shops use char siu, painted with food coloring, grilled over charcoal. And in an old-fashioned way, rolls are also used in most stores.
HOW TO MAKE SHIRAKAWA RAMEN?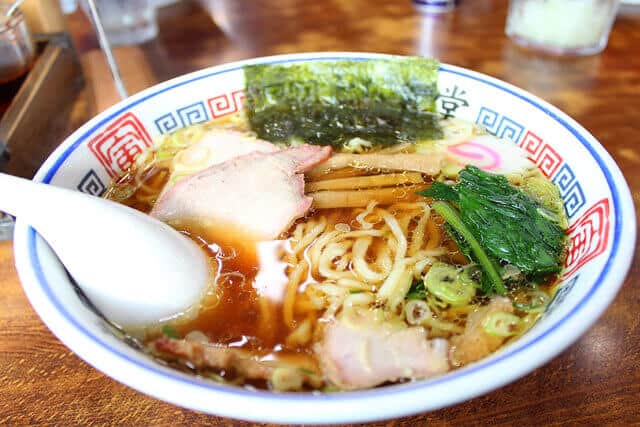 The Shirakawa's first ramen shop that appeared in the Taisho era is the soy sauce flavor of handmade noodles. The method used for making curly noodles and soup at that time is very similar to the current method. "Curly noodles" are the noodles used in the soba noodle-making technique. The traditional style is handmade noodles, which are made by hitting noodles with a wooden stick. Then by cutting it out with a kitchen knife, and rubbing it by hand, it will be crispy. The finished noodles have a smooth and chewy texture entwined with the soup.
The Japanese chashu pork whose edges are painted with food coloring, grilled over charcoal, and then boiled in soy sauce. It's an old-fashioned style, but the virtue is that the noodles and char siu are handmade with time and effort. Although the number of shops that sell handmade noodles and charcoal-grilled char siu is decreasing, some old shops have firmly maintained this style.
In making the broth, the ingredients differ from shops to shops and from handmade. You can have your chicken broth or pork broth depending on what you prefer. By mixing soy sauce, mirin, sake with the broth, you can simmer it on medium-low heat for 30 minutes. Then you can add sesame oil a few minutes before serving.
Ramen toppings are made by adding slices of Japanese chashu pork and sear it on each side for a minute. Then, remove the pork, add spinach and fry for 3 minutes. You can add soy sauce towards the end. Next, boil narutomaki for 3 minutes. Afterward, boil ramen noodles for 5 minutes. Lastly, add broth to bowls, add noodles, add pork, nori, spring onion, narutomaki, and spinach.
SHIRAKAWA RAMEN VS KITAKATA RAMEN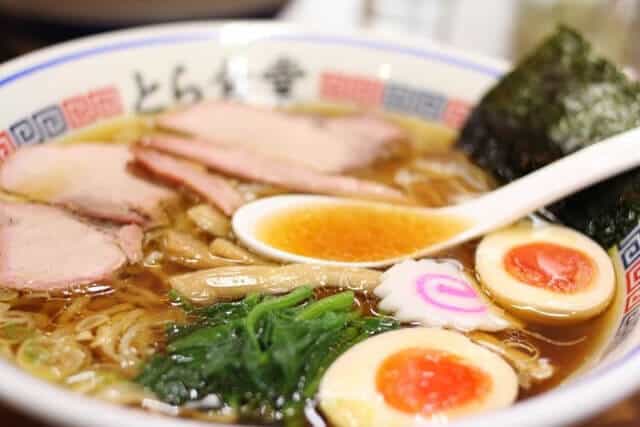 Flat noodles are mainstream in the prefecture, including Kitakata ramen. Shirakawa ramen also uses flat noodles, but it has a higher water content than Kitakata ramen. Shirakawa ramen has a polyhydric noodle and has a strong feeling with it. Therefore, the noodles and soup are more entwined than Kitakata ramen. The second difference is that the soup of Shirakawa ramen is soy sauce-based, which is made from pork bones and chicken bones. Compared to the rich Kitakata ramen made from dashi, it features a light soup with a condensed flavor of soy sauce.
WHAT IS THE FOUR MAJOR TYPES OF RAMEN IN JAPAN?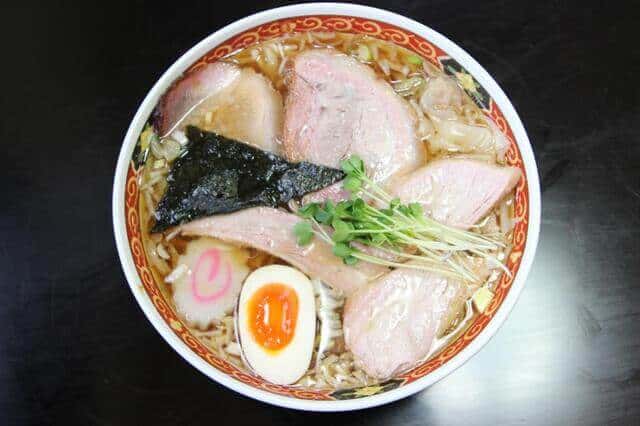 Ramen is one of the best-known and most popular Japanese foods around the world. There are four major types of Japanese ramen, decided by the tare, or base flavor. Shio (salt-based ramen), shoyu (soy sauce-based ramen), miso (soybean paste-flavored ramen), and tonkatsu (pork bone broth ramen).
WHY IS RAMEN SO POPULAR IN JAPAN?
Ramen is originally from China and arrived in Japan during the nineteenth century. After World War II, ramen became internationally recognized when Japan increased its imports of U.S. wheat, contributing to Japan's ramen industry and growth. At the beginning of the 1980s, ramen became a Japanese cultural icon.
Japanese ramen has a deep-rooted cultural significance, characterized by an intense taste and flavor one enjoys. The Japanese-style ramen has become a new, innovative food completely different from Chinese ramen. And, ramen became popular not only in Japan but also worldwide.
WHAT IS THE MOST COMMON TYPE OF RAMEN IN JAPAN?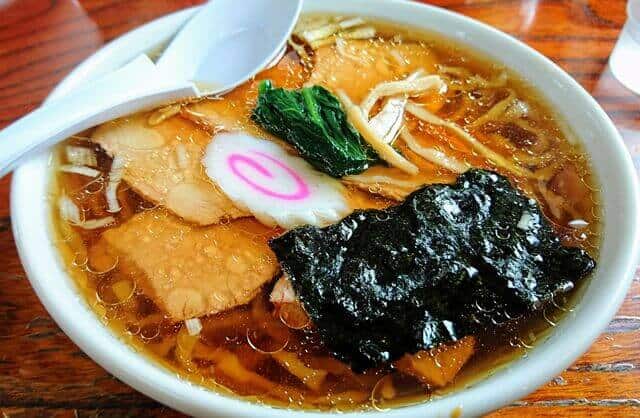 The most common type of ramen in Japan is Shoyu or soy sauce ramen. Shoyu is the Japanese word for soy sauce. The broth has the fragrance of soy sauce and a deep, rich flavor that is delicious and popular with most diners. In 1910, a ramen shop named Rairaiken in Tokyo's Asakusa neighborhood invented it.
HOW TO MAKE RAMEN NOODLES?
First, you should know the rule of knowing the ramen recipes. You can also try to make a homemade ramen. First, begin by preparing your chosen toppings. You can fry the shiitake mushrooms and bamboo shoots with a little amount of soy sauce to give them a richer flavor. Although naruto fishcakes don't have much flavor on their own, the pink spiral adds a touch of color to your ramen noodle soup so slice up a few pieces of it. Second, pick which is the best flavor for your ramen soup, soy sauce, or miso. Third, simply boil water in a large saucepan. Then, add the noodles and let them cook for 2 to 3 minutes.
Next, dilute the sauce with hot water in a bowl. The amount of water you use is up to you depending on how strong you want your soup to taste. Lastly, add your noodles and soup to a bowl, then your prepared toppings. Like many types of Japanese cuisine, presentation is key to a perfect bowl of ramen. As Japanese people say, a lot of the feelings of hunger come from your eyes, not your stomach.
RECOMMENDED SHIRAKAWA RAMEN RESTAURANTS
Tora Shokudo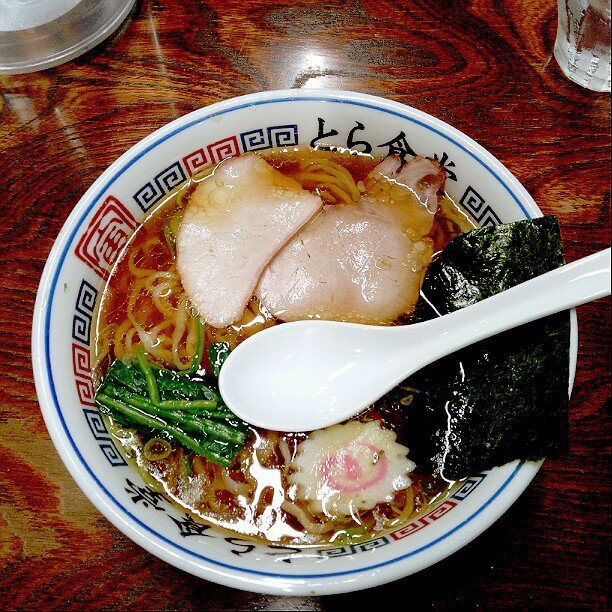 Tora Shokudo is a well-known restaurant that inherits the taste of its predecessor. The noodles are hand-made and it has an irresistible crunchy texture. They go down your throat and are a perfect combination with the soup, and the more you eat, the more delicious they get. The Shirakawa ramen they serve have a refreshing soy sauce soup and smooth curly noodles.
Nidaime Imanoya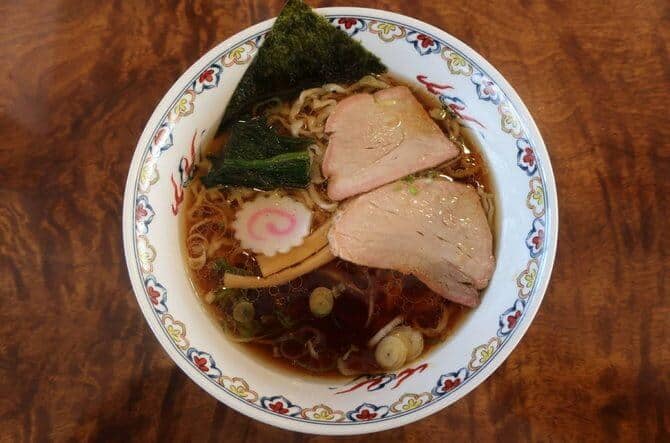 Nidaime Imanoya is an affiliated store of the current house in Nishigo village. The Shirakawa Ramen they served is topped with kaiware instead of spinach, which is also a feature of Shirakawa ramen, and the char siu. The characteristic of Shirakawa ramen is the compatibility of this soup and soy sauce, which brings out the umami of chicken even though it is smooth and has no unpleasant taste.
Suzuki Shokudo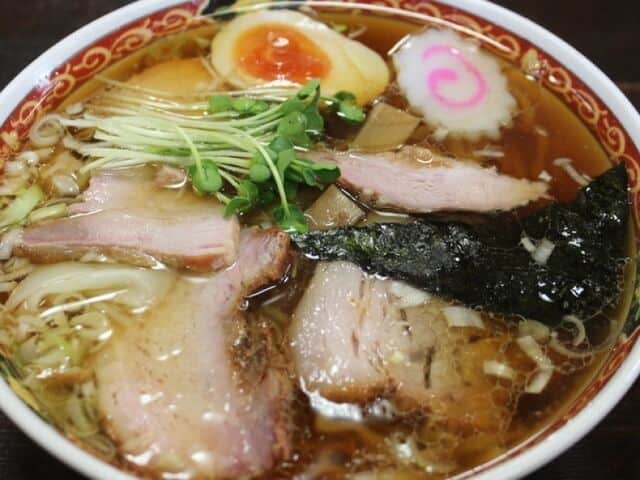 The owner, who trained at the famous Shirakawa ramen shop "Tora Shokudo," said that the Suzuki Shokudo is an independent shop and has been protecting the reputation of Shirakawa ramen for over 30 years. They are particular when it comes to the thick soy sauce soup of the char siu. The char siu roasted over charcoal has a slight fragrance and is soft and fluffy.
Kafuutei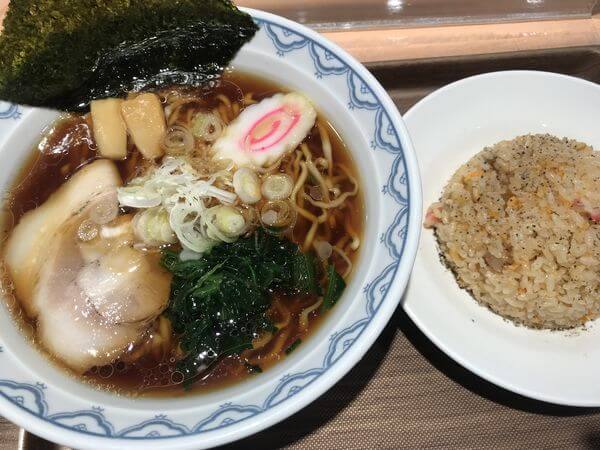 Kafuutei another ramen restaurant offers a solid soy sauce-based soup and the noodles are characterized by "hand-kneaded aged curly noodles," which are rare noodles that have been aged for two days or more. The restaurant recommends char siu noodles, which are topped with a lot of char siu that has been grilled over charcoal. This homemade char siu is a specialty of the owner of the shop, the soup and noodles are as good as the char siu.
CONCLUSION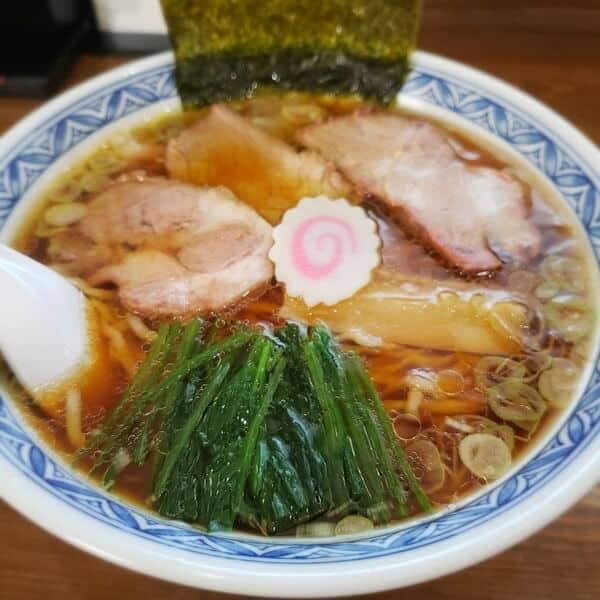 Today ramen has become a symbol and historical figure of Japanese culture and history. Ramen has extended its reach globally around the world. Traditional ramen remains integral in Japanese culture but more shops in prominent cities in the United States that specialize in ramen have opened up. Nonetheless, it's still hard to get authentic Japanese ramen unless one is near the large diverse cities. On the other hand, instant noodles have become available almost everywhere in the world. They can be found at almost any supermarket store.
Instant noodles are especially prominent among college students since it is cheap and affordable to get. Although ramen has now become a global trend, its deep roots will always be attached to Japan's history. Ramen has come to be what it is today thanks to the historical events that occurred in Japan, and the people inspired by those events.