If you're a fan of Japanese cuisine, you may have heard of Koshihikari rice – a premium short-grain rice that is known for its sweet flavor and sticky texture. But did you know that Koshihikari rice is more than just a delicious ingredient in your favorite sushi rolls? In this article, we'll take a closer look at what makes Koshihikari rice so special.
What is Koshihikari rice?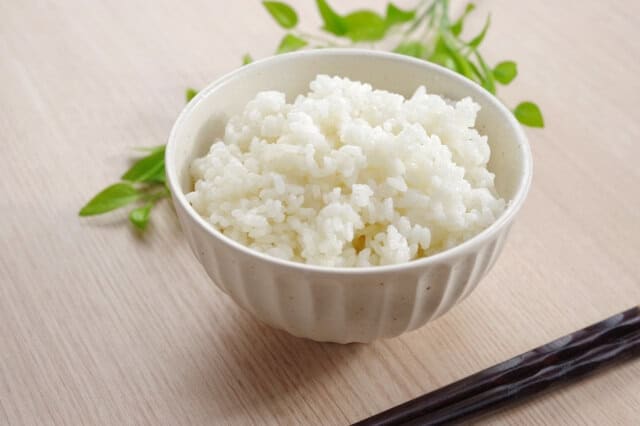 Koshihikari rice is both a rice variety and a brand of rice harvested in Niigata prefecture, Japan. Except for Hokkaido and Okinawa, "Koshihikari" is cultivated throughout Japan. The sweetness and stickiness of Koshihikari are what make it so appealing. When cooked, it has a lovely shine and perfume, as well as a strong umami taste, so you may eat it as is. It goes well with light Japanese cuisine when it comes to cooking. Commonly used for making sushi, the texture of this type of rice is soft, as Koshihikari rice has a high amount of resistant starch meaning it's broken down slowly in the body raising blood sugar levels slowly.
Etymology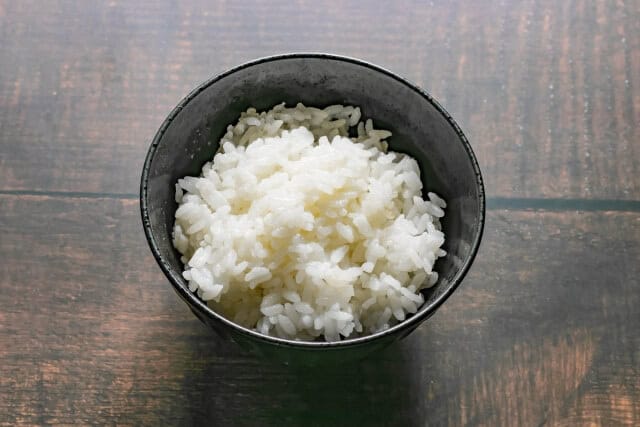 Japanese locals use the character for koshi (越) to represent the old Koshi Province, which stretched from present-day Fukui to Yamagata. They translate the word "Koshihikari" as "the light of Koshi".
Koshihikari rice History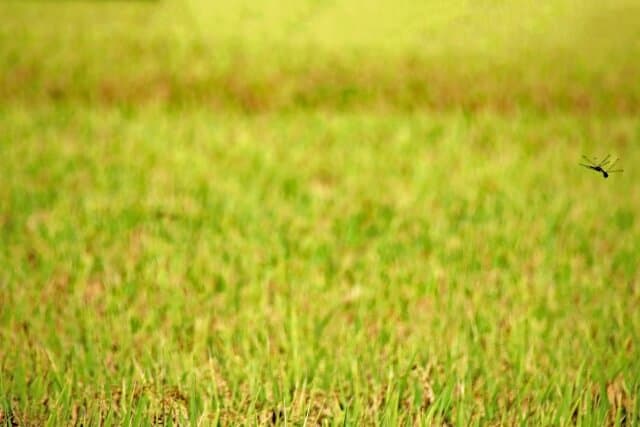 Koshihikari, a Japanese short-grain rice cultivar, was developed in 1956, more than 60 years ago. Despite its age, it has been the most widely grown cultivar in Japan for more than 35 years, making it the most important rice for the Japanese people. The history of "Koshihikari" begins in 1944 during the war. "Norin No. 22" and "Nourin No. 1" were crossbred in Niigata Prefecture. The goal was to develop a cultivar that combines the characteristics of "Norin No. 22", which is resistant to disease, and "Norin No. 1," which has a high yield and excellent taste.
However, since the end of the post–World War II food shortage in the 1960s, Japanese preferences changed from high productivity to good eating quality. This triggered a wide expansion of Koshihikari cultivation due to the cultivar's excellent taste and texture.  Meanwhile, in 1965, Niigata Prefecture adopted it as a recommended breed ahead of the rest of the country. Despite the need for high-yield rice, the first priority was to produce delicious rice that emphasized quality and taste.
With the increasing cultivation of Koshihikari in Japan, several good agronomic characteristics beyond its high eating quality became apparent, such as its good adaptation to different environments, tolerance to pre-harvest sprouting, and cold tolerance during the booting stage.
Shokumi Ranking Evaluation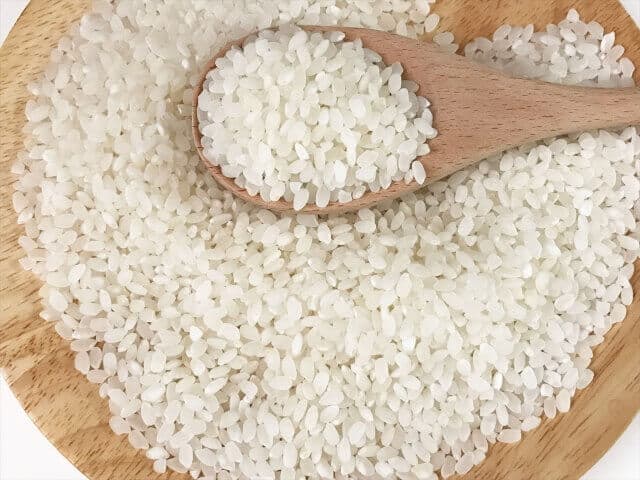 The evaluation method is to eat and compare one "reference rice" and "evaluated rice" as the standard of taste, and if the " appearance, aroma, taste, stickiness, hardness, and overall evaluation " of white rice are the same as the standard, 0, ±1, ±2, ±3 when different, and very delicate evaluation. Special A" rice is particularly better than standard rice.
"Hinohikari" is one of those brands that rank from last year and acquired a Special A rating regardless of region. Its taste is similar to Koshihikari, but the sweetness and stickiness are slightly reduced. There is a sense of stability that does not choose a side dish.
What is "Koshihikari BL"?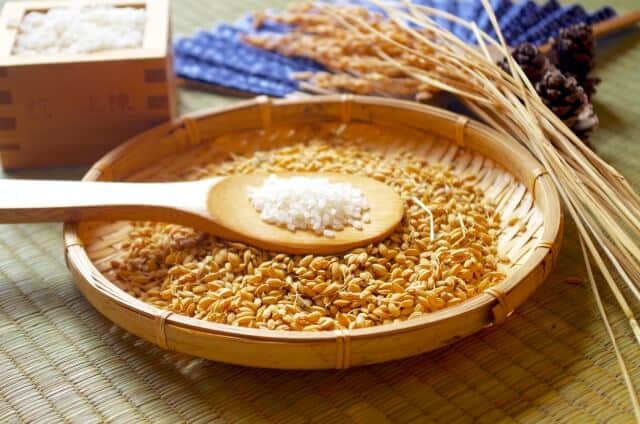 The developers crossed Koshihikari with a disease-resistant type to create a cultivar known as 'Koshihikari BL'. Niigata Prefecture chose to implement "Koshihikari BL" throughout the prefecture because it requires fewer pesticides than normal Koshihikari. They also offer "Koshihikari BL" as "Koshihikari" because it has the same quality and flavor as traditional Koshihikari.
Various koshihikari rice by area
Uonuma Koshihikari 5kg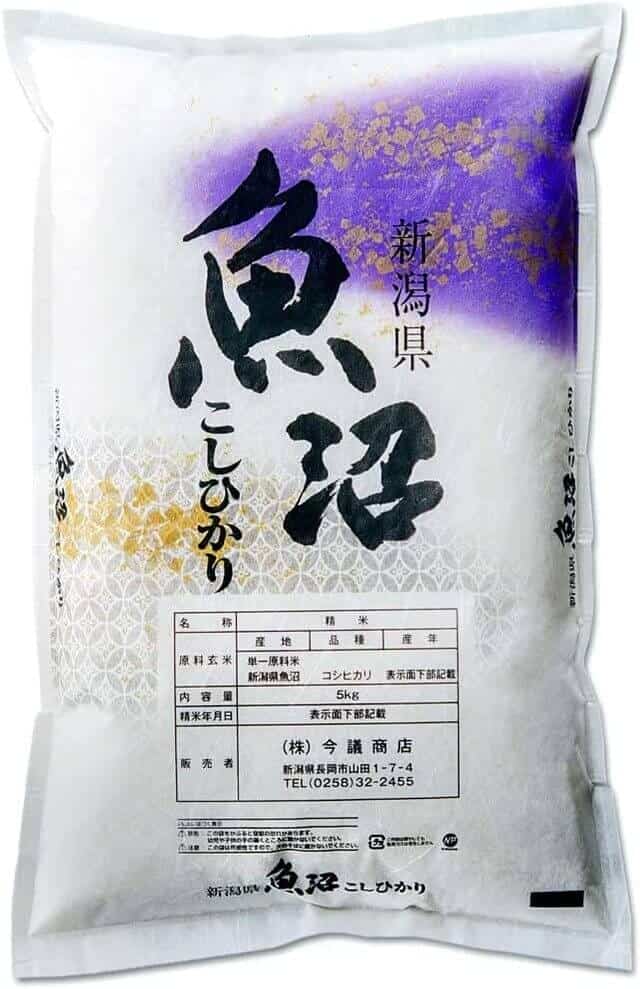 Koshihikari produced in the Uonuma area centering on Uonuma City and Nagaoka City in the central part of Niigata Prefecture is collectively called " Uonuma Koshihikari ". It is certain that it is actually a higher level of "soft and sweet" than ordinary Niigata rice.
Koshihikari rice from Uonuma 10kg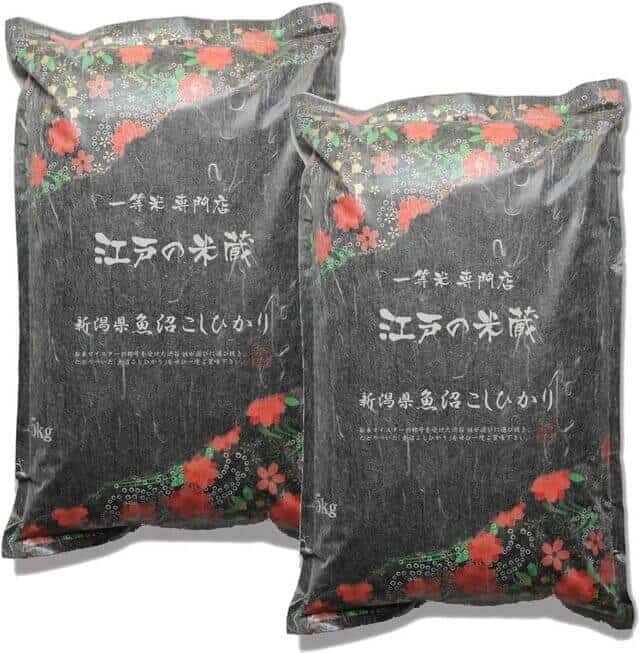 Uonuma Koshihikari from Edo's rice warehouse is rice grown in Uonuma's terraced rice fields with delicious spring water and abundant nature. The difference in temperature between day and night is sweet and plump. The rice is glossy, sticky, and chewy, but it has a light texture and is a top-class gem that goes well with rice alone.
Uonuma, Niigata Prefecture Yukigura ice-cold aged 2kg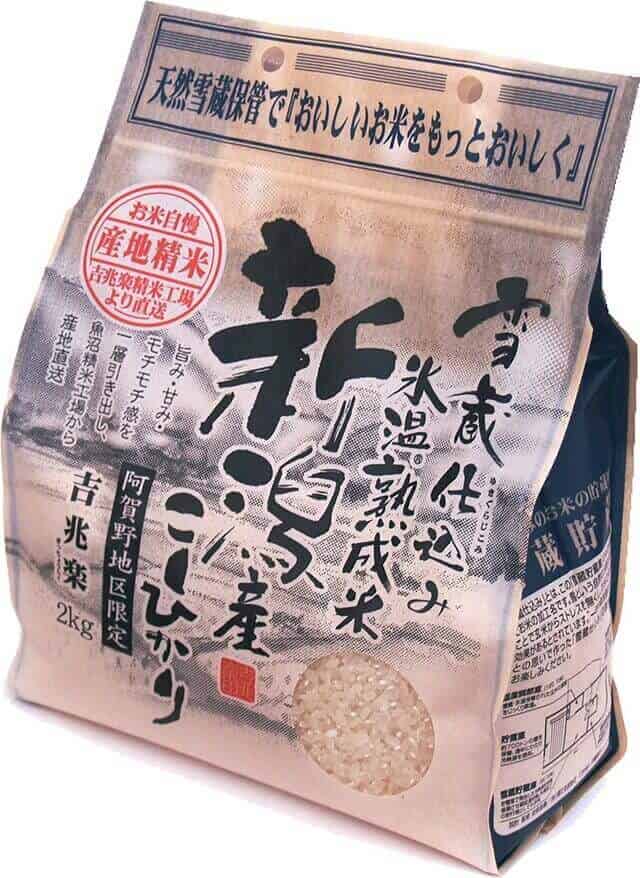 The brown rice is kept fresh at 12 degrees Celsius or less all year round in the snow storehouse, which holds 700 tons of snow. In addition, the ice temperature aging just before freezing brings out the deliciousness (sweetness, umami, chewiness) of the rice.
Koshihikari rice FAQ
What makes Koshihikari rice different from other types of rice?

Koshihikari rice is a type of short-grain rice that has a sweet flavor and sticky texture, which is different from other types of rice. They processed it carefully to preserve its flavor and nutrients, making it a premium rice that is more expensive than other types.

What is the nutritional value of Koshihikari rice?

Koshihikari rice is a good source of energy due to its high carbohydrate content. It also provides some protein, fiber, and essential minerals such as iron, magnesium, and phosphorus. 
Koshihikari rice Recipe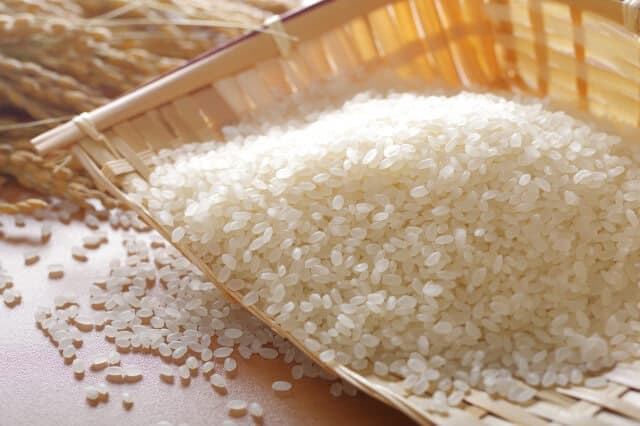 How do the Japanese make Koshihikari rice in Japan?
Weighing and washing rice accurately and quickly
Measure the rice accurately before cooking. When measuring with a measuring cup, put in a leveled cup, and flatten the edge of the cup with chopsticks or the like. When washing rice, first lightly rinse to remove dirt, and change the water quickly before the rice absorbs water.
Remove the bran on the surface with rice polishing
In conventional rice polishing, they remove the bran attached to the surface by the friction between the rice grains, similar to sharpening a knife. However, the current rice milling machine has a high performance of removing bran. Lightly sharpening the rice 2-3 times is enough to prevent the rice from cracking.
Let the rice absorb water by soaking
After sharpening, soak the rice thoroughly so that the water soaks into the rice. Approximately 30 minutes in summer and 2 hours in winter. Even if the rice is soaked too much, it will not accept more than a certain amount of moisture, but to prevent the growth of bacteria, do not leave it soaked for a long time.
Adjust the amount of water according to your taste for firmness
Adjust the amount of water according to your preference for the hardness of the rice. New rice is said to use less water, but unlike the old days of sun-drying, machine drying is the mainstream today, so there is no need to drastically reduce the amount of water. The point is to stir the whole evenly as soon as the rice is finish.
Where to buy Koshihikari rice
For those who want to order or buy Koshihikari rice but live away from Japan. You can ship koshihikari from Rakuten. They ship to other countries just sign up here and get your personal address to Japan to send your items. Then you can easily shop on some e-commerce shops and can choose your preferred delivery method. You can easily access and buy this koshihikari online and you may find several shops at Rakuten that sell Koshihikari, just click here for the list.
Kometaro (かま炊きめしや こめ太郎)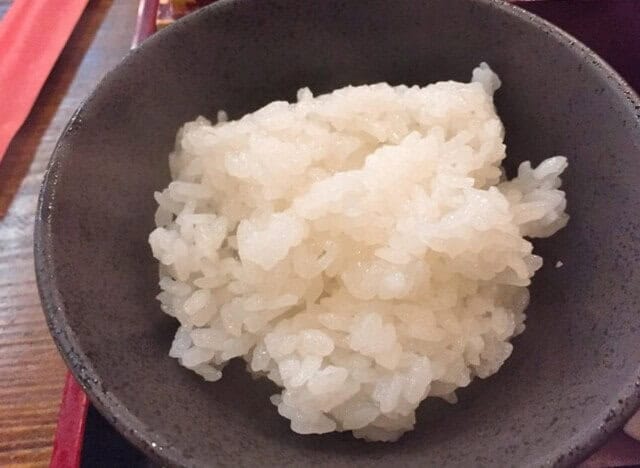 "Kometaro" is a restaurant where you can enjoy rice cooked in a kettle. The carefully cooked rice is full of deliciousness with just one bite. There are menus that you want to eat right now, such as "Jidori Kamameshi Gozen" and "Matsutake Mushroom Kamameshi Gozen".
Uonuma Kuratomo Farm Onigiriya (うおぬま倉友農園 おにぎりや)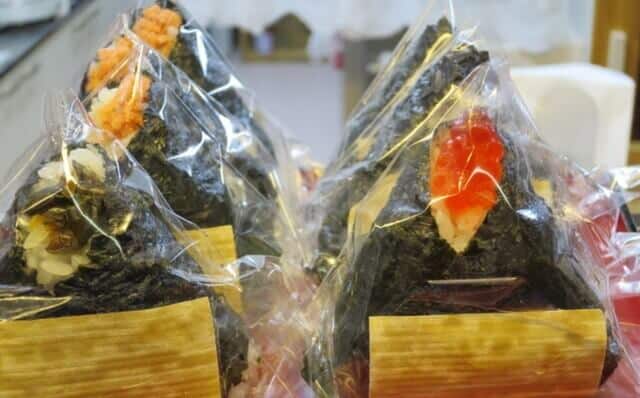 It is a shop that sticks to Shiozawa, highly evaluated among Uonuma Koshihikari. In the store, they have a system to choose rice balls from among them. There are many types of salmon, such as grilled salmon and kombu seaweed. There is an eat-in space in the store, so you can eat there, and of course you can also take out.
Tappoya (たっぽ家)
You can enjoy Uonuma Koshihikari rice served in a large bowl along with simple and delicious side dishes. Donburi's menu is also abundant. There are many tables in the store where you can feel the cleanliness.
Final Thoughts
Koshihikari rice from Uonuma is a rare and delicious brand of rice that continues to receive a special A in the taste ranking. It provides energy, protein, fiber, and essential minerals such as iron, magnesium, and phosphorus. There are many types of rice, such as new rice, white rice, brown rice, and rinse-free rice. Overall, Koshihikari rice is a delicious and nutritious staple food that is an important part of Japanese cuisine.
You can check some Japanese dishes below that we know you would like to try too.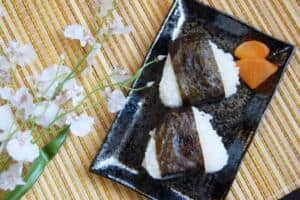 Onigiri (おにぎり)
Speaking of popular Japanese cuisine, which dish would cross your mind? Sushi, Takoyaki, Shabushabu, yakiniku, etc there are so many well-known and delicious…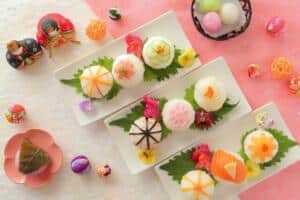 Temari Sushi (手まり寿司)
 When autumn comes, a lot of autumn ingredients will be on the market. It's everyone's favorite season not only because of the cool weather but also because …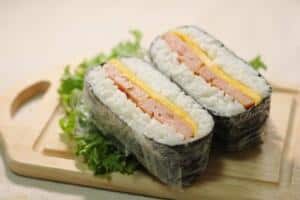 Onigirazu (おにぎらず)
【Introduction to Onigirazu】 I bet you already have an idea of what this dish is about from its name only. Onigirazu, somehow like Onigiri but is different….