A

kafuku Gori: Flavor and Texture
Akafuku Gori (赤福氷) or also known as Akafuku Ice is a local food that originated in the Mie Prefecture particularly in the Ise area. It is a kakigori that can be easily distinguished from the rest. Unlike in other kakigori variants, the ice is positioned on top of the Akafuku Mochi. The final touch would be a generous amount of green tea syrup that kicks in additional flavor.
In comparison to eating the Akafuku Mochi as it is, placing it directly below the shaved ice makes it firmer and chewier than its normal state. Don't worry because you can still enjoy the luscious flavor of the mochi with extra firmness. The earthy flavor of the green tea syrup blends well with the sweetness of the Akafuku Mochi. The stickiness of mochi combined with the snow-like shaved ice is a unique play of texture that will absolutely capture your heart.
Akafuku Gori is not just delightfully rich in taste but it is also visually pleasing. The green tea syrup gives the ice a vibrant color that is comparable to the lush trees that can be seen while traversing the Ise-Shima Skyline. While the purplish brown color of sweet red bean paste resembles the main store of Akafuku that is housed in a Meiji-era building.
History of Akafuku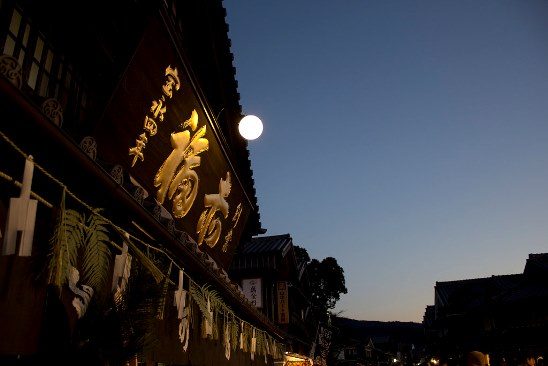 Ise is a city found in central Mie Prefecture. People would travel to this city to go on a pilgrimage to Ise Grand Shrine – Japan's most sacred Shinto Shrine.  Founded in 1707, Akafuku was originally a tea house built in the city of Ise. A sudden surge of visitors to Ise Grand Shrine during that time brought abundance to the businesses in the city.
Akafuku is well-known for its "Akafuku Mochi" (赤福餅). It is a confectionery rice cake wrapped with sweet bean paste on top. The mochi is noticeably soft that its form can easily be distorted before it reaches your mouth. According to Akafuku, the shape of this wagashi (Japanese confection made of fruits and mochi that is usually served with green tea.) represents the clear water flowing through the Isuzu River.
What's Inside Akafuku Gori?
Akafuku Mochi: The Main Ingredient
It's no surprise that the main ingredient of Akafuku Gori is the world-famous Akafuku Mochi. This confectionery rice cake can be enjoyed as it is. Although Akafuku Mochi is a popular souvenir among Ise visitors, take note to only buy the right amount that can be consumed immediately. No preservative for longer shelf life is added that is why it expires in just two days. This is strictly implemented to ensure that the natural flavor and color of the mochi are both retained.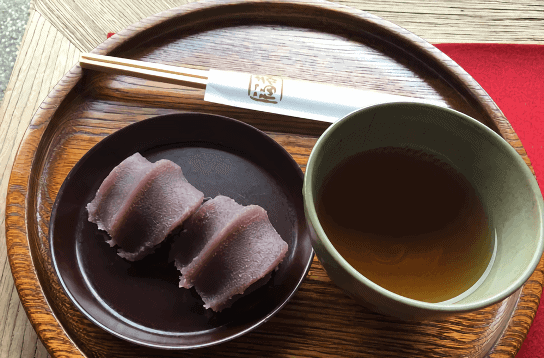 Akafuku Mochi is divided into two parts: sweet bean paste and the rice cake itself. The ingredients of sweet bean paste consist of azuki beans from Hokkaido and two types of sugar. As for the rice cake, it is made from mochi rice that is specially produced within Japan only and exclusively supplied to Akafuku.
Another distinct quality of Akafuku Mochi is its design. The three ridges pattern of this wagashi is carefully molded by the hands of artisans. While the rice cake beneath the sweet bean paste symbolizes the pebbles lying on the side of Isuzu River.
Gori (氷)
Summer season in Japan is from June up to mid-September and temperature can get as high as 32 °C. During summer, many locals are flocking to restaurants to enjoy cold treats. Even though soft-served ice cream is popular in the country, there are other cold desserts that locals love to eat. "Kakigori" (かき氷) is one of the top choices to indulge when the temperature is scorching hot during this season. "Ice (氷) flags" can be seen hanging in front of cafes and shops during summer. Gori or often spelled as "koori" literally means ice. This is high key announcing that shaved ice is available in that establishment. Ice flags are also extremely common to find in traditional Japanese summer festivals like Awa Odori Matsuri in Tokushima and Mitama Matsuri in Tokyo.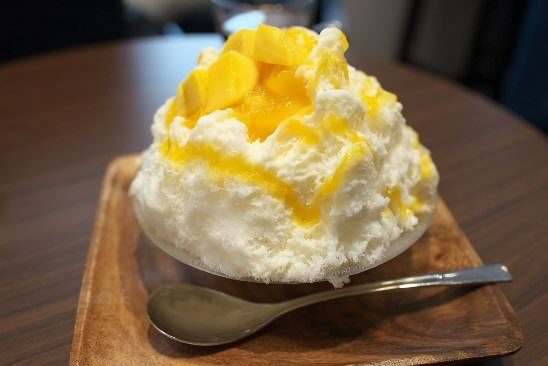 What makes kakigori a favorite is the variety of flavors added to it. There is no general rule on what should be in a kakigori but the most common ones are flavored syrups and fruits. Many cafes and restaurants all over Japan are selling kakigori. Shaved ice is used in kakigori which makes it easier to melt inside the mouth. Most of the time, shaved ice comes first before placing the fruits on top. Lastly, condensed milk or other flavored syrups are drizzled to finish it off.
The Best Way To Eat Akafuku Gori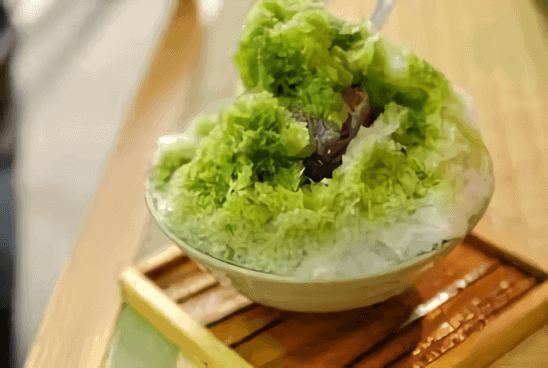 It's no secret that Akafuku Gori is a sure-fire hit among the locals. Traditionally, Akafuku Mochi is eaten together with a hot cup of tea. It's perfect for savoring the soft and sweet mochi while drinking a cup of healthy green tea on a laidback afternoon. However, there are days when the temperature is too hot for teatime and getting a quick serving of Akafuku Gori is much better.
Some people prefer to eat all the shaved ice with green tea syrup first before indulging in the Akafuku Mochi. Save the best for last as they say. While there's no problem with this method, it actually limits the flavor and texture of the food. What do we suggest? Get a spoonful of mochi and ice with syrup. This way, you can taste everything in one bite. Though you might need to eat a few spoons of ice with green tea syrup first before you can munch on the Akafuku Mochi.
Where and When Can You Try It?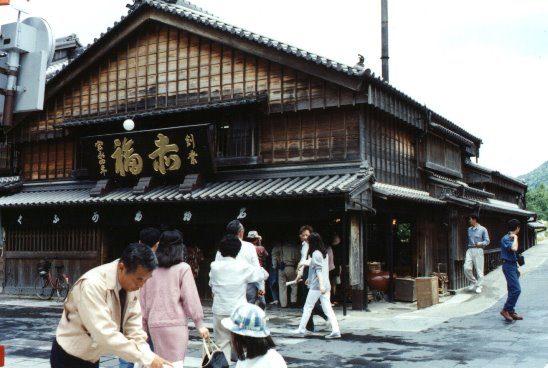 Nowadays, a trip to Ise is not complete without dropping by Akafuku. It eventually became a tourist destination since many visitors are also flocking to the stores to have a taste of Akafuku delicacies. Be ready as long queues can be observed outside the main store near Ise Grand Shrine every day.
Also, take note that Akafuku Gori is available during summer only and not all store branches serve this. Majority of the stores in Ise area offer Akafuku Ice but it is subject to change and dates of availability is not guaranteed as well.

Here are the details of some Akafuku branches located in Ise-shi.
Head Office
Store By Head Office
Naikuumae Branch
Isuzugawa Store
Geku-mae Special Store
Hence, it is best to check Akafuku's official website for more details and updates. Click Here