What if I told you that there is a Japanese dessert that can make you live longer and happier? It is called kinako mochi, and it consists of chewy rice cakes dusted with roasted soybean powder. Kinako mochi has a nutty and slightly sweet flavor that goes well with green tea or coffee. It is also a traditional food for New Year's celebrations, as it symbolizes good luck and longevity. Kinako mochi dates back to the Edo period, when it was served to the shogun as a special treat. The yellow color of kinako powder represents gold, which signifies wealth and prosperity. In this article, We will argue that kinako mochi is not only delicious but also nutritious and beneficial for your health and well-being.
What is Kinako Mochi?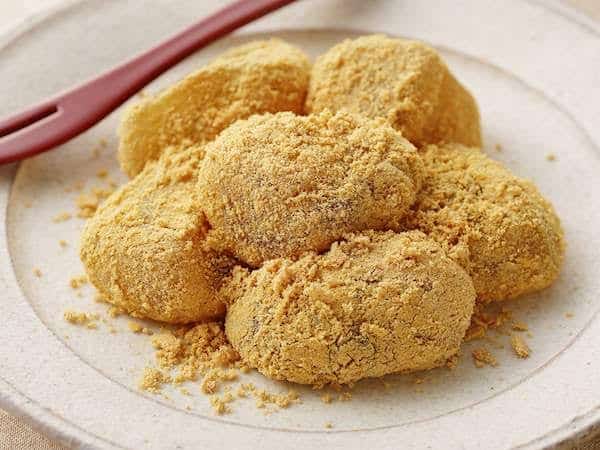 Kinako mochi is a traditional Japanese confectionery that is made of rice flour Mochi and Kinako powder, which is a roasted soybean powder. This confectionery is part of New Year's Osechi dishes to bring good luck. It's also a perfect snack for all ages and brings good health benefits to our bodies.
In addition, Kinako has a slightly nutty flavour that is usually in Japanese dishes, especially with sticky desserts. Its flavour takes on the next level when it has a pairing with salt and sugar, it becomes sweet and tasty.
What is the history of Kinako Mochi?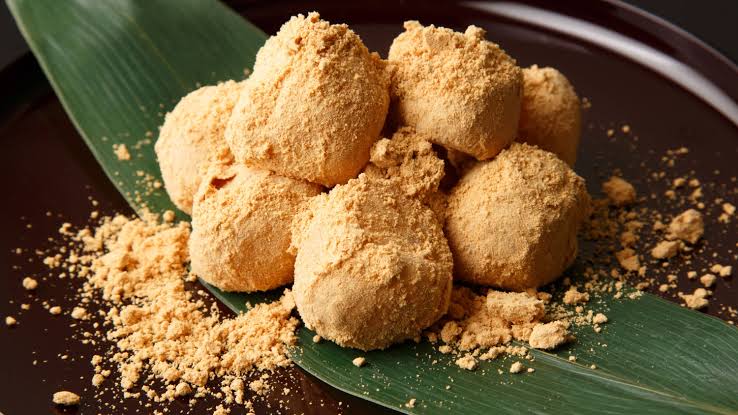 There is a theory that Kinako Mochi was "Abegawa Mochi", a speciality of Shizuoka prefecture. Abegawa Mochi is a Japanese-style confectionery made with Kinako flour on sweet rice cakes with added sugar. It is a popular souvenir of Shizuoka prefecture. During old times, when Ieyasu Tokugawa stopped by a teahouse near the Abe river, it was named Abegawa Mochi because the owner presented Ninako like gold dust.
Additionally, Abegawa mochi is often sold as a set of two types before, such as the Kinako version and Koshian version (kind of sweet red bean paste used in a lot of Japanese sweets.)
Nowadays, it is common to add sugar to Kinako flour, but white sugar was very valuable at the time of the birth of Abegawa mochi so it gained popularity as a speciality in the Tokaido area.
What is the difference between Abegawa Mochi and Kinako Mochi?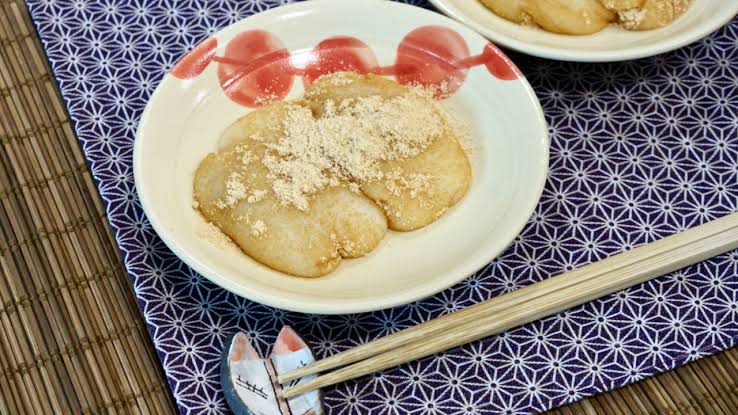 Abegawa Mochi is one of the famous Japanese sweets of Shizuoka Prefecture. It dominated the first generation of the Edo period. Since then, it has had an ingredient of soybean flour and sugar. The white sugar before was expensive and rice cake will always make you full so it became popular among the common people.
Additionally, It is said that there is a legend who travels in the Tokaido area, which is Ieyasu Tokugawa who stopped by the teahouse on the shore of the Abegawa river in Shizuoka, the owner served him Kinako-coated rice cake. It resembles gold dust that could be mined in the upper reaches of the Abegawa river, the owner used a yellow Kinako and said to Ieyasu "This is Kinako Mochi using Abegawa's gold dust"
The difference between them is Abegawa Mochi is made from Joshinko Flour (white rice flour), while Kinako mochi is made from glutinous rice. Unlike Kinako Mochi, Abegawa Mochi is often served with Anko red bean paste using Koshi-an paste, which is very smooth, pureed azuki beans where the beans are cooked until soft and passed through a sieve to get the finest texture without the skins.
What are the ingredients of Kinako Mochi?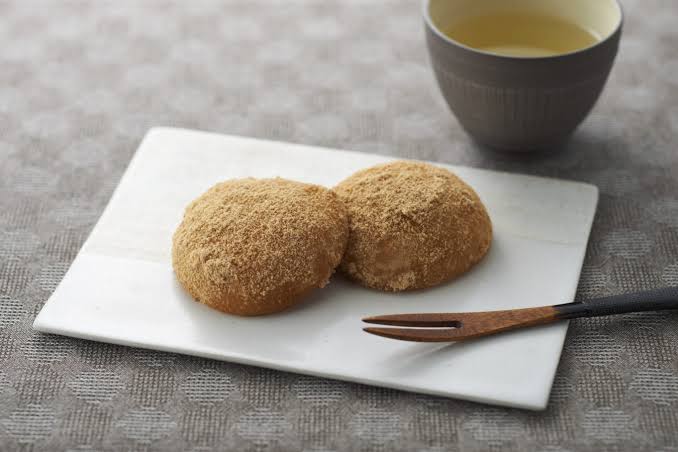 | | |
| --- | --- |
| Ingredients: | |
| Mochi | 2 pcs |
| Sugar | 1 tbsp |
| Kinako powder | 2 tbsp and 1/2 tbsp |
What is the recipe of Kinako Mochi?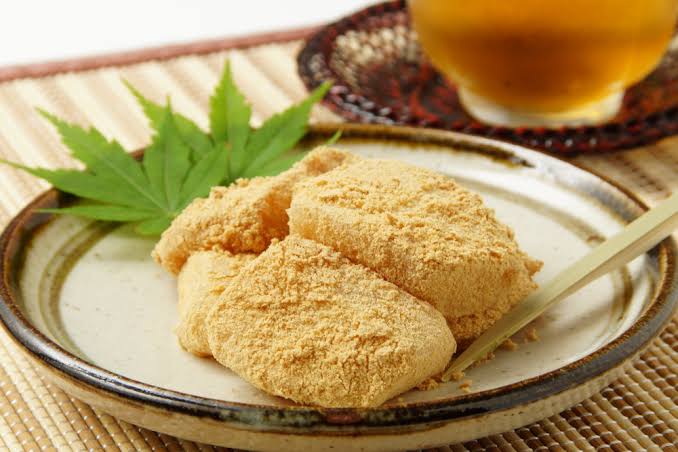 Microwave the mochi
Firstly, put the rice cakes in a heat-resistant bowl and pour enough water to cover them. After that, put it in the microwave without cover for 2 minutes and 30 seconds.
Add the Kinako powder
If the mochi becomes soft, mix the soybean flour and sugar and then sprinkle to the rice cake.
You're done!
You can have an option to put black honey if you prefer. Don't forget to share it to your family and friends!
What are the health benefits of Kinako Mochi?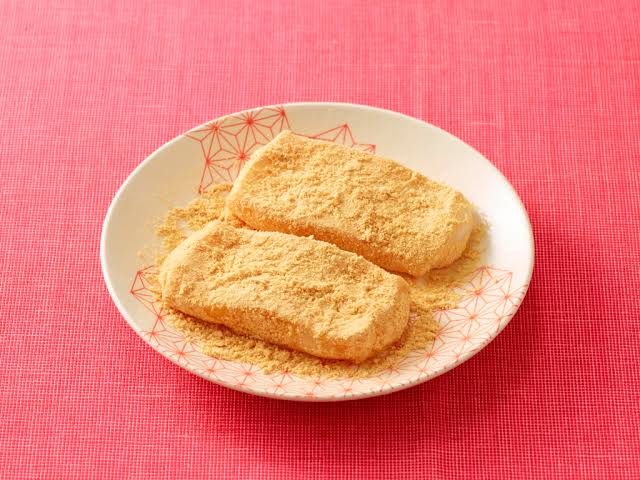 Kinako Mochi is not just delicious, but also surprisingly healthy! Kinako is made from soybeans and contains great nutrition such as protein, calcium, vitamins and zinc! Eating such soybean flour has many benefits for both health and beauty. It is rich in dietary fibre so it has an intestinal regulating effect.
In addition, it is also good for constipation. It is said that Kinako is very effective for dieting since it has the function of suppressing the absorption of fat. Moreover, it is not high in calories as well and helps lower cholesterol levels.
As for beauty benefits, soybean flour activates the metabolism of the skin which makes it easier to maintain clean skin. Additionally, it has the effect of preventing acne and preventing wrinkles as well.
What are the recommended stores for Kinako Mochi?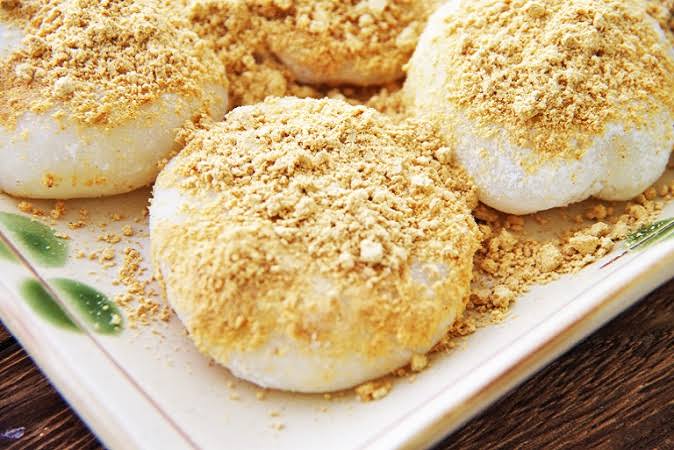 Mochi and Japanese Tea specialty store Tsukimitsu
This store is where you can eat carefully selected handmade mochi and is one of the most popular shops. Their speciality in the menu is rice cake, homemade hentsuyu and donburi mochi with condiments. In addition, the popular Kinako mochi is also famous for many years!
Chabo Unmo
This sweet shop is famous for wagashi that has chewy texture. One of their must-try aside from Kinako Mochi is the shiratama.
Awamochidokoro Sawaya
A Japanese confectionary shop located near Kitano Tenmangu Shrine. Founded in the Edo period, this store has a history of over 300 years of selling Awamochi treat.
Suzuke Honten
This store is a long-established Japanese confectionery store founded in 1923 in Hakata, Fukuoka City. They offer variety of dishes from set meals, cafe and sweets. Additionally, there are classic sweets menus to seasonal menus, and in the cafe there are western-style sweets menus with a touch of Japanese wagashi.
Conclusion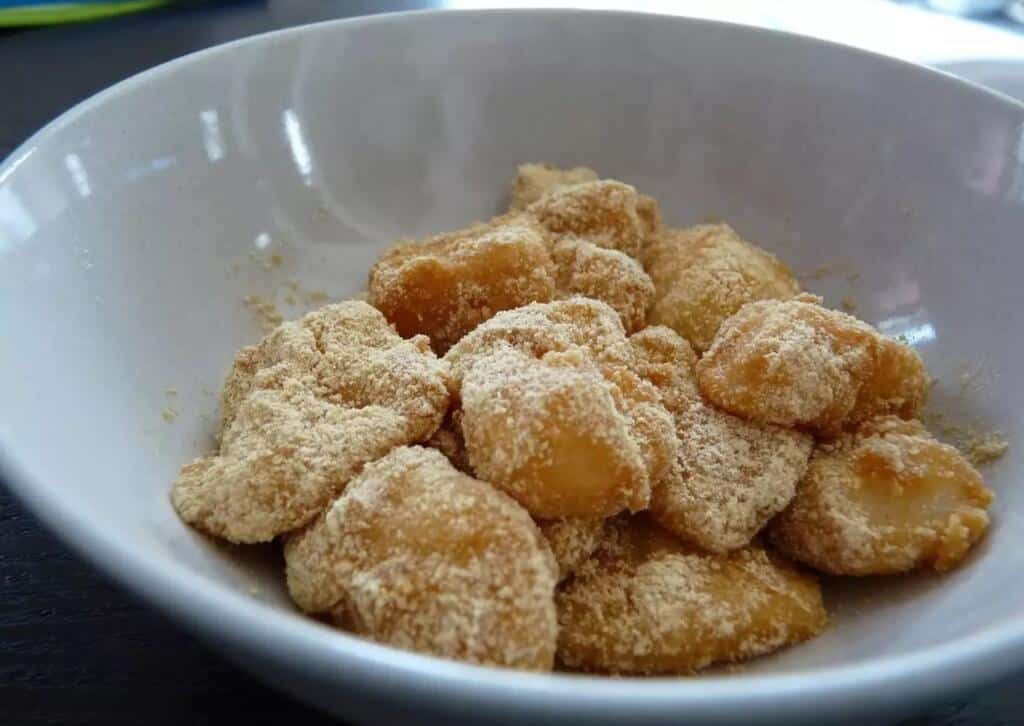 In conclusion, if you love Mochi, there are more other types of Mochi to enjoy in Japan. Moreover, there are also other arrangements to enjoy the taste of Kinako Mochi to make it even more delicious. Some people prefer to add black honey if you don't want to mix sugar with soybean flour. The smoothness of black honey will make it taste more elegant. Moreover, there is another way of the cooking method of Kinako Mochi which is frying or baking. You can taste the crispy and fragrant Kinako mochi, which is a little different from boiled mochi and baked rice cakes. In addition, to make its taste more luxurious, anyone can also add a bean paste for an additional kick.