In today's article, we are going to introduce one type of dessert that is very familiar in Japan. However, the interesting fact is that this dessert dish does not come from Japan. What we are talking about is Baumkuchen. Let's see what is baumkuchen and how Japanese people innovate and make the Japanese style of this cake!
What is Baumkuchen?
Baumkuchen is a pastry that is baked by layering dough little by little around a stick. The dough is wrapped around a stick and then is baked while turning it around until the color turns brown. Because of this special making method, people often call the special oven used when baking Baumkuchen with the name "Baumkuchen oven".
This pastry originated from Germany and the name of it comes from German word. There are two ways of writing it as katakana: 「バームクーヘン」(Bamukuchen) or 「バウムクーヘン」(baumukuchen). However, the second way seems to be closer to the German pronunciation. In Germany, the hometown of this cake, it is called "König der Kuchen (King of Cakes)" along with Kouglof.
History
The origin name of Baumkuchen
Baumkuchen is spelled "Baukuchen" and you can also use this word in English too. Baum means "tree" and Kuchen means "cake" in German. The design of the cake resembles annual growth rings of a tree. For this reason, it has the name "tree cake".
By the way, if you search in English with "German Tree Cake", you can get information about Baumkuchen. However, please note that with the word "tree cake" alone, the words may refer to cakes that are decorated with trees design.
Origin
Baumkuchen has its roots in ancient Greece
It's not the Baumkuchen we are all familiar today, but since ancient Greece, there was already a cooking method of wrapping the dough around a stick and baking it over a fire. For this reason, there are some theories that the roots of Baumkuchen go back more than 2,000 years BC. Baumkuchen's roots and origin are the ancient Greek dish called "Obelias", a bread made by wrapping dough around a stick. The bread dough was rolled out thinly and wrapped around a stick, and sweetened with honey. 
There is also a theory that it originated from the traditional cake "Shakotis" in medieval Poland and the traditional French cake "Gato à la broche" shaped like a Christmas tree.
Baumkuchen was born in Germany in the early 1800s and was introduced to Japan during World War I. In the next part, let's learn about its introduction to Japan and how did it become so popular in modern Japan!
Introduction to Japan
Karl Juchheim was the first to make Baumkuchen in Japan. Originally as a German baker, Mr. Karl got a job at a coffee shop in Qingdao, China, which was a German leased territory at that time. In 1908 he took over the shop and became independent. However, in 1914, World War I broke out, and Mr. Carl was taken to Japan as a prisoner of war by the Japanese military and forced to live in a camp. After that, in 1919, Mr. Carl participated in the German product exhibition held in Hiroshima and exhibited Baumkuchen as a traditional German confectionery. This is the beginning of the history of Baumkuchen in Japan, which was exactly 100 years ago.
At first, Karl named the dessert "Pyramid Cake", not the "Baumkuchen" (or "tree cake") as we are used to today. However, the reason for the name is not because the Japan's first Baumkuchen' shape was a pyramid. The German word 'baumkuchen' (tree cake) is hard to pronounce and remember, so he wanted to give it a different name. As the shape of it also resembled pyramid, Karl decided to call it "pyramid cake".
The pyramid cake exhibited at that time was very delicious and became popular within Japanese people, so Karl together with his wife and children opened a shop with the name "Juchheim" in Yokohama. However, shortly after opening, the store was destroyed by fire in the Great Kanto Earthquake, so they moved to Kobe and set up a new store. In the 1960s, the name of its was officially changed from "Pyramid Cake" to "Baumkuchen".
Currently, at Juchheim, you can also taste Baumkuchen that reproduces the recipe created by Mr. Karl Juchheim. Juchheim continues to evolve as a pioneer in confectionery making, with stores all over the country.
Various types of Baumkuchen in Japan
As we mentioned above, baumkuchen is so popular in Japan that you easily find it at convenience stores or cafe shops. There is even a competition called ""Final Kuchen Award", with the participation of Japanese-style baumkuchen from stores all over Japan. The winner will be determined by vote. You can go to the venue to vote but online voting on website and Instagram is also available too. In this part, we will introduct some types of local baumkuchen that has participated in the "baumkuchen battle".
Ellenbaum Hard Type (エレンバウム ハードタイプ)
This is the cake from Patisserie The Ellen (パティスリー ザ・エレン) (Yamanashi). The hard type of Baumkuchen, which has been handed down in Germany since ancient times, is a new type of baumkuchen with a crispy surface, moist and delicious inside, and an irresistible aroma of fragrant butter. This won the final kuchen general election 2022 spring.
Shunka Baum Sandwich Mix (旬果バウムサンド ミックス)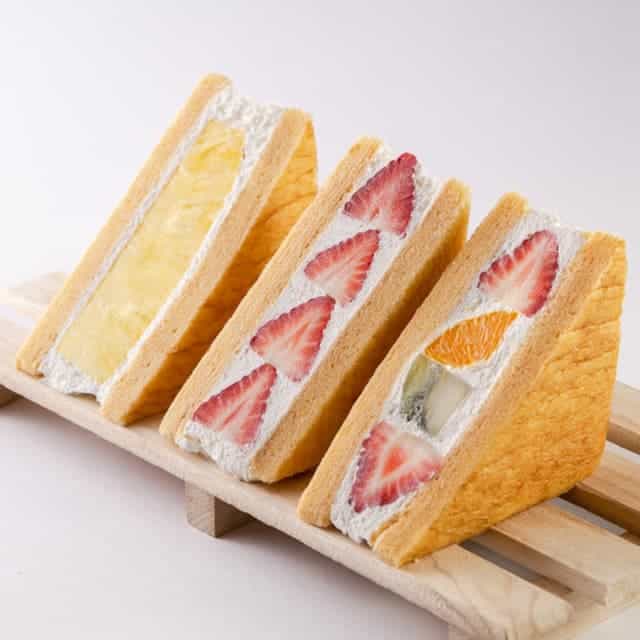 This is a mixture of fruit, sandwich and baumkuchen from Murataya (Saitama). Bakers from Murataya use the local ingredients of Saitama prefecture such eggs, flour, and milk to make this cake. The cake looks so delicious with layer by layer together with colorful fruits.
Toronama Chocolate (とろなまチョコ)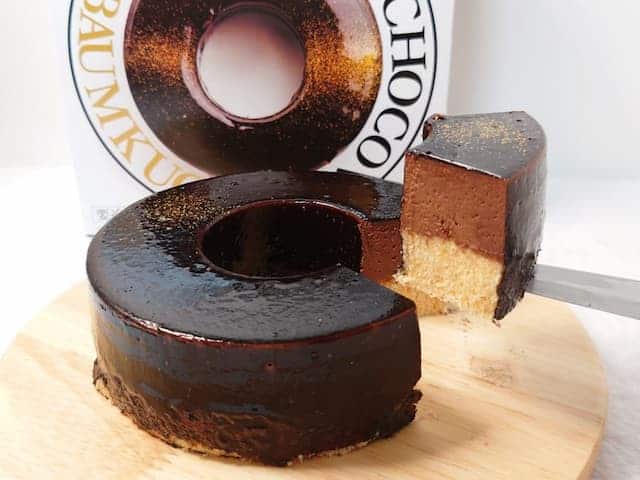 It features a heavy chocolate mousse that looks like chocolate fondue. If you a chocolate lover, we recommend you try this cake!
Marutto Shiawase Momobaum (まるっと幸せ桃ばうむ)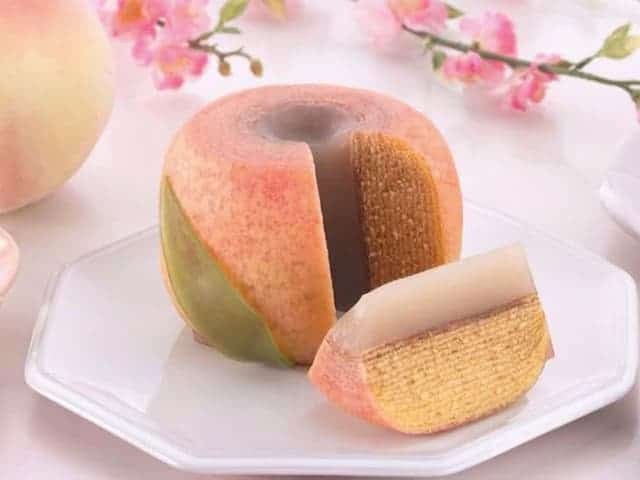 In order to express the fruitiness of peaches, bakers poured "peach fruit yokan" made from freshly ripened white peach to make this momobaum. It is such a creativy baumkuchen but well present Japanese culture through the "peach" fruit.
Purin Balm (ぷりんバーム)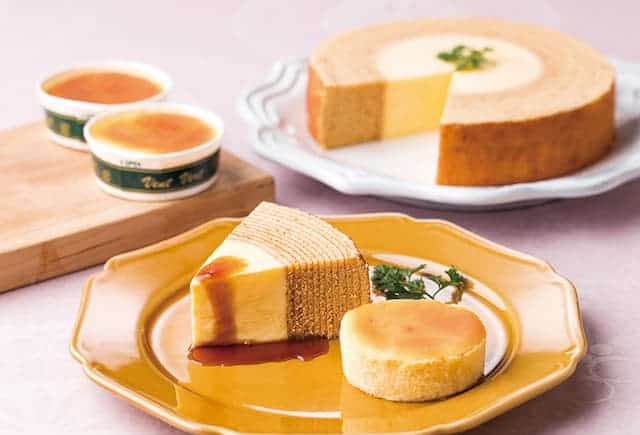 To make this cake, baker pour the pudding carefully into the baumkuchen dough, which then makes the mixture have a soft maple flavor. Therefore, you can enjoy maple-flavored fluffy baumkuchen and pudding that melts in your mouth at once.
Baumkuchen FAQ
When is Baumkuchen Day?

Every year, March 4th is celebrated as "Baumkuchen Day". Juchheim, which is known as  is known as a long-established store in Japan, sell limited Baumkuchen only for this day. This March 4th is the day when Mr. Karl Juchheim, the German who introduced Baumkuchen to Japan, sold Baumkuchen for the first time in Japan.

What is the meaning of "Baumkuchen"?

In German, Baum means "tree" and Kuchen means "cake". The design of the cake resembles annual growth rings of a tree so it is also known as "German tree cake".
How to make Baumkuchen?
At camping site
Things to prepare
Things to prepare
Bamboo stick
Aluminum foil
Tupperware
Dishes or pans (to melt the butter)
Whisk
Ladle
Knife
Mittens
| Ingredients | Measurement |
| --- | --- |
| Pancake mix | 600g |
| Eggs | 3 |
| Milk | 450ml |
| Sugar | 500g |
| Unsalted butter | 100g |
Method
Mix
Add melted butter and sugar to the pancake mix to make the baumkuchen dough.
Bake
Wrap
Wrap aluminum foil around the core rod and pour the batter over it.
Bake the cake
Put the core pod with dough on the fire and bake until it is browned while turning it round and round. Pour the batter and bake repeatedly. 
Serve
After finishing baking, remove the Baumkuchen from the core stick to complete. This is how you make Baumkuchen when you go on camping!
Basic recipe for Honey Baumkuchen
Ingredients
| Ingredients | Measurement |
| --- | --- |
| Egg | Four |
| Honey | 90g |
| Unsalted butter | 160g |
| Milk | 160cc |
| Sugar | 100g |
| Vanilla oil | moderate amount |
| Salad oil | moderate amount |
| (A) | |
| Potato starch | 80g |
| Cake flour | 120g |
Cooking procedure
Prepare
Separate egg
Separate the eggs into yolks and egg whites.
Heat butter
Heat the butter in the microwave until it melts.
Make batter
Whip the egg
Whip the egg whites with a whisk until fluffy.
Add ingredients
Add granulated sugar and whisk further, add egg yolk, honey, melted butter, milk and vanilla oil and mix.
Add (A)
Add (A) and mix lightly with a spatula.
Bake
Prepare to bake
Heat a frying pan over medium heat, add salad oil.
Bake
Pour about a ladle of batter and bake over low heat until the back side is browned. Flip over and bake for 30 seconds.
Bake another layer
Pour salad oil into a frying pan, pour about a ladleful of batter in the same way, and bake over low heat until the back side is browned.
Place step 3 baked layer on the surface before it is completely dry, bake for about 1 minute, stick the two pieces together and take out of the pan.
Serve
Continue until there is no batter left. This is how you make yourself Baumkuchen at home! Let's enjoy the dish. Itadakimasu!
Stores/ Restaurants
Juchheim (ユーハイム)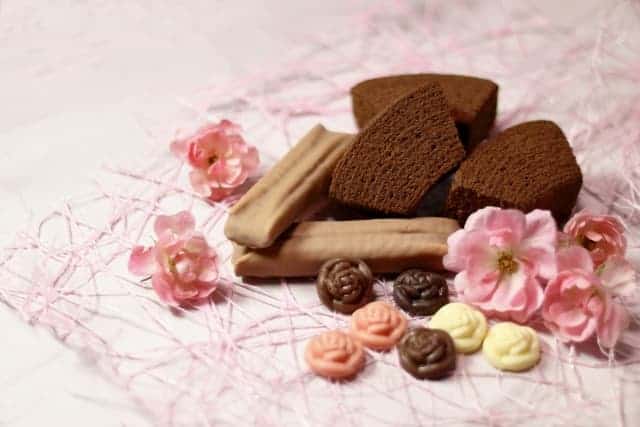 This is a famous long-established store for luxury Baumkuchen. Juchheim is known as the first confectionery store in Japan to sell Baumkuchen. Up until today, Juchheim's Baumkuchen continues to be made today without changing the original recipe.
No use of emulsifiers, leavening agents, fragrances, or colorings, so you can enjoy the original rich taste of Baumkuchen butter.
Ryugetsu (柳月)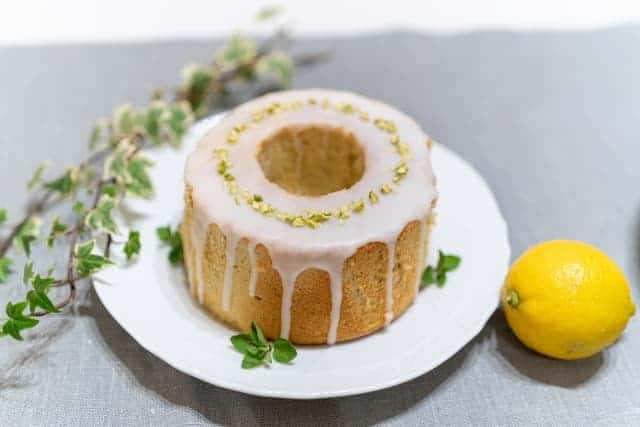 Ryugetsu is a western confectionery shop that was established in Hokkaido in 1947. "Sanpo Roku", which has a motif of white birch firewood, is a famous signboard confectionery with a history of winning the highest gold award at the 27th "Monde Selection" in 1988 .
There are a wide variety of flavors such as maple, chocolate, and matcha. For those who eat sanpo roku for the first time, we recommend the simple plain. If you have a chance to visit Hokkaido, do not forget to visit this store!
Sennennoki (せんねんの木)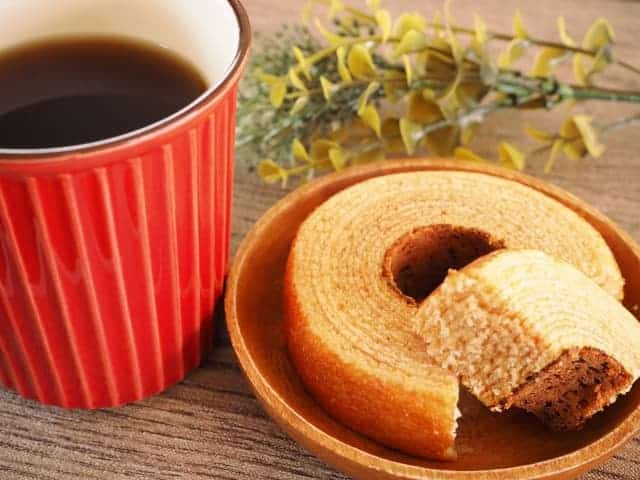 Sennen no Ki is a popular shop that is crowded with many people. At Sennenoki, you can both buy baumkuchen for yourself to enjoy or as a gift for family celebration gift. Another great point is that you can choose the size of the cake too.
Takeaway
Baumkuchen is a very famous German confectionery in Japan. You can find it almost everywhere, from the convenience stores to coffee shop or the bakery. It is interesting that Japanese people has received and innovated it into delicious Japanese-style baumkuchen. Each store has their own recipe so that you can enjoy different delicious cakes all over Japan!
If you are a lover of sweets, do not forget to check out the below articles or click here for more information!
Anmitsu (あんみつ)
Japanese food culture is popular with dishes such as sushi, takoyaki, karaage, etc. However, Japan also has lesser known dishes, especially sweets that you s…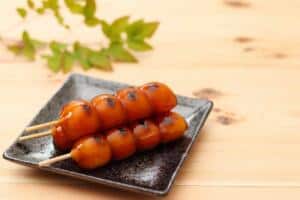 Mitarashi Dango (みたらし団子)
Among wagashi (Japanese sweets), dango is one of the most popular even for Japanese people and foreigners. Since ancient time, it has been appeared and has a…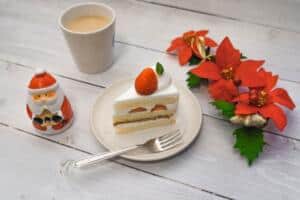 Japanese Short Cake (ショートケーキ)
【What is Japanese Short Cake?】 Short Cake is a general term for cakes and biscuits that combine a sponge cake with sauce. In Japan, they have their own ver…