Have you ever heard of Kawara senbei? The subtle sweetness of this cracker has a nostalgic taste. It is a baked confectionery that has been popular for a long time as a "Japanese cookie" with a slightly high-quality taste. Today, we want to introduce about its history, recipe and where to find delicious Kawara Senbei.
What is Kawara senbei?
Kawara senbei is an unbaked, sugar-sweetened senbei made with sugar, flour, and eggs.Kawara Senbei is usually hard like a rice cracker, but there is also a softer version called Yawaraka Yaki.
Kawara Senbei is famous for its rectangular, curved shape, which resembles a yanegawara roof tile.
It is square and curved, and its surface is branded with burnished patterns of figures and letters.
What is Kawara?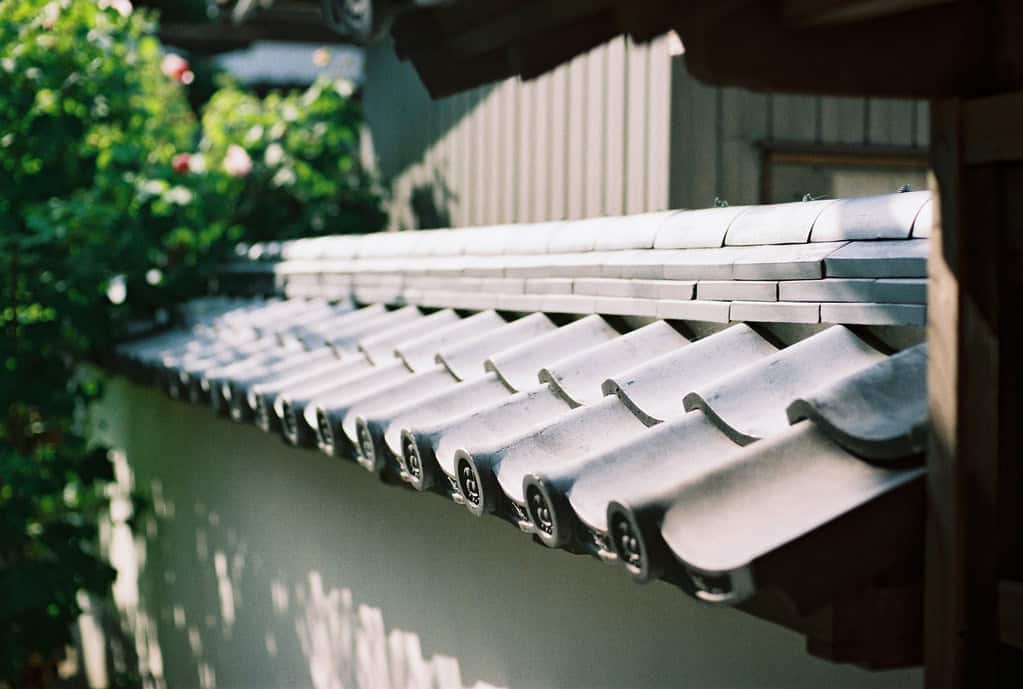 Kawara is a roofing material used in traditional Japanese architecture. However, the term "Kawara" is often used to refer to the clay-based Kawara.
History of Kawara senbei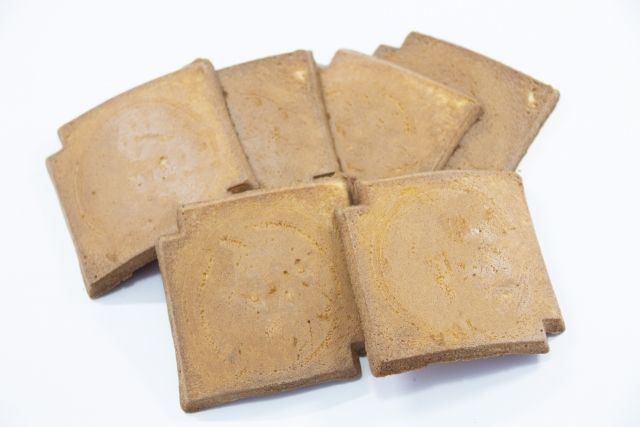 Kawara Senbei has multiple origins, and you can find it as a local snack in Kobe City, Hyogo Prefecture and Takamatsu City, Kagawa Prefecture.
Kobe side history
On December 7, 1868, Japan opened the port of Kobe to foreign trade. With the construction of a foreign settlement in Kobe, foreign culture began to flow into the city after a long period of national isolation. Eggs, milk, beef, wheat, and other commodities that were previously unfamiliar to the general public began to be brought to Kobe for foreign consumption. Under these circumstances, a new type of snack, kawarasenbei, was invented using many of these ingredients, which were still difficult to obtain in other areas. The innovative Western-style flavor "luxury senbei" or "high-calorie senbei" gained popularity in Japan. It is the forerunner of Japanese-style Western-style confectionaries in Kobe, a city of Western-style confectionaries.
With the opening of the railroad to Kobe in 1874, the street from Kobe Station to the Minatogawa Shrine became a prosperous shopping street lined with inns and souvenir stores. The kawara-senbei crackers sold as souvenirs were branded with the warrior figure of Masanari Kusunoki and his family crest, the chrysanthemum water pattern.
(History Info from Kobe senbei society)
Takamatsu side history
Kawara senbei was created when a train station was built in Takamatsu and the idea was to create a confectionary that people would buy as a specialty using the local specialty, wasanbon.
It is explained that the shape of Kawara Senbei is based on the "sode gawara" of Tamamo Castle (Takamatsu Castle).
(History Info from Kutsuwa do)
How to Cook Kawara senbei?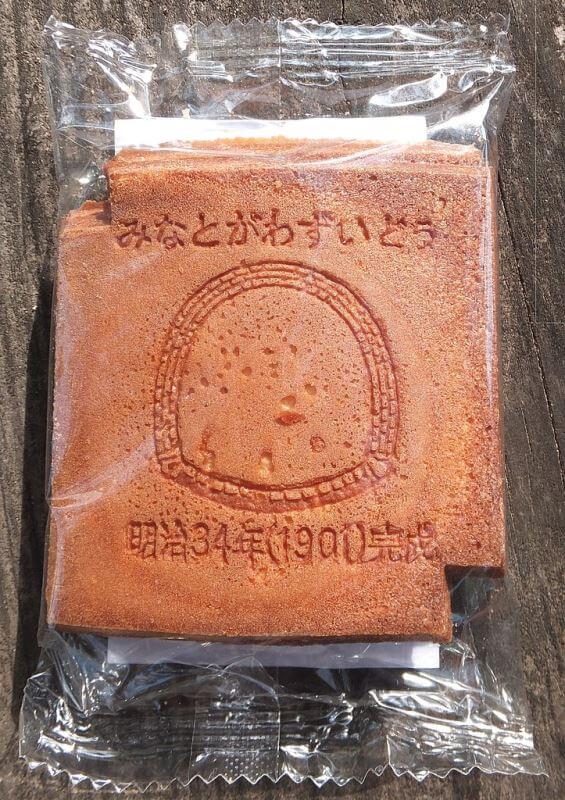 Ingredient of Kawara Senbei
| | |
| --- | --- |
| 5cm in diameter, for 18 senbeis | |
| flour | 50g |
| sugar | 80g |
| eggs | 2 |
| Salad oil | As needed |
How to make Kawara Senbei?
Put one whole egg, one egg yolk and sugar in a bowl and mix with a whisk. Add the flour and mix well until the mixture is thick and smooth.
Heat a frying pan to low heat and lightly grease a paper towel with oil.
Drop in a little more than a tablespoon of dough and spread it out with the back of a spoon to a diameter of 5 cm.
*Be sure to mix the dough well after each baking.
After about 4 minutes, when the dough is browned and has small holes, turn it over.
*If it is not fully cooked, the dough will not leave the pan, so do not be in a hurry.
Press down lightly with the inside of a tea canister to ensure that the crackers are of uniform thickness.
*At this point, it will still be soft, but it will become crispy when it cools down.
Where can you find Kawara senbei?
Hasegawa Seika (はせがわ製菓)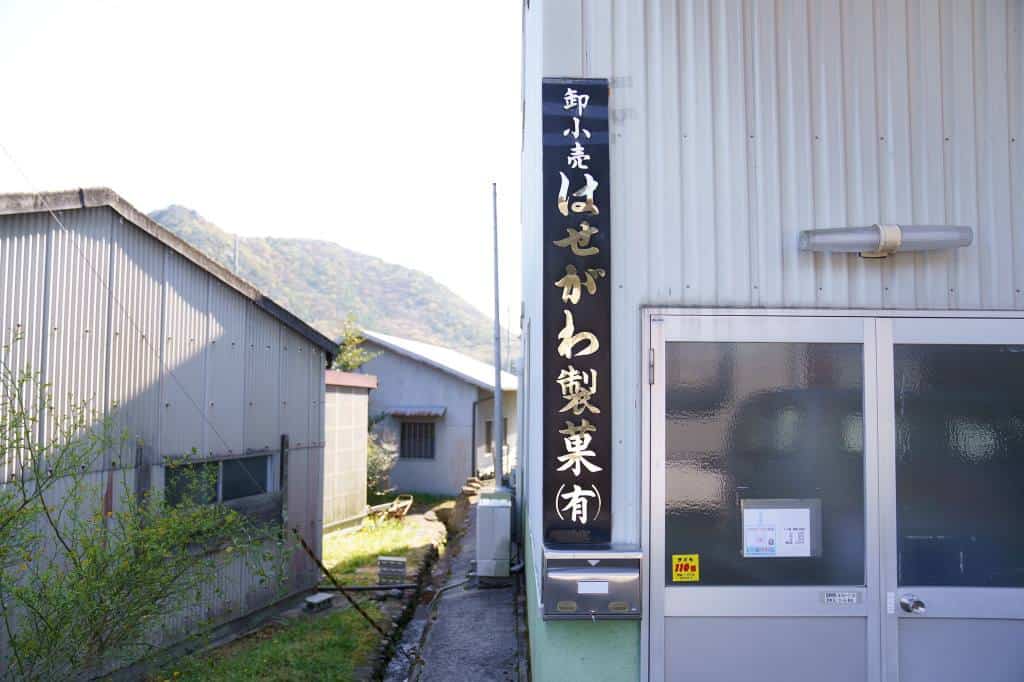 Hasegawa Confectionery's "Kawara senbei" is a high-grade product from an abundance of eggs. The aroma of eggs spreads softly the moment you eat them. Each cracker is branded by hand. We can also make original branding marks, such as company logos or commemorative business marks, so please contact us if you would like to have one.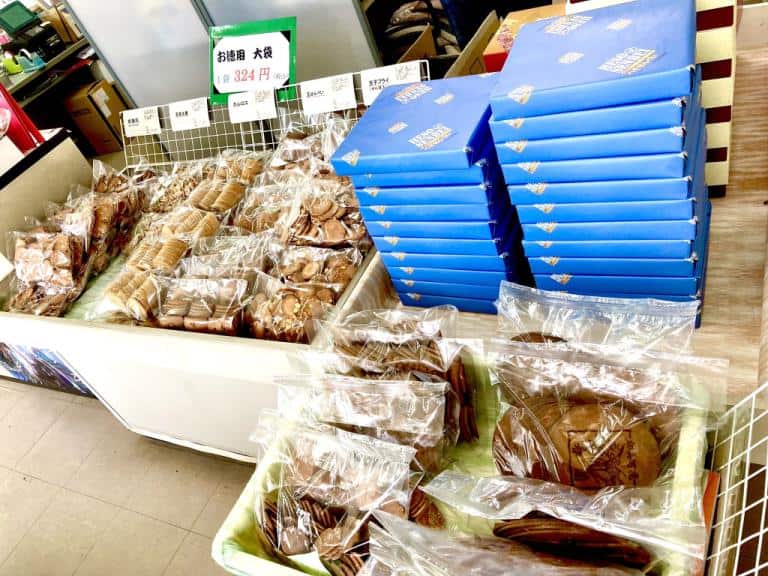 Hasegawa Seika manufactures sweets in their factory, but they also sell the sweets that they make in their factory in their office.The factory's direct sales of special size products are popular among the locals. Please note that there is no eat-in corner. Hasegawa Seika accepts orders for originally designed sweets and consultation by contacting or visiting them directly to ask questions.
Kameido souhonten (亀井堂總本店)
A sweet aroma is wafting through the kameido souhonten workshop. Skilled artisans bake each tile rice cracker with love and care, adjusting the flavor to suit the changing climate. kameido souhonten also creates original designs of tile rice crackers, with extra-large sizes ranging from 7 to 27 centimeters. senbei in oversized sizes ranging from 7 to 27 centimeters.
Kutsuwado Souhonpo (くつわ堂総本舗)
During the making process, Kutsuwado's kawara senbei uses the highest quality sugar known as Sanuki's Sanbon haku. The taste of the sugar blends well with the aroma of the hard-baked kawara senbei, making it a very tasty product.
Kibundo Sohonten (紀文堂総本店)
Kibundo Sohonten was established in 1889 as a Kawara Senbei store. Their kawara senbei crackers are from carefully selected ingredients, and the result is like a Japanese style cookie with less sweetness. If you come to Asakusa for sightseeing, you may want to buy some and walk around eating them.
Conlusion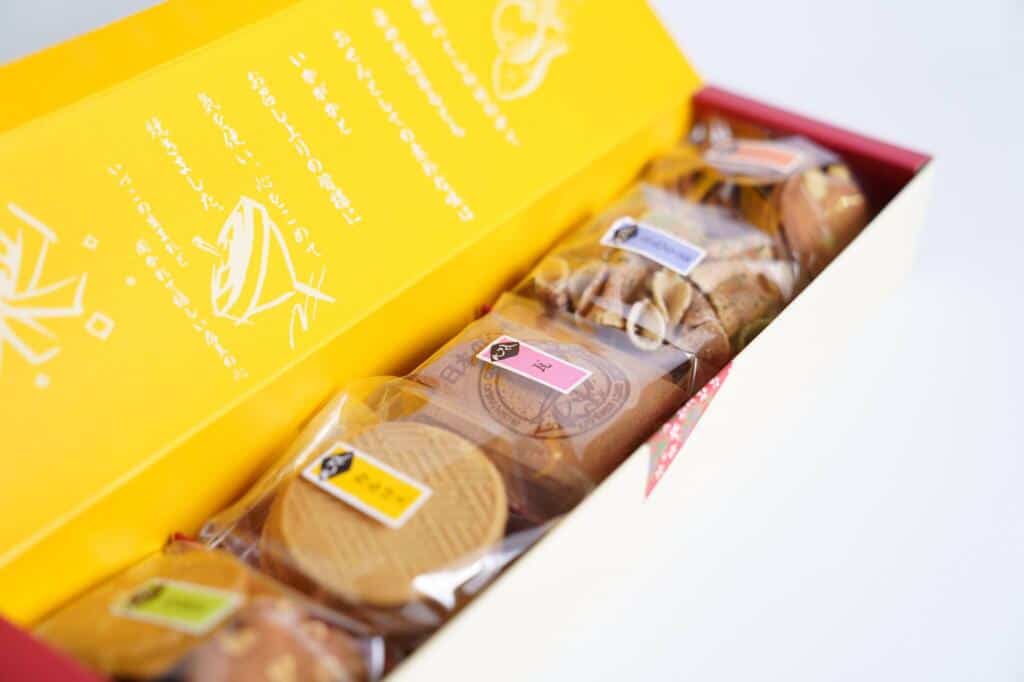 Kawara senbei is one of those sweets that still has the old nostalgic taste for Japanese people. You can find it in certain tourist spots, but if you stay at an inn, you may come across the senbei with the name of the inn as a snack in your room.
You don't often get the chance to see them, so if you do, try to enjoy the taste of Kawara senbei!
Don't forget to be careful because they are very hard.
If you are into sweets in Japan, Please check here !