For years, Japanese of all ages have enjoyed cotton candy, or "wataame," a cherished sweet confection. However, there is much more to cotton candy in Japan than meets the eye. In this article, we will explore the history of wataame, its cultural significance in Japan, and the various flavors and styles available. Whether you're a fan of this classic confectionery or simply curious about Japanese cuisine and culture, read on to discover the fascinating world of wataame in Japan.
What is Cotton Candy?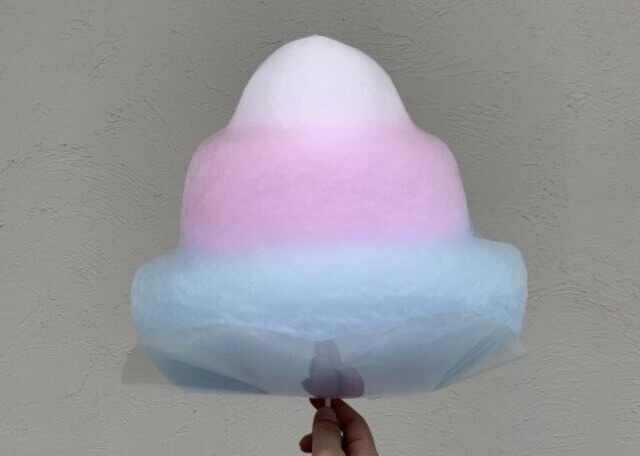 Cotton Candy is a type of wagashi or Japanese sweet that is a cotton-like confection made by spinning sugar syrup into thin threads and then wrapping them around a stick. Locals often sold this at festivals, carnivals, and other outdoor events in Japan because it has a unique sweet and fragrant aroma. It is an inexpensive sweet confectionery and is popular among children due to its pleasing appearance during production and as a product. Its fluffy texture is appealing, but since water-soluble sugar has turned into fine fibers, it is inevitably vulnerable to moisture, and over time it hardens and loses its shape and texture. So, locals eat them immediately.
Cotton Candy History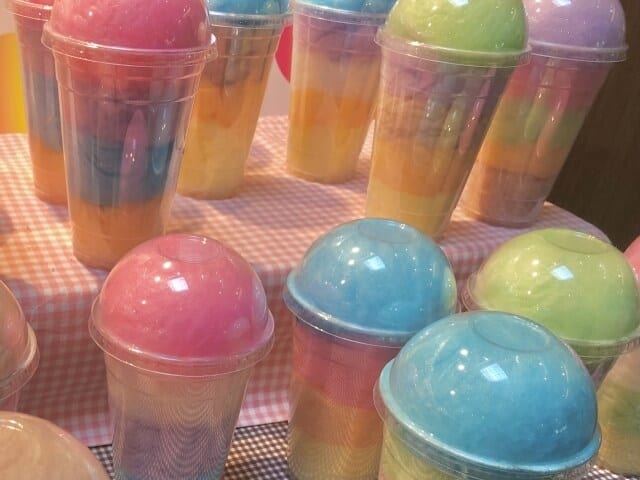 The first cotton candy ever made was not in Japan, but rather in Tennessee. William Morrison and John C. Wharton, both confectioners, created the first electric wataame machine named "Fairy Floss." The name "Floss" in the machine's name is the same as the "dental floss" used to clean teeth, as Morrison was also a dentist. Cotton candy is known as "barbe à papa" in French, which translates to "dad's beard," resembling the fluffy white beard of Santa Claus.
 In 1904, they sell wataame for 25 cents each at the St. Louis World's Fair, which was half the price of admission. Despite its high price, 68,655 units were sold due to its novelty. Cottoncandy became popular in Japan during the Meiji and Taisho eras, with the Japanese quickly embracing it after its popularity at the St. Louis World's Fair. The invention of wataame machines quickly spread across Japan during this time.
Sugar used to make cotton candy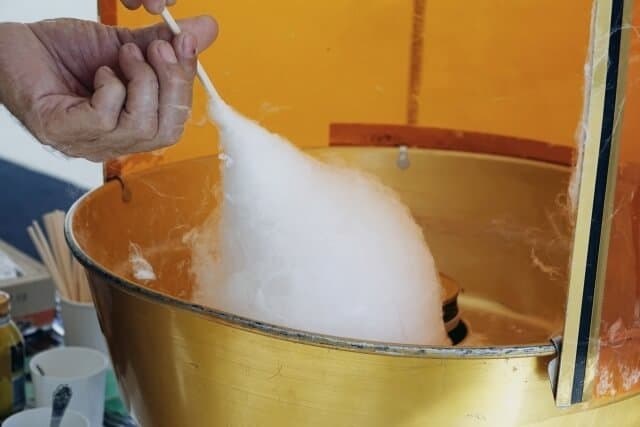 The sugar used is called granulated sugar. There are two types of granulated sugar: white granulated sugar and caramel-coloured medium granulated sugar. It features large shiny crystals and high purity, a light and elegant sweetness, and is commonly used in high-end Japanese sweets.
Why the sugar become like the cotton?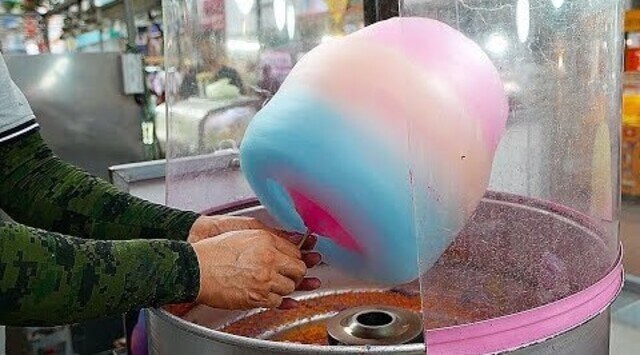 The fluffy "cotton" that comes out of the cotton bowl is sugar that has become thin like a thread. The cauldron used in the machine has a small hole in its pot, and when the pot rotates, the melted sugar comes out little by little from this hole. As soon as it comes out, the temperature drops, so the sugar is solidified in the form of threads and comes out as "cotton".
Cotton Candy dishes
Sukiyaki x Cotton Candy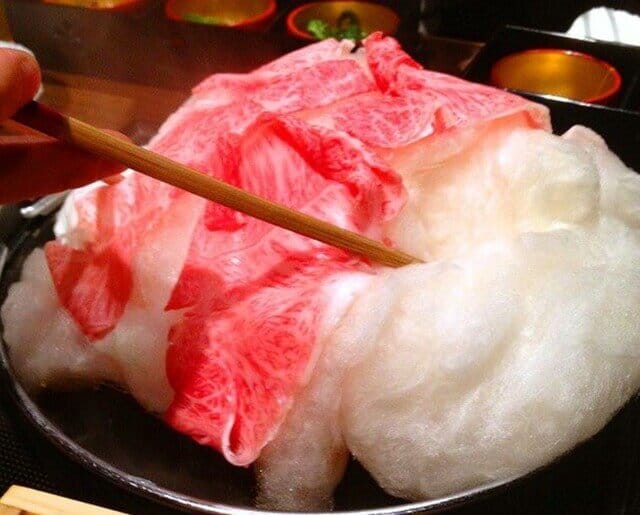 Cotton candy seems to go well with sweets, but it's actually good for cooking. The warishita used for sukiyaki is originally made with sugar.
Cotton Candy x Cocktail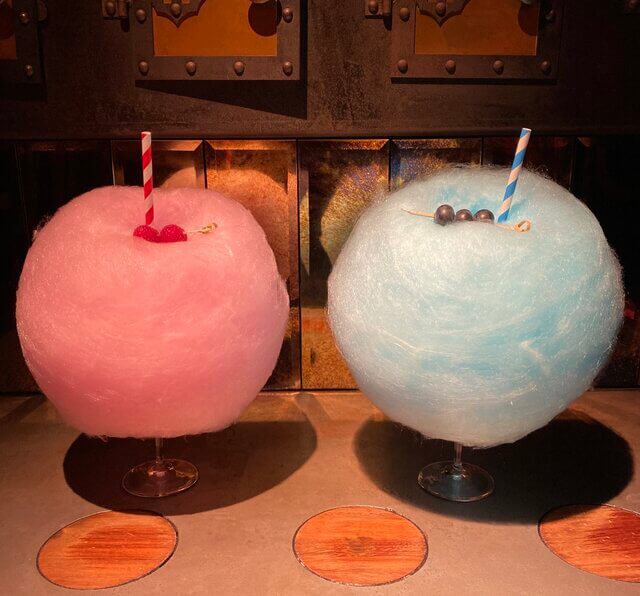 It incorporates wataame as a sweetener or decorative element. The drink is typically made by placing a serving of wataame into a glass and pouring the cocktail mixture over it.  
Cotton Puffy
The "Cotton Puffy" is available only at the Shibuya store. French toast with strawberry jam and cream cheese topped with large wataame. When you put the raspberry sauce, the wataame melts and turns into a sweet and sour sauce.
Japanese Cotton Candy FAQ
New type of Cotton Candy in Japan

"Harajuku Rainbow Wataame" is a much-talked-about cotton candy. As the name suggests, it's a limited menu at the Harajuku store. This "Harajuku Rainbow Wataame" has a number of rainbows in its colour. There is also a three-colour wataame you can choose if you want a smaller one.

Evolution of cotton candy in Japan

Cotton candy used to have a strong image of being a food for festivals, but in recent years it has become more common in various situations. They used this for colorful things, flavored things, and food toppings, and there are stores specializing in cottoncandy.
How to make Cotton Candy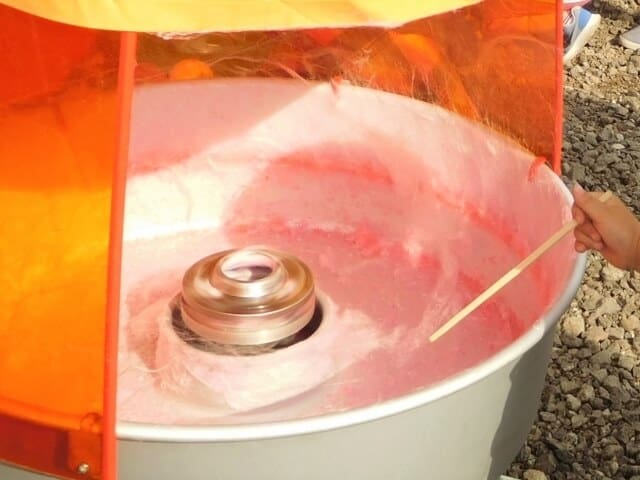 I will introduce to you how experts make their cotton candy through the machine.
So to make, they put granulated sugar into an aluminum can and attach the lid with a router. They add the sugar slowly to prevent it from melting too quickly and coming out of the hole. Next, they place an alcohol lamp in the center of the cardboard with an aluminum wheel and light it. The granulated sugar will then melt and come out as thin cotton. To create the wataame, use a stick-like object such as a disposable chopstick to entangle the thin cotton.
Tips on making them
Moisten the chopsticks with a little water to make it easier for the cotton to stick to them.
Another tip is to make it round, you should wrap the cotton candy evenly from the tip of the chopstick to your hand.
If you want to add volume to the top, turn the chopsticks downward, and if to add volume to the lower part, hold the chopsticks upright so that it will entwine to the root.
Where to buy Cotton Candy in Japan?
Tokyo Wataame Honpo (東京わたあめ本舗)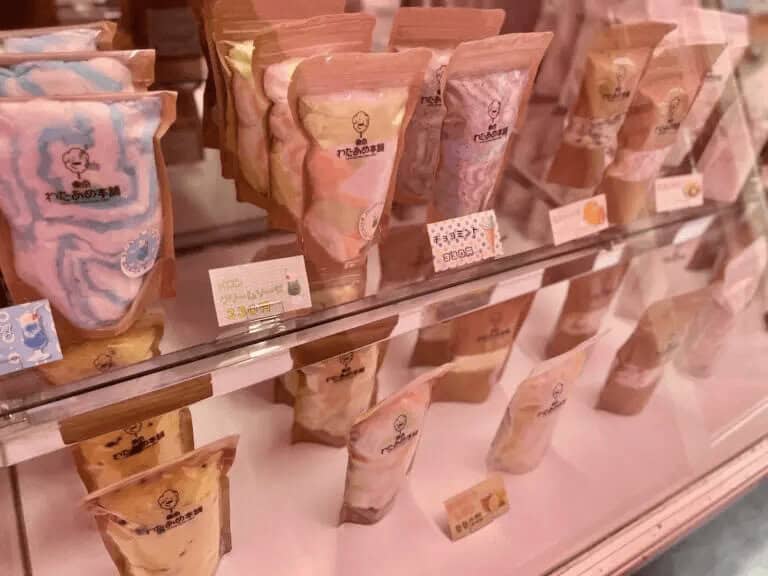 "Tokyo Wataame Honpo" is a fluffy cotton candy specialty store with a new sensation. The store is very small and sells only. Wataame and two shop assistants lined up in a showcase. They sell about 10 types of wataame with various flavors. 
Totti Candy Factory (トッティキャンディ ファクトリー)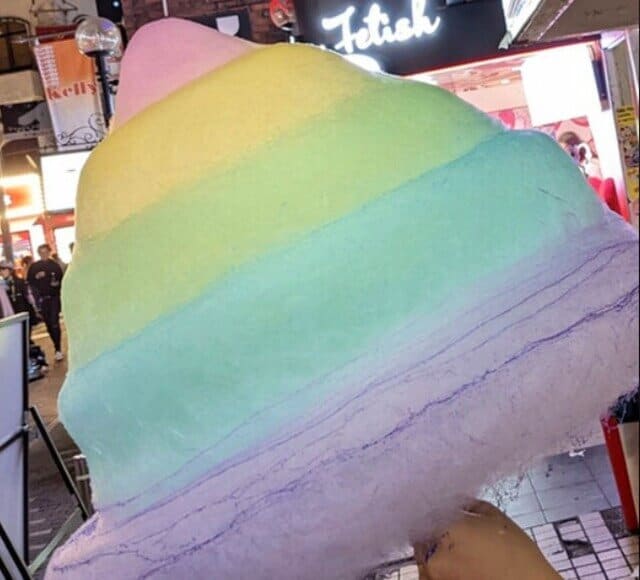 Most of Harajuku's famous colorful cotton candy shops are located on Takeshita Street. The most popular among them is Totti Candy Factory. The area around the shop is full of customers with wataame. The inside of the store is very small and there is no eat-in space inside, so it seems that customers are overflowing outside. Their rainbow-coloured wataame is Instagrammable and very eye-catching
The Iron Fairies Ginza (ザアイアンフェアリーズギンザ)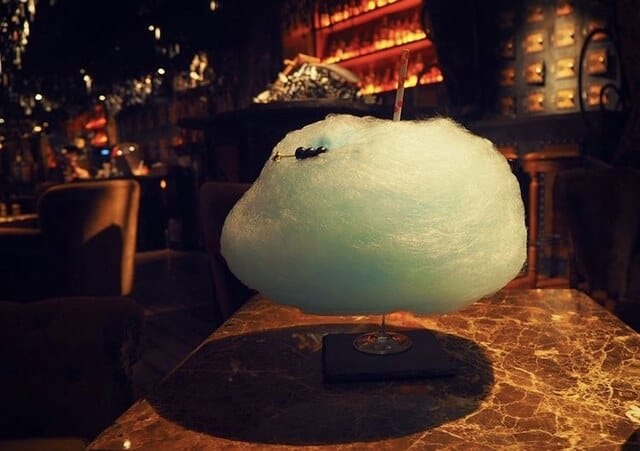 Designed by Australian concept designer and designer Ashley Sutton, this bar is called the "Fairy Bar" and is based on the theme of a world where iron fairies live. You can drink "Heaven Lonely Flows" here. A cocktail of white rum, lemon juice, raspberry syrup, mint, soda, and wataame. Raspberries are on top of the wataame. Iron Fairies Ginza offers other unusual cocktails.
Takeaway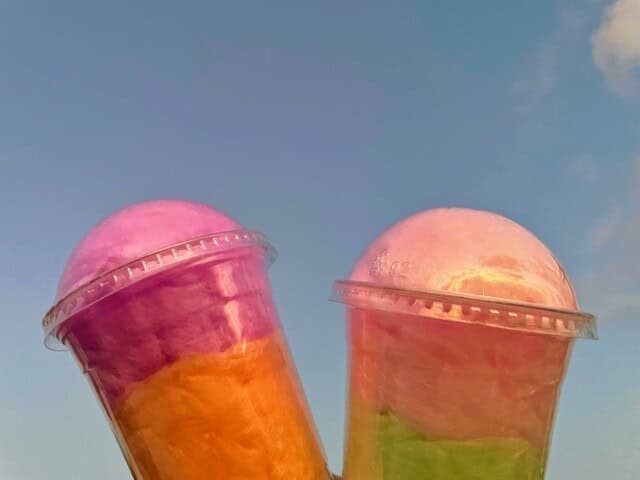 Trying cotton candy in Japan is an experience not to be missed. It is a treat that will satisfy your taste buds and fulfil your sweet craving, with its soft and fluffy texture and a variety of fascinating flavours. Wataame may be in a variety of shapes, sizes, and flavours, whether you're strolling through a crowded street fair or visiting a small candy store. Wataame in Japan delivers a wonderful and distinct taste of the country's culinary scene, ranging from classic pink vanilla to more unique flavours like matcha and yuzu. Why not add cotton candy to your list of must-try Japanese treats?
You can check some Japanese dishes below that we know you would like to try too.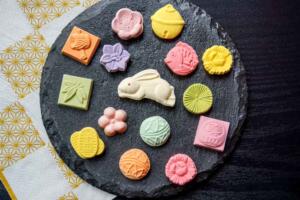 Rakugan (落雁)
Among Japanese sweets, you may often hear of mochi, dorayaki, etc. However, today we would like to introduce a sweet that has a strong impression as an offer…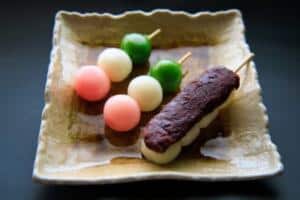 Dango (団子)
Dango is a Japanese sweet that has been loved by Japanese people for a long time, and many people miss it during the cherry blossom and moon viewing seasons….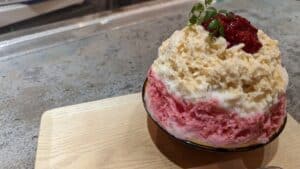 Kakigoori (かき氷)
There are hundreds of matsuri (Japanese traditional festival) all over Japan when summer comes. At matsuri, you can enjoy a lot of Japanese traditional food …