Introduction to Zunda Mochi
Zunda Mochi is a traditional Japanese sweet in the Tohoku region, Miyagi prefecture. It is a mochi confectionary and is one of the "three major Sendai specialties." Zunda Mochi uses edamame, a Japanese name for immature soybeans, for its bean paste. It is also a food with excellent nutritional value. Along with other traditional Japanese foods like Yonezawa Beef and Sendai Ramen, Zunda Mochi is also a local specialty of Miyagi prefecture. We will look into this dish more as we go on in this article.
Etymology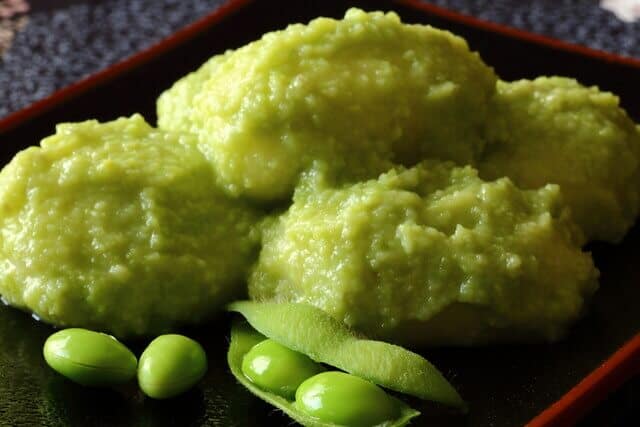 There are various theories about the origin of the name "Zunda mochi," and the most influential ones are "Mameuchi mochi theory" and "Jindachi mochi theory. Additionally, the name depends on each region due to the difference in the accent. There are also places called "nuta" and "jinda."
The word "Zunda (ずんだ)" means the green paste as a result of hitting or mashing the edamame and adding sugar and salt on it. And by sprinkling the bean paste on the mochi, the two words, "Zunda Mochi," combine to make a new whole dish.
What is Zunda Mochi?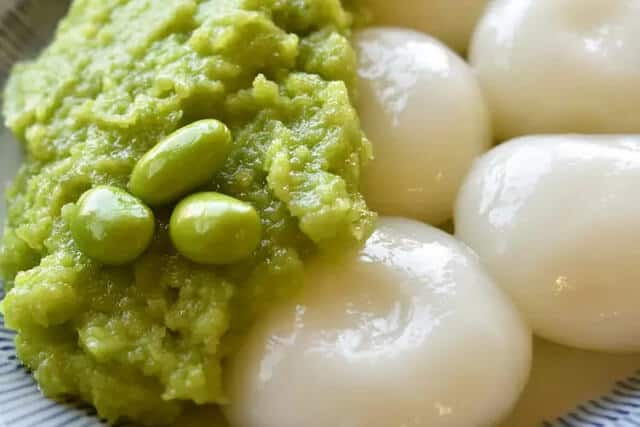 Zunda Mochi is a traditional Japanese sweet in Sendai City, Miyagi prefecture. It uses edamame or an immature soybean as its bean paste and sprinkles it on the mochi. It is a long-established sweet and as a snack with low calories and is easy to eat. Zunda mochi is also one of the "three major Sendai specialties, along with gyutan-yaki and sasakama (kamaboko). 
It is a food with excellent nutritional value, where you can enjoy the delicious taste of edamame. Edamame used is an immature soybean with a rich aroma and umami. It combines the goodness of soybeans, such as vegetable protein. There are also zunda sweets such as roll cakes and monaka; however, Zunda mochi is easy to make.
Zunda Mochi Origin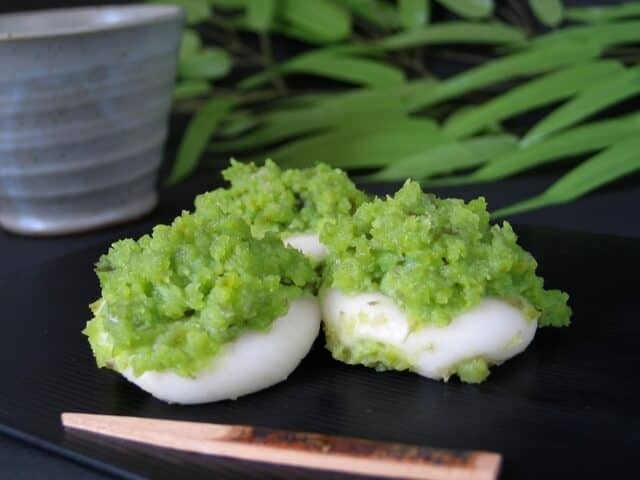 Zunda mochi also dates back to the Warring States period and is a historical dessert related to Date Masamune. Various theories about the origin of its name, such as the Jindachi mochi theory, the Jindachi mochi theory, and the Nuta mochi theory. Sendai City in Miyagi prefecture gives birth to Zunda Mochi. It is a dish loved by the famous general Date Masamune. Its origins most of which relate to Date Masamune.
The theory about the handle of "Jindachi"
The first is the theory of jindachi that Date Masamune used. There is a theory that the Jindachi sword became a Zunda mochi because Date Masamune, a famous general, cut beans with a sword during the Warring States period.
The theory about "Sendai clan bean rice cake"
The second is the theory of Sendai domain bean rice cake. In the olden days, crushing beans were called "suda,". Thus, there is also a theory that bean pounding rice cakes came to be called "zunda mochi."
The theory about the idea of a farmer "Jinta"
The third is the Jinta Mochi theory. Date Masamune liked the idea of ​​a farmer named Jinta so much that he changed it from jinta mochi to zunda mochi. 
Zunda bean paste has a high affinity with bread, cakes, dairy products, etc. Multiple companies released various "Zunda sweets" released regardless of Japanese or Western-style in recent years. There are many theories about this dish, and it has not been clarified yet.
Zunda Mochi Recipe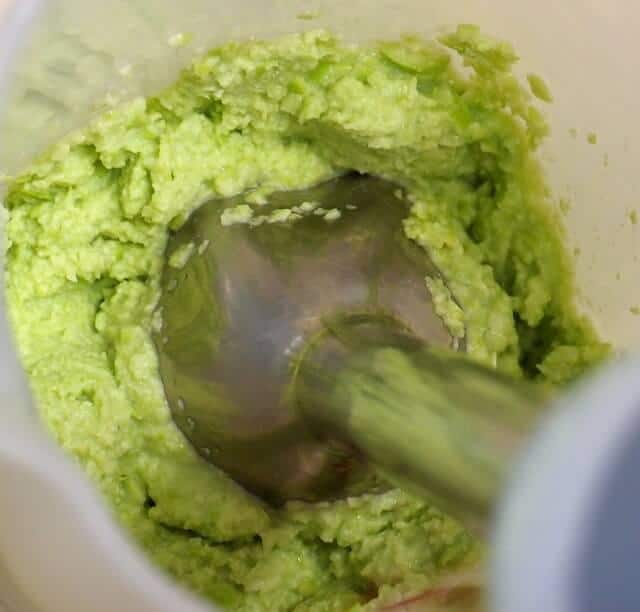 Let's now briefly know what the recipes of Zunda Mochi are. The ingredients needed to prepare are edamame, rice cake, sugar, and salt. You can use Frozen green soybeans as a substitute for freshly-picked green soybeans. Locals recommended using mochi as a white ball dumpling as a substitute for the rice cake.
How to Make Zunda Mochi?
Preparation of ingredients
Prepare edamame with pods and cut rice cake. First, boil water in a pot and add the washed edamame. When it boils, reduce the heat a little and simmer it softly for about 15 minutes. Boil for 15 minutes, and the color will change overall. Raise the colander and remove the fruit from the pod. The fruit taken out from the pod has thin skin, so remove that delicate skin as well.
Making Zunda bean paste
Mix the sugar and salt before the fruit is completely cooled. The recommended method is to transfer the fruit to a mortar, mix the sugar and salt there. Then, mix it while crushing it roughly with a mortar.
Boiling Zunda Mochi
Now that the zunda bean paste is ready, it's time to prepare the mochi. Firstly, put enough water to cover the rice cake in a large pot or frying pan (the water's surface will be 1 cm above when you put the rice cake). Secondly, heat it to a temperature slightly hotter than the bath. Put the mochi so that it does not overlap. Lastly, boil the mochi on low heat for 3 to 5 minutes and cook it. When the mochi gets cold, it becomes complicated and difficult to eat. Therefore, cool it in the refrigerator for about 10 to 15 minutes.
Finalizing Zunda Mochi
Finally, remove the water by placing the mochi on the kitchen paper once and mix some zunda bean paste all over. Wrap a generous amount of zunda bean paste in mochi and serve it in a bowl.
How many Calories that Zunda Mochi have?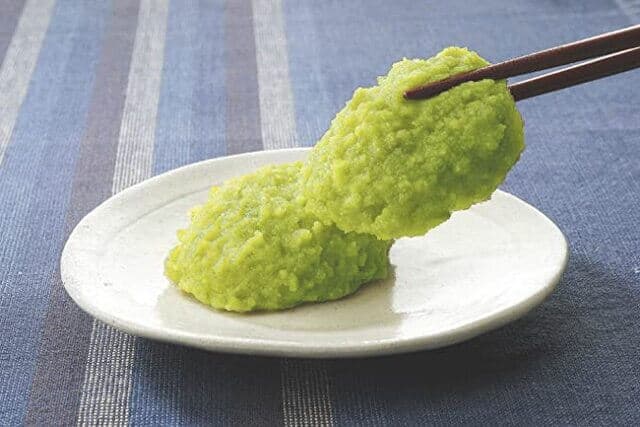 In spite of it looking gorgeously served, you're wondering what the calories and nutrients in Zunda Mochi are. The calorie of it is about 20g per piece, which is about 40 calories (2 calories per gram). If it contains 6 pieces, it will be about 240 kcal.
When is the best time to eat Zunda Mochi?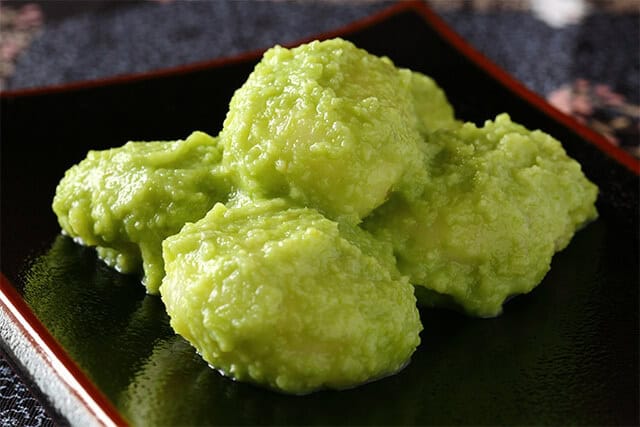 Zunda can be made by mashing edamame and mixing sugar and salt. Zunda mochi is best to eat during the summer, which is also the time to harvest edamame. It seems that it is common to eat it chilled in summer. If you put cold zunda bean paste on the mochi, it will be a dish to prevent heat fatigue.
What are the health benefits of Edamame?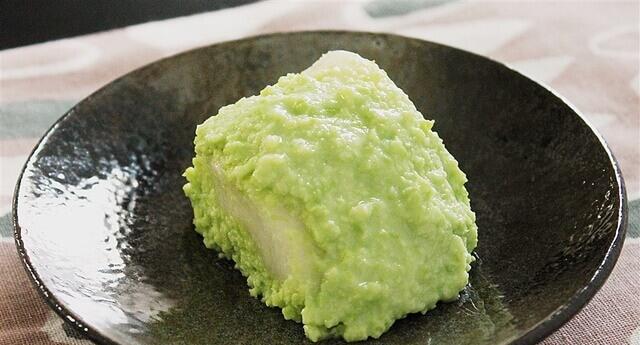 Edamame is soybeans that have not yet ripened yellow. Green soybeans are young soybeans. It contains vitamins A and C that yellow soybeans do not have. Vitamins A and C detoxify active oxygen.
What are the other dishes that use Zunda?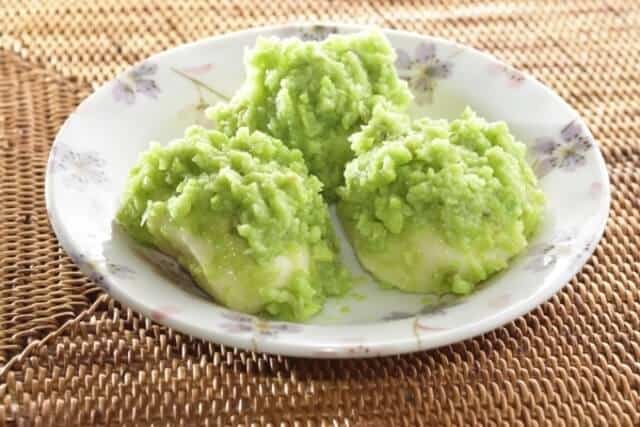 There are other dishes that use Zunda or mashed edamame. They are Zunda roll cake, shake ice, cheesecake, rice crackers, and steamed buns. It usually can be found at various shops.
Recommended Zunda Mochi Restaurants
Gengo Chaya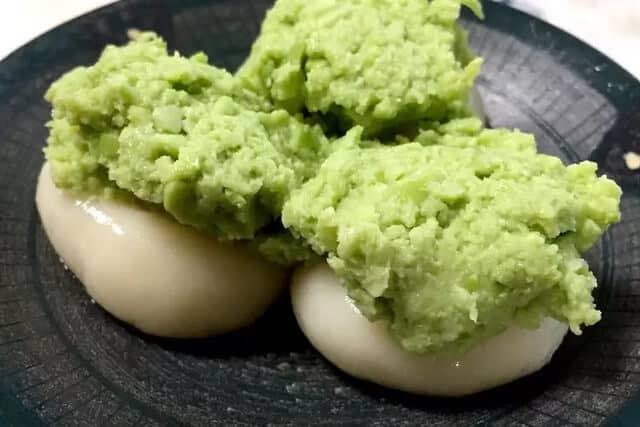 The first famous store of Zunda Mochi in Sendai is Gengo Chaya, founded in the Meiji era. The soft mochi with zunda bean paste, which allows you to enjoy the texture of edamame. The recommended menu has three colors, and you can choose from three types such as zunda, sesame, red bean paste, and natto. The shop is in Nishi Park, which is also a famous place for cherry blossoms. Thus, it is a renowned store that you should visit in the spring.
Zunda Saryo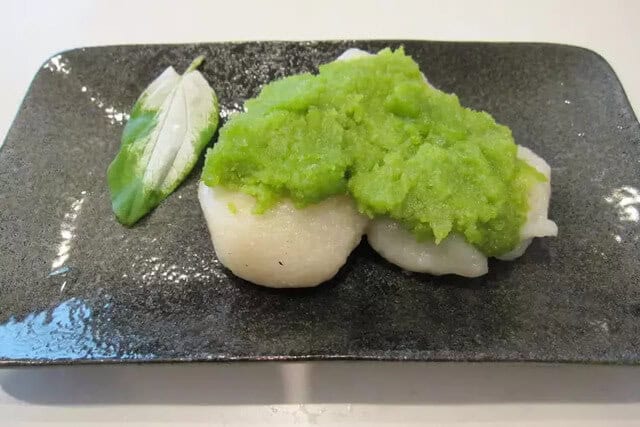 Next is Zunda Saryo, run by the company "Kasho Sanzen," which sells the famous confectionery Hagitsuki in Sendai. The unique zunda bean paste is also sweet, and you can feel the flavor of edamame. You can enjoy coffee and tea with Zunda mochi here when you want to take a break. The shop is just a short distance from the station, so you can easily stop by.
Tamasawa Sohonten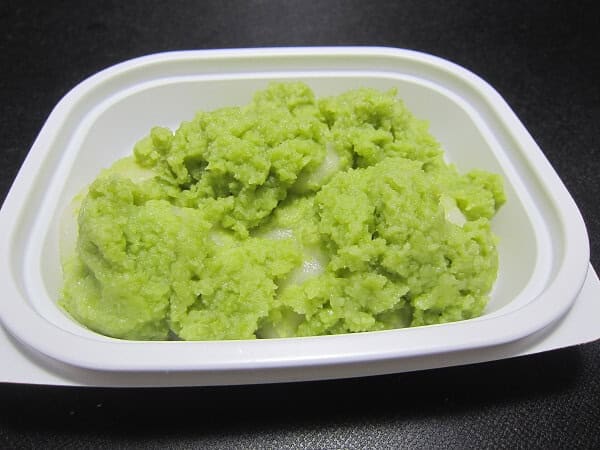 Next, I would like to introduce the Tamasawa Sohonten, a long-established Japanese confectionery store founded in 1950. It is 10 minutes walk from Sendai Station. The shop uses plenty of the finest edamame from Yamagata. The sweetness is modest, and you can enjoy the texture and flavor of Dadacha beans luxuriously. The inside of the store also has a calm space like a cafe.
Hikoichi Sweets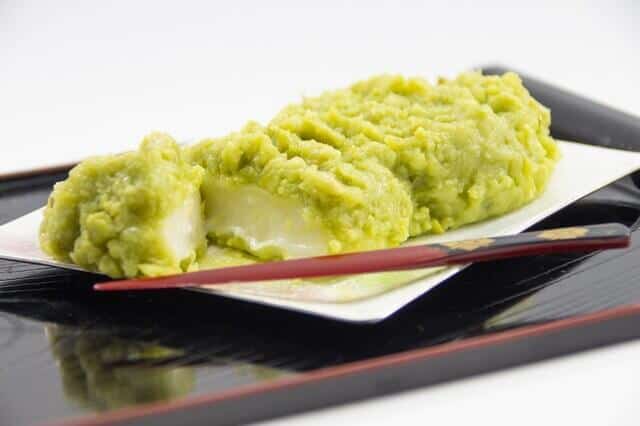 The last one I would like to introduce is Hikoichi Sweets. It is a famous restaurant in Sendai. It has a historic building founded in 1976. And it used to be a restaurant, so it has a Japanese-style and luxurious atmosphere. Zunda mochi, with a lot of volumes, is a trendy and famous restaurant. Furthermore, the shop uses Hikoichi's homemade bean paste, black bean paste, and white bean paste.
Conclusion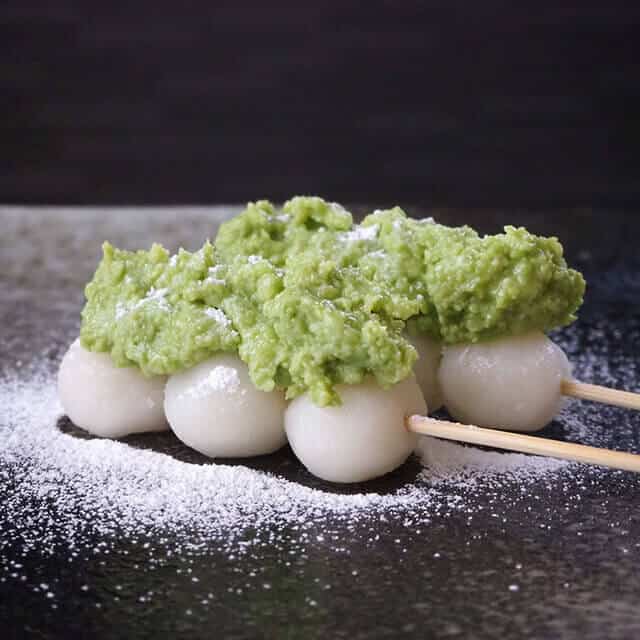 Mochi is a popular Japanese treat. Japan, for generations upon generations, always enjoys having this. It is a chewy rice cake. The texture is unlike anything you would find in western countries. As a food with such profound importance, mochi naturally plays a significant role in Japanese New Year celebrations. Eating mochi on the first day of the year not only provides warmth and nourishment. Locals believed that it is to impart strength, endurance, and good health, to get you through the winter chill and safely through the year ahead. Finally, Zunda mochi is an unsweetened mochi. Some people love its slightly sweet taste, similar to Anko (a paste made from sweetened adzuki beans), and its chunky texture. Others don't like the vivid green color and the unrefined, gloopy look.