Prepare for an extraordinary culinary journey through the captivating region of Iwate, Tohoku, as we delve into the fascinating world of Wanko Soba. Get ready to be amazed by this beloved local specialty, where soba noodles take center stage in a truly unique and interactive dining experience. Picture this: a table filled with small bowls of steaming hot soba noodles, continuously refilled as you devour each one with gusto. The art of Wanko Soba lies not only in its delightful flavors but also in the lively atmosphere it creates, as diners cheerfully compete to see who can consume the most bowls. It's a true celebration of both food and camaraderie. So, if you're seeking an unforgettable culinary adventure that combines tradition, flavor, and friendly competition, don't miss the chance to savor the charm of Wanko Soba in Iwate. Your taste buds are in for an unforgettable treat!
INTRODUCTION TO WANKO SOBA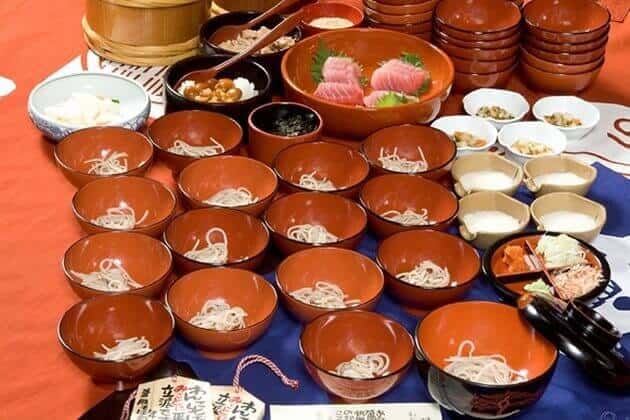 "Wanko soba" is a local dish of Morioka City and Hanamaki City, Iwate Prefecture. It is a Japanese noodle dish where noodles are in a bowl many times in small quantities, as soon as the consumer finishes the bowl. The servings are usually with numerous condiments such as mushrooms, radish, or tuna sashimi, and there is usually a dipping sauce on the side. This traditional dish gives guests the opportunity to eat and savor lots of freshly boiled soba noodles.
Wanko Soba noodles are cut longer and bigger than regular noodles. They divide them easily, making them easier to swallow. In addition, the noodle soup is has a seasoning with a strong flavor. The variations in condiments are green onion, glue, dried bonito flakes, Tororo, tempura, salted squid, tuna, natto, grated radish, grated radish, soba, wasabi, and more.
So, read the entire article if you want to learn more about Wanko Soba!
ETYMOLOGY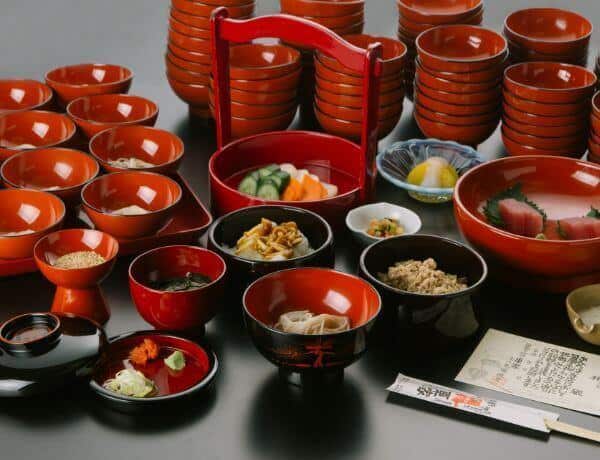 Have you ever wondered what does Wanko mean in the English language? Well, Wanko Soba in Japanese is "わんこそば". The origin of the word Wanko comes from the regional dialect of the Iwate Prefecture from which it comes, meaning "bowl". Specifically, a small, wooden Japanese soup bowl. Soba is one of the famous dishes in Japan. However, it means a thin Japanese noodle made from buckwheat.
WHAT IS THE HISTORY OF WANKO SOBA?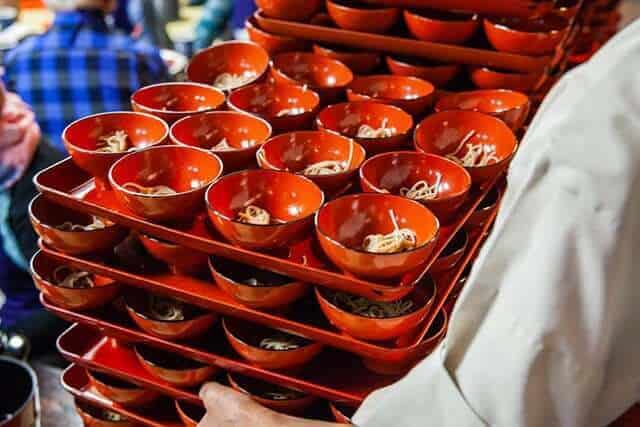 Wanko soba is a specialty of Iwate and originated in Hanamaki. There has a lot of theories about the history of Wanko Soba. This dish has a very old history back from Keicho Era, about 400 years ago. According to Hanamaki Theory, there was a story way back before that there's a lord of the Nanbu clan. His name is Nanbu Toshinao, he had a stopover at Hanamaki Castle. When he was given a small amount of soba in a bowl, he was very pleased with it and replaced it many times. During that time, the word "ko" is added to the end of the word "Wan" due to the dialect of Iwate. Therefore, it became "Wanko soba".
After the Meiji era, soba restaurants in Hanamaki City began to serve ordinary customers. It spreads to ordinary households in the center of Hanamaki City. In addition, during New Year's Eve, there is a thing "New Year's Eve Wanko soba". It means that you can live longer if you eat as many as your age. Nowadays, Wanko soba has become a specialty of Iwate. Additionally, it is a food culture of hospitality.
WHERE DOES MORIOKA & HANAMAKI CITY LOCATED?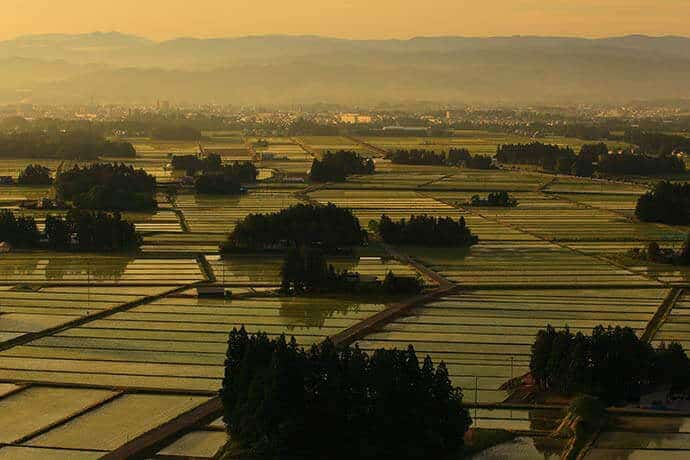 Both are located in Iwate prefecture. Hanamaki is famous for its hot springs. Also, the Hanamaki Onsen area has many options, from grand resorts to rustic outdoor baths. Access the Hanamaki area via Shin-Hanamaki Station. It takes three hours to reach Shin-Hanamaki Station from Tokyo Station on the Tohoku Shinkansen. Enjoy the luxury of soaking in hot springs being with nature at Hanamaki, which is one of the leading hot spring spots in the Tohoku area.
Morioka is the capital city of Iwate Prefecture located in the Tohoku region of northern Japan. It is surrounded by mountains on three sides and blessed with multiple rivers, Morioka is an attractive city and a convenient transportation hub, but lacks a major sightseeing spot. The city is famous for its various styles of noodles, though, and does offer a handful of minor sites of interest. The "Three Great Noodles of Morioka" are Wanko Soba, Reimen, and Jajamen.
WHAT IS OTEBACHI CULTURE?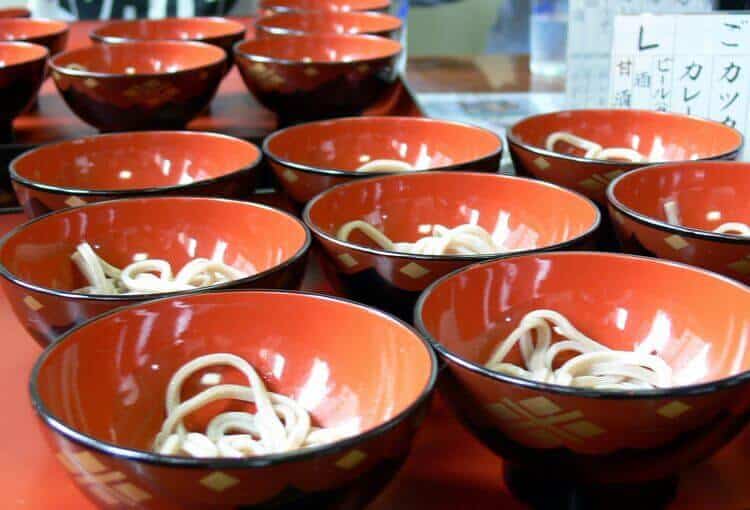 People of Hanamaki and Morioka would show their hospitality to large numbers of guests by giving out a fresh small amount of soba in a small bowl. In addition, there's a practice called "Otebachi". It means that as soon as the guest finishes their bowl, the waiter will replace it in an instant with the next. It is actually means to be a polite expression of gratitude to the guest. The personal server usually tosses fresh soba into the bowl, shouting "OK, done." and then "One more". Wanko soba inspires a competitive spirit to see who can finish the most bowls. The service continues until the customer can cover the bowl with a lid. This method is the root of Wanko Soba.
WHAT ARE THE HEALTH BENEFITS OF WANKO SOBA?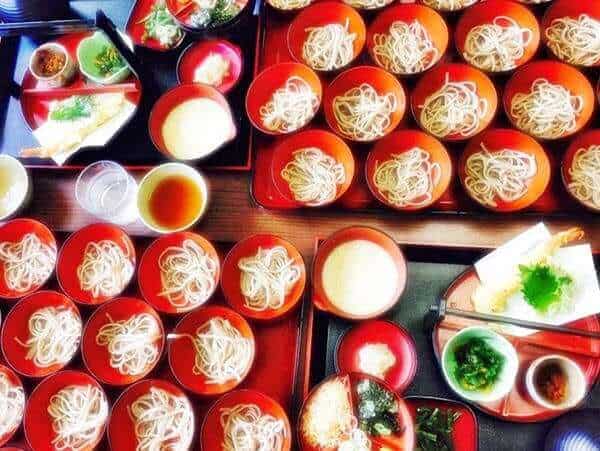 If you're wondering if there are health benefits of eating Wanko Soba, then yes is the answer! It may not only make you feel full but your body will also absorb nutrients from it. Soba is made of buckwheat, therefore it has lots of nutrients and good benefits for the body. An individual serving of soba contains roughly 300-400 calories. In addition, it has lots of vitamins B1 and B2, lutein, dietary fiber, minerals, and protein.
Wanko Soba actually also provides a good amount of protein. Protein is made up of 20 types of amino acids bound together. Along with carbohydrates, it is an essential nutrient for producing energy. Buckwheat contains a lot of vegetable protein, and the amount is comparable to milk. It is water-soluble, easy to digest, and can actually eat without straining the stomach. In addition, buckwheat protein is high quality and is rich in essential amino acids that cannot be made by the body and must be ingested from food. Moreover, buckwheat flour may cause individuals to have an allergic reaction. However, it happens very rarely.
These noodles are also full of vitamins and minerals. Iron, calcium, magnesium, zinc, and potassium. Also, it is especially high in phosphorus which makes up 20% of the daily required intake. Additionally, it can be beneficial to a pregnant woman as it contains vitamin B which helps process food into energy and folic acid which is important in preventing birth defects. A bowl or serving contains a generous amount of carbohydrates which in turn creates a glycemic load that impacts your blood sugar level. So don't feel bad for eating Soba by thinking it's not healthy. It is actually more healthy than udon and rice. However, we should still remind ourselves to eat moderately.
WHAT ARE THE RECOMMENDED RESTAURANTS OF WANKO SOBA?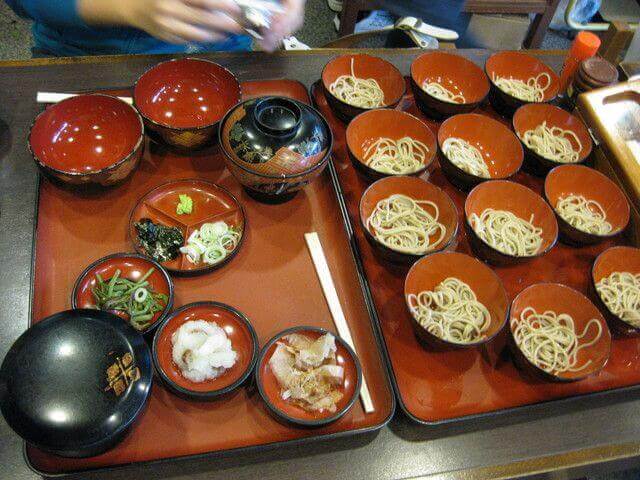 Wanko Soba Kajiya
This restaurant is a long-established store with a history of 114 years since its establishment. Kajiya indeed boasts a long history. They serve Wanko soba in the old-fashioned style, of course with delicious side dishes and dippings.
Yabuya Hanamaki Main Store
A long-established store in Hanamaki that preserves history and tradition since its establishment. It is a shop where you can enjoy the traditional taste that has continued since 1923. The process of ordering Wanko Soba here is, the waiter will follow you with the soba noodles that are full of side dishes, you can just go ahead with chopsticks, saying "one more cup".
Naorian
This restaurant is an old store that was reopened in March 2018 and has been in business for 134 years! The beautiful interior that has been renovated in 2018 is very comfortable. There are plenty of seasonal menus such as Yasai soba and oyster soba, and many repeaters from inside and outside the prefecture are visiting.
Hatsukoma Main Store
Here, if you eat Wanko soba, the waiters will treat you with good hospitality by stacking the bowls in front of you. You can enjoy eating while interacting with the waiter as well. This restaurant has other branches in Hatsumoka, Hinano in Morioka. You can enjoy everything from seafood to mountain food, so don't forget to try this out!
Ekimae Bashokan
This restaurant means Bashokan in front of the station. It is just a 1-minute walk from Hiraizumi station. It is a shop that is easy for people traveling by train to visit. The Wanko soba they offer has Hiraizumi's sashimi-style Wanko soba. The sweet sauce goes well with it, and people can eat it completely.
CONCLUSION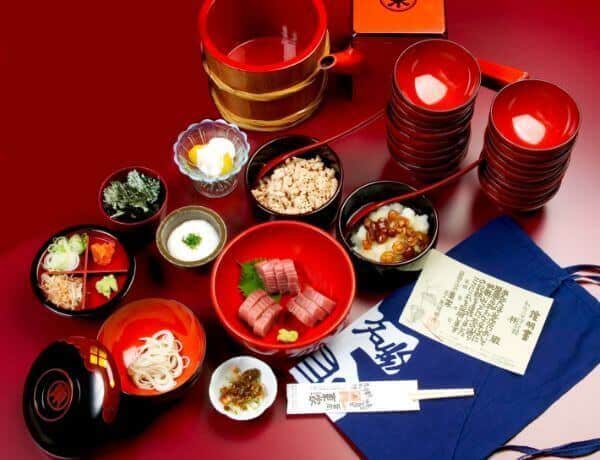 Japan really loves its own noodles! Whether it's ramen or soba, instant or not, you can taste it almost everywhere. From standing stores to fine dining, noodles are almost everywhere. It is a type of dish that you can see everywhere. It has been classic Japanese food for centuries. There are actually lots of types of Soba in Japan. Each prefecture has its own kind and variety of Soba noodles. Such as Izumo soba in Shimane prefecture, Hegi Soba in Niigata prefecture, and Togakushi Soba in Nagano prefecture. In conclusion, Wanko Soba is like a never-ending bowl of soba, it's a small dish of soba that is constantly refilled by the staff standing and waiting on you as you take the noodles. However, Wanko soba is not considered as "gluttony, fast eating, competition". Instead, it is a food of hospitality dish. In addition, Wanko-soba was never intended to be eaten in large volumes or at high speed. It is a regional cuisine symbolizing hospitality, in which the noodles are slowly eaten and savored.