Imagawa Yaki is a famous dessert that looks like a stuffed pancake. Most of the time, they use an iron grill pan to cook this. It is not just available in Japan, but it's also popular in countries like South Korea and Taiwan. Do you like sweet pancakes? If you do, then you're in for a treat!
What is Imagawa Yaki?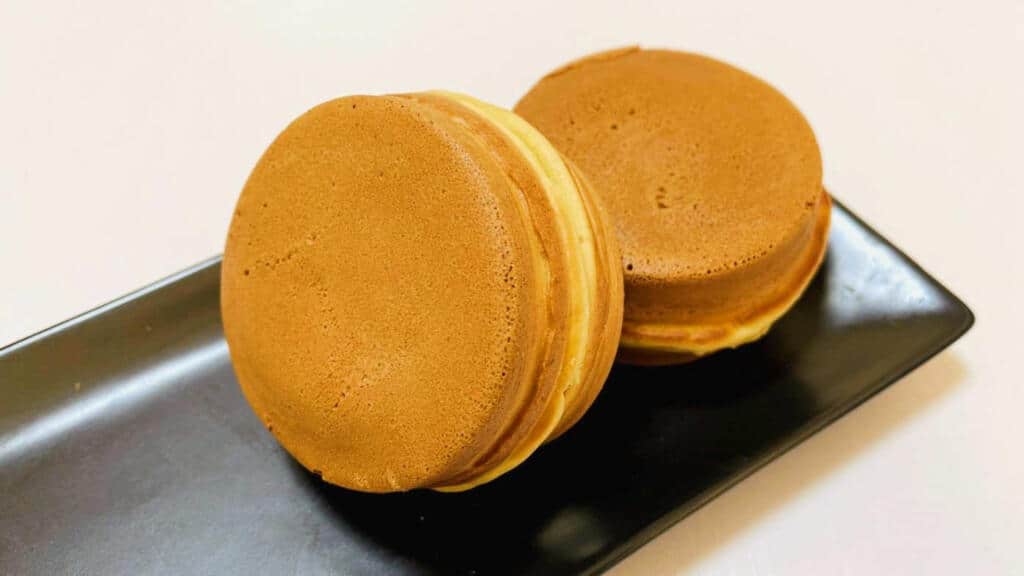 If you have been to a Japanese festival, you may have seen or eaten sweet pancakes. Imagawa Yaki is a popular Japanese dessert that is a standard snack in food stalls.
While pancakes are generally round and flat, Imagawa Yaki is also round but bulky. Also, the main ingredients are just the same. In fact, these ingredients are just wheat flour, eggs, and sugar. On the other hand, both are soft and smooth in texture. As an illustration, it's about 7 cm in diameter and 3 cm in height.
In addition to that, Imagawa Yaki is brown and crispy on the outside. However, the inside is soft and filled with red bean paste or "anko". As a matter of fact, it's sweet and fluffy!
What is the origin of Imagawa Yaki?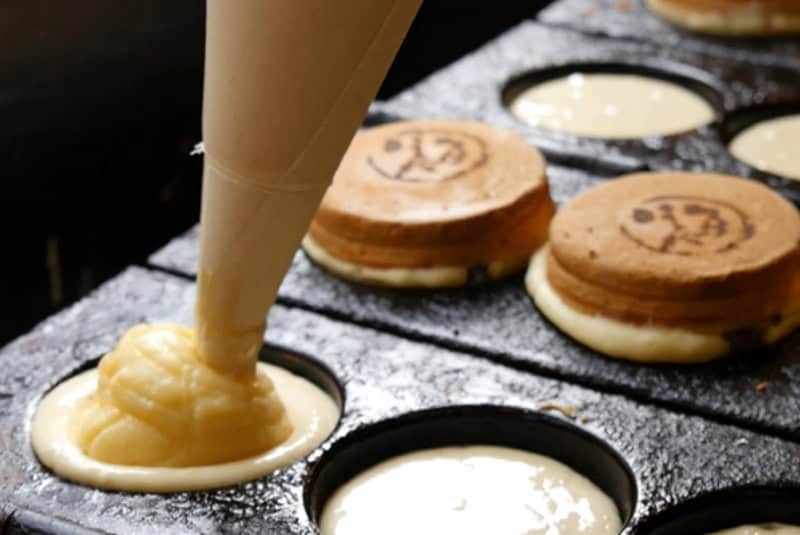 Many people believe that the Imagawa Yaki beginning dates back to sometime in between Anei and Edo eras. For instance, there was a store that sells sweets near Imagawabashi in Kanda. They said that this store bakes these sweets on the days, so people can enjoy it fresh. Eventually, it became popular after the battle of Okehazama.
However, many believe that the size of Imagawa Yaki was actually bigger before. In fact, they said that it's about the size of a large oval ware. The shape was also more of an oval than a disk. Some areas continued this size and shape, while most have changed it to its present appearance.
During the Meiji era, this dessert became a famous snack for the common people. In addition to that, some stores started selling frozen Imagawa Yaki too. Not long after, it also became available in other countries such as Taiwan and South Korea. Of course, it also expanded to many parts of the world as it becomes even more popular.
Why does Imagawa Yaki has a lot of names?
If you're a fan of Japanese cuisine, you may have noticed also that it's quite similar to other pancake desserts. In reality, it has different names depending on the region. Even so, Imagawa Yaki is the most famous and common name of this "wagashi" or Japanese confection.
Obanyaki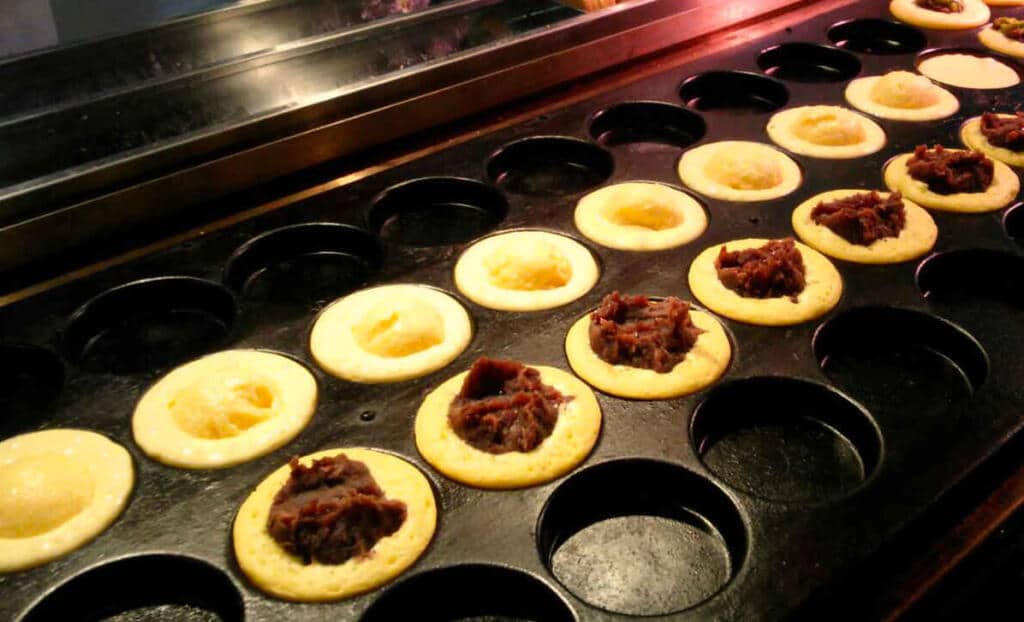 Obanyaki may be the most common alternate name of Imagawayaki. In fact, people from Kansai region are the ones who use this name regularly.
Gozasoro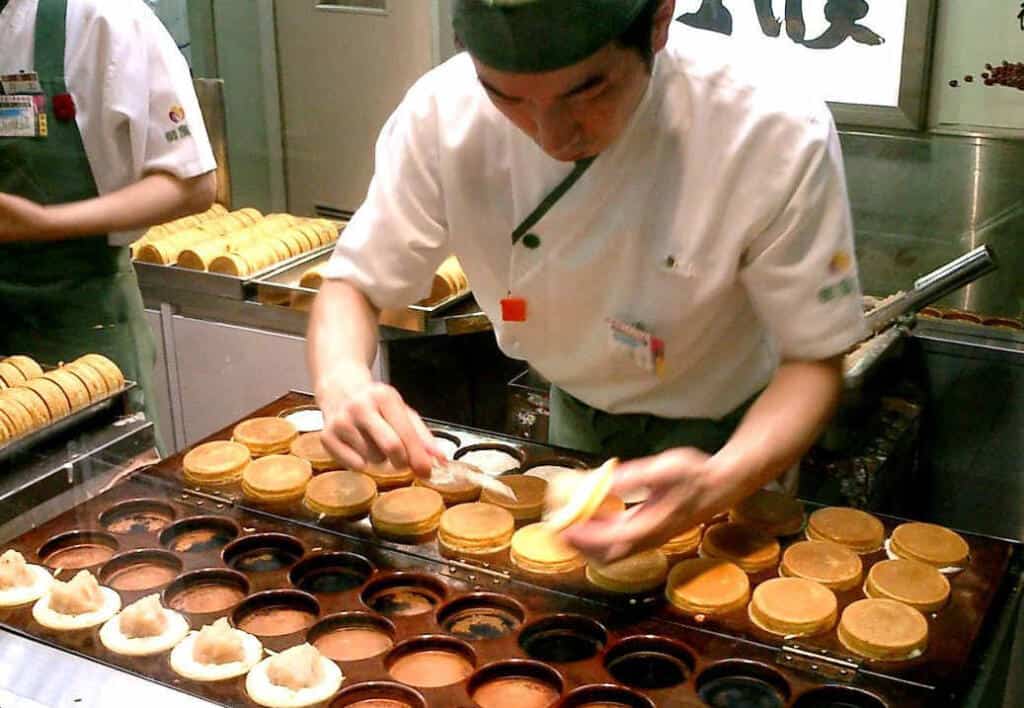 Some people believe that the name came from the company "Gozasoro Co., Ltd." in Himeji City. Gozasoro is the name of this dessert in Hyogo Prefecture.
Taiyaki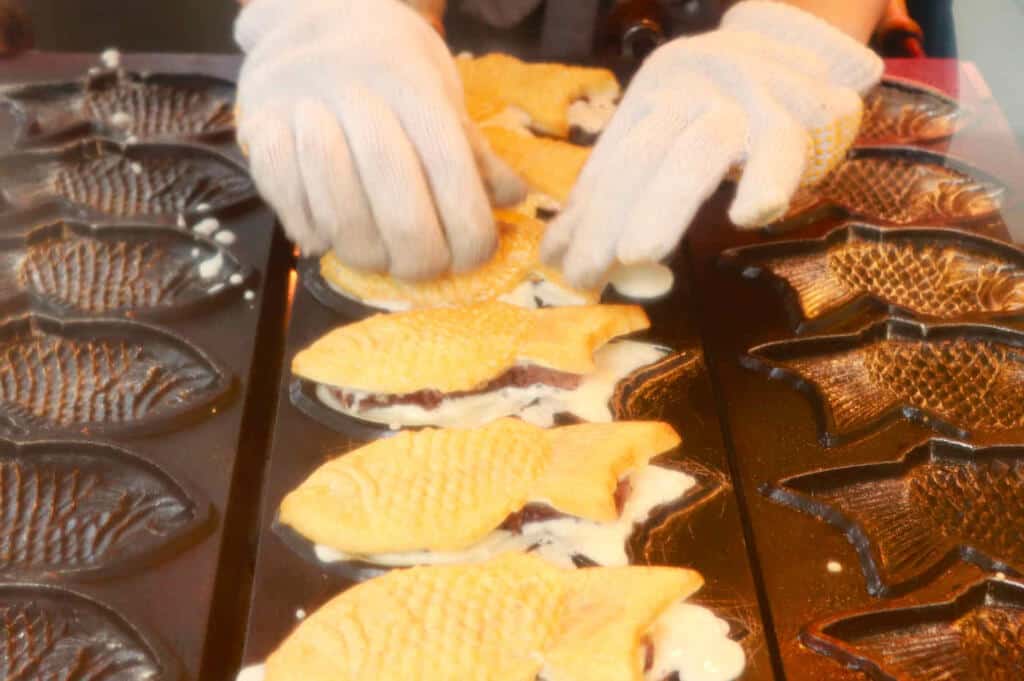 "Tai" means red sea bream fish which is the shape of Taiyaki. While "Yaki" means baked. Taiyaki is the fish-shaped version of Imagawayaki that is famous in Tokyo.
Some names from other regions are:
Kaitenyaki (Kyushu region)
Oyaki (Hokkaido)
Zuborayaki (Wakayama)
London Yaki (Kyoto)
There are also names from other regions and countries. For example, Imagawayaki is "wheel cake" in Taiwan and "hotteok" in Korea. In addition to that, stuffed pancakes from other countries have different flavors of filling. Chocolate, matcha, and taro are some of them.
Imagawayaki Recipe
Not only that making Imagawa Yaki is easy, but the ingredients may also be readily available in your pantry. Let's talk about the ingredients, to begin with.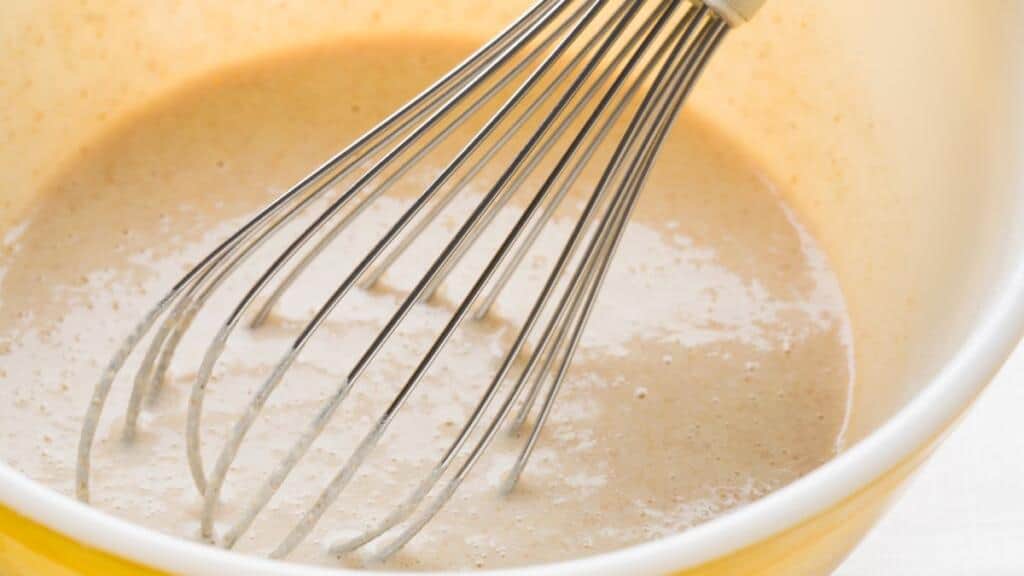 Ingredients
| | |
| --- | --- |
| Good for 6 pieces | |
| red bean paste (anko) | appropriate amount |
| egg | 1 pc. (medium) |
| cake flour | 100 g |
| baking powder | 1 tsp. |
| butter | 10 g |
| water | appropriate amount |
| sugar | 20 g |
| honey | 2 tbsp. |
TIPS: Flatten the red bean paste a little to make it easier to fill in the dough. You can also use other fillings such as chocolate, matcha cream, and white bean paste (shiro-an).
How to make Imagawa Yaki?
If you don't have a cast-iron pan with mold, you can make your DIY mold and use a non-stick pan. However, it's still better to use a cast-iron grill pan. Learn how to cook Imagawayaki in just a few steps.
Of course, if you don't have a cast-iron pan, making a mold is the first thing to do. Cut a thick piece of paper into 3cm wide and 20cm long pieces. Then, staple both ends and wrap with aluminum foil.
Meanwhile, combine the cake flour, baking powder, and sugar in a bowl. In a separate bowl, crack the egg before tossing it in the flour bowl. Then, add water and mix well. It should have the consistency of pancake dough.
As soon as it's free of lumps, mix honey and melted butter with the batter. While doing this, heat the pan in low fire.
Then, place the molds in the non-stick pan. Pour the dough inside the molds and let it cook for about 6 minutes.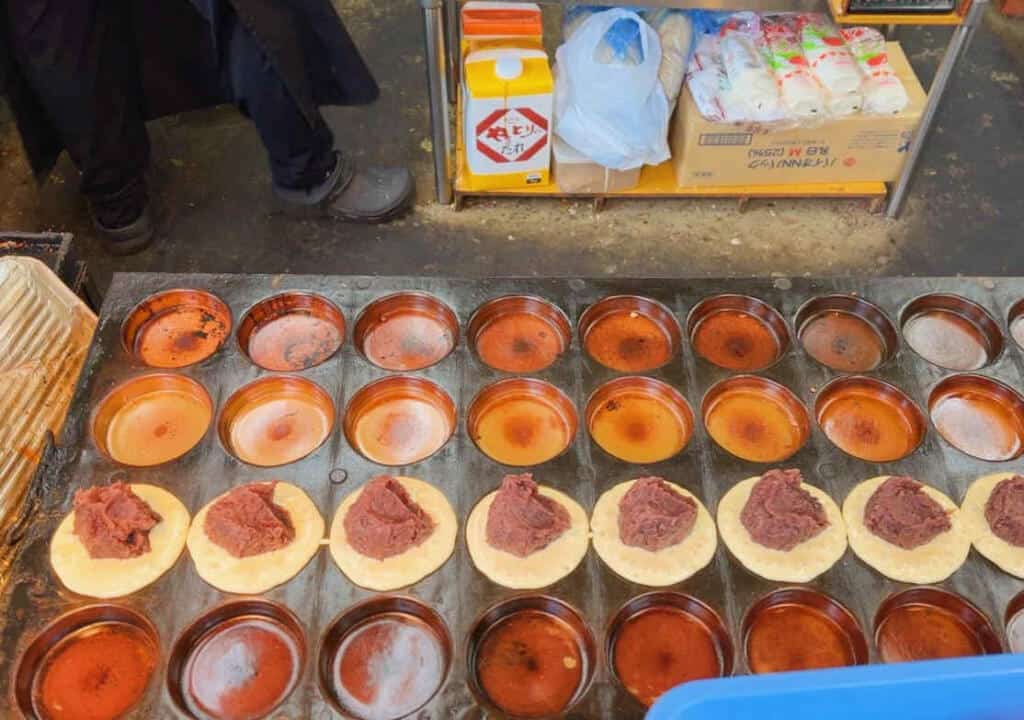 When the dough looks halfway done, add the red bean paste. Pour the batter on top until the red bean filling is covered.
When the bottom of the pancake is already cooked, turn it upside down. Cook the other side for another 5-8 minutes. Lastly, remove from the heat and serve.
Is Imagawa Yaki healthy?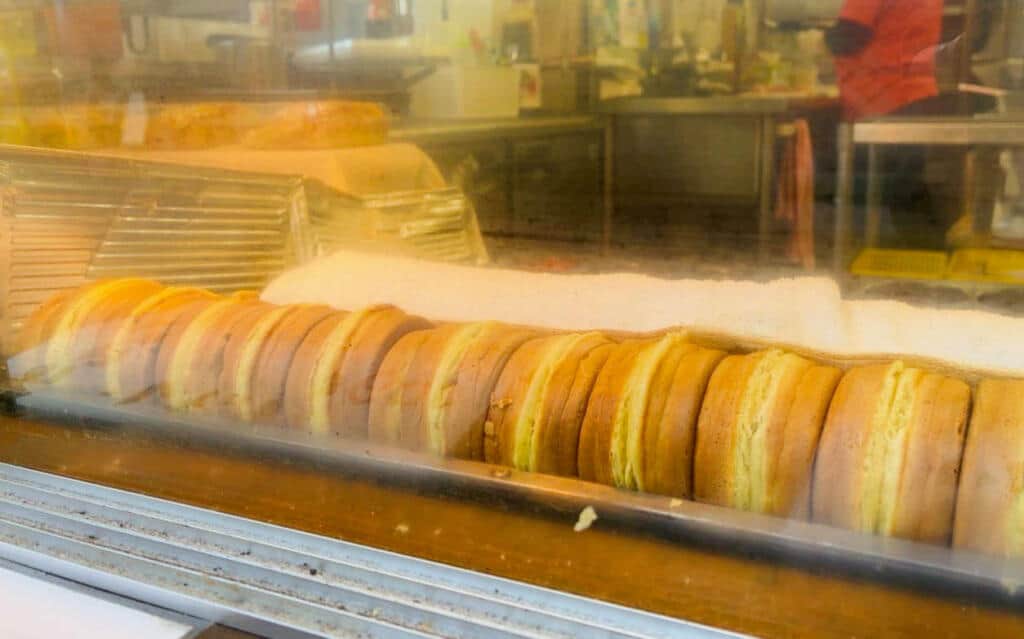 Generally, a piece of Imagawa Yaki with red bean paste filling has about 200 kcal. On the other hand, its carbohydrates content is about 42.1 grams. Health providers may not advise high consumption of Imagawa Yaki due to its sugar content. Of course, rewarding yourself with this sweet treat is fine. Just don't forget that moderation is the key to enjoying food.
Where to buy Imagawayaki?
Since Imagawa Yaki is popular nationwide, many stores started selling them. In fact, just in Tokyo alone, there are hundreds of shops selling it. Not only that, but it's also a regular offering during festivals. We listed some of the famous stores that offer Imagawa Yaki.
Azukiya Ando (あずきや 安堂)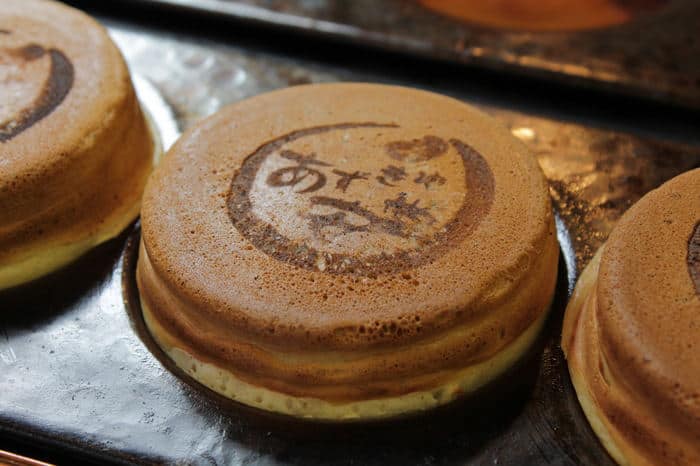 Just two minutes away from Chofu Station, Azukiya Ando is home to sweet and soft Imagawa Yaki. The shop sells four different types of fillings. These are anko (red bean paste), uguisu-an (sweet green bean paste) custard cream, shiro-an (white bean paste). Aside from these flavors, they also have limited-time offers such as pumpkin paste and matcha cream fillings.
Bashoan (芭蕉庵 京王新宿店)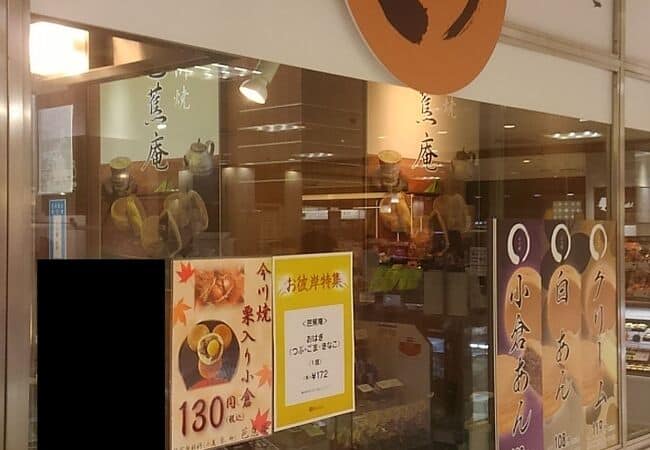 Bashoan is a Japanese confectionery shop located in the busy area of Shinjuku. They are famous for their moist and firm Imagawa Yaki. Their sweet green bean paste and white bean paste fillings are also a must-try. It has the right amount of sweetness which balances the creaminess of Imagawayaki. It's best to come early as there may be a long line when you arrive.
Aoyama Tajimaya (青山 但馬屋)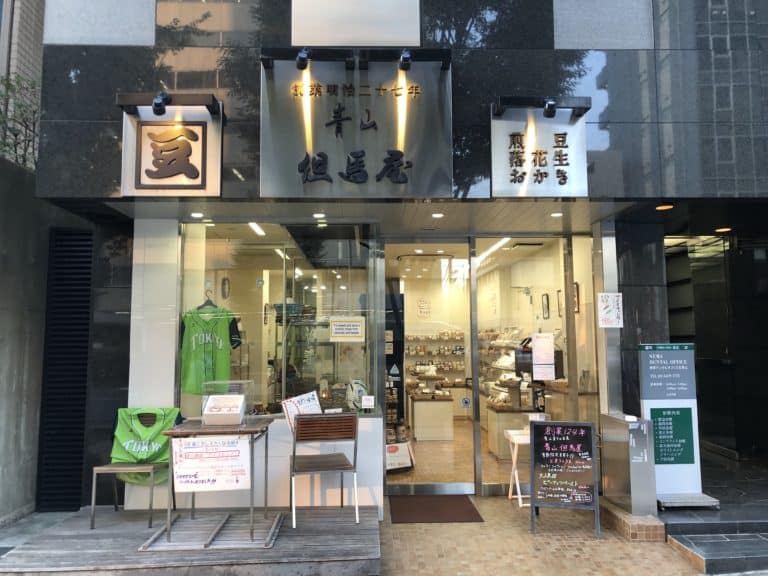 When going to Aoyama Tajimaya, take the Ginza Line and take the exit 4B of Gaienmmae Station. Walk for about a minute or two and you should see a building that houses a long-established Japanese dessert shop.
Aoyama Tajimaya started selling during Meiji era, but it's still as blockbuster as ever. The store owner also recommends eating the Imagawa Yaki while it's hot. They offer three filling flavors which are peanut paste, white bean paste, and of course, the traditional red bean paste.
However, it's important to note that the store is closed from July to September.
Takeaway
Although Imagawa Yaki has many other names, there's no doubt that it's delicious and a must-try. The soft inside but crispy outside pancake is so fulfilling. In addition to that, the sweetness of the filling makes it one of the favorite wagashi in Japan.
Are you excited to try Imagawa Yaki? Check other irresistible Japanese desserts too. Don't forget to like us on Facebook to stay updated with our latest food recommendations!