Introduction to Senmaizuke
Did you know that pickles are famous in Kyoto? They use fresh vegetables from the area, and the flavour is subtle. If you go around Kyoto's market streets, you'll notice a lot of businesses selling only pickles. There are so many different kinds of pickles to choose from, and you can usually sample them before deciding what to buy, or even if you don't plan to buy.  So, now, this article will let you learn one of Kyoto's specialties- Senmaizuke.
Etymology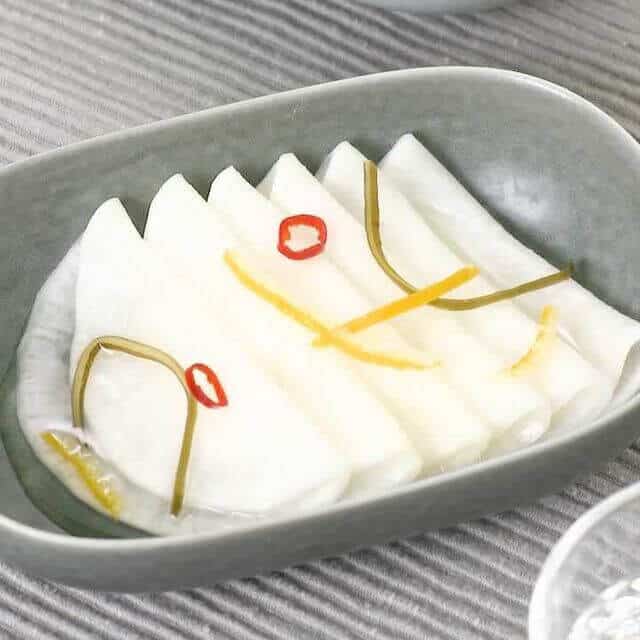 Senmaizuke (千枚漬け) is a Kyoto-style tsukemono and has a meaning behind its name. The Senmai (千枚) means 'a thousand slices', and Kuze (漬け) means pickle. Mostly some called it 'Tokyo turnips'. These pickles served as an accompaniment to any main meal. 
What is Senmaizuke?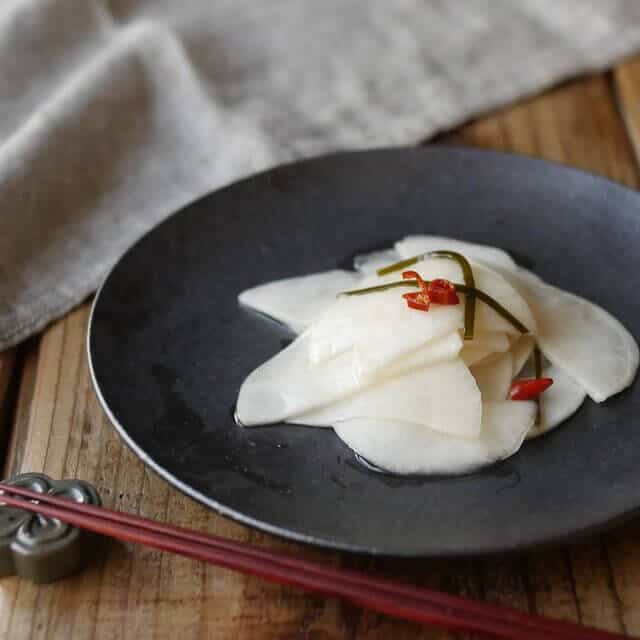 Senmaizuke (千枚漬け) or pickled turnip is a traditional Japanese food from Kyoto. This is another type of Kyoto styl tsukemono in which locals marinated the thinly sliced turnip with konbu and chili in sweet vinegar. It is a crunchy turnip with a sweet and tangy flavor that mixes well with rice and drinks as a snack. Senmaizuke uses Shogoin turnip, a Kyoto vegetable. If you can't get a Shogoin turnip, you can use an ordinary turnip. There are some things you need to be careful about when you buy Shogoin. There is a Kyoto vegetable called Shogoin Daikon or radish, which is very similar to Shogoin turnip. These two are still different from each other. Shogoin turnips are used for senmaizuke. Either of them tastes good, but the delicate, soft, and smooth texture of Senmaizuke can only be with turnip. If you make it out of radish, it's crispy.
History of Senmaizuke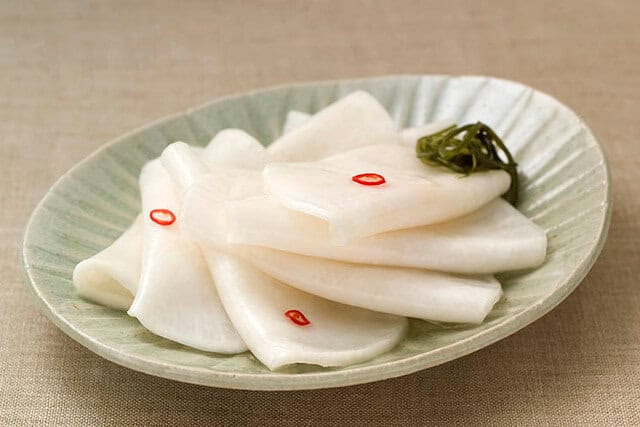 "Senmaizuke" is a pickle made by salting sliced ​​Shogoin Kabu. It is one of the "three major pickles in Kyoto" along with "suguki pickles" and "shibazuke". Unlike traditional pickles, they are not intended for long-term storage and are delicately pickled. Tosaburo Ofuji, a chef of the Imperial Palace during the Edo period invented this. Later, Tosaburo Ofuji turned into a pickle dealer and sold "Senmaizuke". It quickly became popular, and at the national exposition held in Kyoto in 1890, selected as a national specialty. The turnip used is the traditional Kyoto vegetable "Shogoin Kabu". Additionally, this turnip originated from the fact that the seeds of Omi turnip, in Otsu City, Shiga Prefecture during the Kyoho period. And they were brought back by a farmer at Shogoin in Sakyo Ward and started to cultivate it.
Senmaizuke Recipe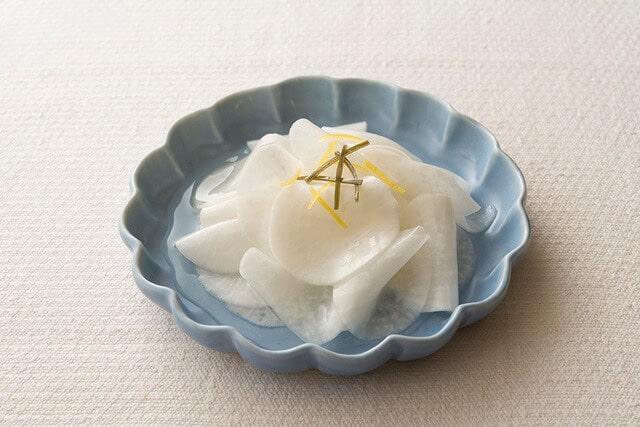 Senmaizuke Ingredients
| | |
| --- | --- |
| The Senmaizuke Ingredients for 4 person | |
| Shogoin Kabu | 1000g |
| Salt | 17.5g |
| Vinegar | 125g |
| Sugar | 60g |
| Mirin | 75g |
| Kelp | 5g |
| Red pepper | 8g |
How to make Senmaizuke?
Preparing the turnip
Slice the Shogoin Kabu or Turnip. Then, sprinkle salt on the turnip, weigh, and soak for 24 hours. It's important to withdraw moisture from the turnip before pickling it. The salting process called is Tsukemono–Shiozuke (塩漬け) in Japanese.
Putting condiments in a pan

Secondly, put vinegar, sugar, and mirin in a pan and warm to the extent that the sugar dissolves.
Slicing the pickles and other ingredients
Next, is put vinyl for pickles in a tub, stack kelp or red pepper, and sliced ​​it alternately.
Soaking the pickled turnip and serving it
Lastly, put the cooled pickles inside a plastic bag, tie the mouth of the plastic bag, put a weight on it, and soak it overnight. Remove the weight and soak for 2 days.
How to eat Senmaizuke?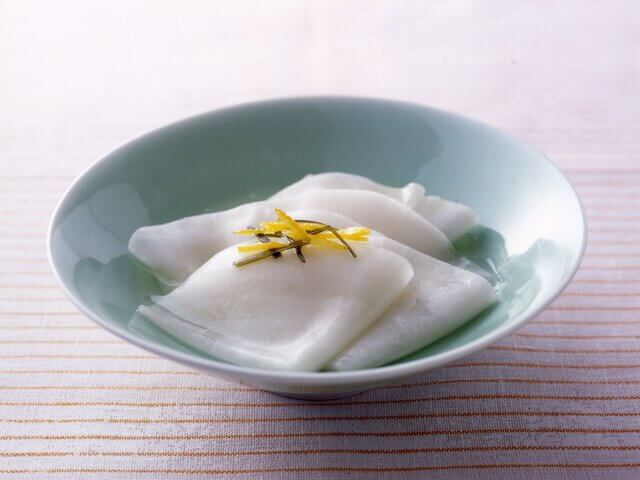 Senmaizuke is cut into 4 or 8 pieces and eaten. You can also chop the kelp into it and sprinkle some soy sauce and shichimi on it to make it delicious. The storage period is as short as 3 to 10 days. A little after opening the seal, it becomes slimy and sticky. This is not a problem because it is soak in kelp. Occasionally, some people mistakenly think that it is rotten from the slimy senmaizuke.
Are Japanese pickles good for you?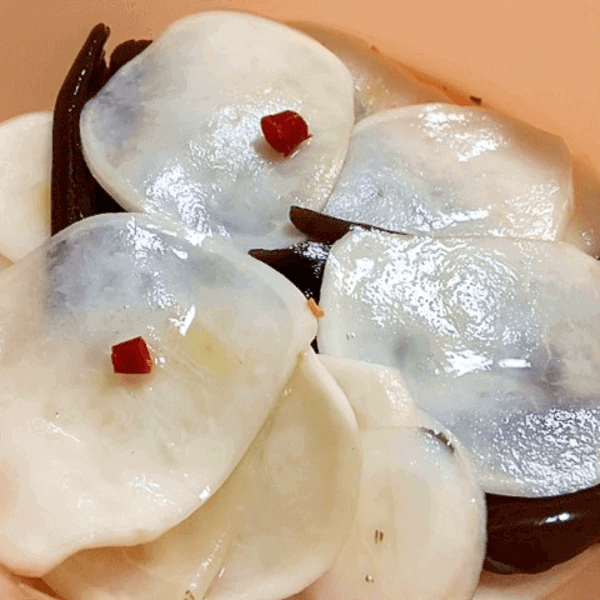 Along with rice and miso soup, pickles frequently accompany meals in Japan. They provide a variety of colors, flavors, and textures to balance the main dish, and they're also known to provide numerous health benefits such as vitamins, fiber, and probiotic cultures that promote digestive health.
What do Japanese pickles taste like?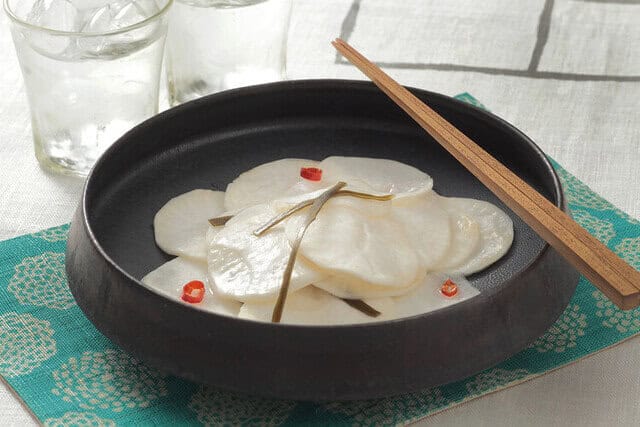 Although it has a slimy texture, it is crunchy with a puckeringly sour & sweet-tart flavor. They are usually serve alongside rice and miso soup.
What season can you harvest Shogoin Kabu or Turnip?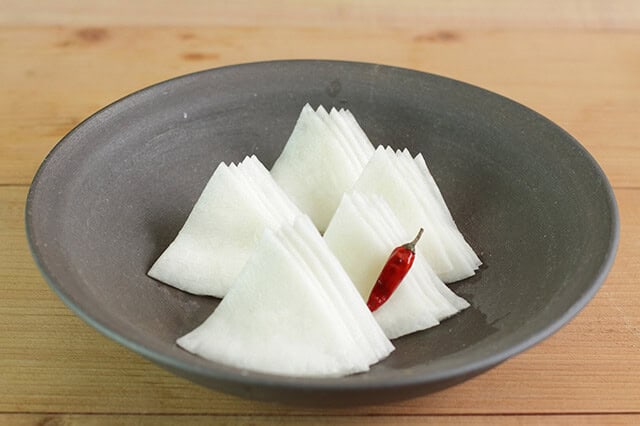 The Shogoin turnips are sold from November to February, so that period is the season for senmaizuke.
Recommended stores that sell Senmaizuke
Kato Jun Tsukemono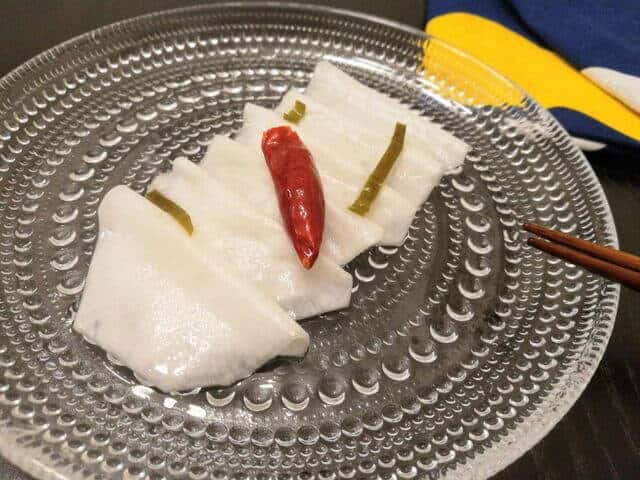 Kato Jun Tsukemono is one of the favorite tsukemono or pickle shops. Their tsukemono and senmaizuke here are delicious and are full of kelp flavor. It is an exquisite dish where you can enjoy the sticky kelp. The Shogoin turnip is also thick and crispy. Additionally, you can feel the freshness like eating fresh vegetables.
Murakamijuhonten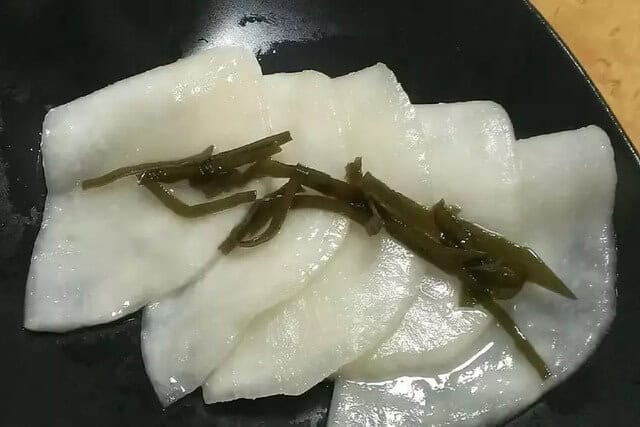 Senmaizuke from Murakamijuhonten is also delicious with kelp. The amount of kelp the shop serves is amazing. You can enjoy the stickiness of kelp more than that of Kato Jun Tsukemono. The Murakamijuhonten is located right next to the intersection in Shijo Kawaramachi. Therefore, as a souvenir, Murakamijuhonten is easier and more convenient to buy when you want to eat senmaizuke.
Noro Main Store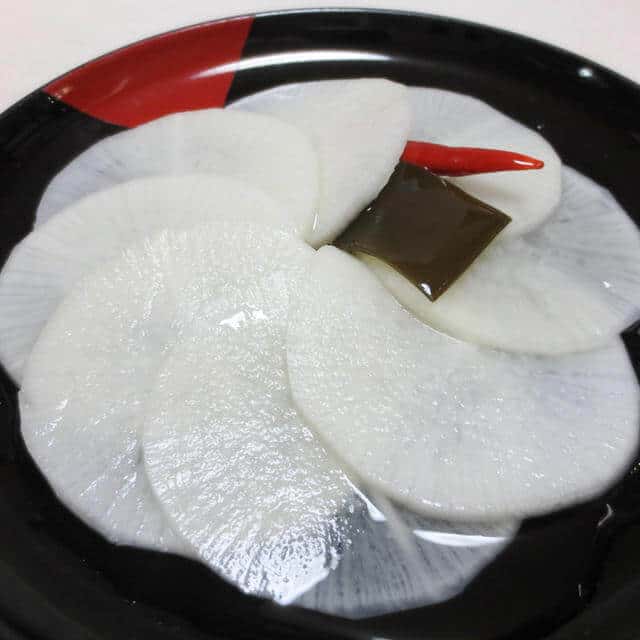 Demachi's blessing of nature pickled menu using fresh vegetables. Senmaizuke is also thick and crispy. The Noro main store's Senmaizuke also contains kelp. It is a refreshing type with almost no sticky feeling. Customers like the ease of eating senmaizuke which is not sweet and sour.
Semmaizuke Honke Ofuji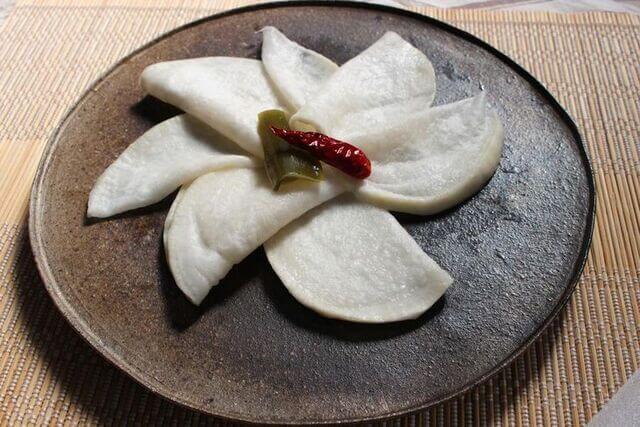 This store is a long-established store that originated to produce the original taste of senmaizuke, a Kyoto-style pickle. Since its founding in the first year of Keio, Kyoto Machiya has been manufacturing and selling traditional handmade pickles.
Conclusion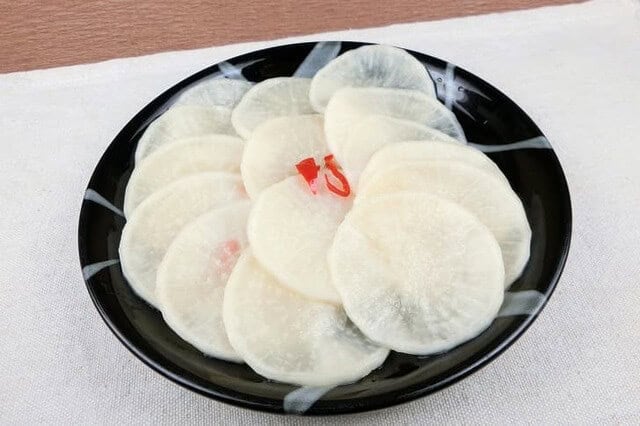 Along with rice and miso soup, pickles frequently accompany meals in Japan. They provide a variety of colors, flavors, and textures to balance the main dish. The method of pickling is to prevent bad bacteria from growing in the food. When you use vinegar to pickle, the high acidity of the vinegar prevents most bacteria from thriving, thus preserving the food as long as it is submerged in the vinegar solution. And Kyoto specializes here and did their innovation with regards to their food. They also are known for Saba Sushi, Obanzai, and Youkan.