Introduction to Tadukuri
It's the holiday season now and we are now approaching the end of the year and welcoming another year. Everyone is expecting a lot of positivity in the new year to come. Speaking of that, did you know that the Japanese have a traditional New Year's food called, "Osechi Ryori"? So this article will tackle one of those Japanese New Year foods, the Tadukuri or Tazukuri, that you will never be able to miss at the dinner table in Japan.
Etymology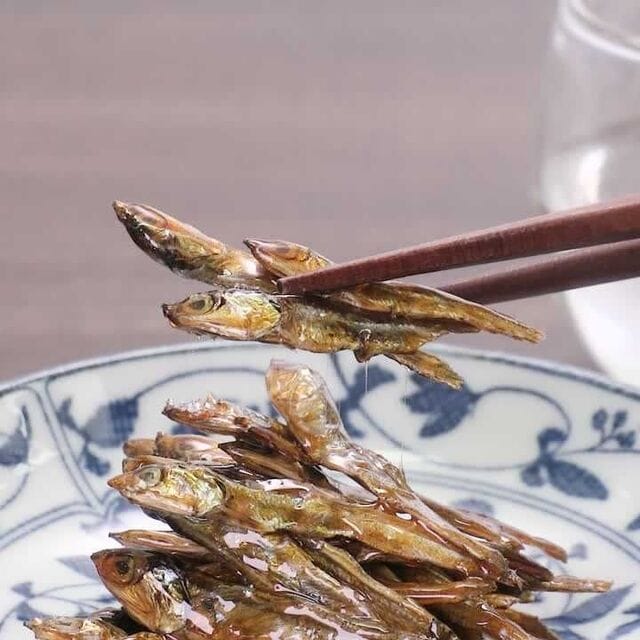 The name "Tadukuri  (田作り)" started when sardines and rice were a good harvest and the leftovers were buried in the rice fields and processed. Sardines were used as high-quality fertilizer in the fields, so they were eaten in hopes of a good harvest. The word "Gomame" originated from the word "Komamure," but the words "50,000 rice " and "goshin rice" were used as a celebration food. Locals often called it "Tadukuri" nationwide, but it turned out that the majority of Japanese people call it "Gomame" only in the Kansai area.
What is Tadukuri?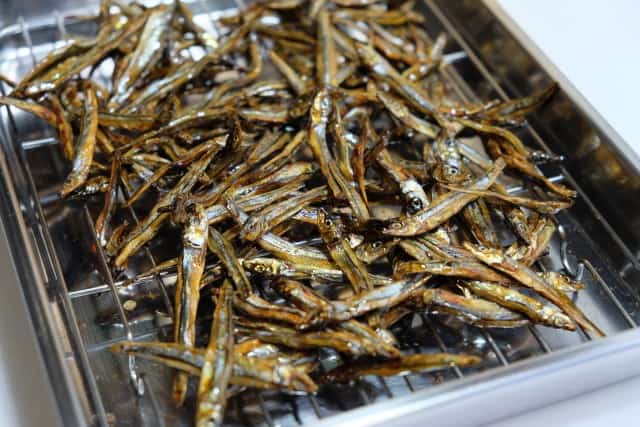 Dried tiny sardines (Gomame) boiled in sugar and soy sauce to make Tadukuri. Tadukuri is a candied sardine that is a part of Osechi Ryori, Japan's traditional New Year's feast. There are many other types of foods during Osechi Ryori, but Tadukuri, along with Kuromame (sweet black beans) and Kazunoko, is one of the three main celebration dishes (herring roe). Tadukuri, like many other Osechi Ryori, is sweet and salty, so it may linger for at least the first three days of the new year. The sauce is incredibly sticky and syrupy, almost candy-like, and produced from sugar and soy sauce. It should be loose and fluid when cooking. Cook until it reaches a thick consistency. When the sauce cools, it gets sticky, and if the sauce is too thick, it may turn into one large fish ball.
History of Tadukuri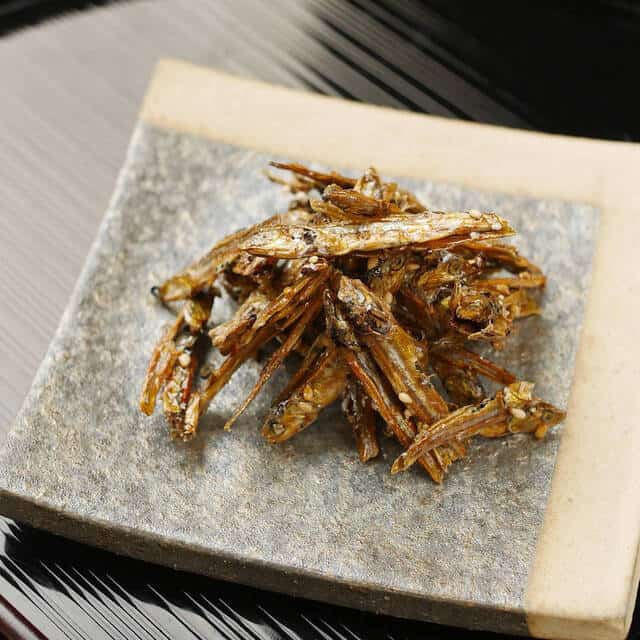 Japanese make Tadukuri by roasting juvenile anchovy, cooling it, and mixing it with soy sauce, mirin, and sugar. In the olden days, locals used sardines as fertilizer in the fields. Fertilizer for sardines was the most expensive fertilizer used in rice fields, but the rice fields using this fertilizer often had a good harvest. Kanro-ni of sardines was called Tadukuri because the fertilizer that called for a good harvest was "Iwashi", and it became possible to eat it in prayer for a good harvest, and it became one of the New Year dishes. The correct notation for "Gomame", which is another name for Tazukuri, is "Komame", and the etymology is "Komamure", which represents a small group. It was combined with "beans", which means that the body is strong, and the prefix "go" was added to make a voiced sound.
Tadukuri Recipe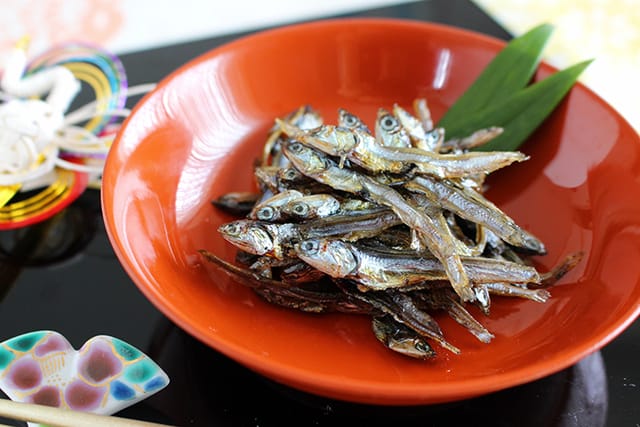 Tadukuri Ingredients
| | |
| --- | --- |
| The Tadukuri Ingredients for 1 person | |
| Tadukuri (small) | 40g |
| Sugar | 19g |
| Soy sauce | 17g |
| Mirin | 17g |
| White sesame seeds | 5g |
How to make Tadukuri?
Preparing the microwave
Spread a paper towel (nonwoven fabric type) on bakeware and spread the tadukuri in a donut shape. Using a microwave saves you the trouble of frying in a frying pan.
Putting the base ingredients in microwave
Put in the microwave (600W) for 1 minute and 30 seconds without wrapping.
Letting it cool after
Remove from the microwave and mix immediately. Let it cool for a while and make it ready to break.
Putting condiments and putting in microwave again
Put sugar, soy sauce, and mirin in a large heat-resistant bowl and put in a microwave oven (600W) for 1 minute and 30 seconds until it becomes a little thick.
Adding sesame sauce
When the sauce reaches the bottom or wall of the bowl, add sesame sauce and entangle it with the sauce. Mix quickly and gently. Mix well until the sauce is evenly mix.
Spread it out
If you use an oven sheet at this time, you don't have to use a stick. Make sure that the tadukuri do not overlap.
Finished and served it
Sprinkle white sesame seeds while warm. Can be stored in a cool and dark place for about 2 weeks.
What are the meanings of tadukuri?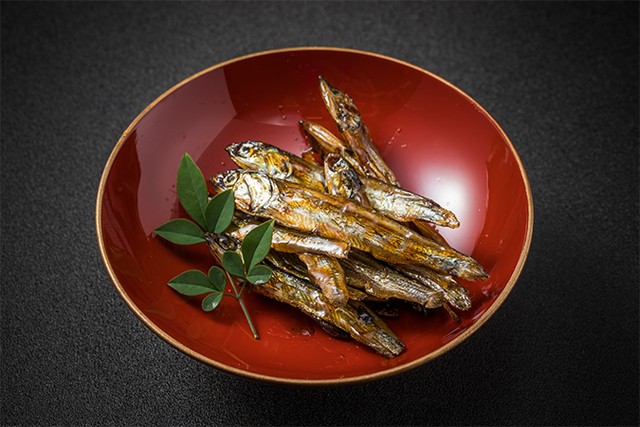 Health
The word "mame" originally means "cheer up," "to be in good health," or "to be in good health," indicating "healthy health." The word "gomame" is also a polite prefix to the word "fidelity" for health. It contains the desire to live a healthy life this year.
Descendants Prosperity
Japanese believed that they used many young anchovies for tadukuri to represent many children are celebrating the prosperity of their descendants.
Good Harvest
Locals served Tadukuri (Gomame) in New Year's dishes as a rich and auspicious dish that brings good harvests and good harvests.
What are the tadukuri health benefits?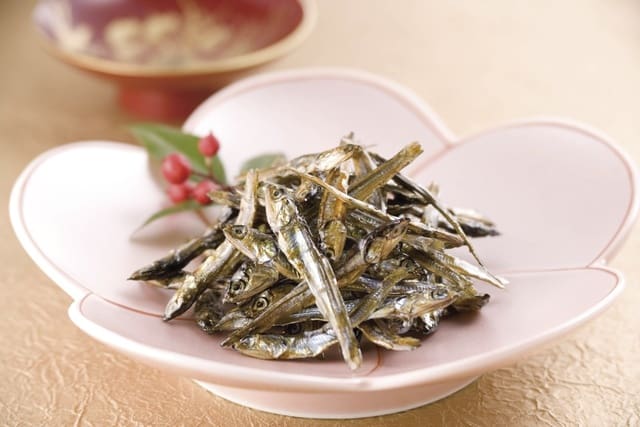 The young anchovy used for rice cultivation contains a large amount of DHA, which reduces calcium and protein, triglycerides and cholesterol, and prevents arteriosclerosis, making it a highly nutritious dish.
What is Tadukuri included for?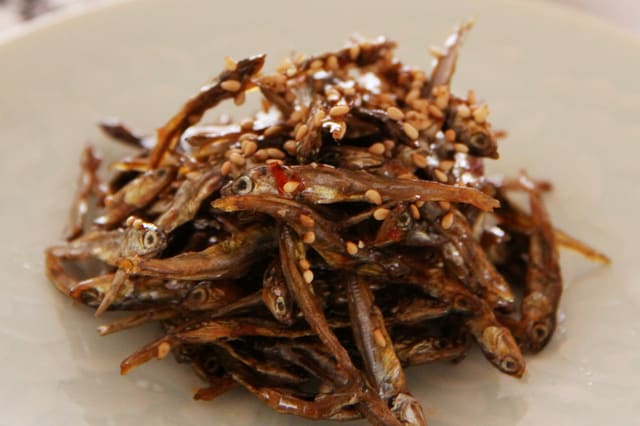 Tadukuri is one of the three types of osechi dishes and locals place it in a jubako box. The three kinds of appetizers are dishes that are unattractive unless they are part of their New Year's celebration food. Although the contents are slightly different depending on the region such as Kanto and Kansai, Tadukuri is in the three kinds of eastern and western celebrations. Tadukuri is an indispensable item for the celebration of the New Year.
Recommended Tadukuri Restaurants
One thing you should know about tadakuri during New Year's Day, Japanese can buy it in the supermarket.
Tsukiji Store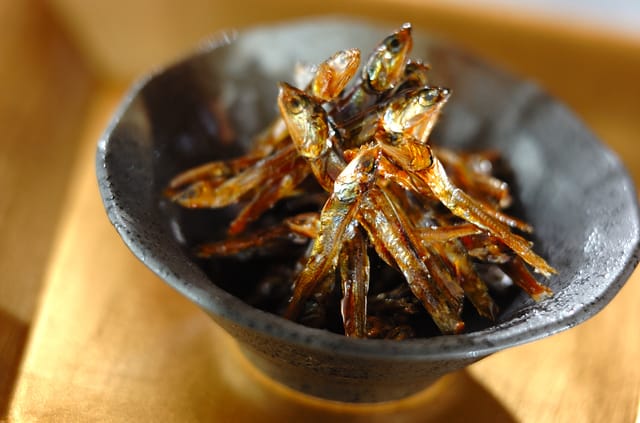 The owner of the store is inspired to sell only delicious foods in Tsukiji. He said that they will send foods that satisfy professional customers who are strict about quality and at the same wholesale price as at the store. The store is nearby at Namiyoke Shrine.
Seizaemon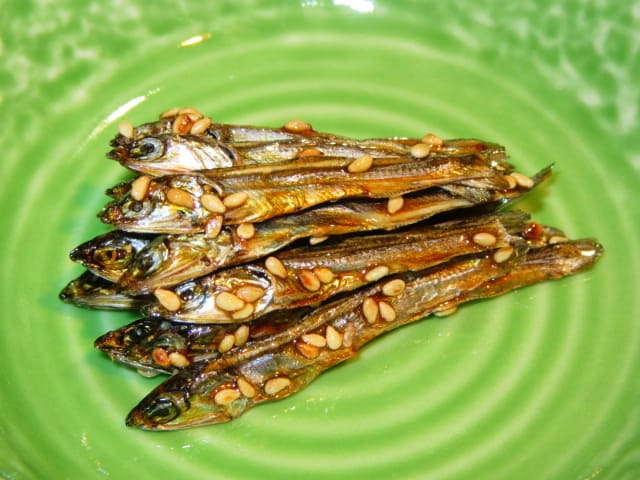 Tadukuri of Seizaemon. Although it is a limited edition product at the end of the year, the shop is striving to be of the finest quality. First of all, the material. Tadukuri is famous for its high quality from Miyazu, Kyoto, but among them, Mr. Nagaoka, a wholesaler, and Mr. Shimasho are good at it. The owner said that they are trying their best to obtain items that are only available in the Osaka Central Market.
Matsubaya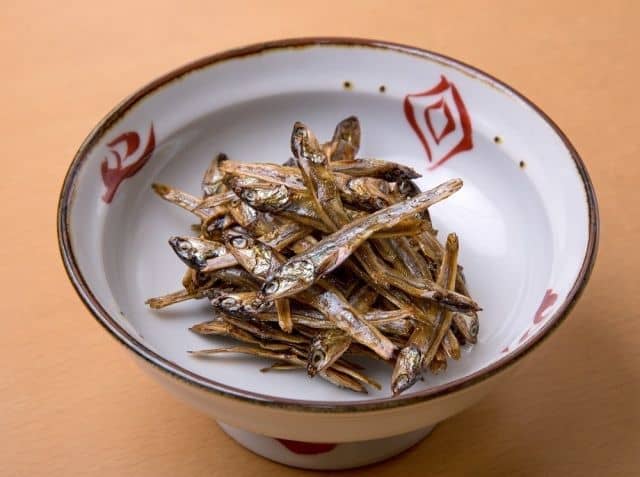 This store has both Niboshi and Tadukuri from different regions. You can choose from Yamaguchi, Chiba, Kagawa, and Ehime produced products. It ranges from ¥500 – ¥1,100 (tax included) for every product.
Conclusion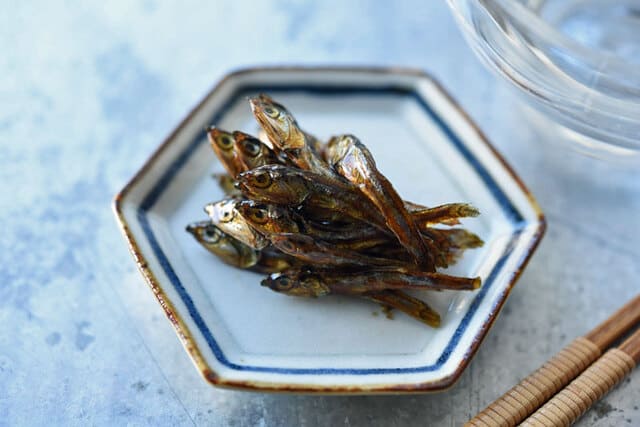 Have you tried eating Tadakuri during New Year's Day in Japan? If not, I hope this article helps you understand why it is essential to the culture of Japanese and is part of Osechi Ryori. With the approaching new year, the Japanese tend to welcome it positively and celebrate it with family or friends. There are other Osechi Ryori dishes I would like to introduce you to next time.