Do you love eating rice? Most Asian countries have rice in their meals. As a matter of fact, you can say that rice is the staple food of Asia. Asian households consume more than ninety percent (90%) of rice worldwide. Meanwhile, Harako Meshi is one of the many rice dishes in Japan. Do you want to know more? Then, continue reading below.
What is Harako Meshi?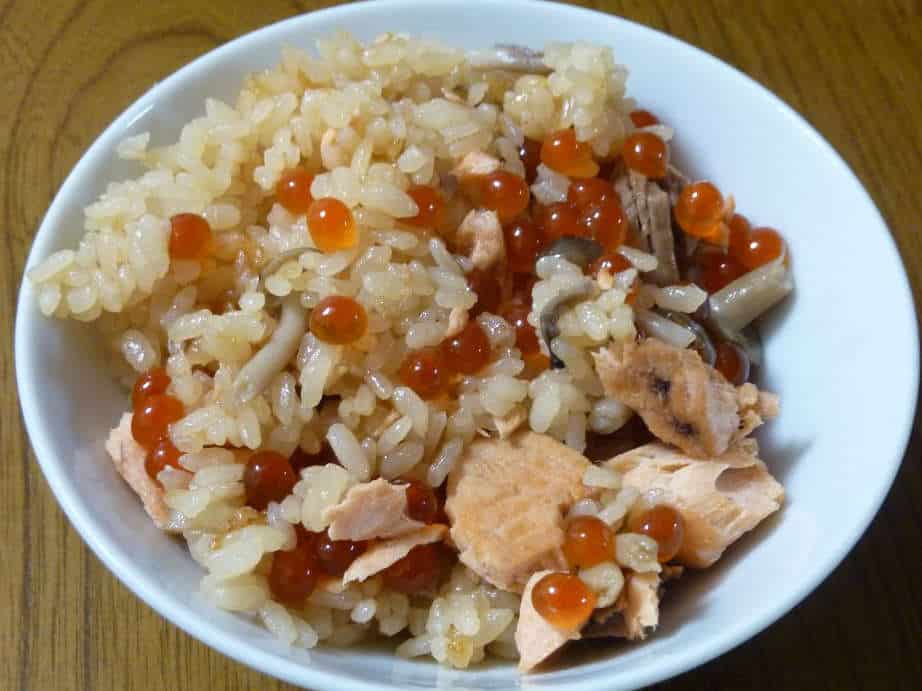 Harako Meshi is steamed rice with salmon fillet and large salmon roes on top. The rice is also cooked using broth from boiling salmon fish with mirin and shoyu (Japanese soy sauce). However, Harako Meshi is different from Salmon Roe Oyakodon (Salmon Ikura Don).
It's also one of the traditional food in Miyagi Prefecture just like Zunda Mochi and Kamaboko.
Opportunities and Seasons for Eating and Learning
From September to November, is the time when salmon grows in Japan. During the autumn season, many local restaurants in Watari serve Harako Meshi. Local residents also love to have it in autumn festivals along with salmon ara soup.
Is it the same with Salmon Roe Oyakodon?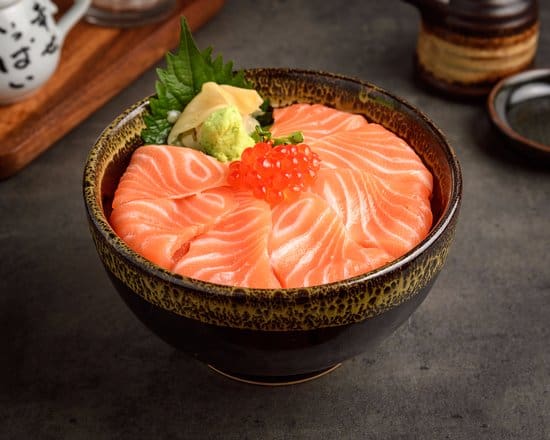 While both dishes seem to be the same, there's a significant difference between them. Salmon Ikura Don uses white rice with salmon roe on top. On the other hand, they would cook the rice together with the broth from boiling salmon, mirin, and soy sauce. Thus, the rice appears to be a little darker in Harakomeshi.
What is the origin of Harakomeshi?
Miyagi Prefecture has many rivers of different sizes. With this in mind, it comes as no surprise that Miyagi produces a large amount of salmon yearly. In fact, salmon from this area is of high quality. It also undergoes freshness preservation to maintain its authentic taste. Furthermore, the Miyagi Prefecture Fishery Cooperative Federation promotes the consumption of raw salmon. Of course, the reason is to increase the demand for Miyagi salmon.
Extra Info: October 8 also became Harako Rice day. October is the month when officials lift the salmon fishing in the Abukuma River. Meanwhile, the number 8 is the "ha" in "harako". The number also resembles the salmon roe when they are placed vertically.
Even so, there's no certain date as to when Harako Meshi started. Local fishermen in the Abukuma River have been eating this rice dish for a long time. Provided that the salmon from the Abukuma River is of good quality, locals often presented it to the shogunate.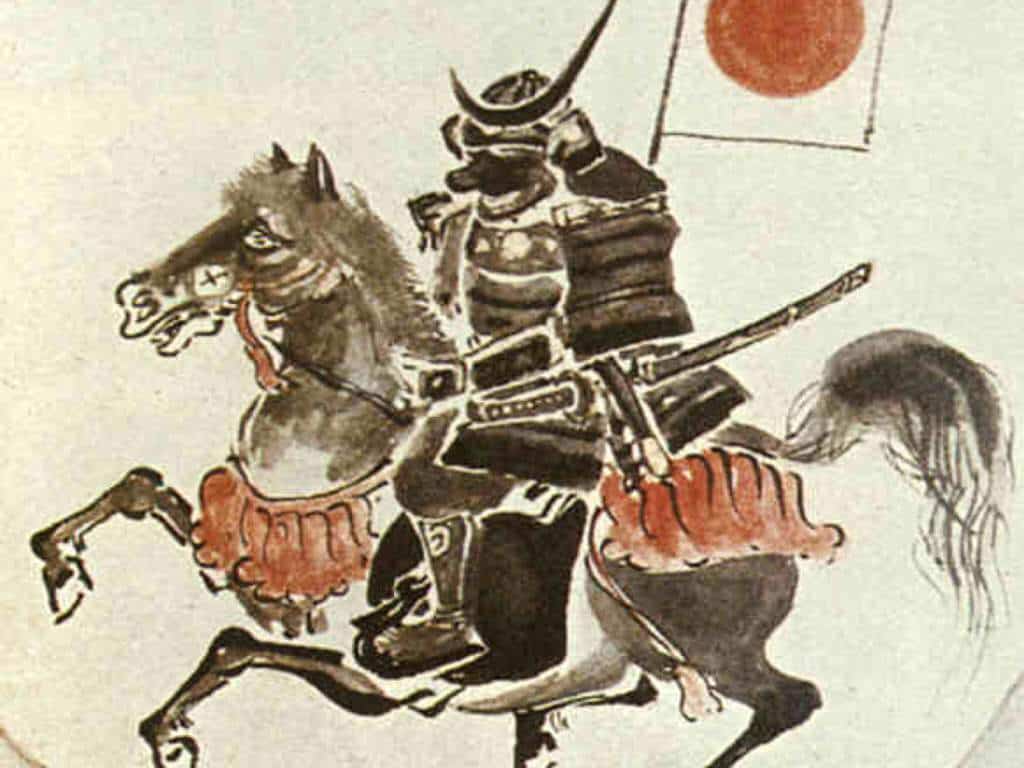 Hence, when Date Masamune visited Watari Town, local fishermen presented Harako Meshi. The lord enjoyed so the tradition of Harako Meshi continued.
During the Meiji era, restaurants in Arahama began selling this Miyagi local food. The fame did not stop there as it spread nationwide.
Harako Meshi Recipe
How to make Harako Meshi? It's easier than you think. In fact, you only need a few ingredients to recreate it. So, does that make you curious? Read on to know more.
Harako Meshi Ingredients
| | |
| --- | --- |
| Good for 2-3 persons | |
| rice | 300 g |
| salmon | 3 slices |
| salmon roe (pickled in soy sauce) | 50 g |
| green onions (for garnish) | appropriate amount |
| mirin | 2 tbsp. |
| shoyu (Japanese soy sauce) | 2 tbsp. |
| water | 100 cc |
| dashi stock | 1 tbsp. |
| kelp | 1 small sheet |
Tip: Salmon roe becomes nice and plump after a few hours. With this in mind, it's best to marinate the salmon roe in advance. Aside from soy sauce, you can also put mirin and sake in the marinade for extra flavor.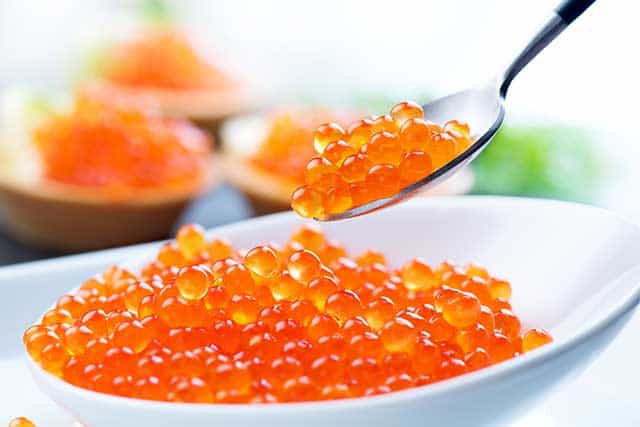 How to make Harako Meshi?
Wash the salmon meat, to begin with. Then, cut it into bite-size pieces.
After that, boil the salmon in a pan. Combine soy sauce, mirin, kelp, and dashi stock. When the condiments are already mixed well, let it simmer over medium heat.
As soon as it comes to a boil, turn off the heat. Then, place the salmon and kelp on separate plates.
Now that the broth is ready, pour it together with water on top of the rice. Mix it gently until the rice is covered with slightly dark broth.
Then, arrange the salmon on top of the rice and let it cook. Once it's ready, take out both the salmon and kelp. Since the bones of salmon can be dangerous, it's best to remove the salmon from the rice.
While the rice is still warm, scoop some and put it in a bowl. After that, place the salmon on top of the rice together with the salmon roe. Lastly, garnish with green onions before serving.
Tip: Do not overcook the salmon so it will be soft. As soon as the flesh turns from orange to light pink, turn off the heat.
Harako Meshi Health Facts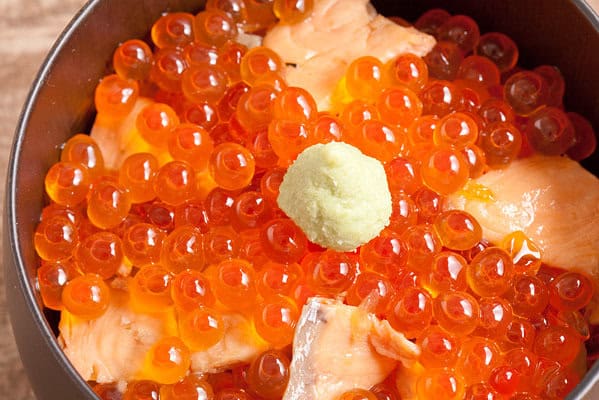 To begin with, salmon roe is rich in nutrients and low in calories. In fact, it contains a good amount of antioxidants and Omega-3. It also has about 6g of protein which increases muscle mass and strength. Meanwhile, it's rich in vitamins B12, E, D, and C. Another thing about salmon roe is that it's keto-friendly.
Salmon, on the other hand, is a powerhouse of nutrients. It's rich in heart-healthy fat that can support brain health and decrease inflammation as well. It also contains minerals like potassium, iodine, iron, and calcium. These are the common deficiencies that most people have. Although salmon is generally healthy, it's still best to practice moderation when eating.
Meanwhile, rice is a good source of carbohydrates. It provides energy to the body and helps fuel the brain. Also, a 100-gram serving of white rice contains 2.36g of protein which reduces cravings and hunger.
Harako Meshi Restaurants
Since Harako Meshi became popular, many restaurants in Miyagi started selling this local food. Here are some of the best places to get an authentic taste of this Miyagi rice dish.
Arahama (旬魚・鮨の店 あら浜 亘理店)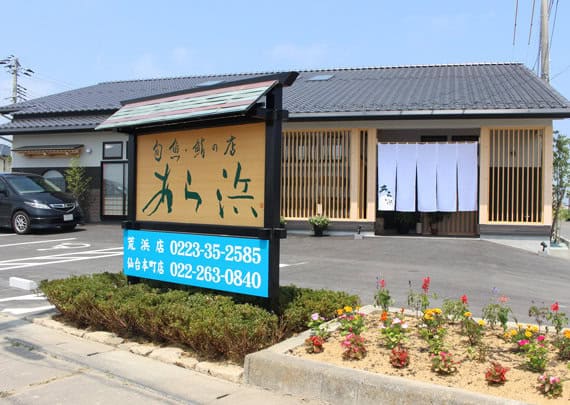 Arahama is a seasonal fish and sushi restaurant that is standing in the birthplace of Harakomeshi. The restaurant was closed after the Great East Japan Earthquake. In fact, the owners just reopened the place back in August of 2016.
According to the store manager of the store, they only use male salmon in their Harako Rice. He also said that it's important to remove the fishy smell, so they take time in preparing the dish. Another thing he recommended is to mix it well and make sure to include all three ingredients in one bite.
Denen (和風レストラン 田園 山元店)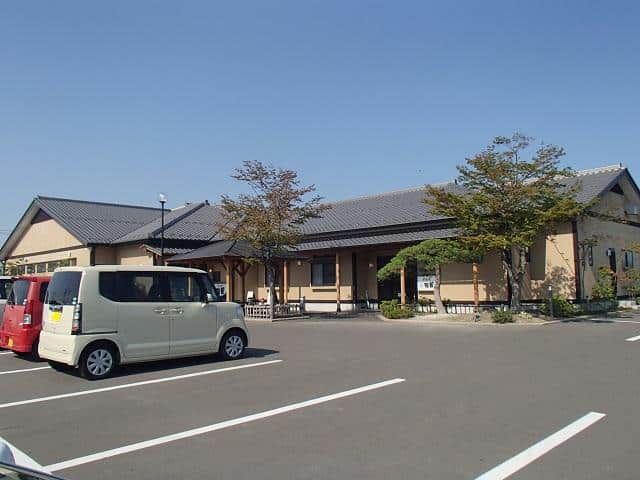 In Denen, Harako Meshi is a limited-time offer only. The store starts selling this Miyagi local food in mid of September and usually stops by mid of December. They also have other seasonal dishes such as Hokkimeshi and Kakimeshi.
When the season for Harako Meshi starts, it's best to make a reservation in advance. There are many customers during this time who would like to eat one of Miyagi's famous cuisine.
Hama Sushi (鳥の海 浜寿し)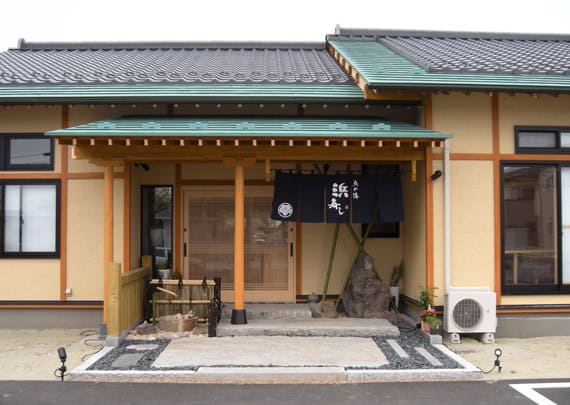 Hama Sushi has been selling Harako Rice for more than fifty years (50 years) already. That is to say, they use their family recipe in their dishes. According to Masahita Ota, the current owner, their Harako Meshi is the same as what his grandmother used to cook when he was younger.
The store also utilizes the use of local ingredients including their soy sauce from Nagata. They also boast about the elegant taste of their yuzu-flavored soy sauce.
Takeaway
Harako Meshi is a rice bowl dish with salmon and salmon roe on top. The rice is cooked with broth from boiling salmon with soy sauce, mirin, and sake. It's a local dish from Miyagi Prefecture which is one of the largest producers of salmon in Japan. Head over to the eastern Pacific coast to taste this traditional food that has been Miyagi's pride since the Edo period.
Check other salmon dishes and other food recommendations from Miyagi Prefecture.