Jyumonji Ramen is a local traditional ramen in Jyumonji area of ​​Yokote City in Akita Prefecture. Lots of people loves this type of ramen because there's no artificial flavourings. Also, one of the secret of this ramen is spring water from the Ou Mountains. The soup is a Japanese style fish-type of flavour soy sauce type. Also, It uses bonito flakes, dried fish and konbu. Moreover, it is done with Akita's rich soy sauce.b
Did you know? There are only few Jyumonji ramen restaurants in the area. However, each of them has their own unique tastes but still same level of deliciousness.
How about you? Have you tried Jyumonji ramen? Let us read more details about this traditional cuisine that will surely love everyone especially during winter times.
WHAT IS THE HISTORY OF JYUMONJI RAMEN?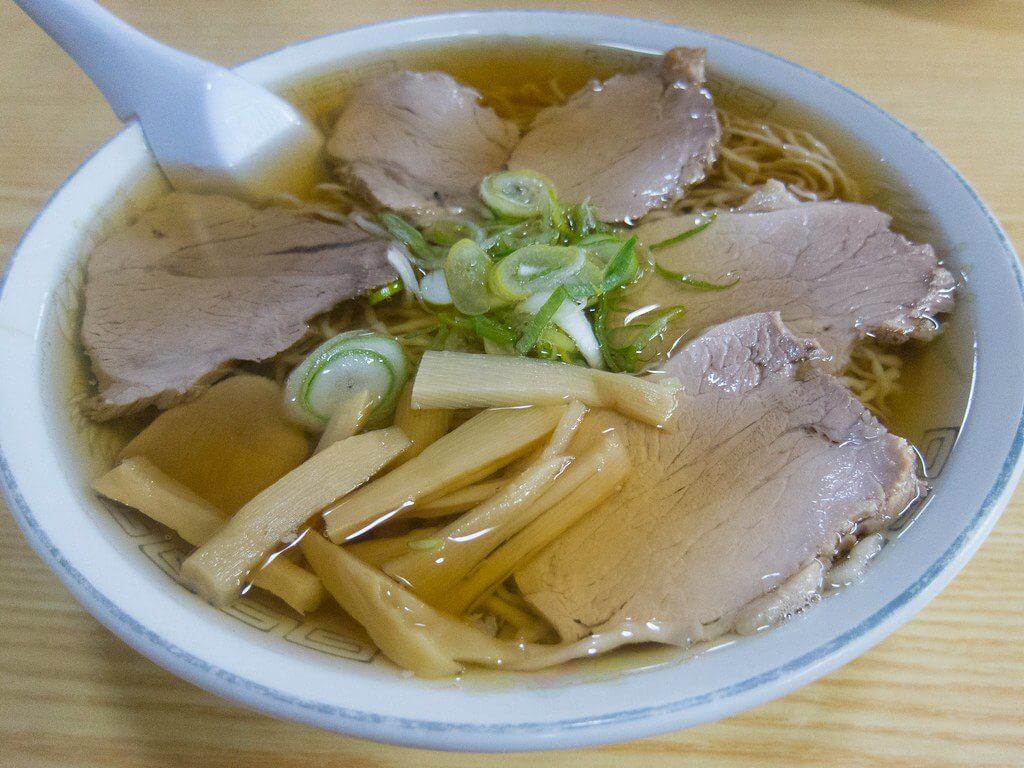 It has a long history. Firstly, Martama restaurant, one of the top Jyumonji ramen shop is located in Jumonji was founded around 1935.
Additionally, In Akita Prefecture, "Jumonji Ramen" in Yokote City (formerly Jumonji Town) is famous. Locally, it is also called "Jumonji Chinese noodles". It is a ramen featuring a light Japanese-style soup and crispy noodles without brine. The original "Martama" restaurant was opened in 1935. Additionally, other restaurants like "Triangle Soba" and "Marutake Shokudo" are also famous old stores.
WHAT IS THE CHARACTERISTICS OF JYUMONJI RAMEN?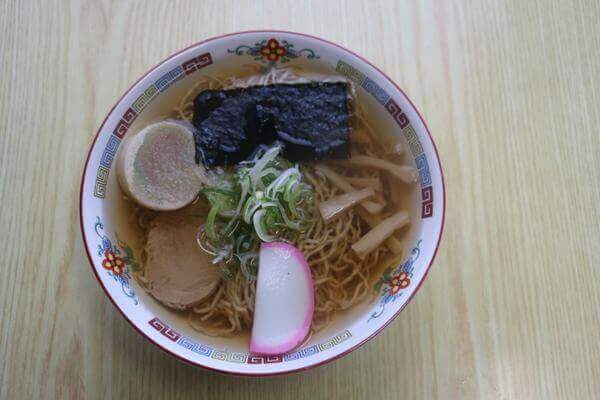 The soup is a seafood-based soy sauce flavor. It s a light finish of Akita's mellow soy sauce combined with Japanese-style soup stock such as bonito, dried sardines, and kelp. Also, one of the features of the ingredients is that they are top with fried food in addition to common ingredients such as Menma and Naruto.
In addition, a Japanese-style soup with a light soy sauce flavor that uses dried sardines and dried bonito flakes. The characteristics of noodles are thin, curly noodles, which give off an indescribable texture the moment you bring them to your mouth. It is such a ramen that you can still eat even if you ask for a large serving. Few years ago, they eat it as a snack.
WHERE IS AKITA LOCATED?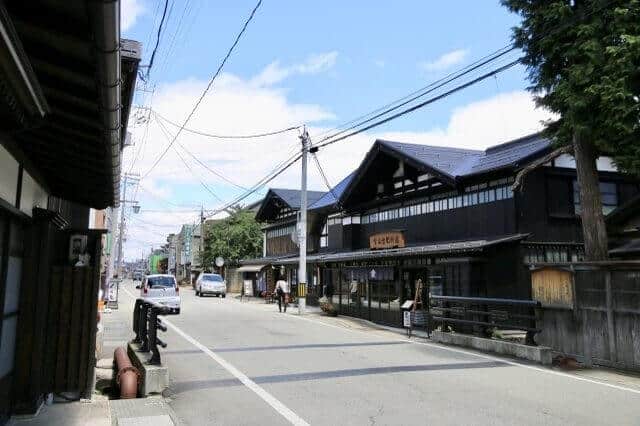 Akita Prefecture or Akita-ken, is a large prefecture located along the Japan Sea Coast of Japan. It is indeed mountainous, rugged, and traditional. The prefecture still remains one of Japan's places of natural beauty. For visitors, Akita has popular hot springs and festivals that give a glimpse into rural, traditional Japan. You can reach Akita by the Akita Shinkansen, a good choice for JR Pass users, or even faster and cheaper by the domestic flight and hotel package. Also, Akita Prefecture has two airports, and these are Akita Airport and Odate-Noshiro Airport.
In addition, Akita has a lot of things to offer. When you come and visit the prefecture make sure to head by to its top destinations and aside from that, try the traditional ramen which is the Jyumonji ramen and other traditional food like Kiritanpo.
WHAT ARE THE RECOMMENDED RESTAURANTS OF JYUMONJI RAMEN?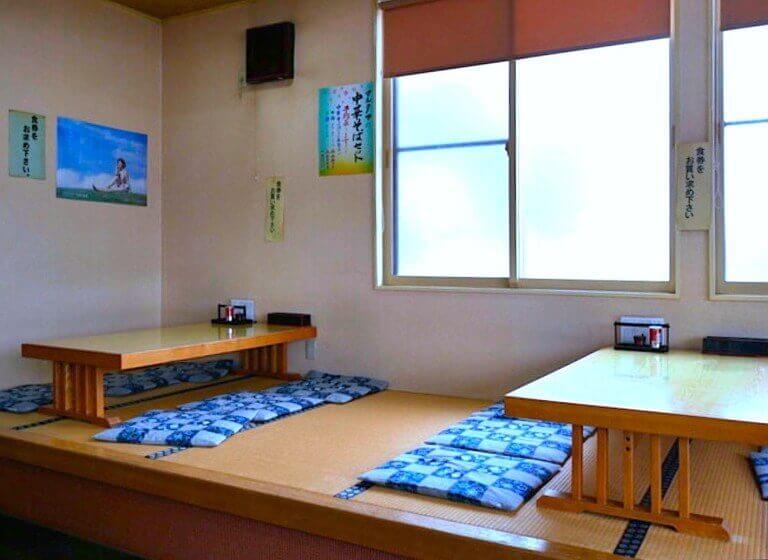 Original Jumonjimachi Chinese Noodles Marutama
This restaurant is the origin of Jyumonji Ramen in Akita Prefecture! This is a perfect match between Japanese-style soup and homemade noodles. Also, this restaurant was featured in the Nippon TV series "Secret Kenmin SHOW". However, this restaurant is always full almost everyday and it has long lines, but when you get inside it will be worth it! Don't forget to try this restaurant for authentic Jyumonji Ramen experience!
Marutake Shokudo
The taste of the Jyumonji ramen here is little darker. It is also one of the popular restaurants.
Marutake Shokudo was opened in 1958 by Take Onodera, who worked as an employee at the original Marutama (founded in 1945). It uses dried sardines to make as soup stock. So that it became popular restaurant the keeps the tradition of serving sardines. The noodles here are homemadely crispy. Ramen lovers should try this one.
Famous Triangle Soba and Main Store
It is one of the three long-established stores in Yokote City, Akita Prefecture. It is the main store of Mr. Tadataka Sato, who lived near the original shop "Martama". The specialty of the famous triangular soba noodles is the finely squeezed hand-kneaded noodles. Additionally, the ramen soup here is a soy sauce and seafood type of base soup made from dried sardines. This restaurant is also one of the most famous so don't forget to head out when visiting Yokote City.
CONCLUSION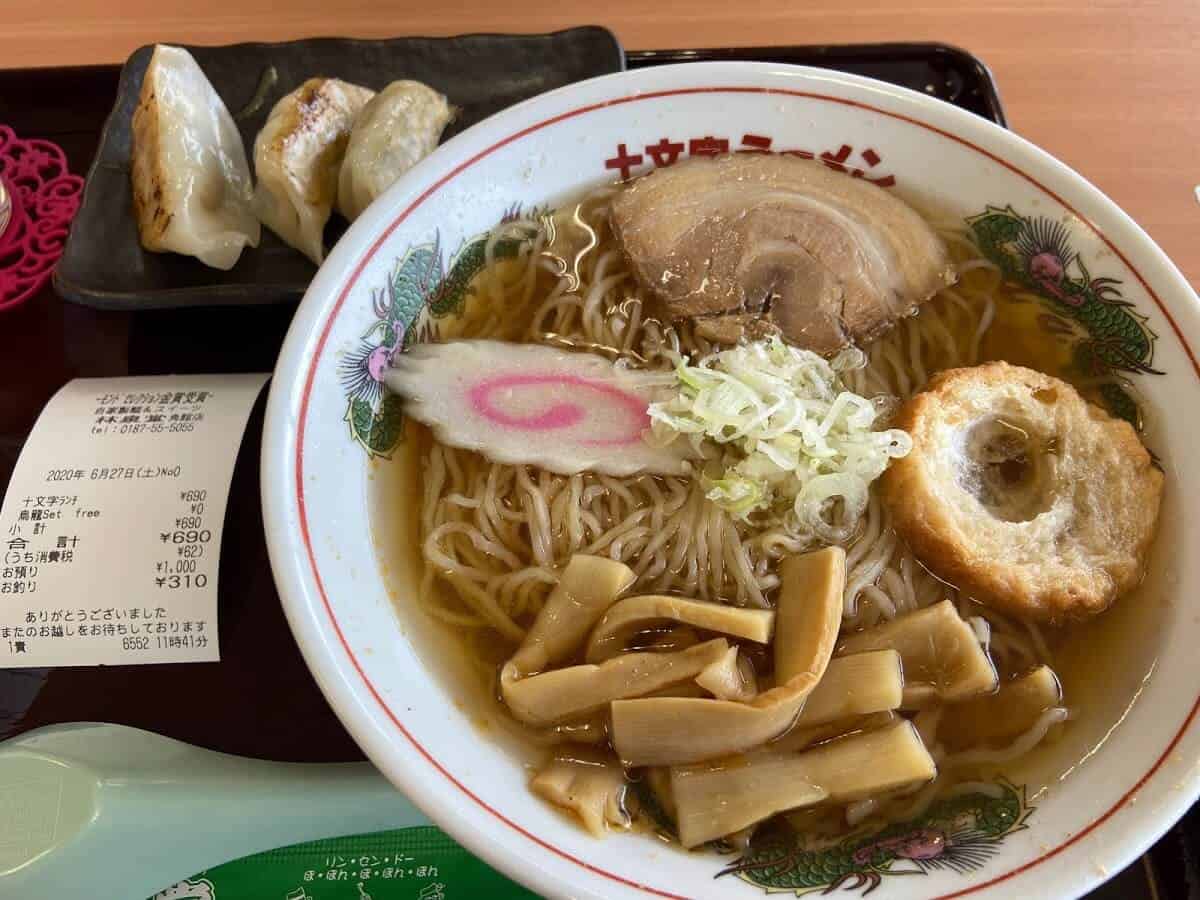 In conclusion, ramen has been part of different prefectures in Japan. Seems like every other prefectures has its own magic and unique cuisine that is making them more famous and interesting. Ramen is indeed one of the most comforting food for everyone. having a different types of it makes it more fascinating.
Jyumonji ramen, a local specialty of Yokote City became of the most successful cuisine in Akita Prefecture. Jumonji ramen is the perfect dish for the Akita winter. In Akita, the weather is crazily cold that you can't even imagine. So, not only it warms up the body, but also perfectly describes the food of Akita. It has a rich in flavours yet humble in presentation.
Honestly, it is a satisfying bowl that's food for the soul. It can be enjoyed at any time of the day, and any day of the week. When you happen to visit Akita, you can't miss trying out Jyumonji ramen as its surely feeds your soul through your body due to its indeed high quality ingredients and rich flavourings!