Japanese Wagyu beef is one of the most prized proteins in the culinary world and is deemed as luxurious as caviar and black truffles. The stunning marbling of fat, tantalizing texture, and umami-rich wagyu is what all steak lovers dream of eating. As a result, the sought-after meat is used across Michelin-starred restaurants across the world and has become one of Japan's most prized ingredients. One of these is Matsusaka Beef which I will let you know all about it in this article.
Etymology
Wagyu (和牛) is Japanese beef cattle — Japanese Black, Japanese Brown, Japanese Polled, and Japanese Shorthorn. In usage, however, the term "wagyu" also means beef produced by these cattle. "Wa (和)" means Japanese and "Gyu (牛)" means cow. And so, "Matsusaka (松阪)" comes from the Matsusaka region of the Mie Prefecture.
What is Matsusaka Beef?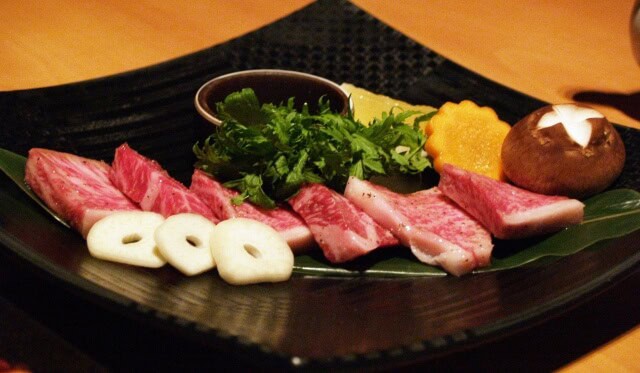 Matsusaka beef, also known as Matsusaka Gyu (松阪牛)  is a kind of wagyu beef produced in Matsusaka, Mie Prefecture, Japan. When these cattle are up for sale, it is known for their soft texture, rich flavor, and finely marbled look, and it often demands very high prices. The term "wagyu" is a catch-all phrase for a variety of Japanese cattle breeds. Matsusaka beef is produce by Japanese Blacks, and locals reared only heifers in the region, and they do not allow to breed it since they believe it to affect the quality of the meat. It has a high fat-to-meat ratio. Within Japan, it is one of the three Sandai Wagyū, the "three big beefs"; the others are Kobe beef and Ōmi beef or Yonezawa beef.
History of Matsusaka Beef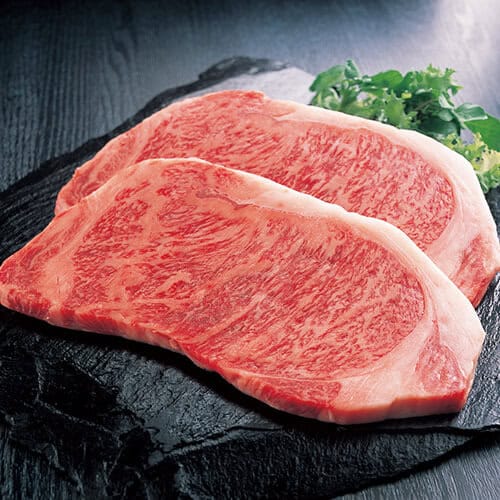 Meiji Restoration
The Japanese had long utilized cattle for work, but it wasn't until the Meiji Restoration in 1868, when they began adopting Western concepts, that they began consuming beef. After 3-4 years of farm work, cattle would be retired and fattened. Locals have appreciated Matsusaka beef even back then, and it had established itself as a famous brand. Farmers would bring over a hundred cattle to the market every two months by walking them to Tokyo because there was no railway at the time. For the three-week march, the cows were required to wear handcrafted straw sandals to protect their feet from injuries.
Era of Civilization
In the era of civilization and enlightenment, Tokusaburo Yamaji led more than a dozen beef cattle from Mie Prefecture to Tokyo on foot, and Kanbei Matsuda, who learned how to handle beef at a Tokyo restaurant, opened a meat restaurant in Matsusaka. Yamaji encouraged farmers to produce beef cattle, and since he was also a veterinarian, he looked around at the health of cattle. And Matsuda paid a lot of money for high-quality beef cattle, saying, "We only sell good meat." to their success. Farmers improved their fattening technology.
Matsusaka, located on the way to Ise Shrine, received many visitors from Taisho to the early Showa period. It includes politicians and writers from political and business circles. They talked about the deliciousness in magazines and other places and spread the name of Matsuzaka beef to the world. And in 1958, shipping companies in the Matsusaka region and meat companies in Tokyo gathered to establish the "Matsusaka Beef Association", laying the foundation for the distribution of Matsusaka meat, and from this time on, Matsusaka meat became high-class meat in Tokyo. 
Matsusaka Beef recipe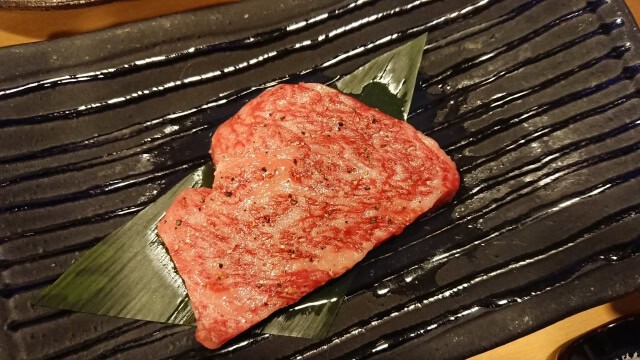 Matsusaka Beef ingredients
| | |
| --- | --- |
| Ingredients of Matsusaka Beef Steak for 2 person | |
| Matsusaka Gyu | 240g |
| roasted white sesame seeds | 15g |
| sugar | 8g |
| apple juice | 14g |
| mirin | 14g |
| salted pepper | 5g |
| grated garlic | 5g |
| grated ginger | 4g |
| grated onion | 8g |
| soy sauce | 18g |
| sake | 21g |
How to make Matsusaka beef
Preparing the meat and the pan
Take the beef steak out of the fridge at least 30 minutes (preferably 1 hour) prior to cooking (to bring it to room temperature). Then, heat a heavy-bottomed frying pan or a skillet over low to medium-low to low heat. 
Seasoning the meat of the beef
Sprinkle salt and pepper lightly on one side of the steak, then immediately place the steak on the skillet, seasoned side down.
Cooking the matsusaka gyu
Cook the meat for 30 seconds, then use a spatula to turn it over. Cook for 30 seconds. Turn the steak over again and cook for 15-20 seconds, then turn it over. 
Cutting the beef
Transfer the meat to a cutting board and rest for 5-10 minutes, loosely covered with aluminum foil.
 Making the steak sauce 
Add all the sauce ingredients, excluding ground sesame seeds, to the frying pan without wiping off the oil of the steak and bring it to a boil. Reduce the heat to simmer and cook for a minute. Then turn the heat off. 
Serving
Put the sauce through a sieve to remove the grated vegetables. Add ground sesame seeds to the sauce and mix well.
Various cuisine that uses Matsusaka beef
Sukiyaki
Sukiyaki in Matsusaka is western style, where the meat is cooked first in soy sauce and sugar, then dipped in raw egg and eaten. After they cook the meat, they also put the vegetables in the leftover meat juices. 
Yakiniku
If you can eat organ meats, locals recommended ordering some Matsusaka beef offal (called horumon). Depending on the store or type of meat, the meat may be served with sauce already applied.
Steak
Steak allows you to enjoy the natural flavor of beef. The beautifully marbled Matsusaka beef steak is surprisingly tender. 
Shabu-shabu
Thinly-sliced shabu-shabu is a healthy choice. First, enjoy the sight of marbled beef artfully arranged on the plate. Then, take one slice at a time submerge it in the boiling water, stirring it until you see the color change: remove it when there's just a tiny bit of pink left.
Bento, snack and small dishes
Matsusaka beef is top-class meat, but you can enjoy it affordably. We recommend buying a beef bento and eating it at the Matsusaka Castle Ruins park while you enjoy the scenery. A hot and fresh beef-and-potato croquette is also exceptional. 
Beef ranking in Japan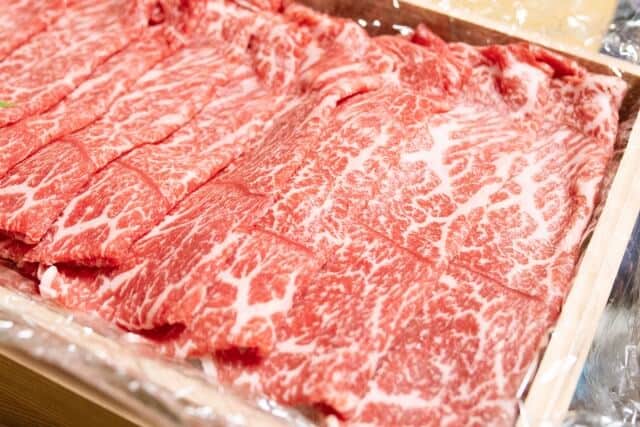 Beef grades are represented as "alphabet + number," for example, A5, A4, B5. The Japan Meat Grading Association assigns a grade based on the Ministry of Agriculture, Forestry, and Fisheries' authorized beef carcass trading standard. The yield grade, which is a rating that analyzes "how much meat may they got from the cow," is part of the alphabet. It is, in a sense, a productivity evaluation. There are three levels, ranging from A to C, with A being the highest. The marbling system or the "meat tenderness grade" is determined by the Beef Marbling Standard (BMS) which uses five (5) numbers from 1 being the lowest and 5 being the highest. Other factors such as the meat's color & brightness, its firmness & texture, its fat color, and luster quality were also into consideration in grading the meat.
Kobe beef vs Matsusaka beef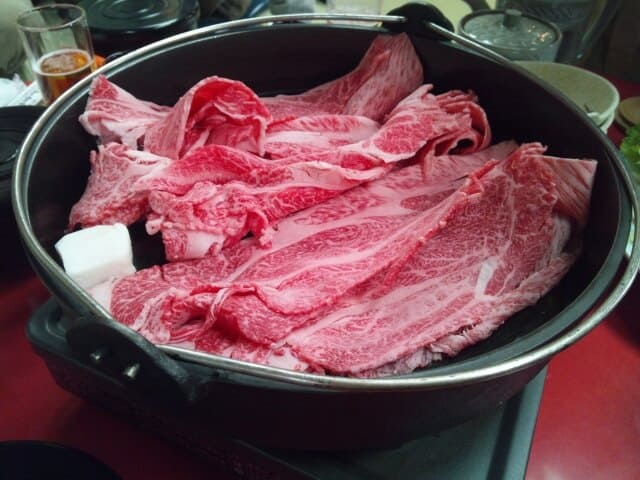 Kobe beef is wagyu from the Hyogo Prefecture, the capital of which is Kobe. Matsusaka beef comes from the Matsusaka region of the Mie Prefecture. In addition, Kobe beef is an "inexperienced or castrated beef" among Tajima beef in Hyogo Prefecture. And among them, it weighs more than 230 kilograms and 470 kilograms in A or B, and 260 kilograms to 470 kilograms in castrated beef. Matsuzaka beef is beautiful meat with fine Sashimi and a good balance. It is the best meat with a sweet and melting texture. Kobe beef is also famous for its well-balanced fat and strong sweetness ingredients. They are all the best meat in the country that tastes good raw.
Like Matsuzaka beef, locals pay special attention to growth and management, and they devote their lives to raising the cows and working hard every day to make the best cows. It's a job that you can't do unless you're particular about it and have the pride to make high-quality Japanese beef. Unlike Kobe wagyu (produced from bullocks), Matsusaka wagyu is exclusively virgin females. Females have more fat than males; that's why they taste better than Kobe.
How do Japanese raised their cows?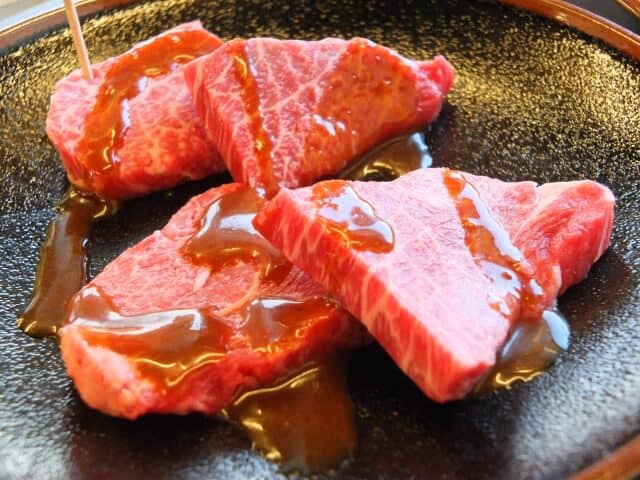 The farmers fed the cows a rich and diverse diet while being grown, which they believed to boost the marbling in their meat. Farmers create a mixture of straw and grains for each cow based on their health. Cattle gain weight slowly in a low-stress setting. Local farmers will brush their coats and trimmed their hooves. The cows are also given frequent massages and beer, which is supposed to stimulate their appetite. All of this grooming adds to the meat's final cost, which may be expensive, and the fact that locals butchered only around 25,000 cows each year makes this rare meat even more pricey.
Where to buy Matsusaka beef?
Matsusaka Maruyoshi (松阪まるよし 鎌田本店)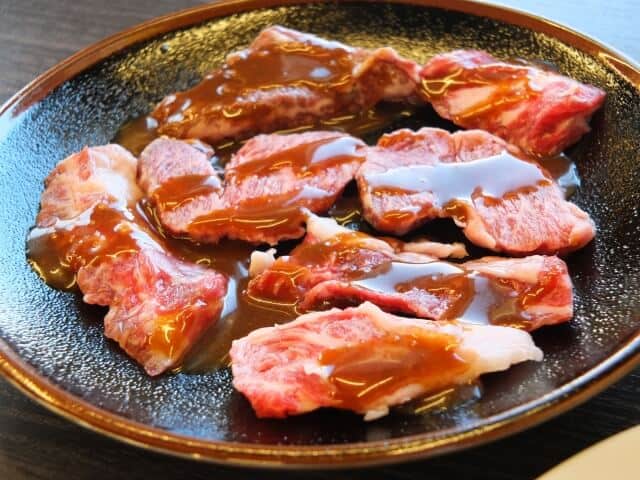 At Matsusaka Maruyoshi, you can eat the finest Matsusaka beef that locals raised on their ranch with particular attention to food and breeding methods. The shop recommends the Matsusaka beef sukiyaki where you can enjoy Matsusaka beef loin with millet sugar, soy sauce, and a small amount of soup stock. You can enjoy the original taste and tenderness of the meat.
Wadakin (松阪肉元祖 和田金)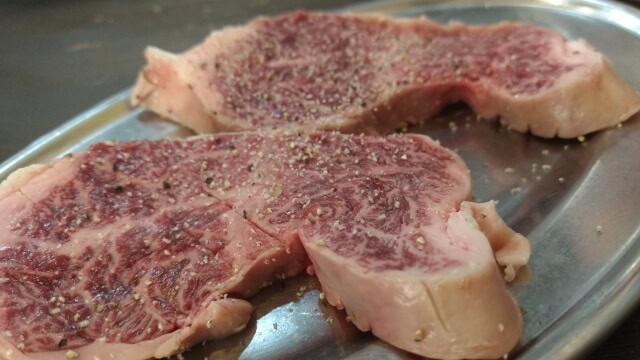 Wadakin's Sukiyaki is characterize by the fact that Mr. Nakai, who is in charge, carefully grills the beef using a charcoal fire and an iron pot. The steak made by grilling Matsusaka beef sirloin over charcoal allows you to fully enjoy the taste of the meat itself.
Tenku Yakiniku Seiyuzan (天空焼肉 星遊山)
This restaurant boasts an unbeatable location on the 41st floor of Shiodome City Center, overlooking a gorgeous city view from 215 meters high up. They expertly select from famous brands of Kuroge Wagyu (a type of high-quality beef) including Matsusaka beef. You can enjoy the 30-Day Cured KINTAN, which has been slow-cured to intensify the beef's savory flavor, as well as raw beef dishes including yukhoe and beef sashimi, all of which have passed careful food safety screenings. 
Teppanyaki Steak Pandora (ステーキしゃぶしゃぶ パンドラ)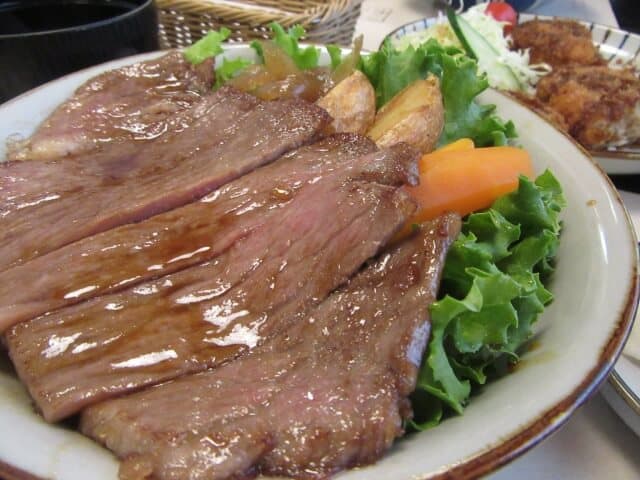 Since being founded in 1972, Teppanyaki Steak Pandora captured both the hearts and stomachs of its guests. Their popularity is on the pedigree of their ingredients, and between the A5-grade Matsusaka beef, the seafood, and the fresh flavorful greens, there's truly nothing left to be desired. A few recommendations include the fillet, the sirloin [Steak], and the [Shabu-shabu (sliced meat parboiled with vegetables)] prepared with exquisite slices of pork loin.
Final Thoughts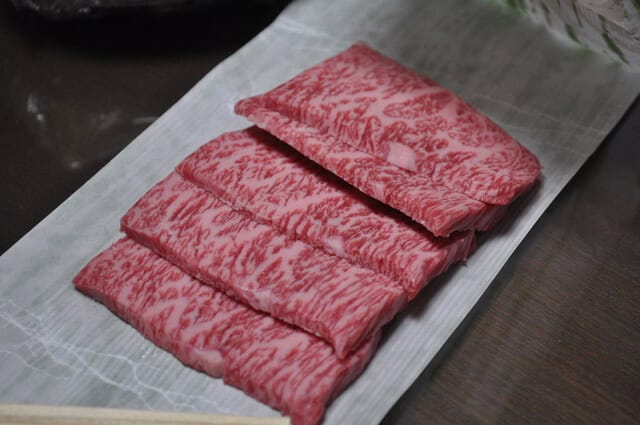 Matsusaka wagyu is one of the top three wagyu brands in Japan. Its appeal arises from the delicate shimofuri fat marbling, the soft texture, and the smooth quality. Matsusaka beef is a must-try when visiting Japan. It must be on your gourmet bucket list, especially if you are visiting Mie Prefecture. You can also try other wagyu from Japan like Omi Beef from Shiga Prefecture and Hida Beef from Gifu Prefecture. Omi Beef is being rated and has a carcass rating of A4, B4 grade or higher and may also be issued  "A3" and "B3". On the other hand, Hida beef is rated as 5th, 4th, or 3rd grade of meat quality. Until now, they considered only the highest meat quality grade 5 as Hida beef, but in December 2002, the standard for Hida beef expanded, and the meat quality grade 3 can be qualified as Hida beef now.