Inaniwa Udon "稲庭うどん" is one of the best and oldest local food in Japan. Without a doubt, it is a great comfort food for many locals. This type of udon stands out from the rest. (You might want to check Sanuki Udon from Kagawa Prefecture as well!) In fact, it is quite easy to recognize this noodle. Are you a noodle enthusiast? You will definitely love to try this one!
Before proceeding to Inaniwa Udon, let's take a brief outline of the 3 Greatest Udon in Japan.
Are there different types of udon?
Apparently, there are 3 major udon in Japan. This country loves noodles and arguably, it may be their staple food next to rice. Whether on a cold rainy day or on a breezy fall afternoon, many locals would likely choose to eat udon.
Sanuki Udon
First, Sanuki Udon or locals often call it the "King's style udon". This udon is a gem from Kagawa Prefecture. Salt is the crucial ingredient of Sanuki Udon. The amount of water and salt added plus the time of boiling are the things that need to noted when making the King's style udon.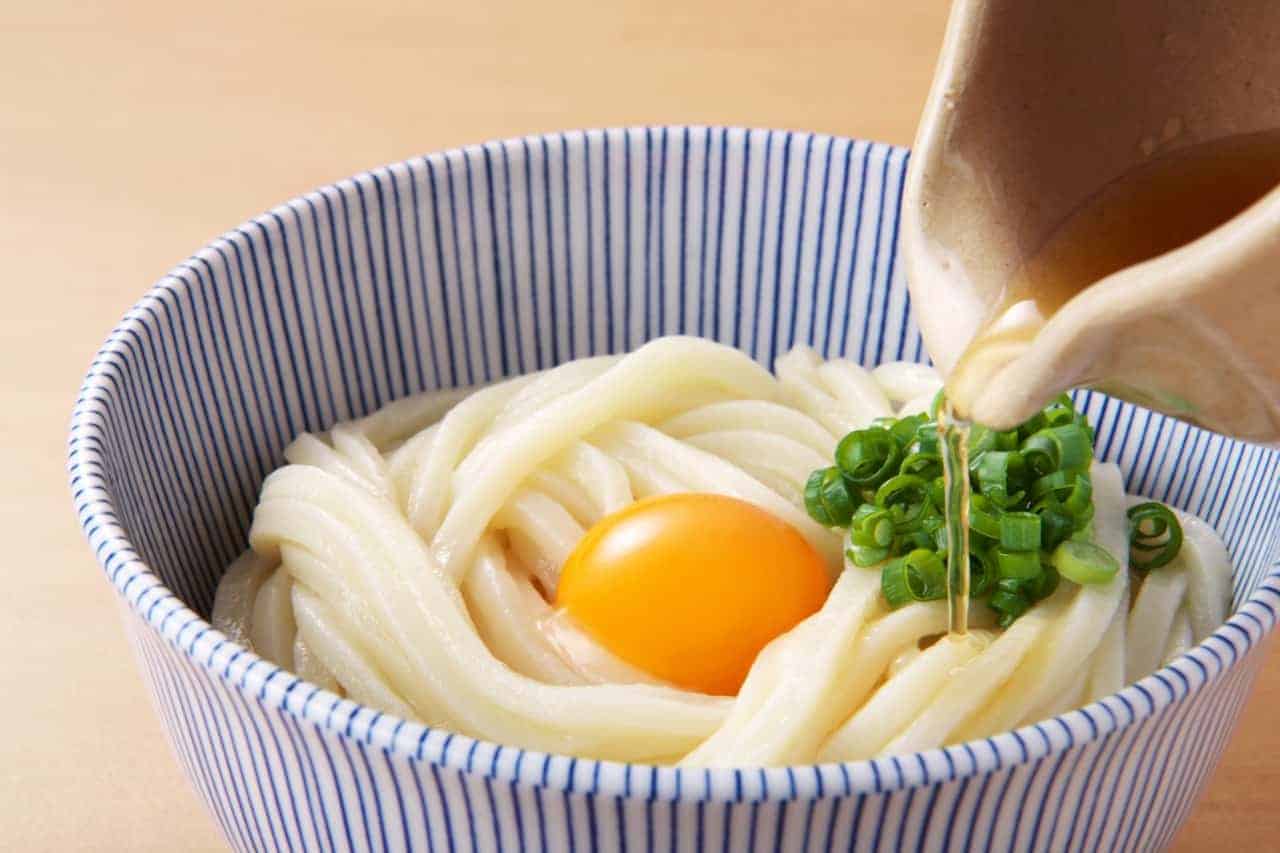 Mizusawa Udon
Next on the list is the Mizusawa Udon. Japanese people believe that this udon dates back 400 years ago. Udon that are hand-cut was given to Mizusawa Temple's visitors back then. The noodles are thick and chewy. It is made from local wheat and spring water from Mt. Mizusawa. Nowadays, Mizusawa Udon is a hospitality dish for worshippers.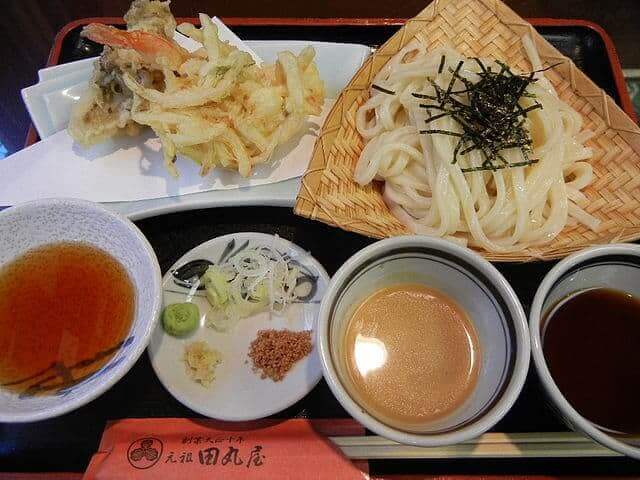 Inaniwa Udon
Lastly, Inaniwa Udon. Read on to know more about this thin udon that is once a luxurious dish in Japan's history.
History of Inaniwa Udon
The history of Inaniwa Udon dates back a long time ago. Japanese people believe that the birth of this dish is during the start of Edo period. It is during the 5th year of Kanbun when this local food starts taking over Akita Prefecture.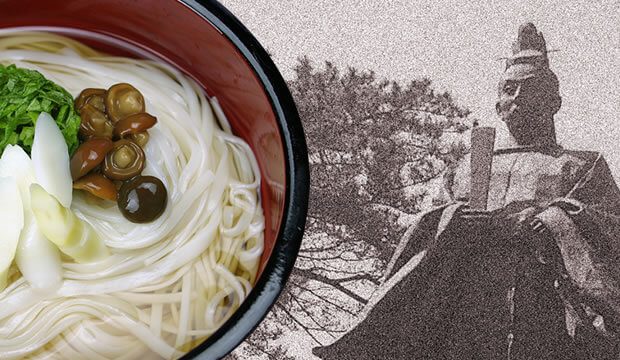 A man by the name Ichibei Sato is the creator of different noodles. Aside from that, he also made dried udon noodles. The taste of the noodles is so good that it became popular in Ozawa area. It has elegant taste indeed.
After that, Yosuke Sato takes over the production. He improves the technique of making dried udon noodles. The high class taste of the noodles captivates the feudal lord. Since then, it becomes a luxury item. In fact, not all people gets to taste it.
Characteristics of Inaniwa Udon
Inaniwa Udon noodles are very thin. Since the noodles are so fine, it cooks fast too. It has a strong and one of a kind texture. Also, the noodles are soft and chewy when cooked. Inaniwa Udon noodles are translucent and milky white in color.
Generally speaking, the manual craftsmanship of Inaniwa Udon makes it special. Even though the noodles are soft, it is not soggy at all.
Can vegans eat Inaniwa Udon?
Generally, yes. Since Inaniwa Udon does not contain egg, it sure is vegan-friendly! However, it's safer to cross-check before consumption.
Is it better served cold or hot?
Either. Inaniwa Udon tastes amazing even if it is cold or hot. Indulge in cold noodles during summer and enjoy it with hot dashi during winter.
Preparation of Noodles
The entire process is simple but it takes the right attitude and skill to make the noodles.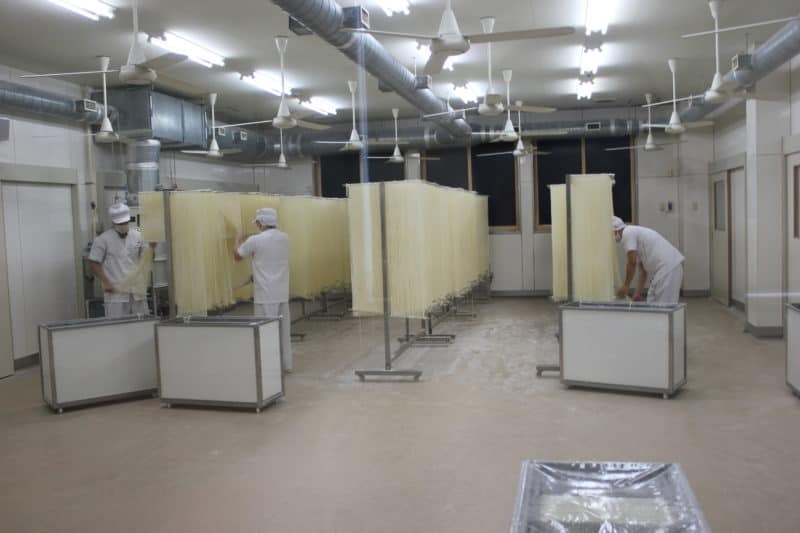 Ingredients
| | |
| --- | --- |
| wheat flour | 240g |
| sea salt | 2tsp |
| starch | 72g |
| water | 1/2cup |
These ingredients are good for 2 servings, about 100 grams of noodles per serving,
Process
Combine all ingredients together to make a dough.
Let the dough rest overnight.
Knead the dough and add the salt solution.
Cut the dough into thin slices.
Roll the sliced dough into strings that are about 4mm in width.
Cut the dough strings into two small pieces.
Flatten the dough using a rolling pin.
Stretch the dough and let it age for 3 to 4 days.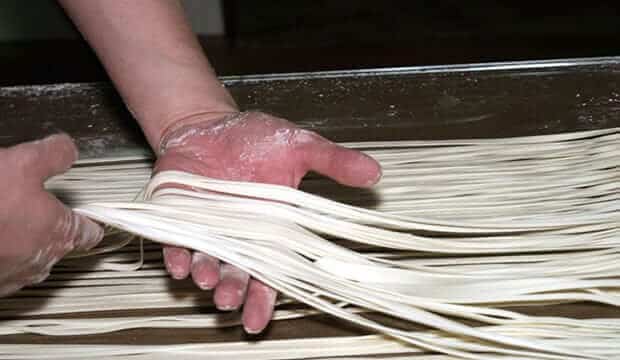 Cooking the Noodles
Like other noodles, boiling is the primary method of cooking Inaniwa Udon. But it is important to use the right amount of water to cook the noodles.
Prepare 3 liters of boiling water for 100 grams of noodles.
Make sure to use enough amount of water to avoid impairment of the flavor of udon.
Slowly put the noodles into the boiling water.
If possible, drop the noodles one by one.
Stir the noodles from time to time.
This is of course to refrain it from sticking together.
Do not add nor reduce water at any time.
It is an important step that needs to be noted.
When the noodles turn into milky white, transfer it into a colander.
Then, drain the water completely.
Pour water with ice to remove the slime from the noodles.
It also stops the cooking process so it will not be soggy.
Season as desired.
Serve with other dishes or simply pour broth on it.
Where to Eat Inaniwa Udon?
Due to its luxurious taste, Inaniwa Udon has become one of the must-try food in Akita Prefecture. Below are some of the restaurants wherein it is in the menu. Don't forget to drop by at this stores when visiting the area!
Sato Yosuke Main Store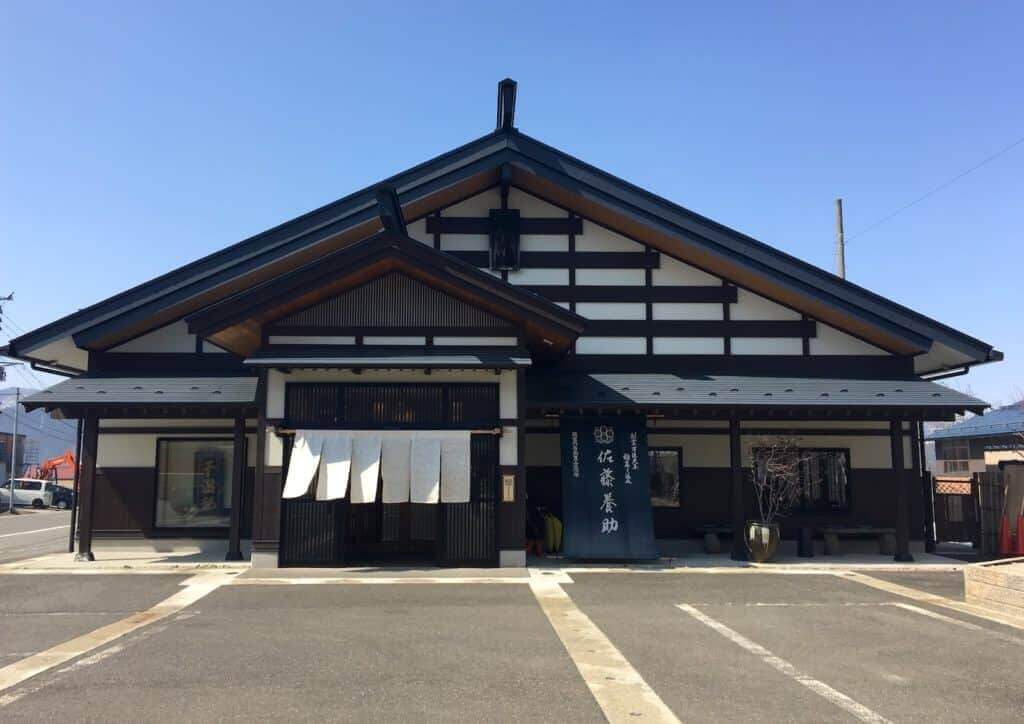 Sato Yosuke Main Store has been around since Edo period. The restaurant's claim to fame is their preservation of the traditional taste of the noodles. The business is already sitting for over 150 years. In fact, Yosuke Sato now boasts a chain of restaurant located inside and outside Akita Prefecture. To date, the company owns 14 branches all over Japan.
The restaurant is keen with the method of preparing Inaniwa Udon. Passed down by generations, the craftsmen still uses this technique.. The ingredients for the dishes create a unique blend of traditional and modern texture.
At the flagship store of Sato Yosuke, visitors can watch the manufacturing process. What's better than actually seeing how to produce the noodles? It's totally free of charge! (At this time, this attraction is temporarily closed due to the spread of COVID-19 virus.)
Frequent visitors recommend the orthodox tsukemen type. "Futami Tenseiro" gives a distinct comparision between soy sauce and sesame miso sauce.
Aside from tasting the authentic Inaniwa Udon, visitors can also bring home memories by buying souvenirs from their shop.
Oryza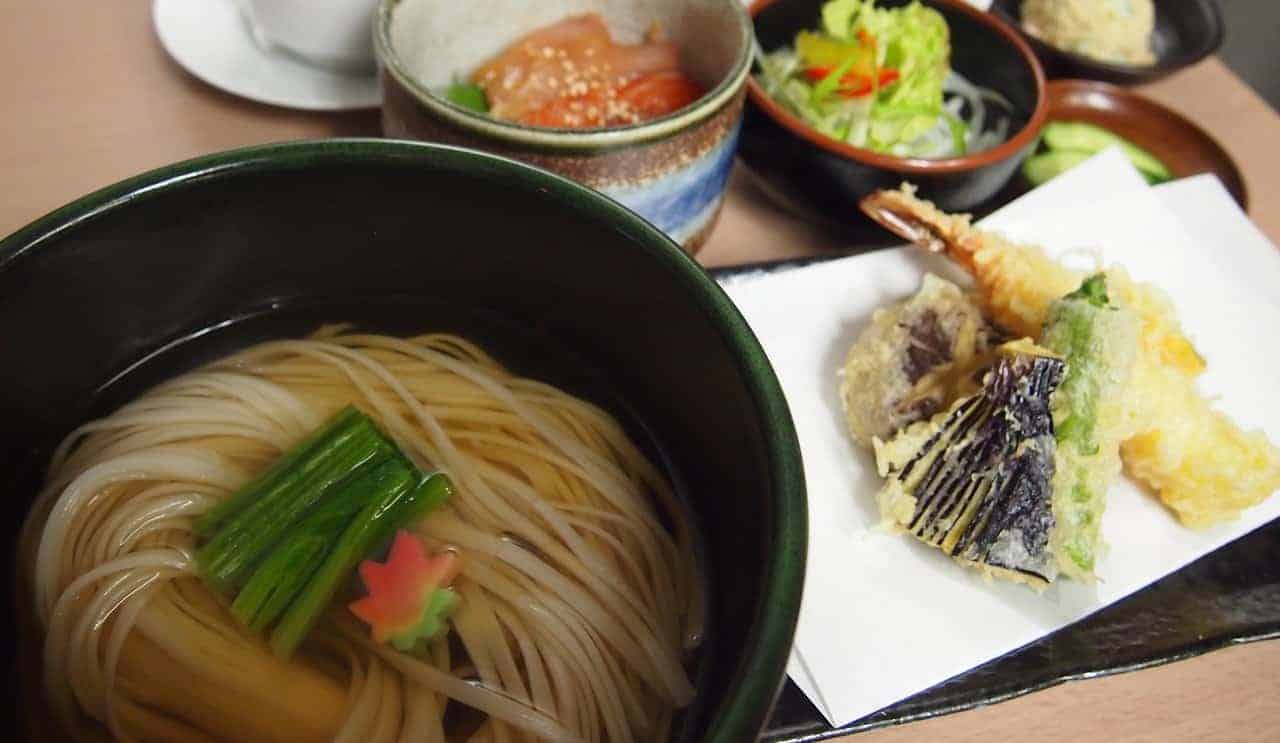 If you want a casual dining set-up during the day, head over to Oryza. The shop sells a set of Inaniwa Udon with Tempura for around 1000 JPY only. Another must-try in this place is their Inaniwa Udon carbonara. Visitors love the lightness of the noodles compared to regular pasta noodles.
Not only does this restaurant is famous for its Inaniwa Udon, they are also popular for their unique ingredients. First is the "Iburigakko" (いぶりがっこ). It is actually smoked radish that is pickled in rice malt and salt mixture. In addition to Iburigakko, Oryza also serves "Tonburi" (とんぶり). Locals usually call it land caviar. Tonburi are seeds from Japanese Bassia Scoparia or Kochia. The reason behind the nickname land caviar is the similarity of its texture to the real caviar.
At night, the entire restaurant turns into Izakaya. It's the perfect place to hang out with friends while devouring great local cuisine. Head over to Oryza and dine in their semi-private rooms. The store is just about three minutes away from JR Omagari Station.
Mugendo Omachi Honten Main Store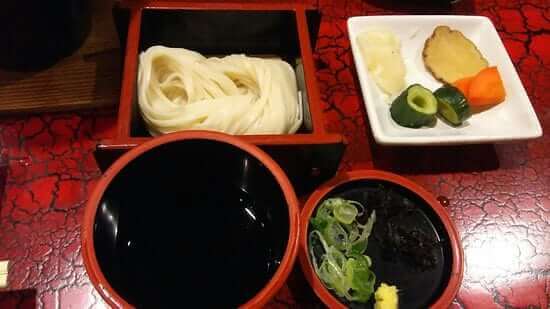 The primary store of Mugendo sits just five minutes away from Akita Station. Without a doubt, the restaurant has a modern atmosphere that is sure to boost one's appetite.
Mugendo Omachi Honten is famous for serving Inaniwa Udon on top of wooden colander. Bizarre? Definitely not! It's genius, actually. It's because the colander lets the steam out. In addition to it, the colander separates the noodles from the broth. In that way, the noodles will not easily get soggy.
Akita locals recommend this certain menu. The name of the dish is "Hinai Jidori Tsukemen". It consists of boiled Inaniwa Udon with the savory flavor of Hinai chicken. Hinai Jidori is one of Akita's popular local food.
Another recommendation from Mugendo's frequenters is their grilled Akita beef on a stone plate. The rich flavor of beef goes well with the smoothness of the noodles. This dish costs 1720 JPY.
Recommendation on How to Enjoy Inaniwa Udon
Pairing Inaniwa Udon with other local Japanese food is easy. This is because the noodles go well with almost anything! It is a surefire hit whether you pair it with stir-fry chicken or grilled beef!
Some restaurant also offer fried Inaniwa Udon while others use it as replacement for other pasta variants. Just like Oryza which uses it for their signature carbonara dish.
What do you think about Inaniwa Udon? Not a noodle fan? Go check out this traditional Japanese rice dish instead. Don't forget to share this post to your friends too!