Introduction to Date Maki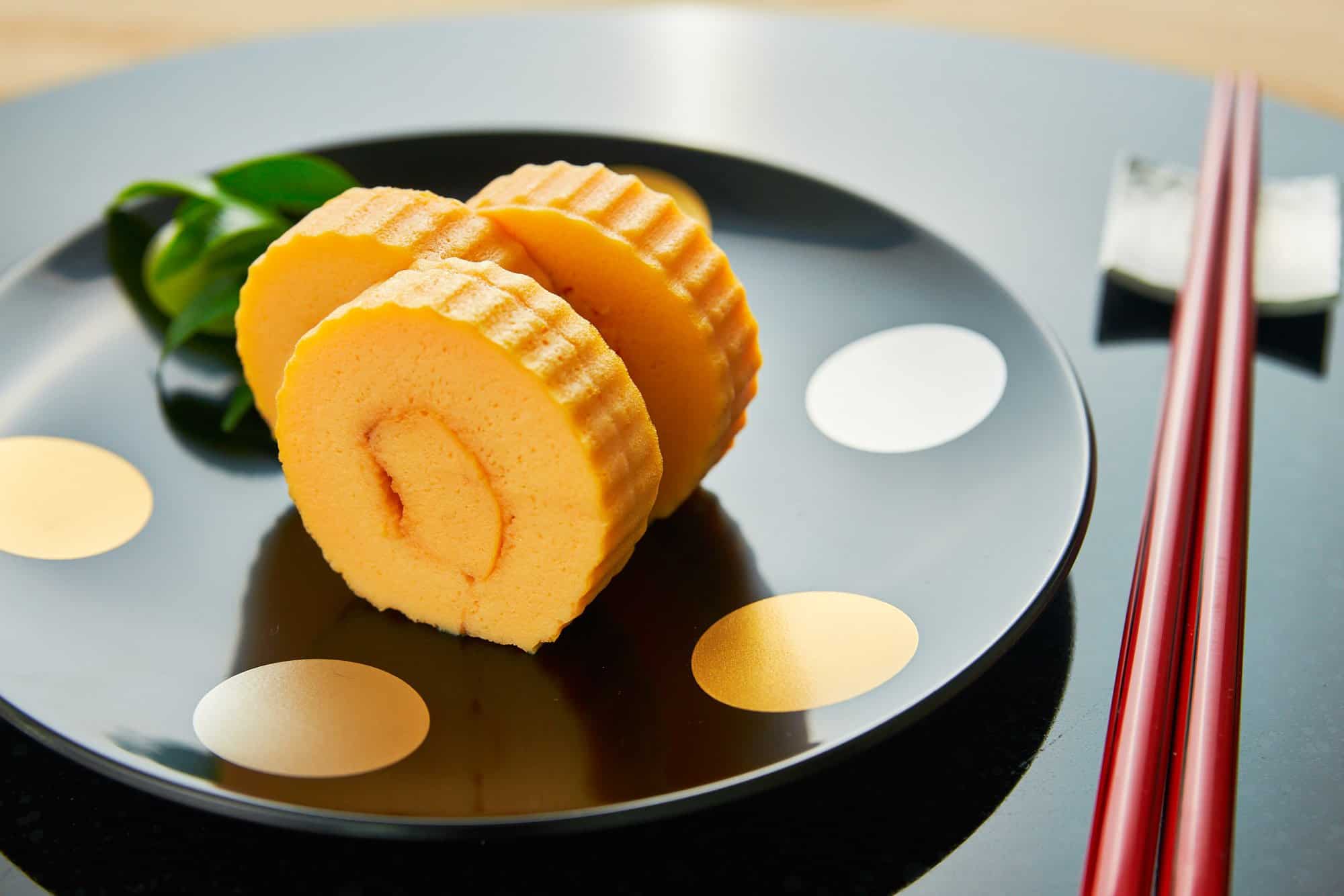 Date Maki is an egg dish that originally comes from Nagasaki, also called a sweet omelette roll. It is a part of Osechi Ryori, the traditional Japanese new year food. It is like Tamagoyaki but in a sweeter taste and cooked with fish cake. The usual ingredients consist of sugar, mirin, and honey. It also uses a fish cake called "hanpen", a white square fish cake sold at Japanese markets. Hanpen is a special ingredient that gives a fluffier texture than Tamagoyaki. In addition, Date Maki is usually served in a special box. This sweet rolled omelette is deliciously served with drinks and jams and also makes a great addition to any meal.
What is the history of Date Maki?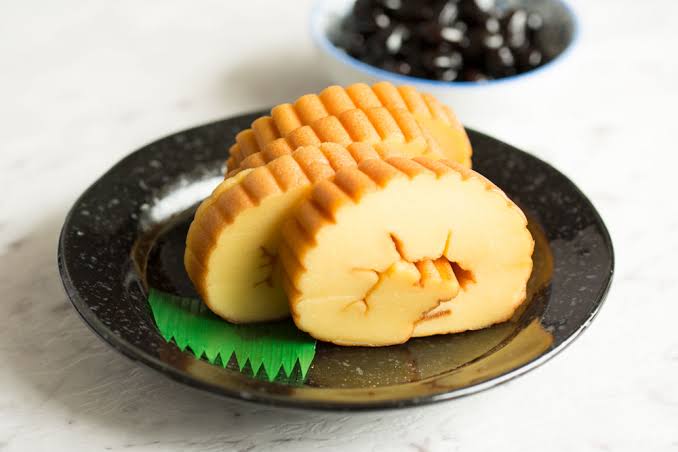 Back in the Edo period in Nagasaki, Date Maki was called Castella Kamaboko. It looked like the kimono obi that fashionable people wore. These people were called "date mono" so since Maki means rolled, castella kamaboko became Date Maki. Since the pattern of the kimono worn by them was similar to date maki, so it came to be called Date Maki. Another theory is a historical warlord Date Masamune said to have like grilled mixing eggs with flounder meat. Therefore, it was then called "Date Ware" before one is known. Date Ware was wrapped using a sushi bamboo mat, so it was later called "Date Maki". In addition, there are various theories about the meaning of date maki, such as "date" means fashionable, conspicuous, eye-catching, and more.
Etymology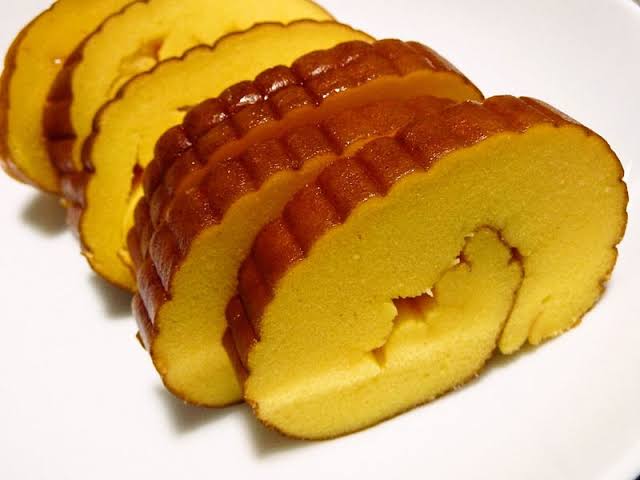 Date Maki in Kanji is 伊達巻. There are several views about the origin of the word Date. A historical warlord, Date Masamune liked the taste of this sweet rolled omelette. Also, "Date" is the name of a narrow sash for a Japanese Kimono. The old word "Date" means colourful or fashionable. The word maki means "roll."
The meaning of eating Date Maki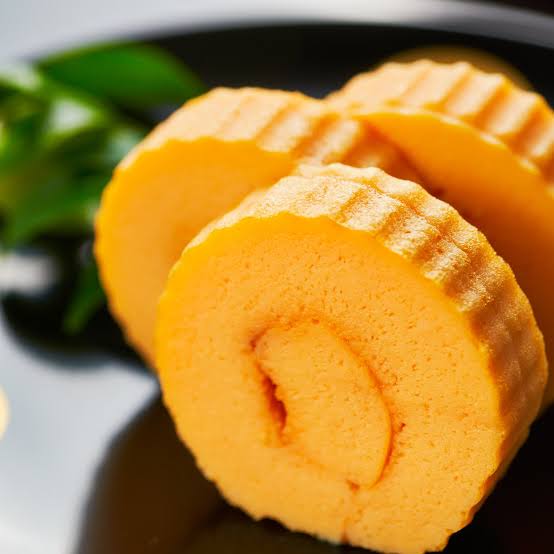 There are many types of dishes for Osechi Ryori, however, Datemaki is popular among them for its bright colour and interesting shape. Each Osechi dish has its own meaning and wishes. Date Maki expresses the desire for "academic achievement". The reason why Date Maki leads to academic achievement is in the form of being a rolled dish. Date Maki is made by mixing eggs and Hanpen, and its shape resembles a scroll. During ancient times, paper scrolls were used for long documents written in ink. Therefore, scrolls are considered to symbolize intelligence.
The next meaning is, it expresses descendants as treasures. The eggs used in Date Maki symbolize child treasures. Therefore, it also has the meaning of "prosperity of descendants" along with academic achievement. In addition, the yellow colour of the egg has the meaning of "fertility". The yellow produced by the egg is close to the colour gold, and it is preferred because it gives a gorgeous impression and can produce luxury.
What are the ingredients of Date Maki?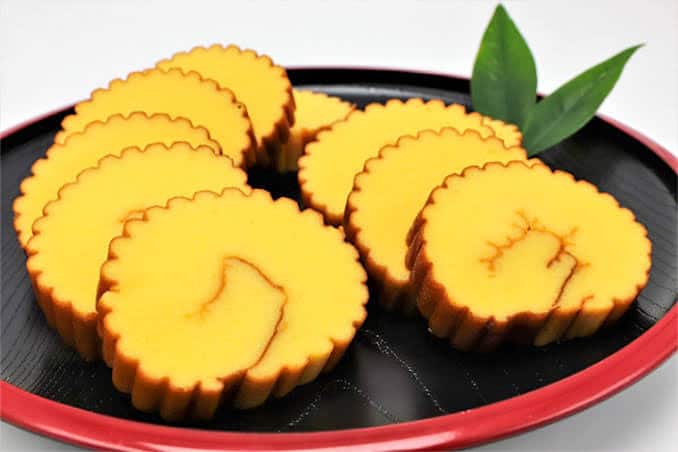 Making Date maki's rolled shape is easy and forgiving. Just cool it after you roll it using a sushi mat. Even if the egg doesn't have a perfect shape when fried or baked, rolling and cooling in the mat will correct it. Here's the list of ingredients needed for making your own delicious sweet omelette:
| | |
| --- | --- |
| Hanpen (white fish cake) | 100 g |
| Eggs | 4 pcs |
| Sugar | 2 tbsp |
| Mirin | 1 tbsp |
| Salt | 1/4 tsp |
| Honey | |
| | |
| --- | --- |
| Equipments needed: | |
| Blender or Food Processor | |
| Onisudare (Large Bamboo Mat) | |
| Parchment Paper | |
How to make Date Maki?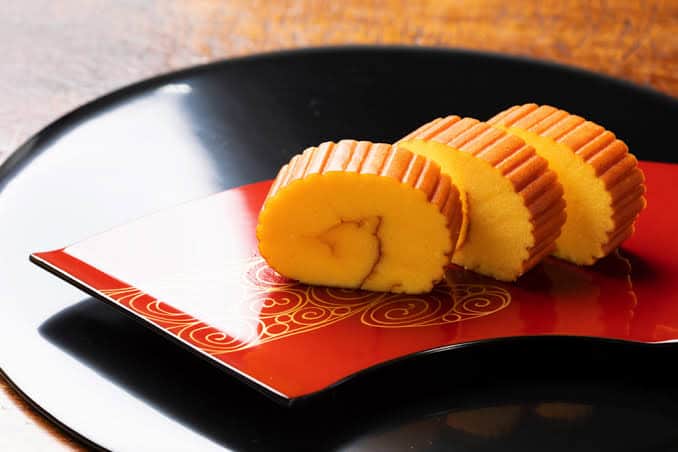 Prepare the ingredients
Pre-heat your oven to 200c. Cut the hanpen into bite-sized and put all the ingredients into a food processor or blender. Add a small amount of water into a food processor.
Put the blended mixture
Pour the mixture into the baking dish lined with parchment paper. Bake it for 20 minutes or until slightly brown on top. If you want to use the frying pan, heat it with oil. Then, pour in egg mixture, adjust the heat to low, cover with aluminium foil, and cook about 15 minutes or until cooked through.
Check if cooked
Once baked, stick a bamboo skewer and pull it out to check if the sweet omelette is cooked properly. Let the omelette deflate and cool for 1-2 minutes. It is better to roll the omelette while it's still hot.
Roll using Onisudare
Lift the parchment paper to transfer the omelette to the working station. Then place the bamboo mat over the omelette. Roll the omelette then secure the bamboo mat roll with rubber bands. Remove the omelette from the bamboo mat, cut it into preferred sizes.
You're done!
Don't forget to arrange them and serve them in a special box/container. Don't forget to share it with your family and friends this New Year!
What are the recommended shops of Date Maki?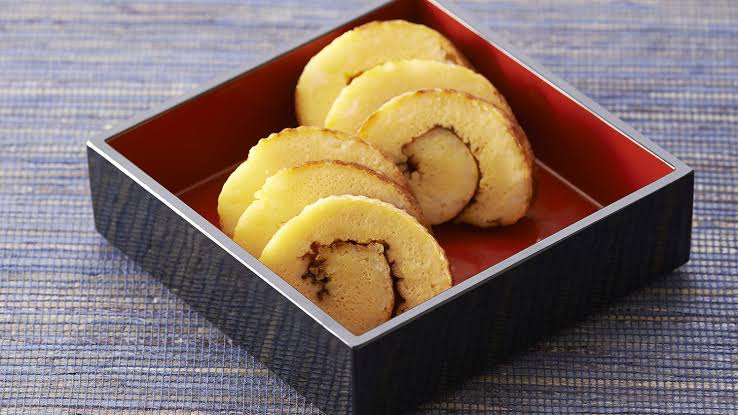 Azuma
This restaurant was founded in 1966. It has the most remarkable and famous Date Maki. The appearance looks like a pudding with golden brown colour. Aside from Date Maki, Azumi also serves Sushi and other traditional New Year treats. In this restaurant, eggs are carefully selected to be part of any of their dishes most especially in Date Maki.
Suzuhiro Asakusa
This store has specialized in traditional Japanese foods since 1865. At that time, the main business of Suzuhiro was retailing seafood. This store has a speciality in making Kamaboko. However, they also have Date Makis sold in a box. Their version has a fish paste, and it is handcrafted using special techniques. In addition, it contains eggs, shrimp, and Japanese sake.
Marutashiro Main Store
This store has a 140-year history. Marutashiro is a long-established store that started manufacturing kamaboko while running a fresh fish dealer during first year of Meiji era. It manufactures and sells various products such as odawara kamaboko, date maki and chikumawa.
Tsukiji Market
Located in Tokyo, Tsukiji Market is one of the largest fish markets in the world. Here you can also find date maki. This market sells fresh and delicious seafoods. If you want to make a homemade date maki, you may consider buying the unique fishcake here called Hanpen.
Conclusion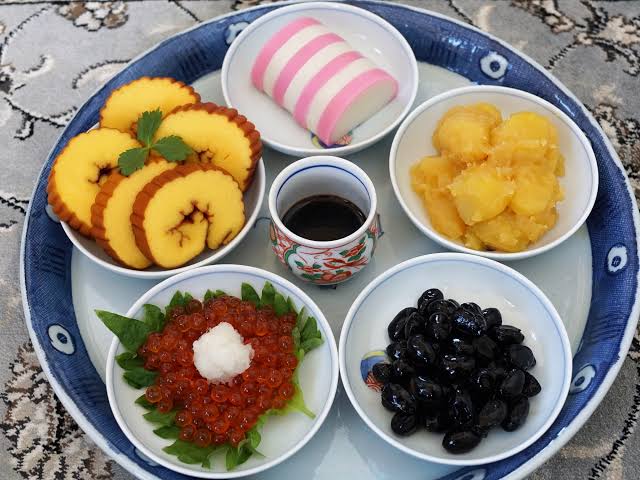 In conclusion, eggs are an important food in Asia, most especially in Japan as it gives a source of protein and vitamins. This sweet omelette contains not just proteins but also carbohydrates and fat. Date Maki can be served with any foods and jams. It is one of the most popular traditional foods during New Year. During the holiday season, most especially on New Year's day, Date Maki can be found in every supermarket. Also, there is a saying that Date Maki must be turned to the right which means the good energy of the New Year would enter. However, the left side is said to have the meaning of missing energy. In addition, there are different versions of Date Maki in the Kanto and Kansai areas. It is sweeter in Kanto than in the Kansai region. So, if you have a chance, don't forget to try both!