Asahikawa Ramen is a local ramen from Asahikawa City, Hokkaido. The mainstream of Asahikawa ramen is the soy sauce flavor of medium thick noodles, and the standard style is a double soup that combines soups such as pork bones and chicken bones with seafood soup with plenty of fat floating in it. Among the many shops in Asahikawa City, we will introduce three shops that you can't miss.
WHAT IS ASAHIKAWA RAMEN?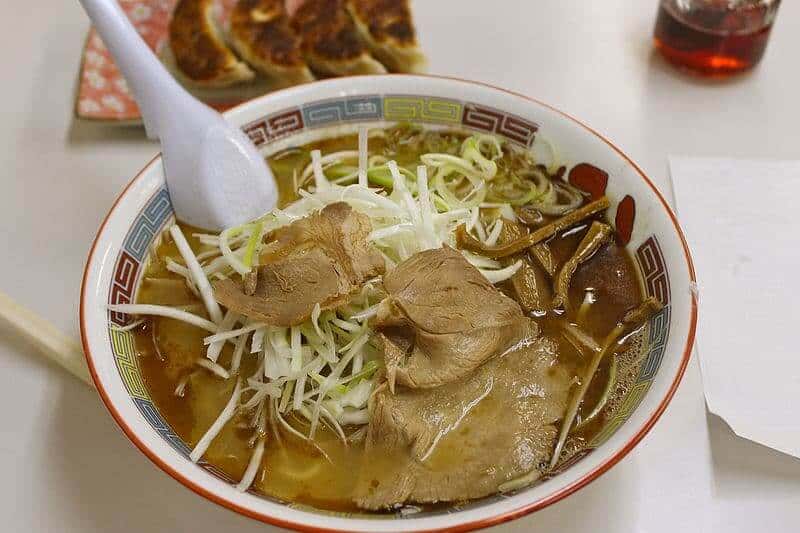 Asahikawa Ramen is a ramen that is famous around Asahikawa City. Specifically, it is located in Hokkaido prefecture. It is also a local noodle dish with a soya sauce based soup filled with wavy noodles that are slightly firm. It is also quite similar to Shirakawa ramen. The typical flavours of the broth are kelp, pork bones, chicken, and more. Common toppings include pork, bamboo shoots, eggs, and spring onions.
In addition, it is a local gourmet from a city in Hokkaido. And we all know how cold in Hokkaido, right? Therefore, in order to counter Hokkaido's cold weather, they usually add it with lard then and you can see the fat floating. Also, Asahikawa is where the winter is severe. Thus, it will make the soup difficult to cool.
WHERE IS ASAHIKAWA CITY LOCATED?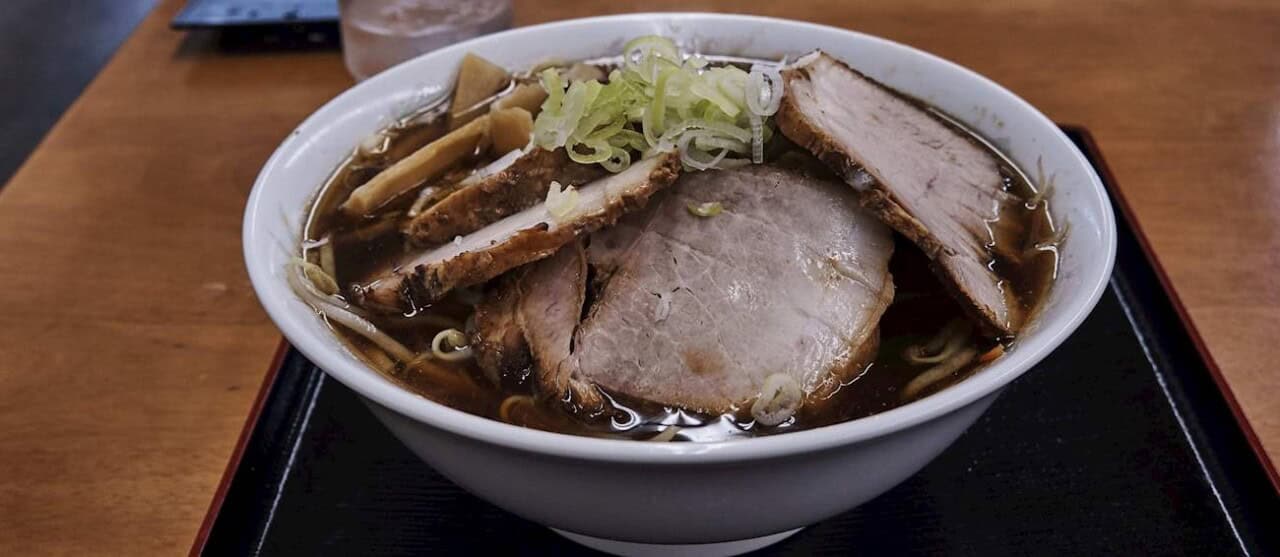 Asahikawa is located in the centre of Hokkaido. Asahikawa is the island's second largest city after Sapporo. Additionally, the city is not a leading tourist destination but its zoo. Asahiyama Zoo is among Japan's best and most popular. Asahikawa Ramen, is one of the local traditional ramen.
WHAT IS THE HISTORY OF ASAHIKAWA RAMEN?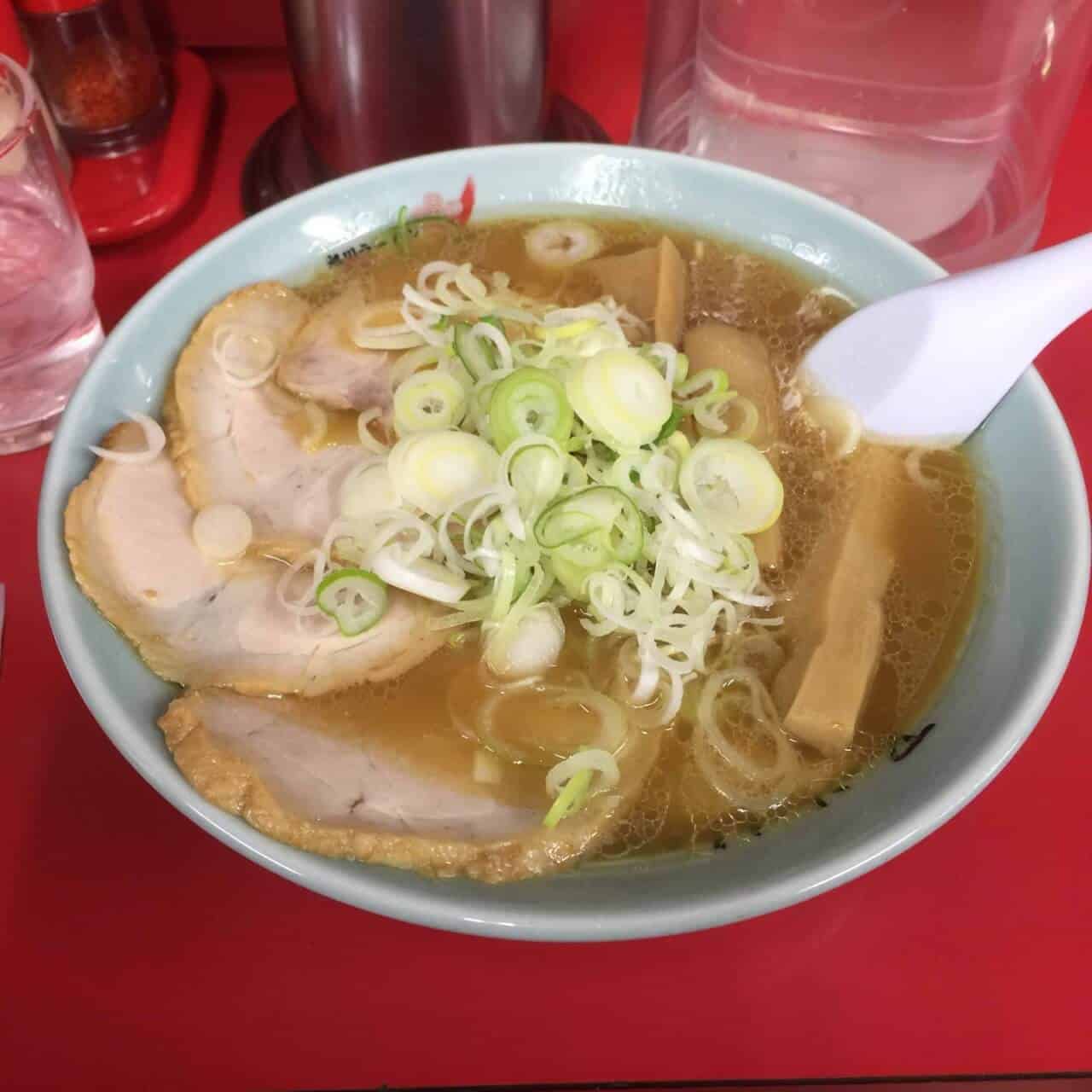 The history of Asahikawa ramen dates back to the early Showa period. But it is uncertain due to various theories. After that, Asahikawa ramen has been cut-off due to World War II. But in 1947 after the war, "Hachiya" and "Aoba", which are still in business, laid the foundation for the current Asahikawa ramen.
In addition, Asahikawa Ramen Village was born in 1996. The Tourism Division of the Commerce and Industry Department of Asahikawa City also focused on public relations and became popular as a tourist attraction. In 2001, Hokkaido and Asahikawa ramen was certified as a Hokkaido heritage site.
ABOUT ASAHIKAWA RAMEN VILLAGE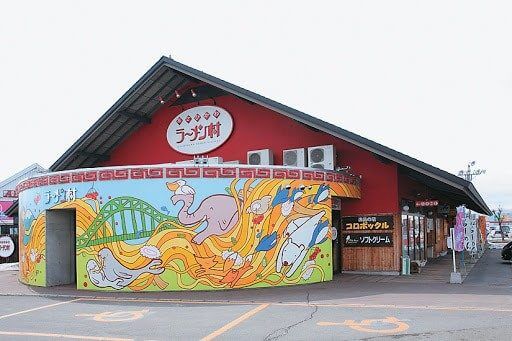 In Asahikawa City, there is a theme park called "Asahikawa Ramen Village". It contains eight popular Asahikawa ramen shops. The village accommodates Asahikawa's most famous ramen shops, which are: Aoba, Ittetsuan Matsuda, Ishida, Tenkin, Santouka, Saijo, Kobo Kato, and Baikohken. It has been a popular spot with 400,000 visitors a year since it opened in 1996. Additionally, it has a souvenir shop and unique photo spots. This is indeed is a fun park that visitors of all ages can enjoy.
Asahiyama Zoo has become popular, and many tourists from Japan and abroad are visiting Asahikawa City, and the gourmet spot that is very popular with those tourists is Asahikawa Ramen Village.
WHAT ARE THE COMMON INGREDIENTS OF ASAHIKAWA RAMEN?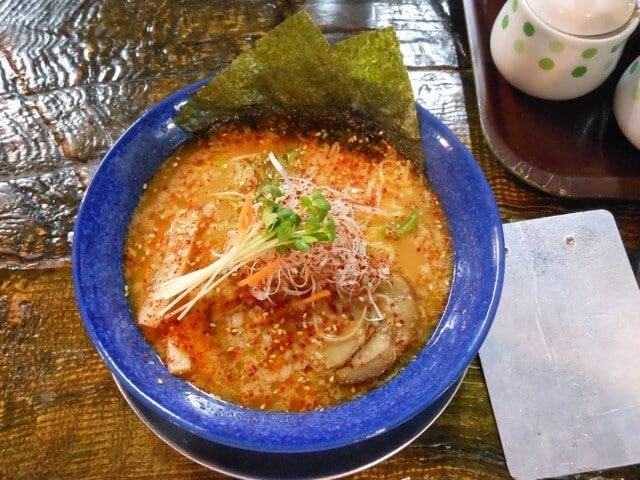 Asahikawa ramen is one of the three major ramen in Hokkaido. But the standard style is soy sauce-flavoured soup with thin curly noodles. The characteristic of soup is W soup that combines tonkotsu and seafood.
Additionally, the usual toppings of Asahikawa ramen are pickled plums, boiled eggs, char siu pork, menma (fermented bamboo shoots) and scallions.
RECOMMENDED ASAHIKAWA RAMEN RESTAURANTS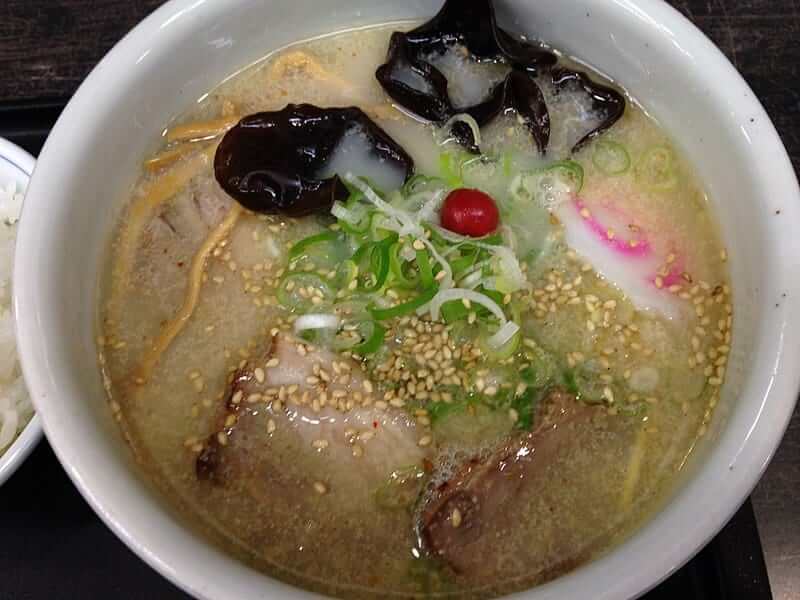 Asahikawa Ramen Aoba
Asahikawa Ramen Aoba has more than 70 years of history. The ramen soup at Aoba is made by combining soy sauce, pork broth, chicken broth, dried bonito flakes, dried mackerel, and kombu. Indeed a must try!
Ramenya Tenkin
Ramenya Tenkin was established in 1952. The ramen at Tenkin uses thick cut ramen noodles and chashu for the toppings. The soup combines the pork broth, chicken broth and soy sauce together. Additionally, recommendations are vegetable ramen and gyoza. Those were truly a must try!
Shoga Ramen Mizuno
Shoga Ramen Mizuno was established in 1967. It is one of the most legendary ramen shops in Asahikawa. Also, it is the only place that sells ginger ramen. Additionally, Ginger Ramen is popular and so tasty even for those who don't like ginger.
Hachiya Ramen Honten
It is one of the most popular ramen shops in Hokkaido. It started as ice cream shop and later on, the owner achieved his own ramen recipe from a Chinese neighbour who shared the art of making Chinese noodles. The ramen offers a unique ramen with scorched lard and became popular. The dish is characterized by its savoury taste and rich appearance. They stopped selling ice cream for a while but later on reintroduced. The signature ice cream is now a secret menu of the restaurant.
Miso Ramen at Yoshino
The most popular dish in Yoshino is Miso Ramen. The soup looks very rich, but you would find it is not actually heavy after eating it. The rich soup matches wavy and medium thin noodle very much. Yoshino serves traditional Hokkaido ramen which includes stir-fried bean sprouts, and onions on the noodles.
Ramen Santouka
Ramen Santouka specialty is its salty shio ramen, not shoyu ramen. And it is one of the most famous ramen shops in Japan and overseas. The soup uses pork, vegetable, and fish broth. Also, the noodles are medium thin cut noodles.
Baikohken Ramen
Baikohken Ramen is one of the most authentic shoyu ramen shops in Asahikawa.
Above all, it is known for their generous servings. Baikohken is famous for its popular shoyu-based broth and thick char siu slices.
Ramen Kura
Ramen Kura is famous for its tonkotsu ramen. And also, for its delicious medium thick cut noodles. It is also available for breakfast and they even have morning ramen sets. So, this is for those morning person who craves a ramen for breakfast!
Himawari Ramen
Himawari Ramen's one of the popular dish to try is the spicy miso horumon ramen. It is a ramen is grilled pork entrails. Additionally, the soup uses pork, chicken, and fish broth. It creates thick and flavourful noodle soups. Also, this is a must try!
FINAL THOUGHTS OF ASAHIKAWA RAMEN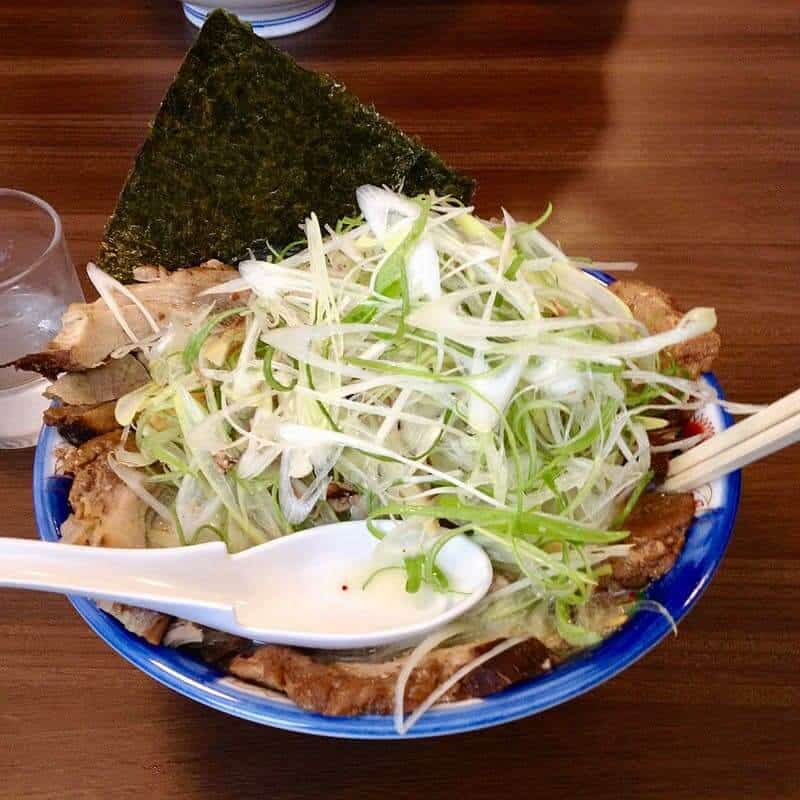 In conclusion, there are countless numbers of ramen variations exist. However, it's not that really complicated as you think. In Japan, ramen is one of their signature and traditional food influenced by region and by city. Like several other places in Hokkaido, Asahikawa is famous for its ramen. It is known for its traditional soya sauce based broth. Also, Sapporo is known for its delicious miso based broth. Hakodate, for its salt based broth.
In addition, there are still many varieties of ramen per prefectures. Japan is rich by preserving the traditional foods for how many years up until now. So, for everyone who are planning to visit Hokkaido in Japan, don't forget to visit the city of Asahikawa. Most especially, don't forget to taste the traditional Asahikawa ramen!