One of the representative dishes of Hokkaido's food culture is Sapporo ramen. The rich miso soup and the thick curly noodles create a perfect harmony that you will never forget once you taste it. We will introduce you to the history, features, and recommended shops of Sapporo ramen.
What is Sapporo Ramen?
Sapporo Ramen is one of the signature dishes of the Hokkaido region of Japan. Serving this dish is also the best when using a base soup that makes use of the miso flavor that intertwines with thick crinkled noodles. Toppings for this dish will include butter, corn and vegetables. Also, it combines the flavors of the basic ingredients of fried onions, cabbage, fried pork and of course, noodles.
What are the 5 types of ramen in Hokkaido?
The island of Hokkaido is in the northernmost part of Japan. This region is home to a few volcanoes and "onsen" (hot springs). This island is so beautiful that it has become one of the top destinations for tourists. Below are some of the fun things to see in Hokkaido:
Sapporo Beer Museum
Mount Asahi
Shibazakura
Noboribetsu Onsen
Furano
Blue Pond in Biei
Mt. Hakodate
Apart from these beautiful tourist spots, Hokkaido is also a hot spot for ramen lovers. Read on to learn more about the 5 types of Hokkaido Ramen.
Asahikawa Ramen
Asahikawa Ramen's key ingredient is "shoyu" (Japanese-style soy sauce). The saltiness of shoyu enhances the meaty flavor of boiled pork or chicken. Another essential ingredient of this ramen type is lard. Since Asahikawa city's temperature can go down, the lard serves as an aid to keep the soup hot during the cold season.
Kushiro Ramen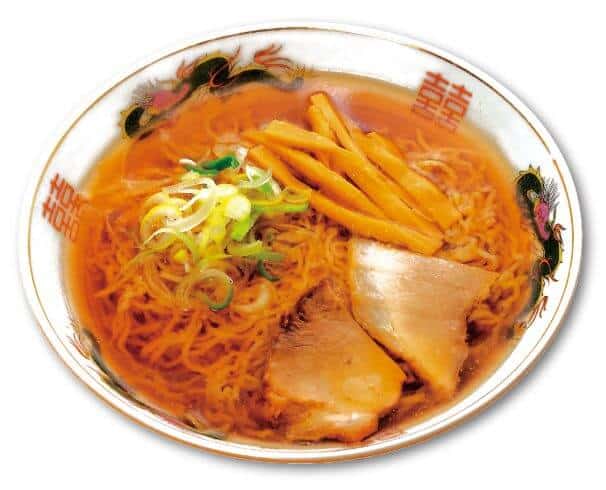 You can only eat this ramen in Kushiro. This is due to this golden rule which prohibits the addition of any kind of preservatives to the dish. Besides, it's always more fun to eat a local food in the are where it began.
Do you prefer seafood or meat flavor when it comes to your ramen soup? If you love seafood, then this is the perfect ramen for you. Kushiro Ramen utilizes the use of seafood in its broth. Many of the local shop owners use bonito and kelp to give the soup that authentic seafood flavor.
Hakodate Ramen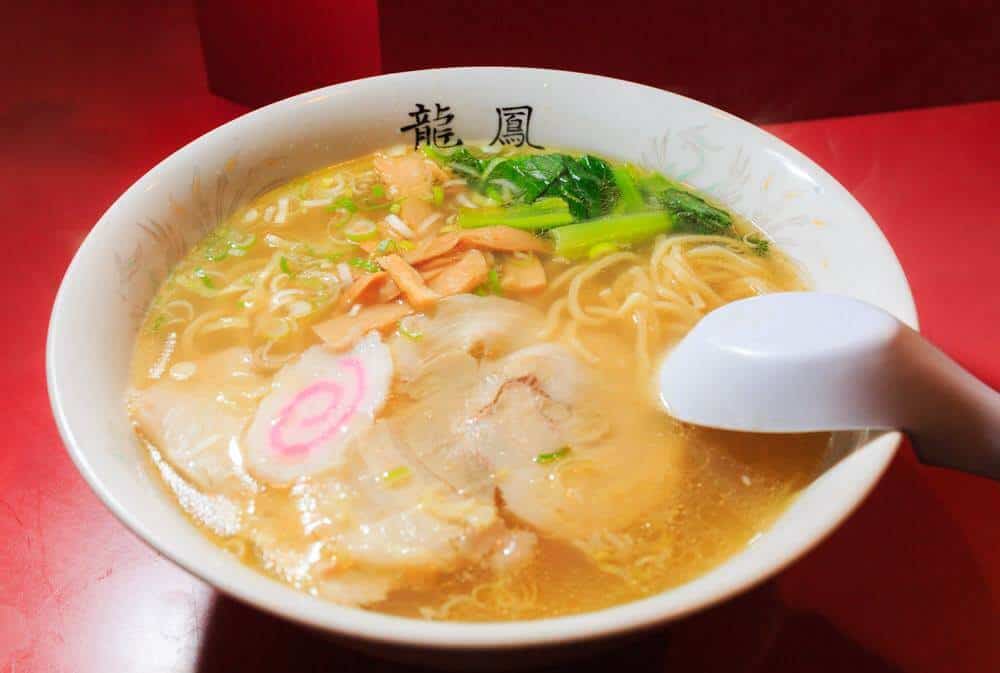 The city of Hakodate is a fantastic spot for night viewing while indulging a hot bowl of ramen. Thus, the locals have developed their signature ramen style.
Unlike other Hokkaido Ramen types, Hakodate Ramen uses straight noodles. The ingredients are simple yet flavorful. Hakodate Ramen uses "shio" salt to season the soup that is why the color is just clear.
Muroran Curry Ramen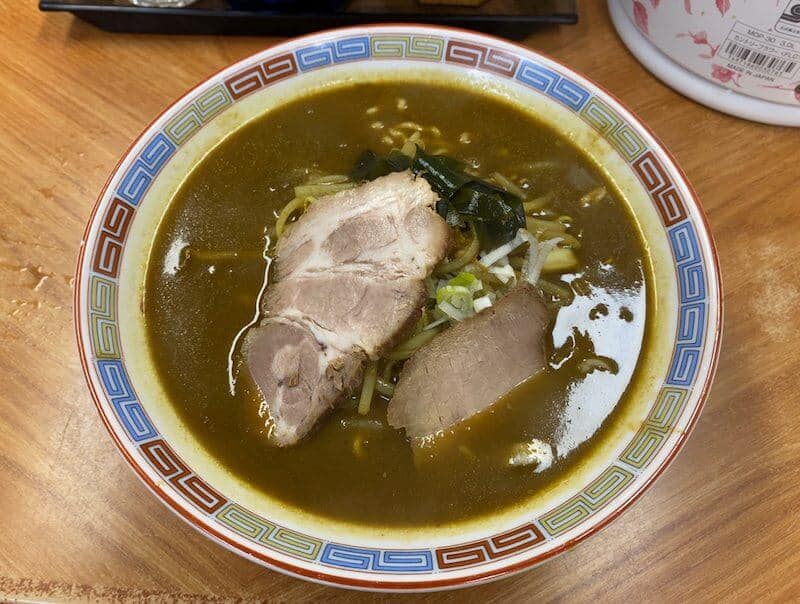 Noboribetsu Onsen is a favorite stop among tourists. While the view is breathtaking, many travelers also enjoy chowing down Muroran Curry Ramen. Aside from the popular onsen, this ramen is commonly available in Muroran City too.
The noodles of this ramen type is yellow in color and has curry flavor as the name suggests. It is spicy at first but it slowly tones down to sweet aftertaste. Another noticeable characteristics of Muroran Curry Ramen is the thickness of its soup. Hence, it is somewhat similar to curry rice.
Sapporo Ramen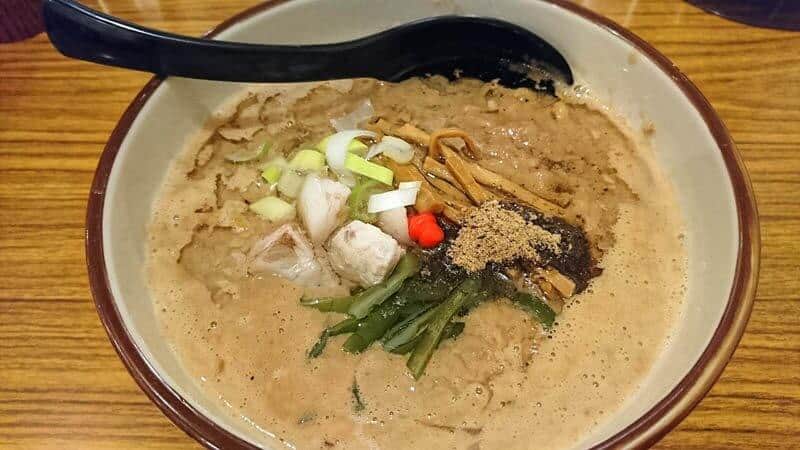 This may be the most popular among 5 Hokkaido Ramen styles. There are 3 kinds of ingredients that locals use for the broth.
Shoyu (soy sauce)
Shio (salt)
Miso
This ramen type has a rich taste and usually uses medium thick noodles. Furthermore, the use of miso is an alternative and healthier option for the soup.
What is so special about Sapporo ramen?
Every bowl of Sapporo ramen soup that is served has been made entirely in the wok. This style of ramen is typically made by mixing the tare (sauce) together with the base broth before the noodles and toppings are added. The tare is caramelized with vegetables then the base broth is added. This method of cooking ramen also requires a few extra steps and skill. Higher temperatures can be maintained by cooking in the wok to create a deeper and more aromatic flavor.
Tare: the Sauce of Sapporo Ramen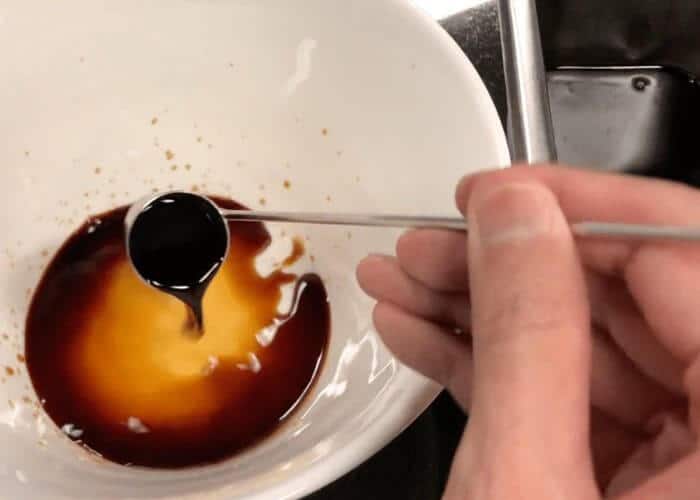 Tare, also known as Kaeshi is a strong and salty flavored sauce made from shoyu (also known as soy sauce), miso, shio (salt) in addition to other flavors that help to determine Sapporo ramen's particular style. The best chefs familiarize themselves with the different types and hand-pick the essential ingredients such as the soy sauce and miso.
What is Miso?
Miso is a traditional yet versatile food. It comes as a textured paste full of rich and complex flavors. In fact, it has a consistency similar to that of hummus though the miso you will find is slightly denser while full of several important nutrients. It is available in dozens of varieties and is used for soups, marinades for meat and fish dishes, vegetable stir fries and so much more.
Miso has featured as a staple part of the Japanese diet for hundreds of years. Moreover, Japan's biggest producer of this product is Marukome and they make more than 100,000 tons of miso every year. Due to the ever growing popularity worldwide of Japanese food the use of miso is also increasing.
The History of Sapporo Ramen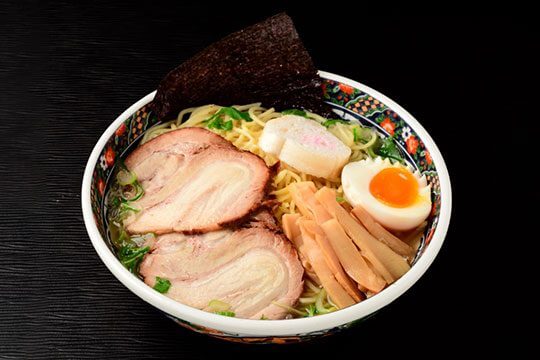 Ramen was first introduced into Sapporo by a Chinese chef, Wang Wencai in 1923 when he opened the Takeya Restaurant. In the beginning he served a light chicken broth with its flavor coming from the shoyu or soy sauce. With the onset of the Second World War everything changed, ramen had essentially disappeared as the luxury of eating out became a victim of the rationing that was in place at that time. Once peace was restored ramen became popular once again with new styles being introduced such as a thicker pork broth used in the Ryuho restaurant in 1946 and the following year in the Daruma-ken restaurant by Senji Nishiyama. Then, his brother becomes the founder of Nishiyama Seimen Noodle Company in 1953.
At first the main flavor was a combination of the soy sauce and salt. In 1954 a customer asked for some noodles in his miso and pork soup and a new classic dish was born. Thus, it marks the beginning of the name Miso Ramen. Since then, the signature dish of Sapporo style ramen has been Miso Ramen. The restaurant that started the dish, the Aji-no-Sanpei has continued with the same recipe since its first use in 1954.
Where to find Sapporo Ramen?
When you arrive into Sapporo, it is likely you will arrive through the city's airport, the New Chitose Airport. Here on your arrival are numerous restaurants open purely for selling you their version of this dish.
Higuma Yokocho Main Store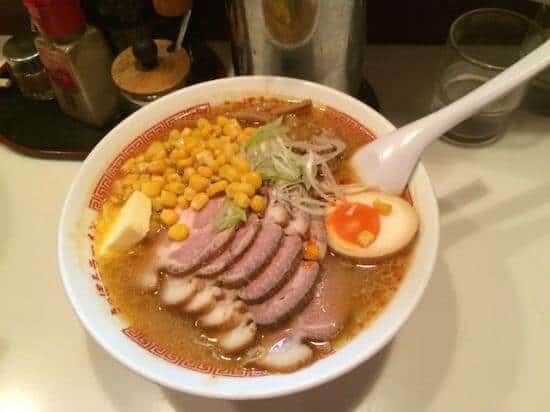 Higuma Yokocho Main Store sits just 3 minutes away from Susukino Station. A lot of working individuals come to this place and enjoy a bowl of Sapporo Ramen. This store has been serving delicious ramen since 1972. As a matter of fact, customers flock to this restaurant from lunch time onwards.
Ramen Sora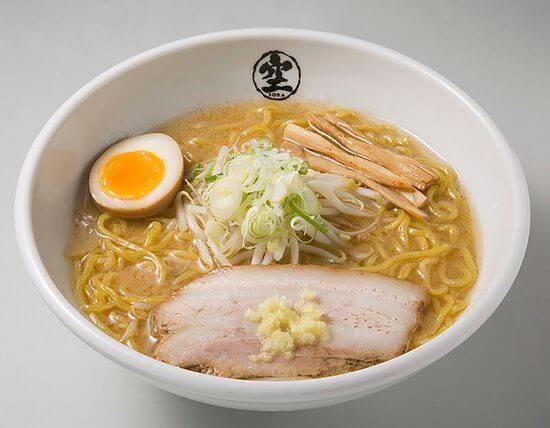 This style of ramen soup has a rich attractive taste. The Ramen Sora is located in Sapporo city in addition to having restaurants overseas in locations such as Singapore and Las Vegas. This style of Sapporo Ramen uses thick noodles combined with a thick and easy to drink soup. You will enjoy the taste that feels like it melts in your mouth on its first tasting. The soup has been boiling for five hours to ensure the softness of its ingredients reach its customers in a perfect tasting soup. Ramen Sora is a stylish space with plenty of seating.
Keyaki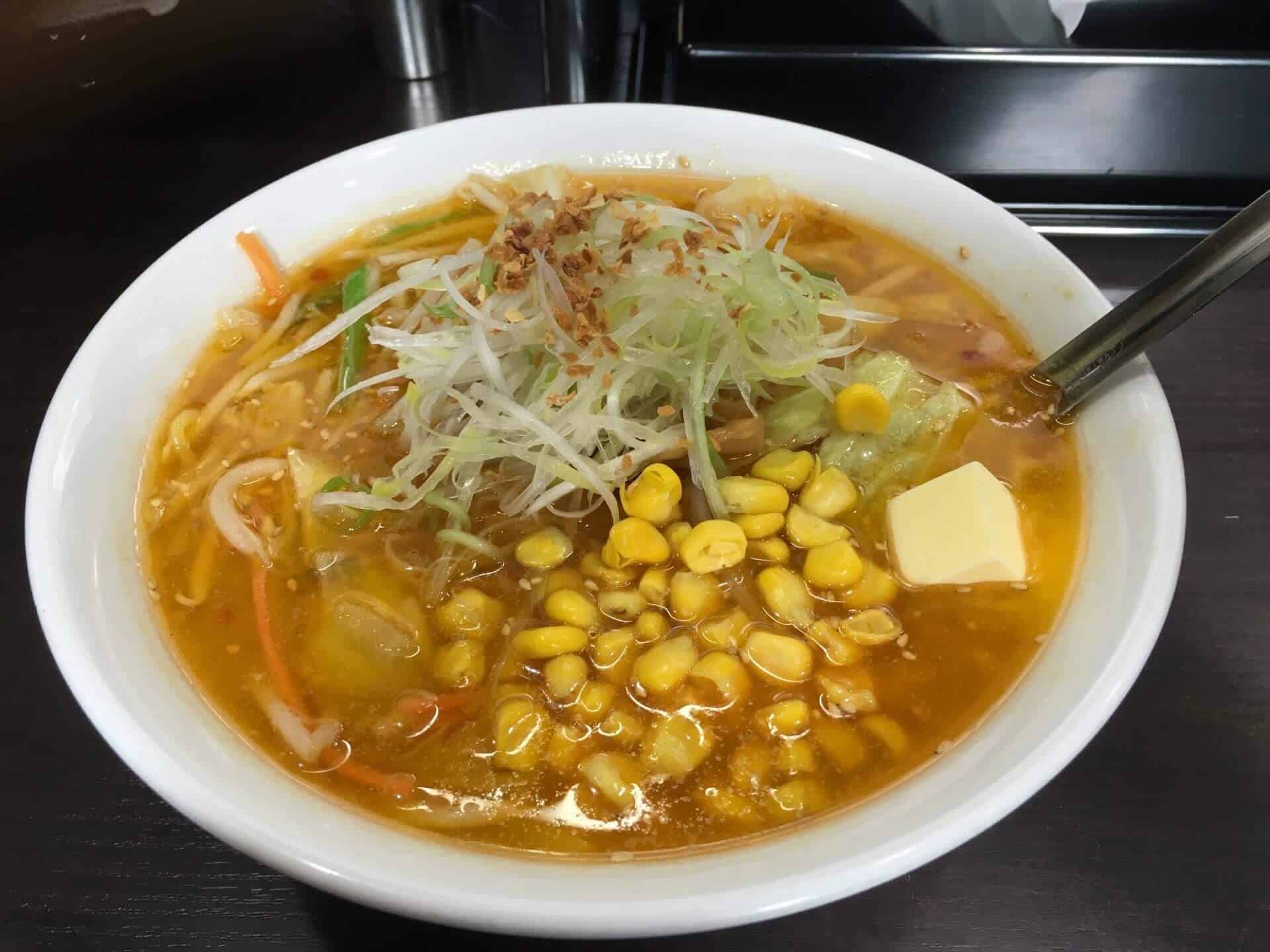 Keyaki is one of Sapporo's miso noodle specialty stores that have been in existence for more than 20 years. The soup simmers for 10 hours before it is ready for customers to consume. In the fiercely competitive downtown area of Susukino in Sapporo the colorful look and appealing smell are part of the reason local people flock here. The other reason is the taste that appeals to the senses through the slow cooking process using only the finest ingredients.
Ramen Shin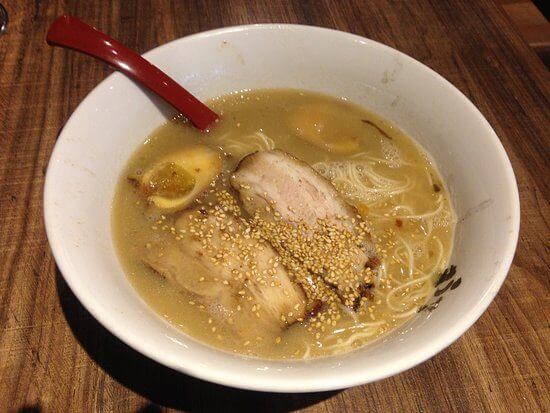 Third on the list is Ramen Shin. This shop is so popular that some of the items on their menu is available in limited quantity only. In fact, it sells our quickly everyday that it is best to visit the shop as early as possible. Ramen Shin is not just popular for Sapporo Ramen but also for Spicy Miso Ramen. Locals recommend this place for an authentic ramen experience!
Sapporo Ramen Musashi Main Store
This store has 20 dine in seats available. Expect a long line of customers upon arriving to this place. Musashi Main Store is just a kilometer away from Heiwa Station so getting there is quite easy.
The soup they are selling is a favorite among frequenters. It's because of the savory flavor of minced meat and vegetables that are stir-fried to perfection. Musashi also has 3 types of miso: aged miso, aged white miso, and aged spicy miso.
Sapporo Ramen Verdict
Sapporo Ramen is indeed one of the many ramen variants. It's safe to say that a trip to Hokkaido is not complete without tasting this fantastic local food. If you're a fan of other ramen such as Okayama Ramen and Hachioji Ramen, you'll definitely enjoy a bowl of Sapporo Ramen too.
Save this article on your bookmarks if you're planning to taste Sapporo Ramen soon. Don't forget to share this on social media accounts too!