Even in the hot and humid season, this mugitoro rice is smooth and easy to enjoy. It's also highly nutritious, making it the perfect dish for this season when people tend to get sick. Let's explore the appeal of barley and rice, which can also used to prevent summer fatigue.
What is Mugitoro?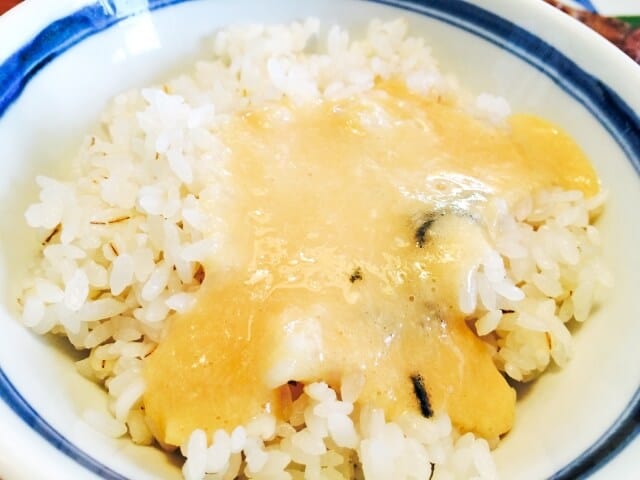 Mugitoro is a Japanese dish that locals eat and topped with grated yamaimo potato, over barley rice (mugi). When eaten over rice, they call it yam (tororomeshi, Tororo mama) or yam kakemeshi. You will get smooth-grated yam if you grind the peeled Japanese yam directly in a mortar. It is quick and easy to make by putting the wholesale product in a mortar and pestle, but the texture is inferior.
Locals also sometimes add the green onions, seaweed, wasabi, etc. Neberikko, a new variety developed in Tottori Prefecture by combining Japanese yam. Japanese yam can be eaten by adding soy sauce and other ingredients and pouring it over barley rice instead of spreading it with soup stock. 
Mugitoro History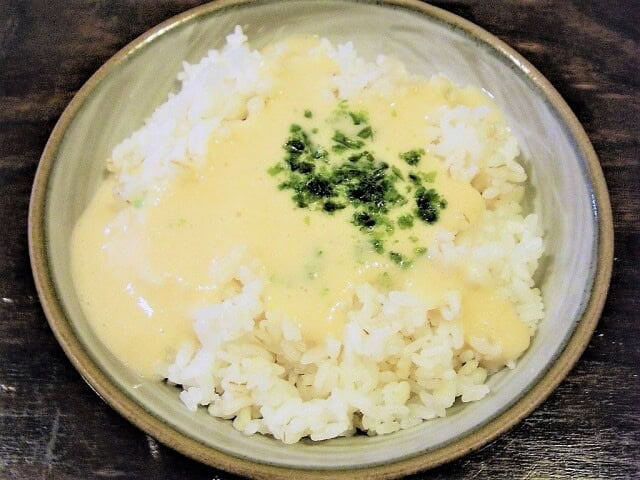 People have been consuming the barley used in Mugi Toro Meshi since the Yayoi period. The practice of eating barley rice, a blend of rice and barley, began in the Heian period. During the Heian period, when the average lifespan ranged from 30 to 40 years, Tokugawa Ieyasu, a barley rice enthusiast, remarkably lived to the ripe age of 74. This occurrence is believed to have contributed to its popularity as a food that could combat prevalent health issues during the Meiji era.
The famous place that started Mugitoro dishes is in the old Mariko area along the Tokaido road, which is now called Maruko in Shizuoka City, Shizuoka Prefecture. "Chojiya," an old-time restaurant, goes way back to the time when Keicho was just beginning, and it has been dishing up food for almost 430 years. Many important people from history have come here for meals or stayed the night.
In Maruko, it's known as a cozy little teahouse with a sign that says "Special Tororo Soup" since it's the 53rd stop on Tokaido Road. People started recognizing it as Mariko's specialty thanks to a story called Tokaidochu Hizakurige by Jugensha Ikku. Interestingly, two famous travellers, Yaji and Kita, ended up in a fight with the owner and another couple there and, in the end, couldn't say anything more about it.
Mugitoro Day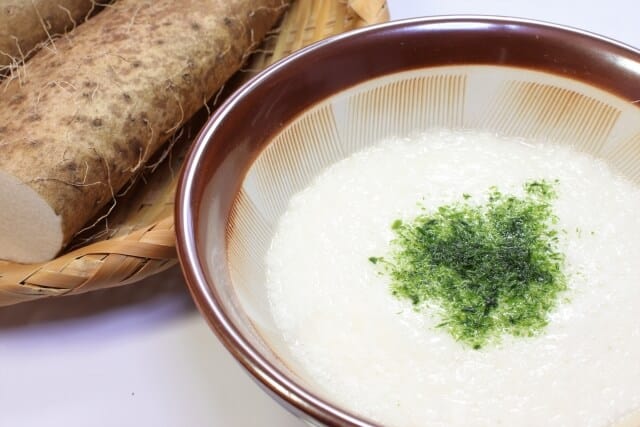 Mugi Toro Day falls on June 16th. This designation plays on the words "barley = 6" and "toro = 16." By incorporating barley into your diet this season before summer, you can anticipate preventing summer fatigue.
Health benefits of eating Mugitoro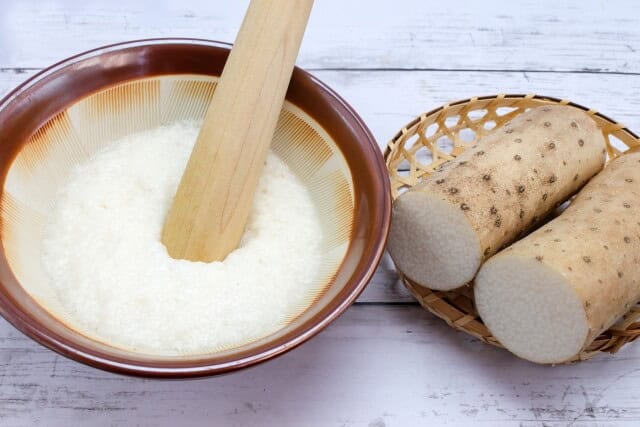 Do you wonder what causes summer fatigue? One contributing factor is a deficiency in minerals and vitamins. In recent years, the intensity of summer heat has increased, making it common practice to consume water frequently. Nevertheless, sweating not only results in water loss but also depletes essential minerals required for organ and tissue function, as well as vital components like vitamin B1, essential for carbohydrate metabolism and energy conversion. Stress can also deplete minerals in your body, and the sweltering heat itself imposes significant stress, potentially leading to mineral deficiencies. Furthermore, reduced appetite due to heat and excessive consumption of cold foods can hinder digestive function, potentially causing nutritional deficiencies, recognized as contributing factors to summer fatigue.
Mugitoro FAQ
How did yam become a pair with barley rice?

It is still unclear when yam and barley rice began to be eaten together. However, it is popular that in the 1950s, "Tororo soup," a dish of grated yam served over barley rice, was a specialty of Shizuoka City. Tororo soup was so famous that they featured it in Matsuo Basho's haiku and Utagawa Hiroshige's The 53 Stations of the Tokaido.

What is beef tongue plus mugitoro?

Locals wanted health-conscious women to enjoy its deliciousness. So they cut the thick beef tongue into thin pieces to make it easier to eat, and added grated yam to the barley rice. A set meal that is easily digested and absorbed. 
Mugitoro Recipe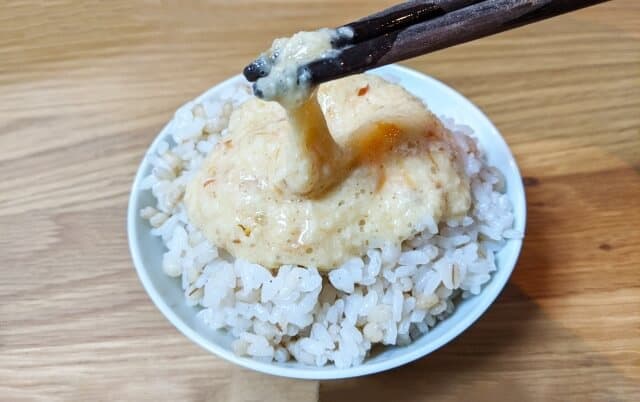 Mugitoro Ingredients 
| Ingredients of Mugitoro for 2 persons | Measuremements |
| --- | --- |
| Barley rice | 100g |
| Yam | 200g |
| Dashi stock | 28g |
| Light soy sauce | 14g |
How to make Mugitoro?
Adding dashi stock
Add the dashi soup little by little to the yams and mix evenly.
Adding soy sauce
Add light soy sauce and mix well.
Complete and serve
Place the barley rice in a bowl.
Where to buy Mugitoro?
Asakusa Mugitoro (浅草むぎとろ)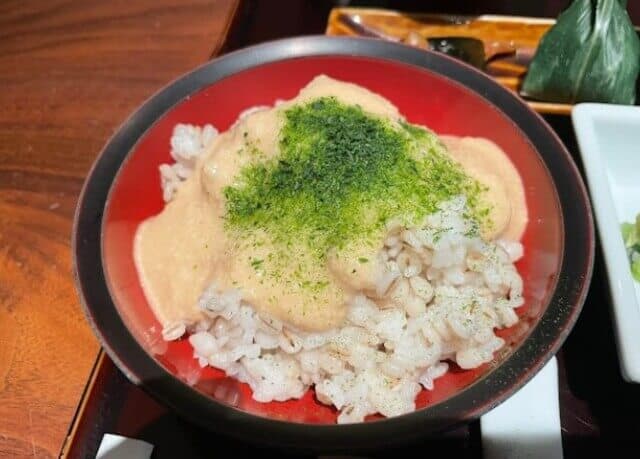 A popular menu item is the "Mugitoro Gozen" (pictured 5,500 yen), which is a course meal that allows you to enjoy the monthly seasonal ingredients. We also recommend the "Mugitoro Buffet" which is only available during weekday afternoons. This is a reasonable price of 1,500 yen, and you can enjoy seasoned yam, barley rice, two types of side dishes, miso soup, and pickled vegetables. 
Nishikasai (山芋の多い料理店 西葛西)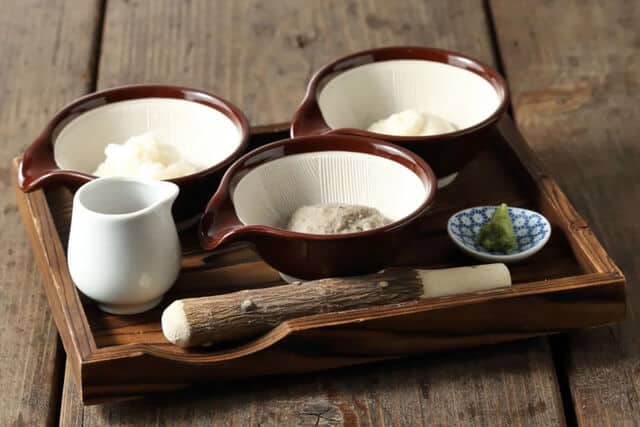 For the barley toro rice at this restaurant, you can choose from two types of tororo: rice cooked in an earthenware pot, wild yam, or yam. You can come here just to eat the barley toro rice, or you can come for a course meal where you can enjoy the barley toro rice as a side dish, or you can choose the menu to suit the occasion.
Gohan to Tororo Toro Mugi (ご飯ととろろ とろ麦 浅草EKIMISE店)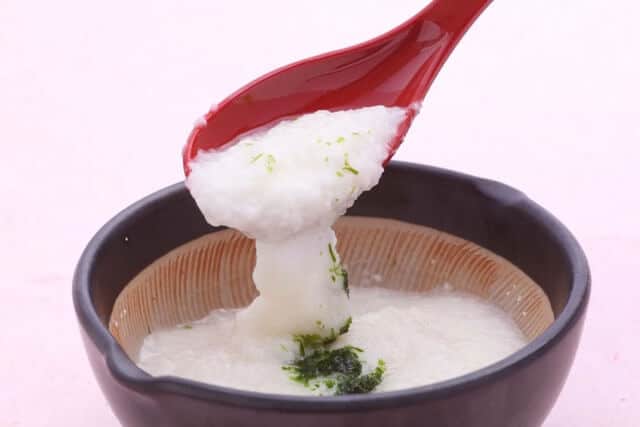 This shop is a barley toro specialty store that is particular about each and every ingredient, including grated yam and sticky rice. The biggest attraction of this restaurant is that you can choose from three types of rice and yam. The first choice of rice is the classic barley sticky rice. Made with domestically produced rice and sticky barley. Then, the second rice is mixed grain rice. The barley sticky rice introduced earlier is blended with grains, giving it a chewy texture. And the third one is a flavorful rice dish made of barley sticky rice topped with Japanese pepper and shredded shiso.
Takeaway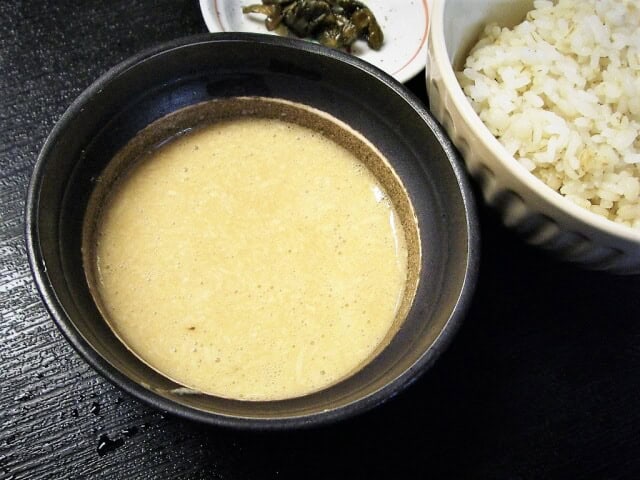 The combination of rice and grated yamaimo creates a dish that is both starchy and slimy in texture. The yamaimo imparts a refreshing, slightly sweet flavor to the rice. Mugitoro is often served as a side dish or as part of a larger meal in Japanese cuisine. So, whether you're enjoying Mugitoro in Japan or trying your hand at making it at home, may you find inspiration in the simple yet profound beauty of this traditional dish.
You can check some Japanese dishes below that we know you would like to try too.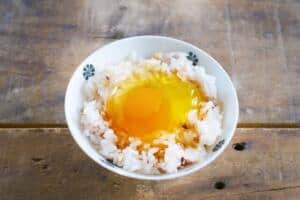 Tamago Kake Gohan (卵かけご飯)
【Introduction to Tamago Kake Gohan】 Did you have any idea what the Japanese eat for their breakfast? Well, this article will be your guide to one of their …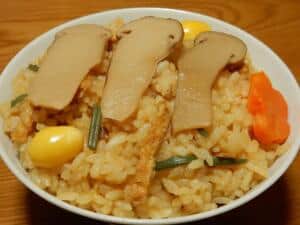 Matsutake Gohan (松茸ごはん)
【Introduction to Matsutake Gohan】 Have you ever heard of Matsutake Gohan or Pine Mushroom Rice? And have you tried it before? Well, if not, then I will gui…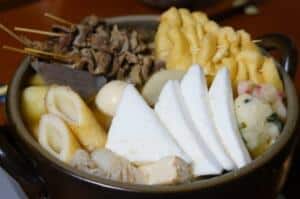 Hanpen (半片)
Although many people know about the existence of hanpen, many people do not eat it every day. This dish tends to play a supporting role, it is actually a goo…