Ise Udon is a thick and soft noodle with a unique dark sauce that combines dashi stock and Ise damari. It is a representative of "Yawa udon" and is loved as a local dish of Ise. Originally, it was the "original fast food" born in the Edo period as a source of energy that was gentle on the stomach of visitors who made a long trip to Ise Jingu. Don't think that the thick noodles and thick sauce "they all taste the same." The way the soup stock is taken, the toppings, and the individuality of each store are different. So let us explore about Ise udon in this article.
What is Ise Udon?
Ise Udon is a dish that has extra thick and chewy noodles. Of course, it's local food in Ise but it is also popular all over Japan. Even though it's a kind of Udon, its characteristics and cooking method are quite different from others.
What is the origin of Ise Udon?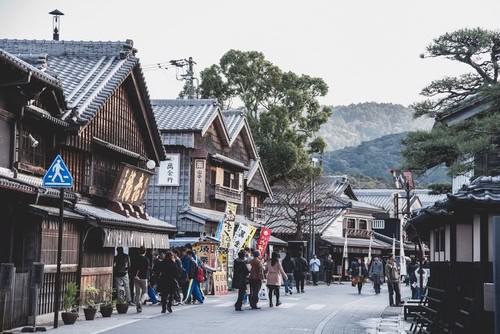 The history of this local dish from Mie Prefecture dates back to Edo Period. To begin with, historians believe that Ise locals are fond of making thick noodles. Locals refuse to stretch the noodles and combine them with miso sauce. Also, these thick noodles are chewier than usual. Hence, it has become one of Ise's traditions. Some claim that this dish is an improvement of what farmers usually eat.
Back then, there was a store that sells boiled noodles with soybean paste. During that time, Ise worshippers start to become popular. Hence, the owner built the shop to serve Ise worshippers. Since the noodles are thick but soft, boiling time is nothing to worry about.
At first, locals call the dish just "udon". Only during 1965 when a famous lyricist called it "Ise Udon" in a radio interview. From then on, people started using the name. Thus, Ise Udon is now one of the famous local food in the area.
How to cook Ise Udon?
Consequently, the highlight feature of this Ise local food is its shorter boiling time. In comparison with just regular udon which you have to boil longer, Ise Udon needs only a few minutes.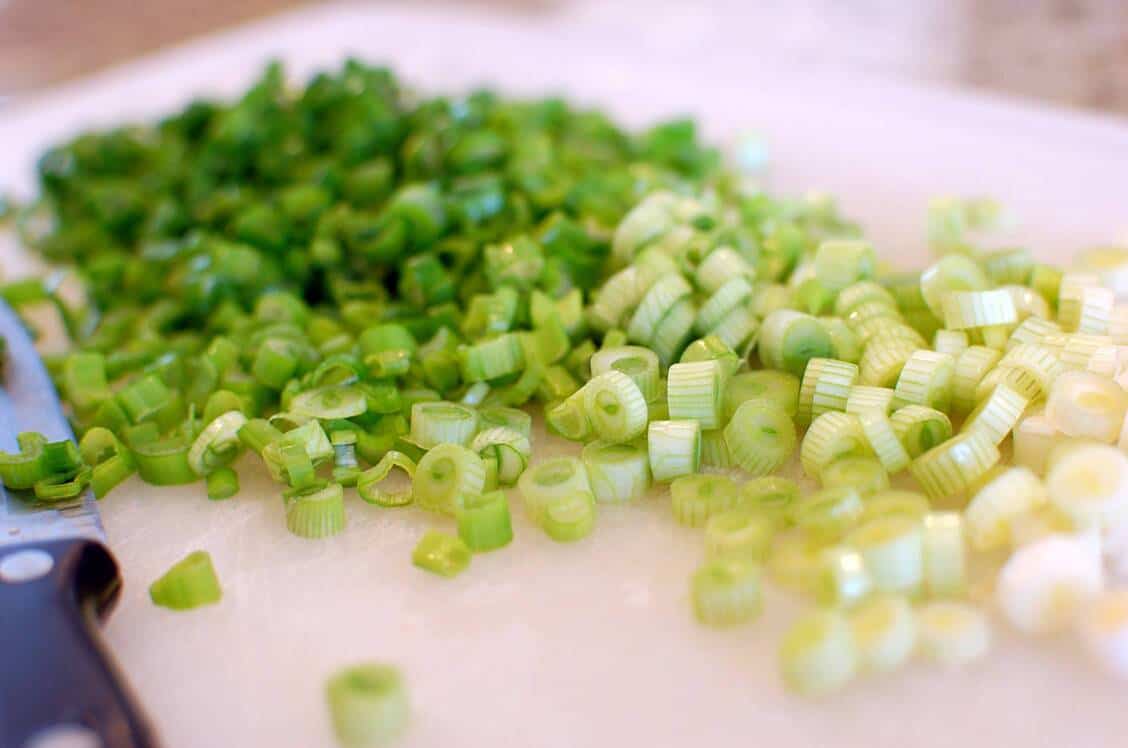 Ingredients
| | |
| --- | --- |
| Good for 2 pax | |
| shoyu | 4 tbsp. |
| mirin | 3 tbsp. |
| sake | 1 tbsp. |
| sugar | 2 tsp. |
| dashi stock | 90 ml |
| green onion | 2 stalks |
| pack of udon for two | n/a |
Process
Simmer shoyu, mirin, sugar, and sake in a pot to begin with.
Then, pour the dashi stock and let it boil.
After that, boil the Ise Udon in clean water for four minutes (4 minutes).
As soon as the water starts bubbling, turn off the heat.
Then, drain all the excess water from the noodles.
At this instant, transfer the noodles into a bowl and pour just a little amount of sauce.
Finally, garnish with green onions and serve!
Is it healthy?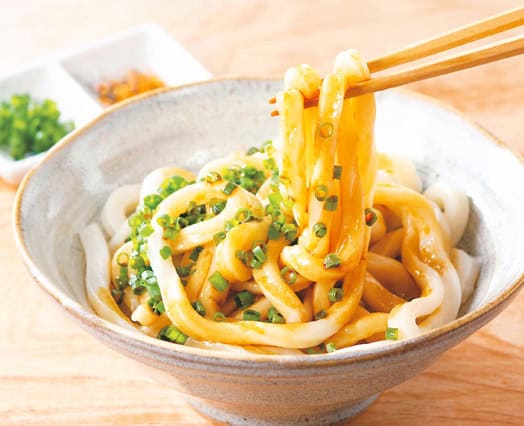 For the most part, Ise Udon contains carbohydrates. What are the benefits of carbohydrates to our bodies? To begin with, it provides and stores energy. Secondly, it stores proteins and fats for other uses. Lastly, it helps build macromolecules. It's not a bad thing after all!
However, udon lacks proteins. Unlike dishes that contain meat and dairy products that are all rich in protein. This nutrient is essential and plays a crucial role in our bodies. Thus, eating Ise Udon leaves you with more carbohydrates.
To clarify, carbohydrates can lead to weight gain if not burned properly. Also, it can increase the risk of heart disease and diabetes.
Hence, moderation is the key.
Where to eat Ise Udon?
Since the popularity of Ise Udon, many stores in the area started selling the dish. In fact, many Ise worshippers include visiting a restaurant in their itineraries. Here are some of the shops that locals recommend.
Meat Ise Udon (肉伊勢うどん)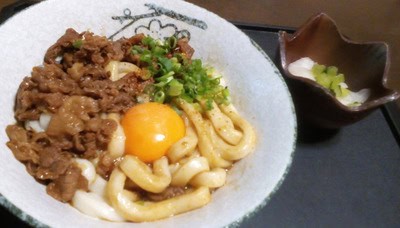 If it's not for this restaurant, we would not have Ise Udon today. In other words, this place is where the originator gave birth to the local udon dish.
In addition, this shop has been serving customers for a long time already. As a matter of fact, the recipe and the management of the store were passed down from generation to generation. Therefore, coming to Meat Ise Udon is not just tasting the original local dish, but also experiencing a tradition from Taisho Era.
Meat Ise Udon is just ten minutes (10 minutes) away by foot from JR Iseshi station.
Okada-ya (岡田屋)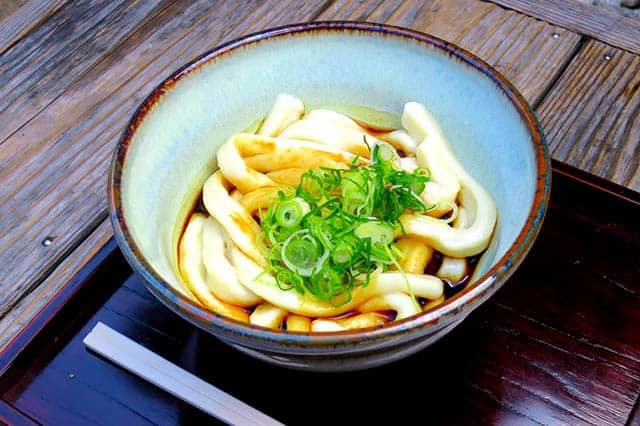 The founder of this restaurant built it in 1953. What makes them a standout? It's their secret sauce! To put it differently, it's not really a secret. But locals usually call it a secret since there's only limited info on what makes it up.
Another thing that makes their Ise Udon special is they incorporate eggs with the noodles. Regular customers of Okada-ya love this pairing as it balances the taste of the dish.
Lastly, the shop is also popular for its Curry Ise Udon for 750 yen only.
Mameya (伊勢うどんのまめや)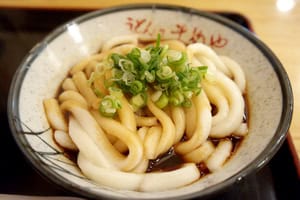 Mameya is one of the oldest shops in Chitose. As a matter of fact, the owner founded this popular shop back in the twelfth year of Taisho (12th year of Taisho). The restaurant boasts their homemade noodles using wheat. Also, their sauce is a combination of bonito dashi and Tamari soy sauce. Mameya is not just famous for their traditional Ise Udon, but their Ise Ebi Udon is also a favorite among frequenters. Basically, it's the same just with a huge lobster on top.
To get to the restaurant, alight at the north exit of Kintetsu Ise-shi station and walk for about five minutes.
Kiya Shokudo (起矢食堂)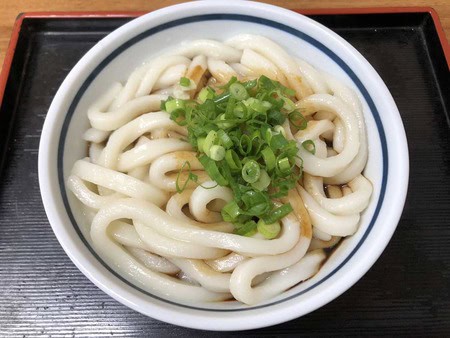 Unlike its competitors, Kiya Shokudo stands in a residential area instead of commercial locations. The restaurant's Ise Udon is nostalgic because of the "homey atmosphere" of the shop. They boil the thick noodles which are twice the usual in 100-degree hot water for an hour. This method results in an extra soft and chewy texture of udon.
In addition to the traditional Ise Udon, Kiya Shokudo is also famous for its meat curry udon. The original spicy curry and green onions are to strengthen the flavor of the soup. In fact, locals recommend this dish as it's flavorful and worth the experience!
Since the store is located in a residential area, it can be a challenge to locate it. Approximately, it will take ten minutes to get to Kiya Shokudo from Kintetsu Ujiyamada Station by foot. However, it is more accessible by bus. Alight at Onoecho bus stop and it should be no more than a five-minute walk from there.
Conclusion
Udon is often a simple dish. But, with the right soup, it becomes a dish that is rich in flavor and aroma. Ise Udon is not just a household dish in Japan, but it's also a product of history and culture.
Are you ready to taste Ise's extra thick and chewy noodles? Share this with your friends on Facebook and let us know what you think by leaving a comment below!