Hokkaido is attractive for its seafood. You can eat fresh and delicious seafood only in Hokkaido. Many tourists come from outside Hokkaido because they are attracted by the deliciousness of the ingredients. Among them, the most popular is the "uni don". It is sweet, has no odor, and melts in the mouth. Today, let us talk about this dish.
What is Uni don?
Uni don (うに丼) or sea urchin rice bowl is a traditional Japanese food in Hokkaido which consists of a bowl of rice topped with sea urchin. It is a popular local dish from Hokkaido prefecture selected by the Ministry of Agriculture, Forestry, and Fisheries as one of the "100 Best Local Dishes in Agriculture, Mountains, and Fishing Villages". Usually, locals use raw sea urchin, and besides sea urchin, they eat it only by sprinkling wasabi and soy sauce to enjoy the flavor and taste of sea urchin itself. Sometimes they also use salted sea urchins as the main ingredient. 
You may also accompany it with shiso (perilla), chopped seaweed, wasabi, etc. It also has another type called Uni Ikura Don which is a sea urchin and salmon roe with rice.  However, in general, the rice bowl is a general term for dishes in which rice is in a bowl and ingredients are together with it. There are various rice bowls today, and among them, "uni don" is a bowl. You can eat it at restaurants, but the ones in the fisherman's town (the production area of ​​Hokkaido) where sea urchins are exceptionally delicious and cheap.
Etymology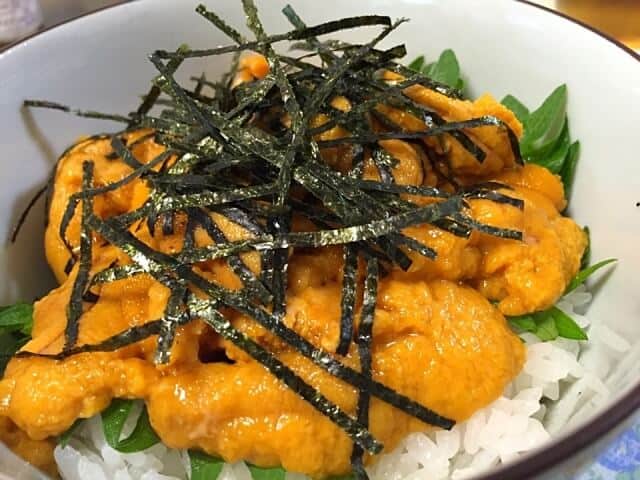 The term "Uni (うに)" means sea urchin in Japanese and "Don (丼)" which literally means bowl or rice bowl. Uni is a world-class delicacy—and one of the more unexpected foods to come from Japan. Sometimes referred to as the sea urchin's roe, or eggs, uni is actually the creature's gonads (reproductive glands), and the edible portion of the spiny sea urchin. 
Uni don History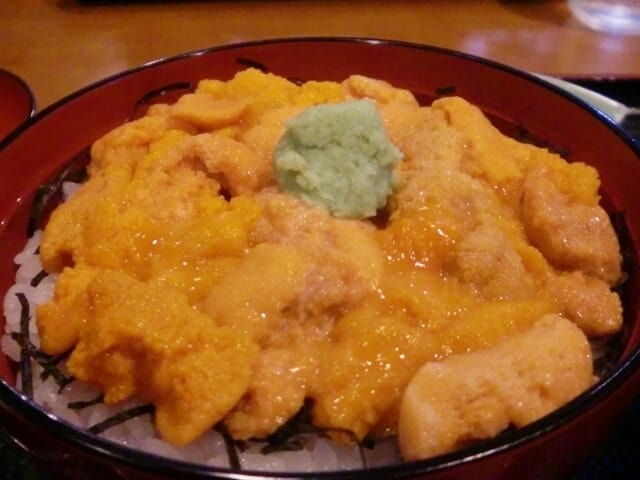 The Japanese believed that the sea urchins have already been around from the remains of the Jomon period. And that these are what their ancestors ate during those ancient times. However, the official record that the Japanese ate sea urchins as written in a book called "Yorō Code" came into effect only during 757. 
The name Kaibori is a word for raw sea urchin, and that ancestors added salt to the sea urchin since the beginning of the Edo period. After that, around 1890, alcohol pickles began to exist, packed in high-purity ethyl alcohol and bottles that people loved them ever since. Due to changes and evolution of food culture such as Edomae sushi, sea urchin has become widely cooked and is now famous as one of the high-class ingredients.
Uni don Recipe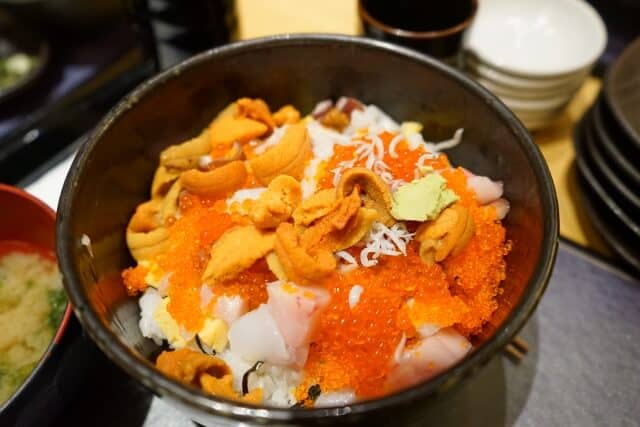 Uni don Ingredients
| | |
| --- | --- |
| Ingredients of Uni don for 1 person | |
| cooked rice | 200g |
| salmon roe | 100g |
| Sea urchin | 100g |
| wasabi | 3g |
| soy sauce | 5g |
| Cut seaweed | 3g |
| Kelp soup stock | 1080g |
| Light soy sauce | 90g |
| Liquor | 180g |
| Dark soy sauce | 90g |
| Boiled mirin | 90g |
How to make Uni don
Soaking the salmon roe
Soak salmon roe in the kelp soup stock, soy sauce, and mirin all day and night. The guideline is when the salmon roe is about 1.5 times as bulky. Adjust the amount of salt by adjusting the amount of soy sauce.
Put in rice and with other ingredients as you like
Serve rice in a bowl, sprinkle with cut seaweed, and then serve salmon roe and sea urchin.
 Serve
Complete with an appropriate amount of wasabi or soy sauce just before eating.
Salmon roe does not last for a long time, so please consume it within 2 to 3 days. You can enjoy it more deliciously by letting the heat escape to the cut seaweed without putting sea urchins directly on the freshly cooked rice.
What kind of creature is a sea urchin?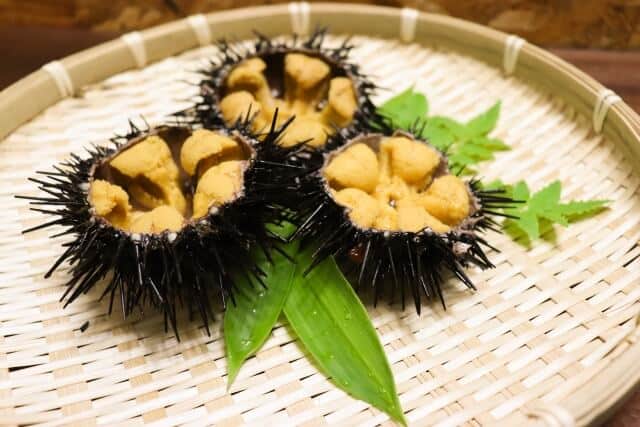 The majority of sea urchins dwell on the seabed's surface and eat seaweeds like kelp and wakame. It moves by expanding and contracting a long, narrow tube filled with bodily fluid called a tube foot. The tube feet are for breathing and excretion in addition to being sea urchin feet.
The surface of sea urchins is clad in a hard shell with many spines. Because they resemble hedgehogs, sea urchins are the "sea urchins" in English. The digestive tract and gonad are both found inside the sea urchin, and the "sea urchin" we eat is a component of the gonad. One sea urchin has five gonads, and a well-nourished sea urchin has gonads that are tightly packed.
Where can you harvest lots of sea urchins in Japan?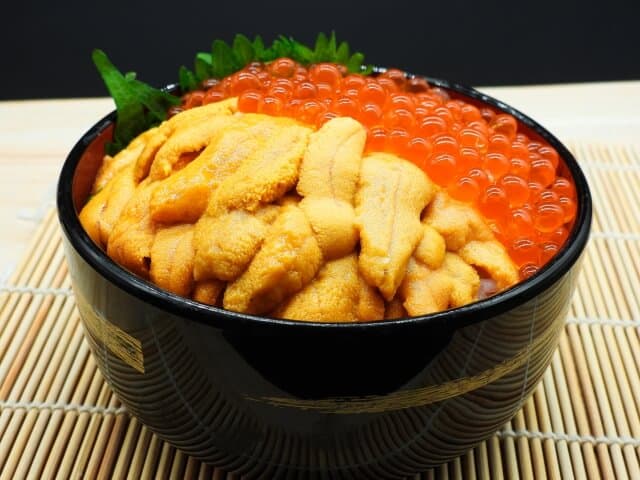 Hokkaido boasts the largest production of sea urchins in Japan. Since sea urchins from Hokkaido are a valuable resource, there are no fishing periods depending on the location, especially during the spawning and breeding seasons, so as not to overcatch them. However, the types of sea urchins caught and the season of the season differ depending on the location, so sea urchin fishing is carried out almost all year round in Hokkaido.
First of all, divers usually caught Bafun Uni in Rausu from mid-January to June. In March, locals will begin to harvest Ezobafun sea urchins in Hidaka, and from June to August, purple sea urchins caught in Rishiri Island and Shakotan are in season. After autumn, Kitamurasakiuni will become available in Matsumae and other areas until around December.
How to eat sea urchins?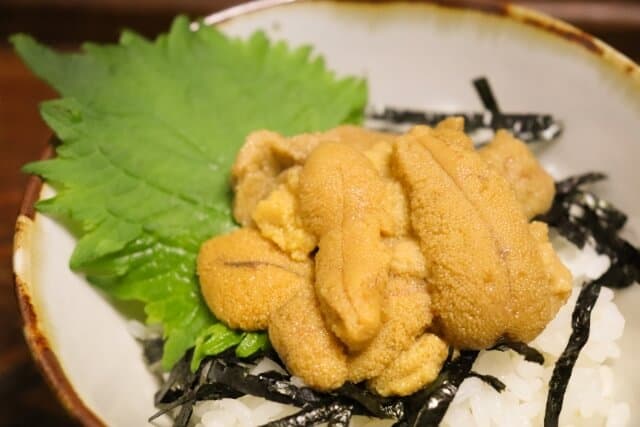 As sea urchin has a strong image of sushi, eating it as it is without any modification is the most major way to eat sea urchin. You can enjoy the scent of the rocky shore and the unique flavor, and the original taste of sea urchins. There are other ways to enjoy raw sea urchin besides sushi, and many recommend eating it as sashimi or sea urchin bowl.
However, there are quite a few people who are not good at the flavor of raw sea urchins. There are opinions such as "fishy smell", "bitter" and "chemical smell" as the reason why people feel that they are not good at raw sea urchins. In fact, the existence of alum is the cause of this unique odor. Sea urchin is a very delicate ingredient, so if you leave it untouched after landing it, it will oxidize and melt. To prevent this, you should store it in seawater mixed with alum, so the bitterness of alum may transfer to the sea urchin.
Types of Uni or Sea Urchins
Ezobafununi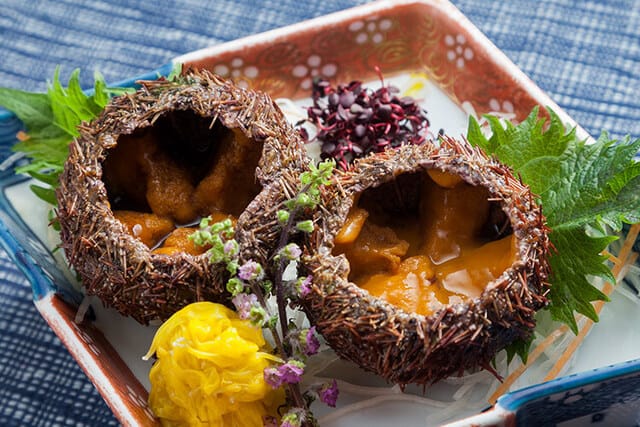 This type of uni is popular by its bright orange color, which has a green shell. The season is from July to September, and the main production areas are Hokkaido and Tohoku, but on the Pacific side, you can catch up to Chiba prefecture.
Bahununi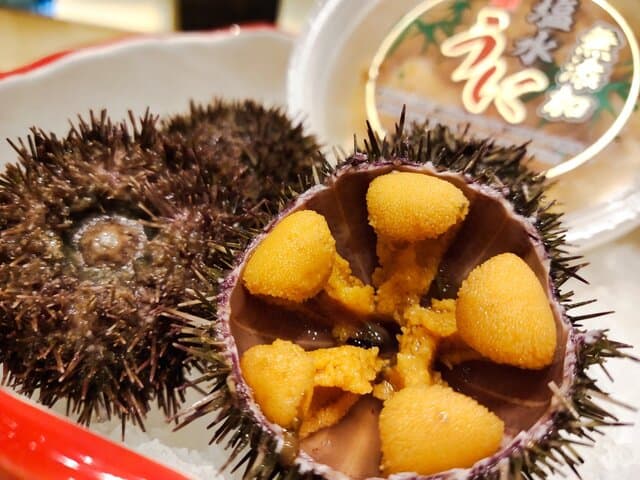 A sea urchin with a shape similar to a scrubbing brush, and a little small in size. The actual size is only about 4 cm and the length of the thorns is short. But it is one of the major sea urchins in Japan. The season is from March to April, and the main habitat is the coast of the Sea of ​​Japan.
Purple sea urchin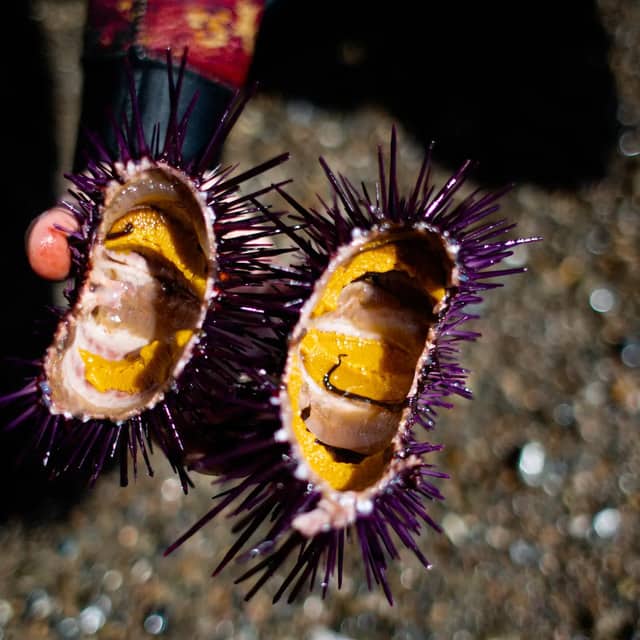 At first glance, purple sea urchins are blackish and have long thorns. However, it is named Murasaki Uni because it is deep purple when held over the sun. The habitat is wide, south of Akita prefecture on the Sea of ​​Japan side and south of Ibaraki prefecture on the Pacific side, and one of the features is that the season is long, from June to August.
Strongylocentrotus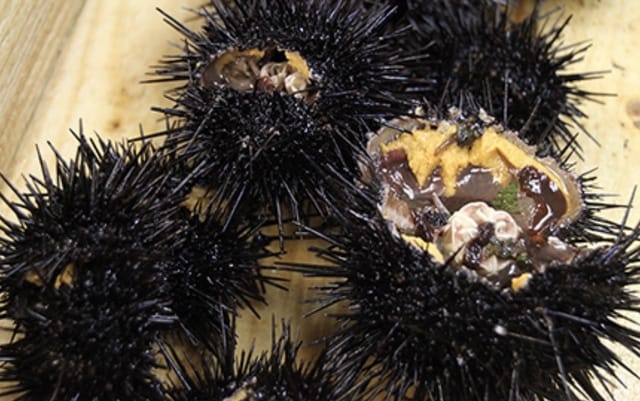 As the name is similar, it looks like a purple sea urchin and has a blackish color. However, the size is larger than the purple sea urchin, and it is about 10 cm. If you look closely at the shell, you can see a slight greenish tinge. The season for this is long, from September to November, and it inhabits north of Sagami Bay on the Pacific coast and north of Yamaguchi Prefecture on the Sea of ​​Japan side.
Akauuni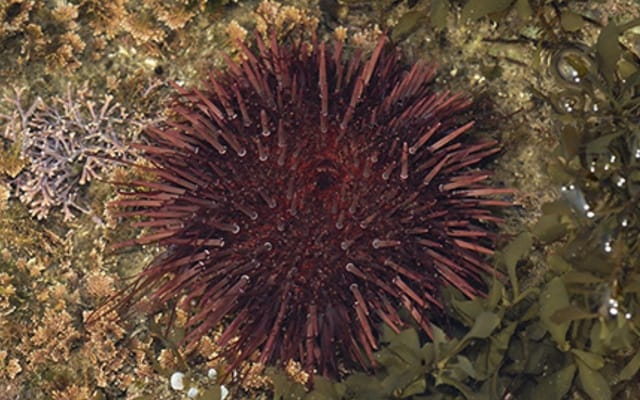 As the name suggests, it is a reddish-brown type, and its size is 5 to 7 cm, which is one of the largest sea urchins. It is also popular by its flat shape, and the season is from September to October. It's also good to remember that Akauni appears at the end of the season for Ezobafununi.
Where to buy Uni don
Hokkai Banya (北海番屋)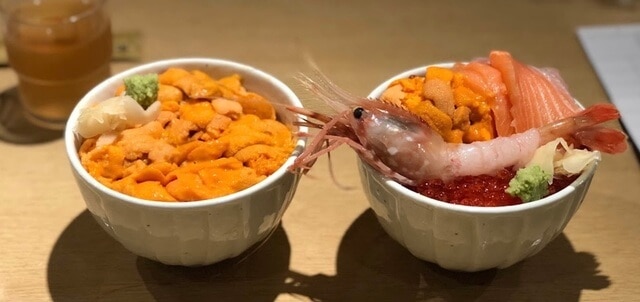 At Tsukiji Market's North Sea wholesaler, Uogashi Kitada's directly managed store, "Hokkai Banya," you can eat sea urchins, tuna, scallops, and other seafood bowls that are carefully selected. The owner of the shop is a talented person who has experience in line quint in the seafood bowl section of a gourmet magazine. And although the price is not cheap, he is particular about Hokkaido ingredients and the quality and taste are exquisite.
Uniholic (ウニホリック)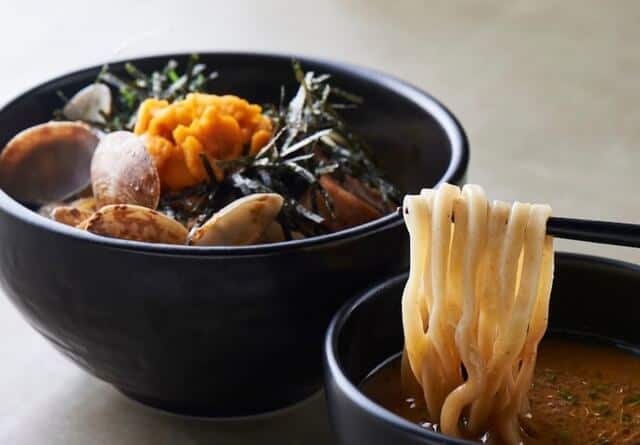 "UNIHOLIC" is a specialty store that offers sea urchin dishes in a new style, along with seasonal ingredients of various types of sea urchins procured from all over the world, mainly domestically produced in Hokkaido. Lunch is a special menu unique to specialty stores, such as sea urchin bowl, whimsical sea urchin pasta, and sea urchin miso tsukemen. You can also order a part of the dinner menu from a la carte, which is a nice point for a holiday lunch.
Uniya no Amagokoro (うに屋のあまごころ)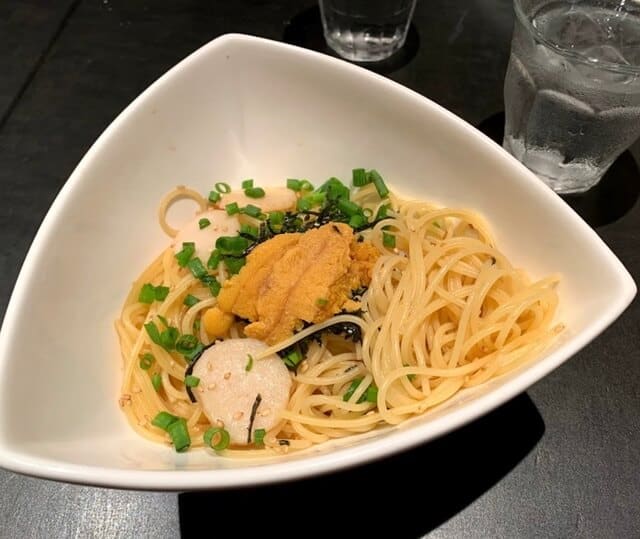 "Uniya no Amagokoro" is on Kitchen Street in Tokyo Station, where you can find sea urchin shops on the remote island of Kyushu, Iki Island. From lunch to dinner, you can enjoy the gem of sea urchins, and it is a dream-like restaurant where you can fully immerse yourself in sea urchins. The characteristic of the Amagokoro sea urchin bowl is that you can make your bowl by choosing your favorite production area and quantity from the world's "sea urchin".
Gottie's BEEF GEMS Daimon (Gottie's BEEF GEMS大門)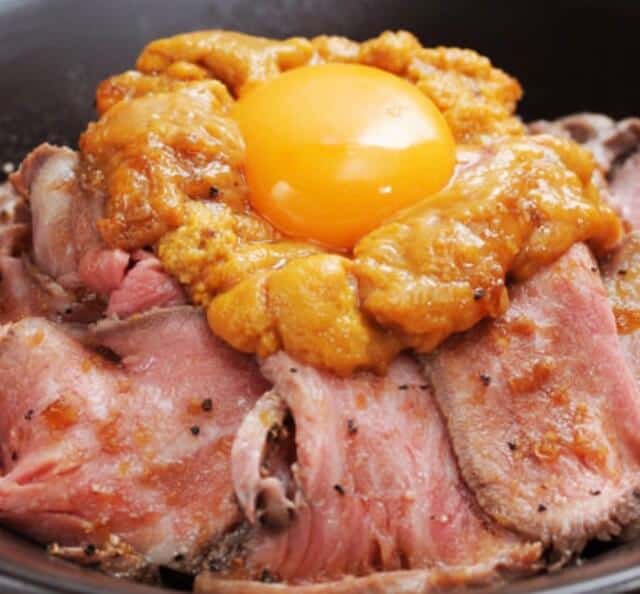 A plain sea urchin bowl with plenty of sea urchin is good, but this restaurant is ideal for women who want a little more volume. Gottie's BEEF, a store specializing in aged beef steaks that offer aged meat that they enhanced for about 40 days, offers a luxurious bowl of sea urchin and roast beef. Recently, you can enjoy the popular combination of beef and sea urchin with confidence at the lunch menu price.
Takeaway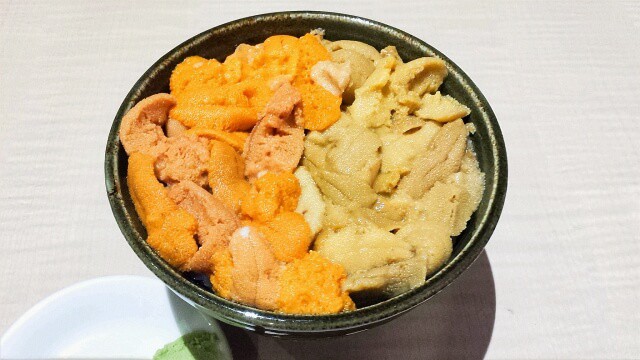 Noodles are a common ingredient in Japanese cuisine. The different types of Japanese noodles are enjoyed chilled with dipping sauces, in soups, stir-fried, or salads. Uni, or sea urchin, is the most popular and expensive component in sushi and kaizen-don seafood rice bowls in Japan. The Japanese enjoy the sea fruit's rich, sweet flavor, which accompanied by a slight sea flavor. The limited number of edible species leads to concentrated fishing techniques in sea urchin-rich areas, resulting in a global shortage of these roe-packed delicacies. Additionally, Japanese urchin variations remain in high demand, and these species, like fish, demand a premium.
If you are looking for some other Hokkaido specialty around the place, you can also try their Sapporo Ramen, Ikura Don, and their famous Soup curry.