There are very few tonkatsu restaurants in the Tokai region that do not serve miso katsu. Especially in Nagoya, it is such a popular menu and it is one of the dishes called "Nagoya-meshi". This is tonkatsu topped with a unique sauce based on hatcho miso, bonito, and sugar. In some cafeterias, when you order tonkatsu, you may be asked if it is miso or sauce.
What is Miso Katsu?
Miso Katsu is basically a type of katsu. What makes it different is that it uses miso for the sauce. Miso is a common seasoning in Japan. Locals are fermenting soybeans with salt and kōji. Also, they add other ingredients sometimes such as seaweed, barley, and others.
Katsu is a favorite Japanese food among many. In fact, it has many variations due to its popularity. It has become a household dish not just in Japan but also across the globe. Not only do adults love it, but children enjoy this crunchy on the outside dish. In addition to that, a lot of katsu restaurants are striving nowadays.
History of Miso Katsu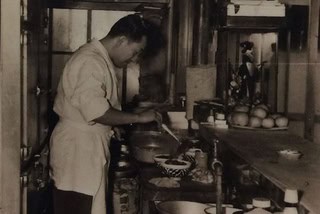 Just like Tebasaki, Miso Katsu is one of the dishes in Nagoya Meshi. It's a regional food that locals love. As a matter of fact, tons of restaurants serve it. A local restaurant in Naka-ku is the first one that offers the dish to its loyal customers.
Ajidokoro Kano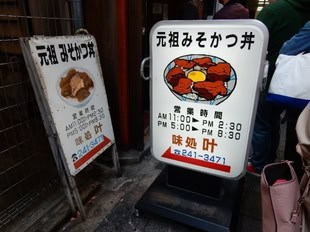 The name of the founding shop is Ajidokoro Kano. It sits right in the heart of Nagoya, Aichi Prefecture, Japan. "Kano" is in the shop's name in hopes that the owner's dream will come true. The owner, Toshisuke Sugimoto, created and founded Miso Katsu back in 1945.
The shop was already selling Miso Katsu bowls when they opened. However, they did not have a menu for customers to look at. The inventor of the dish did not know how to call it. Hence, the dish did not have a name at first.
Eventually, frequenters of the restaurant started calling the dish miso katsudon. Customers keep on ordering this dish. Thus, they began calling it with its shortened name Miso Katsu.
How to cook Miso Katsu?
In general, cooking this local food from Nagoya is easy and familiar. In fact, it's almost the same with other katsu dishes. Below are the ingredients you will need and the procedures on how to make your own Miso Katsu.
Ingredients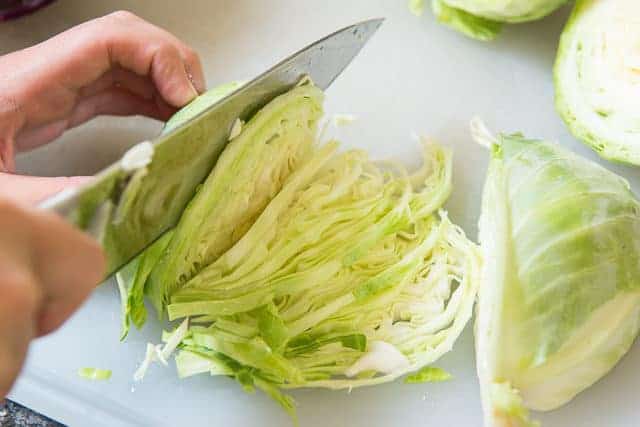 Ingredients for the katsu
| | |
| --- | --- |
| Good for 1 person | |
| pork loin (medium thickness) | 200 grams |
| salt and pepper | a pinch |
| cabbage | 1/2 cup |
| egg | 1 large |
| flour | 6 tbsp. |
| bread crumbs | 1 cup |
| cooking oil | appropriate amount |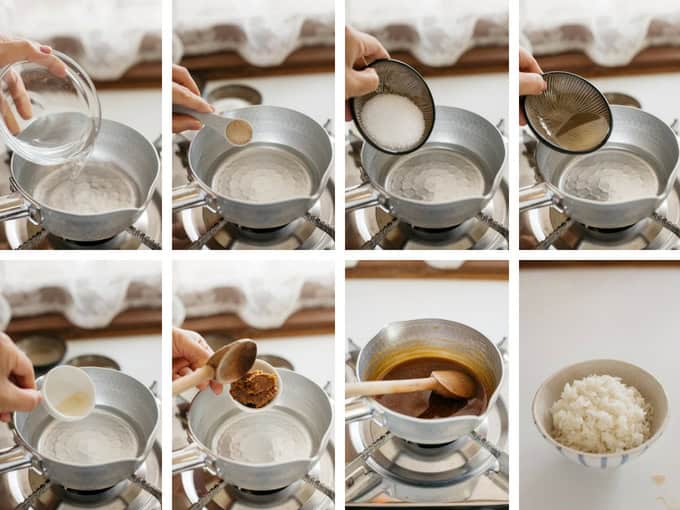 Ingredients for miso sauce
| | |
| --- | --- |
| Good for 1 person | 2 tbsp. |
| Hatchō Miso | 2 tbsp. |
| sugar | 2 tbsp. |
| sweet sake | 2 tbsp. |
| soy sauce | 2 tbsp. |
| water | 2 tbsp. |
Preparation
First, pat dry the pork loin and pound it with a meat mallet. Then, remove the white streaks of the meat using the tip of a knife. Season with salt and pepper afterward.
Secondly, wash the cabbage and remove excess water. After that, cut it into Julienne or thin slices.
While heating the oil, prepare the pork breading. First, beat one large egg in a small bowl. Then, put flour and bread crumbs in two separate bowls as well.
Afterward, cover the pork loin with flour. Then, dip it in the beaten egg bowl. Lastly, press bread crumbs tightly into the meat.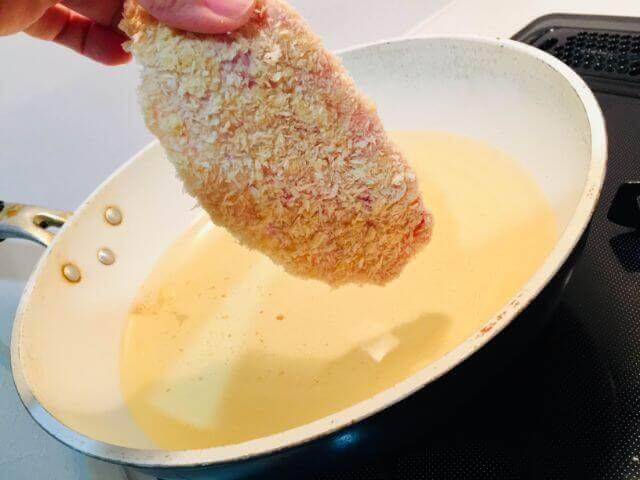 When the oil is hot enough, toss the breaded pork loin into the deep fryer. Make sure to cook it on medium heat. When it turns golden brown, remove it from the heat. Then, drain excess oil. Finally, cut the "katsu" or crispy fried cutlet into bite sizes and place it on a clean plate.
After that, mix all sauce ingredients and heat it in a pan or microwave for two to three minutes (2-3 minutes). Stir well and pour over one side of the katsu. Lastly, put the sliced cabbage beside the pork loin and serve!
You can serve it as it is or pair it with a bowl of steamed rice!
Is Miso Katsu healthy?
Pros
Because of the unsaturated fatty acids and lactic acid bacteria, many believe that miso helps prevent cancer. Another thing is that it can remove radioactive substances that can cause cancer.
Since the main ingredient is pork, the dish also contains high-quality B1. Thus, it is good in fighting body and summer heat fatigue. Another thing about pork is that it's rich in potassium which helps in regulating the water balance of the body.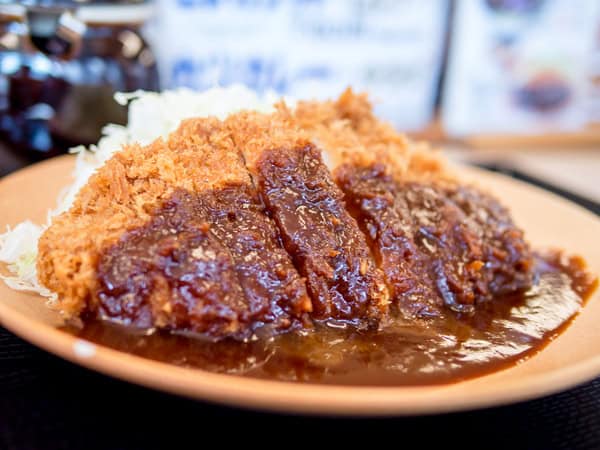 Cons
Generally speaking, Miso Katsu is not suitable for people who have a strict diet. Since the dish is high in sugar and calories, it is not one of the healthy options out there. As a matter of fact, nutritionists recommend moderation when consuming this kind of food.
Since the meat is covered with breading, it also absorbs a noticeable amount of oil. Even if you place the katsu on top of a napkin, it is not enough to remove all the excess oils.
Also, you need to be careful in adding miso sauce. Because it contains a high amount of sugar, it can cause a problem especially to those who have diabetes and such.
To summarize, Miso Katsu can be beneficial to your health. But, it can also cause some health issues. Hence, moderation is the key to enjoying this dish.
Where to eat Miso Katsu?
Since Miso Katsu is local food in Nagoya City, there are numerous stores serving this famous dish city-wide. Below are some of the highly-recommended restaurants.
Ajidokoro Kano (味処 叶)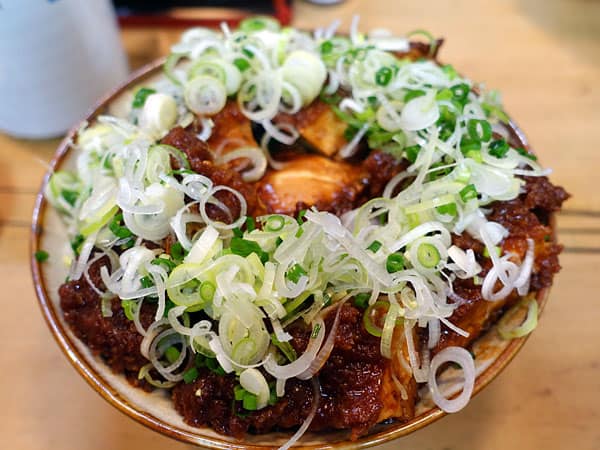 This store is serving Miso Katsu for over seventy years (70 years) already. In fact, Ajidokoro Kano is the place that gave birth to Miso Katsu. Many celebrities also visit this popular place in the Sakae area.
Furthermore, the shop serves soft meat in their katsu which makes it a favorite among many. The serving is also generous that it will surely make one satisfied and full after.
Tonpachi (とん八)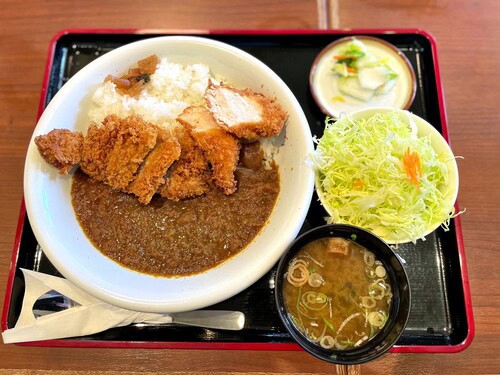 Since Tonpachi is just a few minutes away from JR Tsurumai Station, it is quite impossible to miss this famous shop. As a matter of fact, it is so popular that there are long queues during lunch and dinner.
Although their miso sauce appears to be thick and dark in color, the taste is light and gentle. Not only do frequenters love their miso sauce, but they also go after the soft meat. Also, another must-try is their cheese flavor variant of the dish.
Kurobuta Ramuchi (黒豚屋らむちぃ)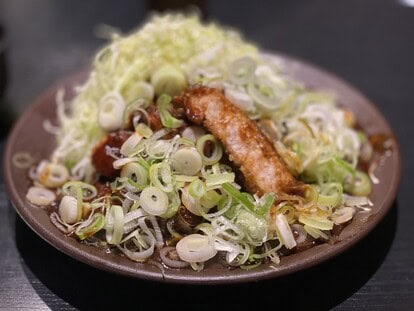 When visiting Nagoya, you cannot miss going to Sakae. In fact, there are a lot of restaurants and other establishments in the area. Hence, it is one of the busiest areas in the city.
At the center of Sakae, you will find Kurobuta Ramuchi. Their Miso Katsu is famous for green onions that are often combined with miso sauce. Furthermore, locals love to hang out at this place after work hours.
Conclusion
Miso Katsu is a simple dish that is meaty and greasy. It is so delicious that people of all ages love it! Of course, eating it in moderation is the key to enjoying the food. Does Miso Katsu look enticing? Check out Tonkatsu and Gyukatsu for other Japanese fried cutlet dishes!
If you enjoyed this article, share it with your friends on Facebook too!