Introduction to Japanese Christmas Food
Christmas is coming and everyone is preparing for their celebration feast to serve during the holiday seasons. What is Christmas? It is a celebration commemorating the birth of Jesus Christ, who is considered the son of God by Christians. The name is a combination of the words "Christ" and "mass," which refers to Christ's holy mass (supper, feast, or festival). Christmas in Japan has a different meaning and is a time for friends and couples to throw parties, schedule dinner dates, and enjoy as much as they can. They prepare and serve their own kind of Japanese Christmas Food.
In Japan, they also have their standard Christmas food that should not be missing at the dining table. And I will guide you through knowing it all. 
What are the Standard Japanese Christmas Food?
The majority of the traditional Japanese Christmas dinner served in Japan are Western-style dishes such as the following: 
KFC Chicken
Chicken is a staple when it comes to Christmas in Japan. Roast chicken and fried chicken will start to appear on the market during Christmas. "Kentucky Fried Chicken for Christmas ". It spread to Japan as a result of the advertisement. Many Japanese eat KFC chicken at Christmas, but overseas, Kentucky is like eating it as a snack. 
Christmas Cake
When it comes to what to eat at Christmas, a Christmas décor cake with vibrant red strawberries over pristine white cream is a must-have. Santa Claus candies and chocolate cottages and plates are frequently found on top of cakes these days. This is likewise a Japanese-only feature. Fujiya invented and sold the tradition of eating Christmas cakes in 1922. It quickly became a Christmas tradition. White cream and powdered sugar evoke winter snow images, and vivid red strawberries, which evoke candlelight, are ideal for Christmas.
Pizza 
Pizza has nothing to do with Christmas, but it's a staple of party food. It's easy to eat at parties, and many people like it. Even if you don't make it at home, you can easily order and buy it, so many people can eat it at Christmas parties. At pizzerias, Christmas is the busiest time of the year.
Beef Dishes
During the Christmas season, many families cook with higher-quality ingredients than normal. Even during hotel meals, meat dishes like roast beef and steak might be offered as the main course. A typical British cuisine is roast beef. They frequently prepared this for important occasions, such as birthdays. Furthermore, Europe is the birthplace of steak.
Salad
When it comes to Christmas dinner, it appears that vibrantly colored salads are also a must-have. Many of them are presented in a wreath, as if for Christmas, or in the shape of a tree, as in potato salad. This custom started a long time ago. On December 24, 1949, at a Christmas Eve celebration at the Imperial Hotel, which had been requisitioned as a luxury officer's dormitory for GHQ, the salad was initially served as a single dish.
Sushi
Lastly, their Japanese touch to their Christmas feast isn't gonna be missing too. Sushi has nothing to do with Christmas, yet some individuals serve it as part of their party menus. It appears that some people order sushi around Christmas because they want a more sumptuous lunch than normal. Some individuals even prepare Christmas sushi at home, with unique Christmas specifications and toppings made from diverse products.
History of Japanese Christmas
Christmas in Japan is a little unusual, as are many things in the country. Carols waft out over the speakers as stores fill the halls with boughs of holly, decorations, and everything else. Celebrations take place on the 24th, but romantic dinners for couples at KFC are the center. It's also one of the busiest evenings of the year for love motels. Here's a glimpse at how Xmas in Japan was.
Before the Meiji Restoration
As Japan's first Jesuit missionary, St. Francis Xavier arrived in Kagoshima. Despite considerable success in converting Japanese people to Christianity, the Buddhist and Shinto religions prevailed, and Christians account for fewer than 1% of the population today. The first Christmas festivities in Japan are said to have taken place in the first few years after St. Francis Xavier's arrival. The shogun Tokugawa Hidetada, who grown more skeptical of Christianity, outlawed it, and its believers were severely punished. Except for hidden Christian celebrations—kakure Kirishitan—Christmas faded away.
Meiji and Taisho era 
During the Meiji Restoration (from 1868 onwards), Japan reopened its doors to the rest of the world, many important changes occurred in society. One among these was the reinstatement of religious liberty, which meant that Christianity and Christmas traditions could once again be acceptable customs.
Showa (postwar) -modern
With American influence in the rebuilding years following WWII, Christmas bloomed into a popular event—albeit a secular, commerce-oriented one. The Japanese version of a classic Christmas cake appeared and rapidly established itself as a staple of Christmas celebrations, which you can still see today. On Christmas Eve, it's usually a circular sponge cake with red and white frosting that's enjoyed by both families and couples.
The Origin of Japanese Christmas Food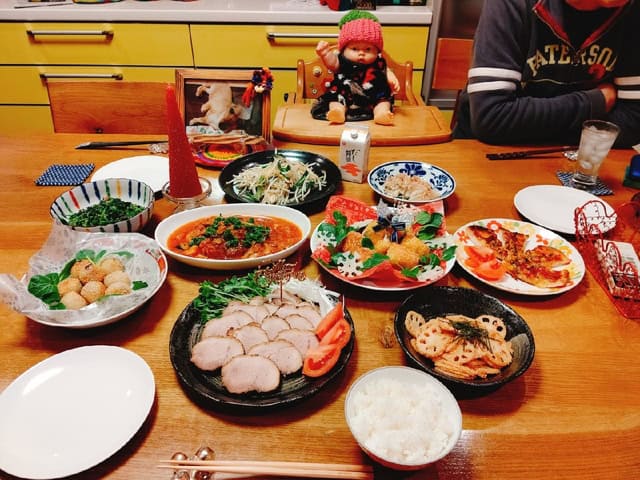 Christmas Cake
The Japanese appeared to be trying to make Christmas "special" by putting unique foods on the table. Bush de Noel, a traditional Christmas cake. For the 12 days of Christmas, he used a giant log for the fireplace and whether there was any unburned firewood would determine the fortune of the following year. Bush de Noel is the one who emulates the log. By the way, Fujiya launched the first Christmas cake in Japan in 1910, which was a decorating cake (Meiji 43).
"Kentucky for Christmas!" 
KFC became the go-to Christmas dinner. According to reports, a group of European visitors were hunting for turkey for their Christmas meal but were unable to find any, so they settled for fried chicken. When KFC's marketing staff learned about this, they decided to use the phrase "Kentucky for Christmas!" to promote their dish as a Christmas feast". And with that, the entire country adopted a new Christmas ritual, which locals practiced today. People order their somewhat fancier-than-usual finger-licking-good dinners months ahead of time and pair them with wine or champagne—and, of course, a slice of that Christmas cake.
Why do the Japanese eat chicken during Christmas?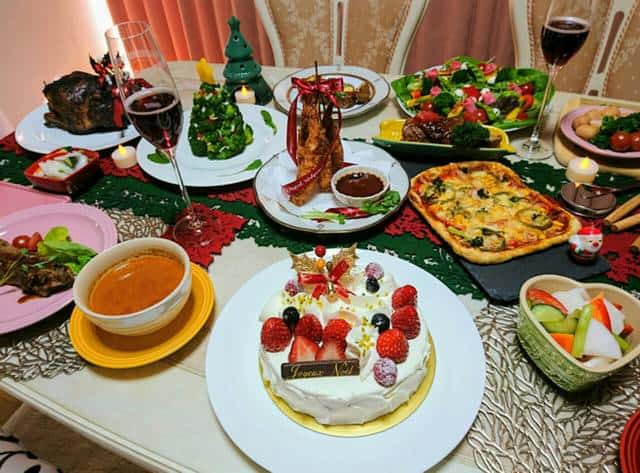 Isn't chicken the traditional Christmas dinner dish? Chicken is a must-have dish whether you're spending time at home or partying outside.  But why eat chicken over the holidays? Many individuals are eating it just because it is that type of food. The birthday of Jesus Christ is December 25th, Christmas Day. It is common in America and Europe, where Christianity is prevalent, to prepare a special feast for Jesus Christ's birthday to celebrate or thank him for his birth. Roasted turkey has been a go-to dish for such occasions. Even during exceptional occasions such as Christmas, a roast turkey will be on the table. Because turkey isn't a very common animal in Japan, you might wonder, "Why turkey?" The most widely held belief is that medieval Europeans attempted to develop America.
They used to eat pigs and sheep during celebrations in medieval Europe. When such Europeans went to the United States to cultivate the land, they ate turkey instead of cows and pigs since they couldn't easily produce livestock as they could in mainland Europe. Likewise, there were many turkeys in the United States at the time, and that they were closer to livestock than pigs and other animals, roasting the whole turkey could satisfy the stomachs of many people. Since then, roasted turkey has been the norm for gatherings, and eating turkey at Christmas has become a tradition. Christmas has been a part of Japanese culture since the Meiji period, but the turkey was difficult to get by in Japan, and it was impossible to celebrate with turkey in ordinary houses. As a result, instead of turkey, they began roasting and eating normal chicken, which has now become standard.
What is the most popular Japanese Christmas Food?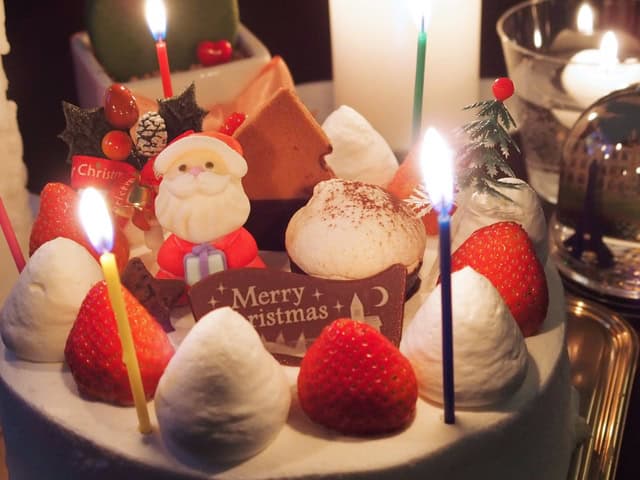 In a study conducted during 2018, the most popular Christmas meal in Japan according to the majority of people, about 58.2 percent, claimed to eat chicken dishes during Christmas. With roughly 55.5 percent of respondents, 'Christmas cakes' were the second most popular food.
How to celebrate Christmas in Japan?
Eat Strawberry Shortcake
A light and spongy Japanese strawberry shortcake with whipped cream filling and icing are substantially less sweet than other cake toppers.
Visit A Christmas Market
Throughout the winter season, Japan holds European-style Christmas markets from Hokkaido to Kyushu.
Dine On Chicken
Thanks to its popular tagline and marketing effort, Kentucky Fried Chicken has become a Christmas tradition in Japan since the 1970s.
Go Shopping
Christmas wouldn't be Christmas without a little holiday shopping, and Christmas decorations aren't uncommon at Japanese malls.
Exchange Gifts
On Christmas Eve, it's become customary for couples to give gifts, but it's rare for anybody else. Because Christmas is not a Japanese tradition, exchanging presents for the holiday is likewise not customary.
Admire The Christmas Illuminations
One of Japan's favorite methods to commemorate the winter season is with illuminations. Winter illumination displays may be seen at major malls such as Tokyo Midtown, public parks such as Inokashira, and well-known monuments such as Tokyo Station.
Recommended restaurants to have Japanese Christmas food
T'astous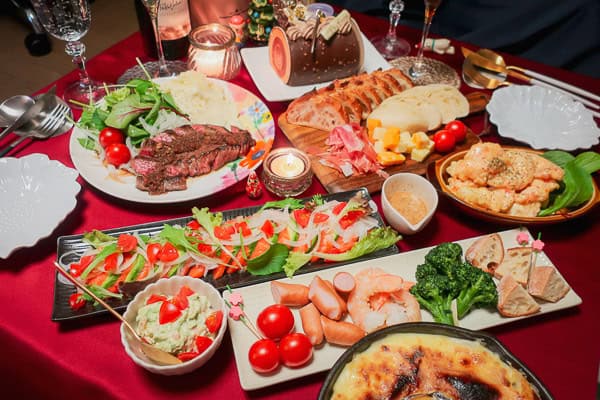 It's a hideaway shop with a cute signboard in the shape of a charming piglet. The cuisine boasts healthy French cuisine made with seasonal pesticide-free vegetables. At Christmas-only dinners, you'll find gorgeous dishes made with truffles and foie gras, the "three major delicacies of the world." They also provided champagne for a toast at the beginning of the course, which will add to the romantic mood. The event will be held for 4 days from December 23 (Thursday) to 26 (Sunday). You don't have to dress up, but be sure to wear smart casual clothing.
Nogizaka Kazuki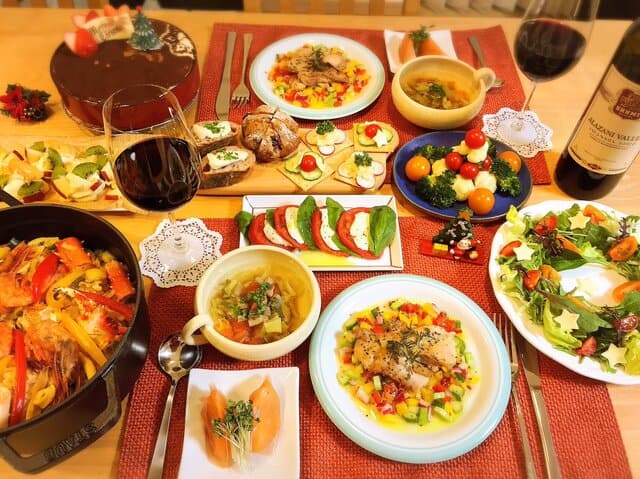 Christmas dinners aren't just for Western restaurants. This Christmas, you can enjoy gorgeous Japanese food at an old folk house-style shop. The restaurant relocated from an old folk house in Hida Takayama, is a restaurant full of the atmosphere of good old Hida. It has a quiet and calm appearance that does not seem to be just a few minutes away from the gorgeous Roppongi. Surrounded by greenery up to the entrance, when you look at the emotional Japanese garden, you may forget the passage of time.
CILQ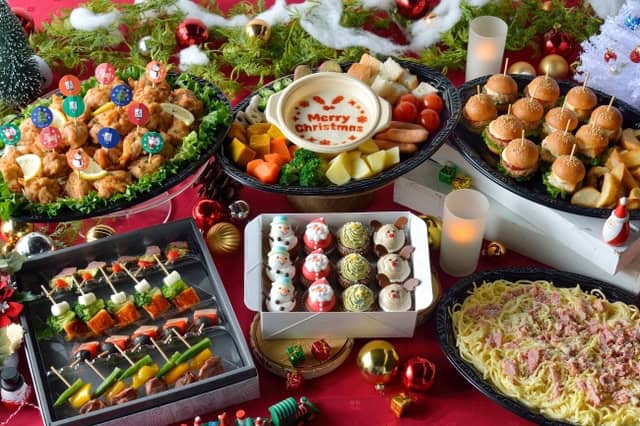 A shop that pursues French cuisine for Japanese people and is particular about offering healthy dishes using seafood and seasonal vegetables collected from all over the world at a low price. Unlike traditional French cuisine, which tends to incorporate a lot of animal fat such as butter and cream, it has a light and delicate seasoning. The stylish and luxurious interior equipped with a main floor decorated with marble, a semi-private room partitioned by partitions, and a complete private room where you can enjoy your own time. It's a 6-minute walk from Omotesando Station, and you can head to the store while watching the Christmas illuminations.
Restaurant Sabatini Aoyama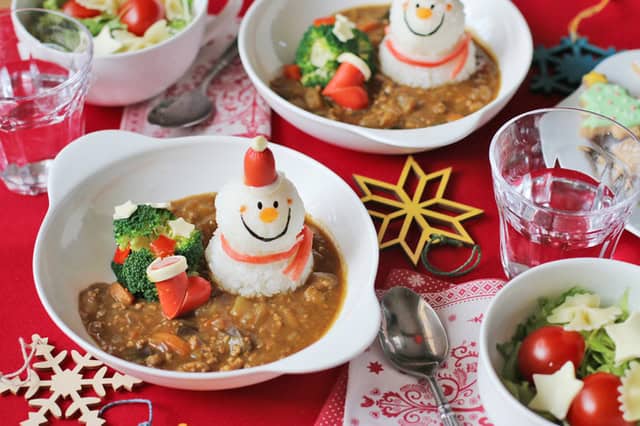 "Restaurant Sabatini Aoyama" is a classic but easy-to-eat Italian restaurant that inherits the tradition of the main store in Rome. The luxurious Roman interior is like a castle room, and you can experience an extraordinary dinner date. In addition to the table seats where the vase with a single flower enhances the mood, the store equipped with a completely private room, which is perfect for the night when you want to immerse yourself in your world.
KFC Restaurant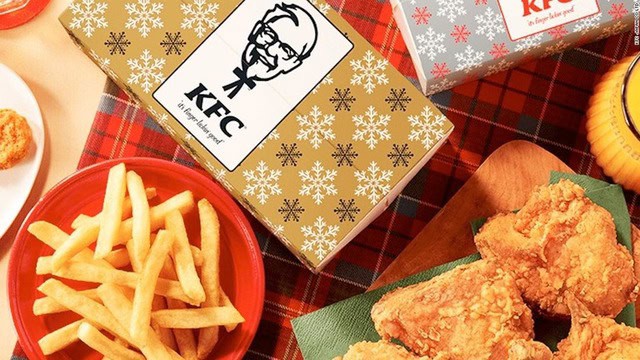 Also, KFC is the next restaurant you can go to if you're celebrating Christmas. This is the best place for couples to have dinner with. There are many KFC restaurants around Japan. Japan is the third-largest market for KFC after China and the United States with 1,165 outlets as of December 2014. Reservations may have been completed depending on the sales status of the store. Some products are limited in quantity and may be discontinued. Premium roast chicken is not sold at some stores. Information on the place of origin is available on the KFC website. If the store is closed on the day of receipt due to measures against infectious diseases, they will cancel the reservation, confirm the reservation information at a later date, and refund the advance payment.
Conclusion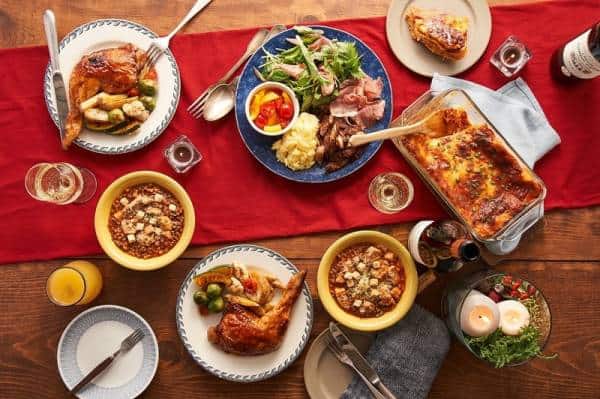 Tradition is an action that has been passed down through generations in a community or group of individuals. Even in a modern country like Japan, tradition is an important component of life, as it is in any other country. There's always something people do as a custom, whether it's celebrating or eating food. Foods and celebrations in Japan are significant because they are an aspect of their culture, which is important to all Japanese. In Japan, there are numerous important cuisines and holidays, including Christmas Day. Even though Japanese Christmas food is similar to western-style foods, it has its distinctive taste.
If you are interested about Christmas Cake in Japan, please check here