"Asuka Nabe" is a local dish of Nara Prefecture, made by simmering chicken and vegetables in milk and soup stock. Locals eat this at home on a daily basis and passed down from parent to child. They also served this in school lunches.
What is Asuka Nabe?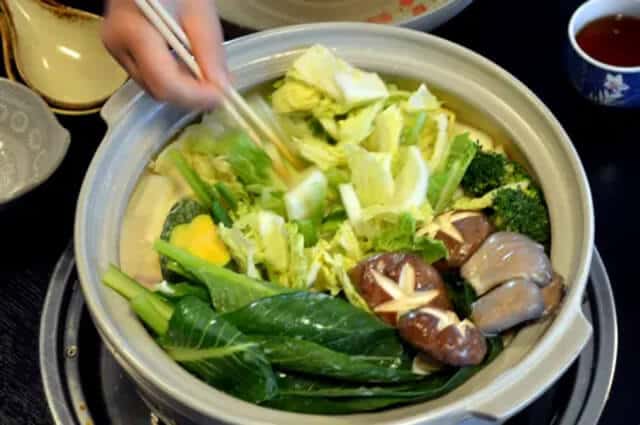 Asuka nabe is a hot pot or nabemono dish from the Asuka and Kashihara regions of Nara Prefecture in which milk locals add to chicken stock, seasoned with white miso, soy sauce, and sugar, and chicken and vegetables are simmered. The typical ingredients include chicken, Chinese cabbage, white onions, shiitake mushrooms, potatoes, carrots, tofu, and shirataki. When eating, you can dip it in a beaten egg like sukiyaki, or put it on a plate with the soup stock and add condiments.
Asuka Nabe History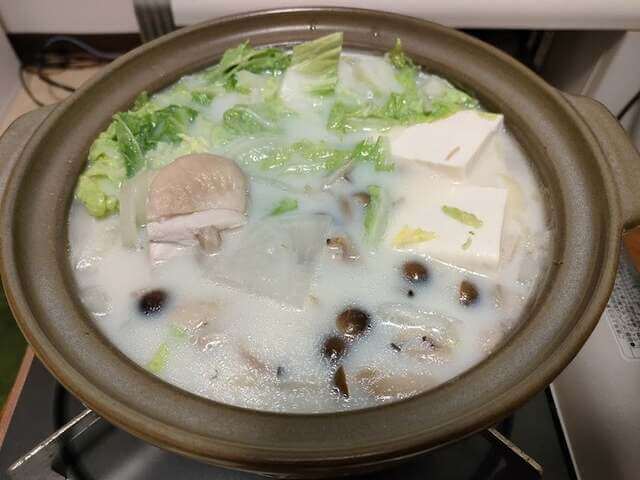 During the Asuka period, a messenger who came from Tang to Nara introduced a dairy product similar to condensed milk to Emperor Kotoku, who was very pleased with it, and they began to raise dairy cows in the Imperial Palace. And thus, became the beginning of drinking milk in Japan. At the time, it was a drink for the aristocrats, but monks also began drinking it in secret. It spread among the common people over time, but since milk was expensive at the time, they used the milk of their goats. In the early Showa era, the form of the current Asuka Nabe was devised as a speciality dish of Asuka, using milk, a local product.
Asuka Nabe Recipe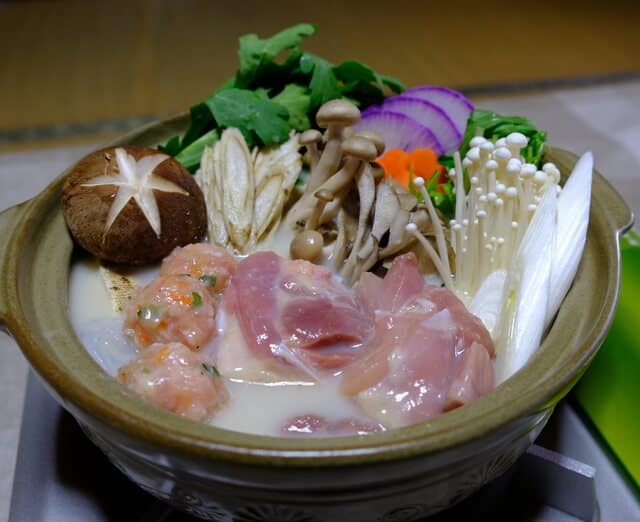 Asuka Nabe Ingredients
| Ingredients of Asuka Nabe for 4 persons | Measurements |
| --- | --- |
| Yamato meat chicken | 240g |
| Harusame | 40g |
| Shiitake mushrooms | 85g |
| Chinese cabbage | 400g |
| Garland chrysanthemum | 80g |
| Carrot | 80g |
| White onion | 120g |
| Burdock | 60g |
| Tofu | 200g |
| Milk | 320g |
| Chicken broth | 400g |
| White miso | 80g |
| Light soy sauce | 28g |
How to make Asuka Nabe
Prepare the ingredients
Cut ingredients such as vegetables into bite-sized pieces.
Boil the stock and other ingredients
Bring chicken stock to a boil, add milk, season with white miso and light soy sauce, and add the ingredients in order of difficulty to boil. Add the garland chrysanthemum and harusame just before serving.
Serving with condiments
When eating, add condiments (green onion, ginger, sudachi, chilli pepper, etc.) to your liking.
Secret ingredients to make a delicious Asuka nabe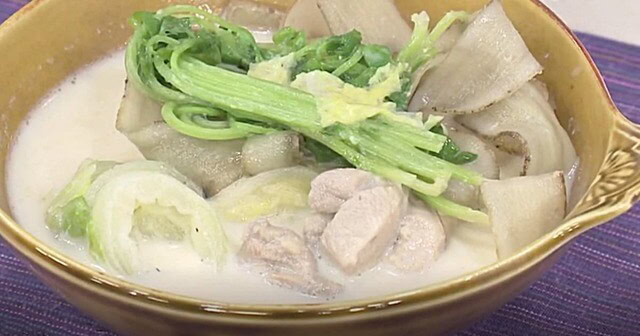 The secret of deliciousness is also in the preparation. Japanese remove the so it's healthy, and they wash the chicken with red wine to remove the smell. Red wine also has the effect of softening the meat and locals add udon noodles o the soup, which is rich in umami extract from various ingredients, and brought to a boil.
Health information of Asuka nabe
The calories and salt content of all soups and dipping sauces are based on the amount consumed. In a bowl of asuka nabe, you will surely get vitamins A, E, B1, B2, and B3, carbohydrates, calcium, and dietary fibre. You can get 2.0g dietary fibre, 104mg calcium and 9.3g carbohydrates.
Where is Asuka Village located?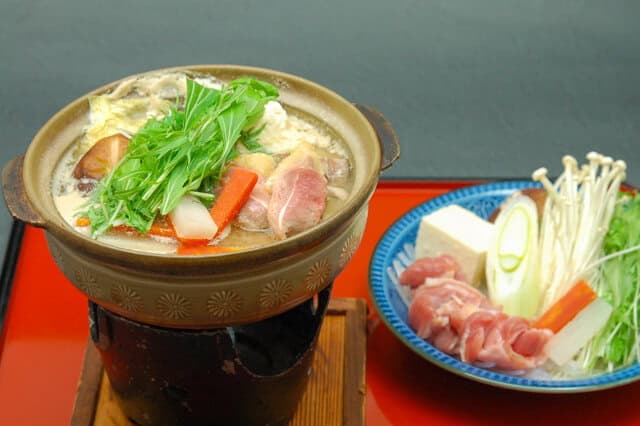 If you look west from Amakashi Hill in the northern part of Asuka Village, you can see the Nara Basin, the three mountains of Yamato (Mt. Unebi, Mt. Kagu, Mt. Miminari), Mt. Looking back to the east, you can see paddy fields spread out in a small basin and the village of Asuka. Among them, Asuka-Dera Temple has a particularly large roof. The scenery of the mountains and paddy fields around Asuka, as well as the beautiful scenery of the villages that change with the seasons, is the reason why this area is called "the heartland of the Japanese people." 
Asuka Nabe FAQ
What can you eat with Asuka nabe?

Usually, the Japanese eat Asuka nabe with their favourite ingredients such as seasonal vegetables and chicken. The soup stock comes out of lots of vegetables and chicken, so it's delicious even if you put udon noodles at the end.

How do Asuka Nabe tastes like?

When you eat the soup, it doesn't have the peculiar bitterness of milk, and has an elegant taste with a strong Japanese-style dashi flavor. The umami of the vegetables melts into the soup, and the richness and sweetness spread.

What is the season of eating Asuka nabe?

The Japanese eat this all year round, but there are more opportunities to eat it, especially in winter as it warms the body.
Where to buy Asuka Nabe
Zen (膳)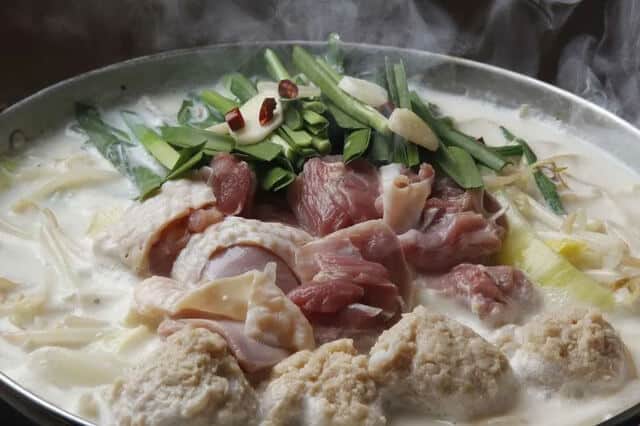 The restaurant boasts motsunabe and ramen, but you can also have "Asuka nabe". The "Asuka hot pot" that you can have at the "Zen" for 1,280 yen (excluding tax) has the richness of milk and is very creamy. It has a mellow taste and is easy to drink. It's a perfect menu for the winter as it warms your body after drinking it.
Edogawa Naramachi store (江戸川 ならまち店)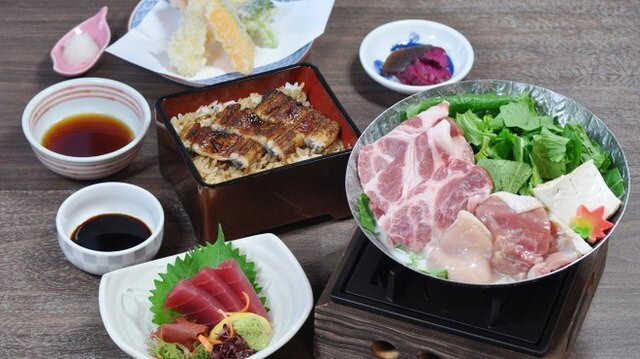 The shop is housed in a historic kimono merchant's house, and the interior is lovely. At the Edogawa Naramachi store, you can have the Asuka Nabe Course for ¥3,500 (tax included). In addition to the Asuka hot pot, this set also comes with a mini hitsumabush
Harishin (はり新)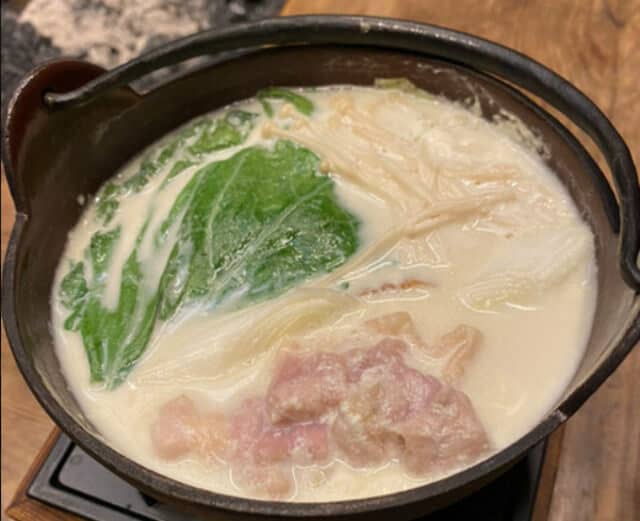 There's something like an irori fireplace in the store, so you can enjoy a traditional Japanese tatami room. The recommended lunch at Harishin is the Asuka Nabe Gozen, ¥1,800 (tax included). It's a rare menu that no one can eat easily because it's only for 10 people a day. Please try Asuka Nabe, which they make with plenty of exquisite soup stock made from white miso, chicken broth, and milk.
Address: 15 Nakaarayacho, Nara City, Nara Prefecture
Phone number: 0742-22-2669
Hours open: 11:30-14:00 (LO) 18:00-20:00 (LO) Open on Sundays
Website: https://harishin.com/
Takeaway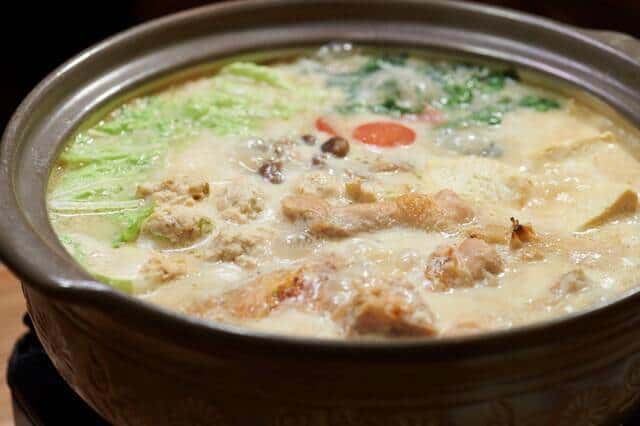 Nabe hot pot cuisine is an essential part of winter in Japan. Seafood, meat, mushrooms, tofu, vegetables, rice cakes and many other ingredients find their way into thick clay nabe pots in homes and restaurants all around the country.  Asuka Nabe is a one-pot dish with chicken, mushrooms, and vegetables in a milky broth perfect for cooler weather. And it is the standard dinner at local guesthouses responsible for accepting guests.
You can also try other nabemono or hotpot dishes in Japan like Motsunabe, Chanko nabe, and Kamo nabe.