Do you know Mizutaki, also known as Hakata's specialty? It is said to be one of the four major chicken hot pot in Japan, along with Tokyo's Gunji Nabe, Kyoto's Kashiwa Nabe, and Akita's Kiritampo, but many people may have heard the name but don't know what kind of hot pot dish it actually is. This time, we will explain about such Mizutaki.
WHAT IS MIZUTAKI?
Mizutaki, literally meaning 'cooked in the water' is a traditional food in Fukuoka prefecture, Japan, and is typically known as a Japanese chicken hot pot dish. Mizu taki is a cooking method in which ingredients such as chopped chicken with bones and vegetables are slowly boiled in hot water.
Unlike any other soups, the seasonings in mizutaki such as soy sauce and salt are not added even when the soup stock has been made in advance. Mizu taki originated in Kyushu and Kansai, their history and cooking methods are different. At present time, Mizutaki is one of the representative local hot pots in Fukuoka prefecture that can be eaten all over Japan.
ORIGIN OF MIZUTAKI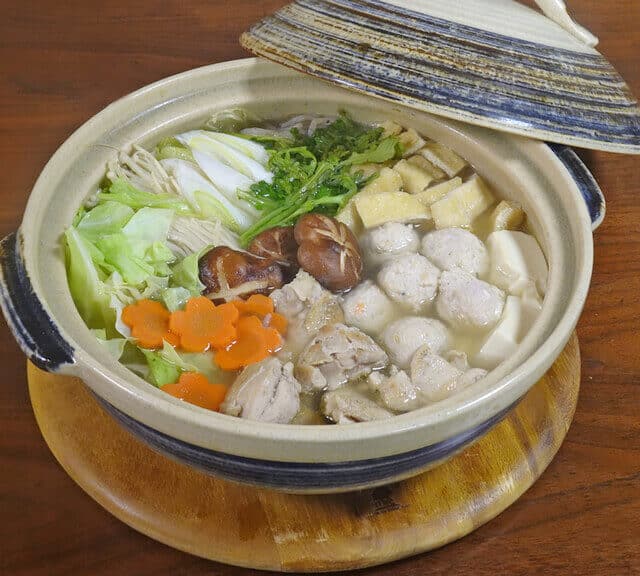 There are various theories about Mizutaki's origin. One theory is that Mizu taki has its origin in the Keio era. The dish has spread to various places with Hakata as its home that it was also later then called "Hakata Mizutaki". Born in Nagasaki, Heisaburo Hayashida moved to Hong Kong at the age of 15 in 1897 (Meiji 30) and lived in an English family to study the art of cooking. After returning to Japan, he arranged the Western-style consomme and Chinese-style chicken soup that he learned there which is indispensable for Western cuisine, and it is said that Hakata Mizutaki was completed in 1905 (Meiji 38).
 Mr. Heisaburo opened a water-cooking shop "Suigetsu" in Susaki, Hakata, and it was very lively. However, it is said that it was well-received by people who came to the World Expo held at that time and spread all over the country. The chickens used were limited to males from Miyazaki and Kagoshima, and the trains carried were called "mizutaki trains". In Hakata, mizutaki is not limited to winter, but it is a dish that you can enjoy all year round, such as spring when early cabbage is available and summer with Hakata Gion Yamakasa.
HOW IS MIZUTAKI MADE?
The Process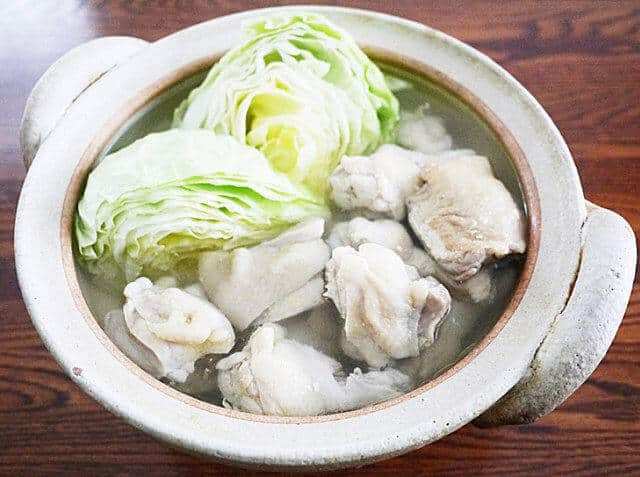 Mizutaki can be cooked with only chicken, kelp, vegetables of your choice, green onions, and especially, water. First, prepare a large pot where you can boil the chicken. Afterward, remove the hot water and add another amount of water to simmer the chicken for 2-3 hours.
In terms of making a thick cloudy soup, first, boil the chicken for about an hour. Then remove it from the pot, put it in a thick plastic bag. Hit the chicken with something (about 10-20 times). Then, put the finely chopped chicken pieces in the pan again and simmer. This will make the chicken broth richer. Next, put the stewed chicken on a plate and add the boiled soup stock to the soup. Whe. the soup is ready, you an serve to add ingredients such as the chicken and the vegetables.
Since the broth is not seasoned, the one who wants to eat this should not be worried about the soup becoming too thick due to boiling, and it is better to use cabbage, which has less water than Chinese cabbage.
What is so Unique about it?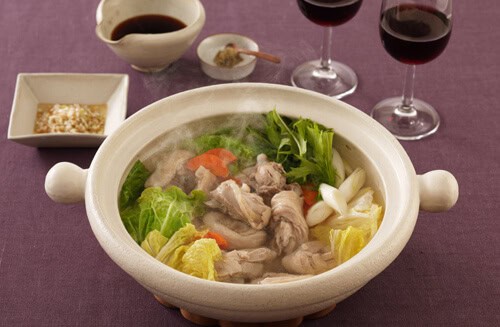 Mizutaki has been known as the hot pot dish that contains plenty of collagen. Although it is refreshing, the rich chicken taste is unique to Mizutaki. Besides the main ingredient of chicken, which makes mizutaki unique is that a specific method of eating has been developed to maximize the tasting experience.  When customers eat this at some restaurants, the restaurant will already provide the broth made out of chicken-based stock and poured it into the pot where the customer will have to cook for the other ingredients. While the soup appeared to be simple, its flavor was intense and flavorful. The oil content is moderately removed, and it is popular with women as a very healthy dish. The dish has a moderate and gentle taste because the chicken and broth are well-cooked without any preservatives added. 
RECOMMENDED MIZUTAKI RESTAURANTS
One should taste the aromatic and addictive umami of Mizutaki. There are some long-established and well-known Mizutaki restaurants that can easily be found in Fukuoka prefecture. Here are some of its famous restaurants.
Mizutaki Nagano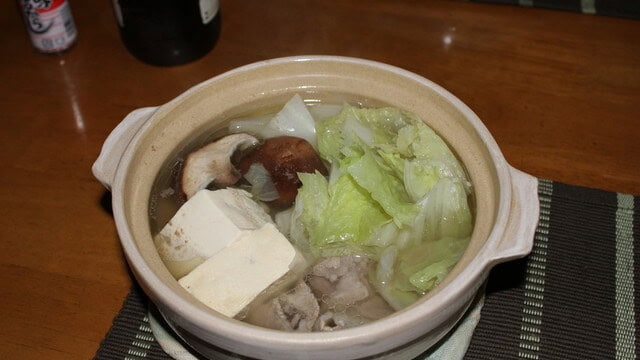 The shop serves either a clear chicken soup and cloudy mizutaki. The shop is rather famous where reservations cannot be made easily and soon after it opens, the shop will be filled up.  Customers can make a cloudy soup mizutaki with the pot containing the chicken with bone and vegetables. The meat of the chicken is full of flavor that it makes sense that many people go here to have their reservations.
Ryotei Shinmiura Hakata Main Store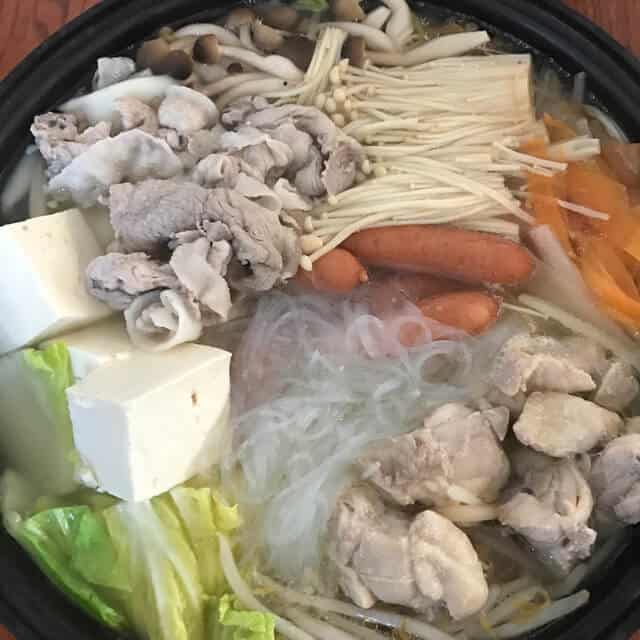 This restaurant has been serving cloudy soup that hasn't changed for 100 years since its establishment during the year 1897. The Hakata main store building can be used for celebrations with its traditional Japanese interior. The restaurant has a calm atmosphere with tatami mats. 
Hakata Mizutaki Original Suigetsu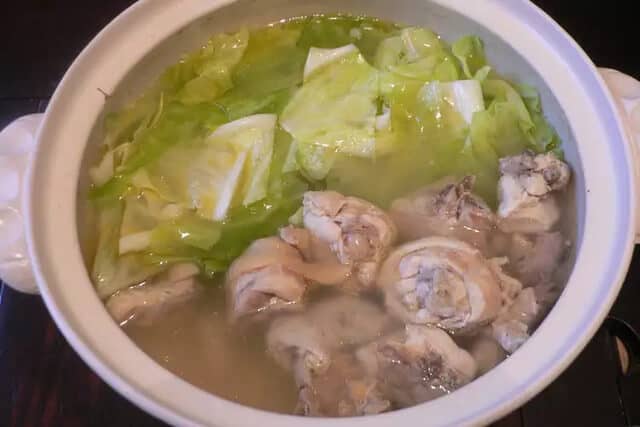 Suigetsu is the origin of Hakata Mizutaki and features a soup that is not cloudy like any other mizutaki. All of the shops that serve mizutaki's soup that is not cloudy had disappeared in the bombing of Fukuoka in June 1945. And after 100 years later, the third generation has taken over. At the present, the shop continues to preserve the taste of those days and provide their customers with the same taste. Many customers went here to try tasting their mizutaki that is not cloudy which many people want to eat. 
Hakata Ajidokoro Mizutaki Iroha Main Store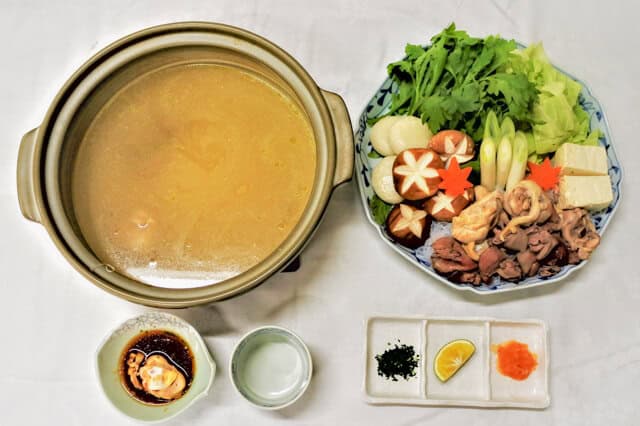 This store is quite famous as entertainers went here to eat. Because this shop has been providing the same tradition and taste with the cooking method that has been passed down from generation to generation since its founding in 1953. The store serves a softened chicken and secret minced meat in a cloudy soup that customers can not see the bottom of. This famous Mizutaki restaurant is characterized by using cabbage instead of Chinese cabbage.
Toriden Hakata Main Store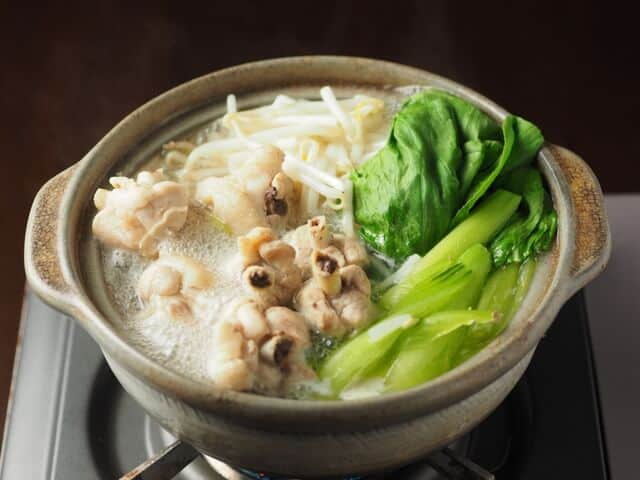 The shop serves mizutaki which customers suggested and even praised for its soup that is so rich and full of nourishment that matches the fluffy, plump meat of chicken. Customers can fully enjoy the taste of chicken as there were many places where it only tasted like ponzu sauce. The shop was built in a unique style with an old and modern Japanese interior.
Other Nabe food in Japan
Each area in Japan has its own unique nabe cuisine. It is very interesting to see how the ingredients used in each nabe dish are different and how they taste different.
If you are interested, please refer to this link for other Japanese nabe dishes.