Introduction to Uirō ういろう
Uirō ( ういろう) is a traditional Japanese food. It is a sweet confectionary item with its origin in Nagoya. This has a soft pillowy texture with a bit of QQ factor. Similar to mochi, it consists of glutinous rice flour and sugar.
Each individual Uirou is made by hand with a lot of care and attention. This food is bite-sized flattened square cakes, which are then steamed. Japanese sweets are famous worldwide. But this is a more traditional form of Japanese sweets.
Moreover, keep reading and this article will give you more insights into these delicious rice cakes.
Origin of Uirō
Uirō (also known as Uiro Gusuri and Touchinkou) was first made by the Odawara Gairo family as a medicine. The purpose of this is for deodorizing or mouth refreshing. Initially, it was only available in China for the king. To prevent the bad smell coming from the clinginess of the king's crown.
But, recent studies show Uirō is derived from Muneyoshi Chen Sokei. He was the king of China. But, after the fall of the Yuan Dynasty, exile was the king's fate in Japan. During the Muromachi era, Muneki (his son) was in Kyoto, under the Gairo family's and Muromachi's patronage. With Hiagri trade pooling in to inform that Gairo's name has been cleared from importing, the Kyoto Gairo family started crafting Uirou. Then by the late 17th century, Uirō cakes were available in Kyoto and Odawara.
Why Is Nagoya Famous for Uirō?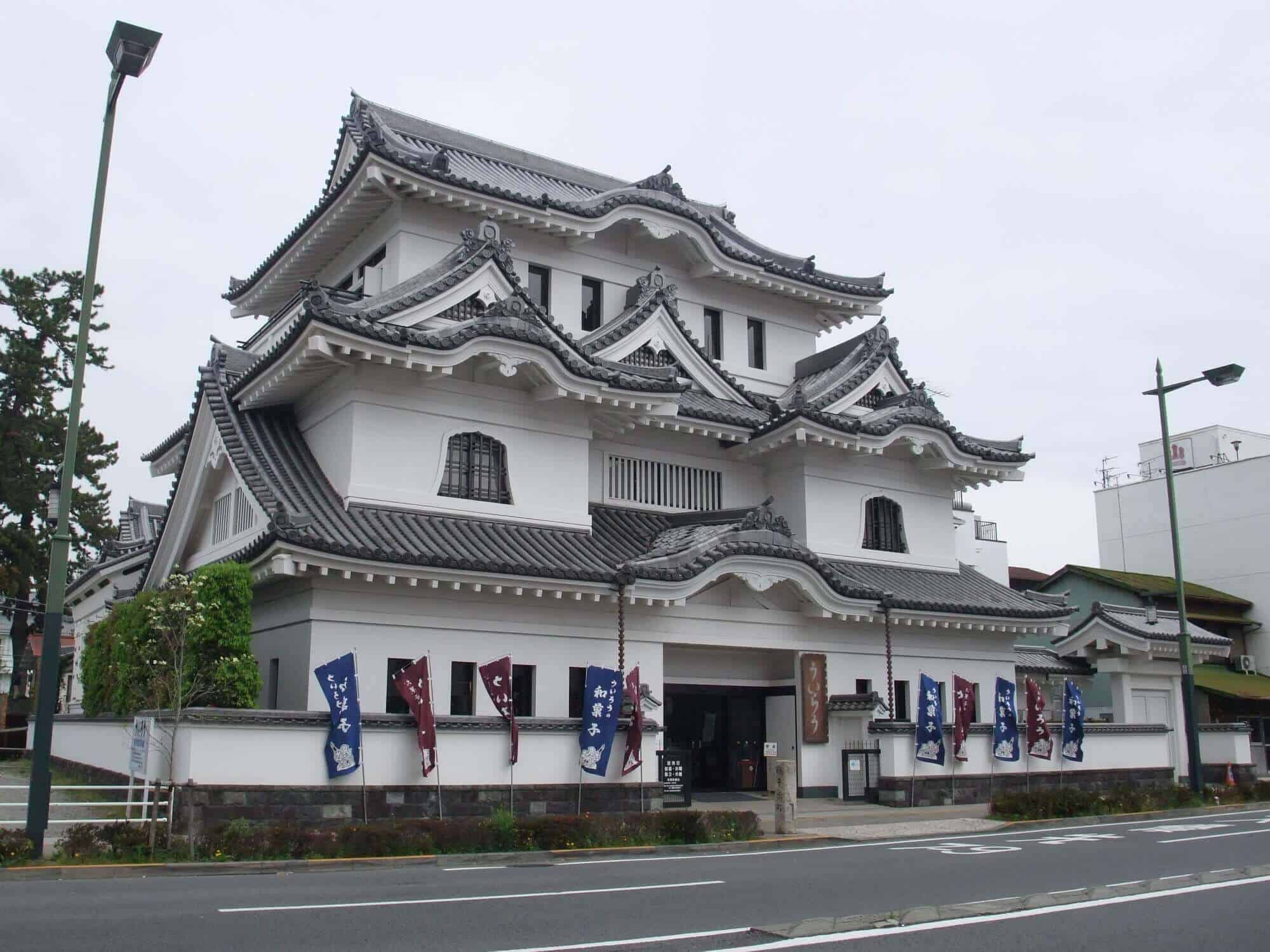 Mochibun Sohonten is the originator of this sweet in the Manji 2 period. Though the Odawara Gairo family stands with extensive dissertation. Only in the Meiji Era, Uirou became accessible to the public. Therefore, Mochibunso Honten is the only industry-sized producer of this delicious sweet cake.
Their store name is Uirō in Odawara City. It is a castle-looking Karahafu building that is an infamous tourist spot. It did get collapsed during the Great Kanto Earthquake but is rebuild again.
At that time, only Aoyagi Uirō was only allowed to sell on stations. No other store was allowed. This quickly became a local's favorite. Therefore, Aoyagi Sohonke is the biggest and the oldest producer making Nagoya famous.
How To Make Uirō
This section will tell you how you can make it easily at home. Its ingredients are Joshinko rice flour and sugar.
Sift the flour
In a mixing bowl sift the Joshinko rice flour.
Add the sugar
Now add the sugar to the rice flour. Mix it thoroughly.
Pour in the Water
Start by slowly pouring in the water and mix with a whisk. Make sure there are no lumps.
Strain the batter
Strain thoroughly to ensure a silky smooth texture.
Microwave the mix
Put it in the 500 W microwave for 5 – 7 minutes by wrapping the top. Once the surface is sticky, remove the wrapping and let it cool.
Refrigerator
Cool in the refrigerator for about 20 minutes.
Serve immediately
Before cutting, soak the kitchen knife in some water to avoid sticking. Cut it on the plate and serve.
Types of Flavors in Uirō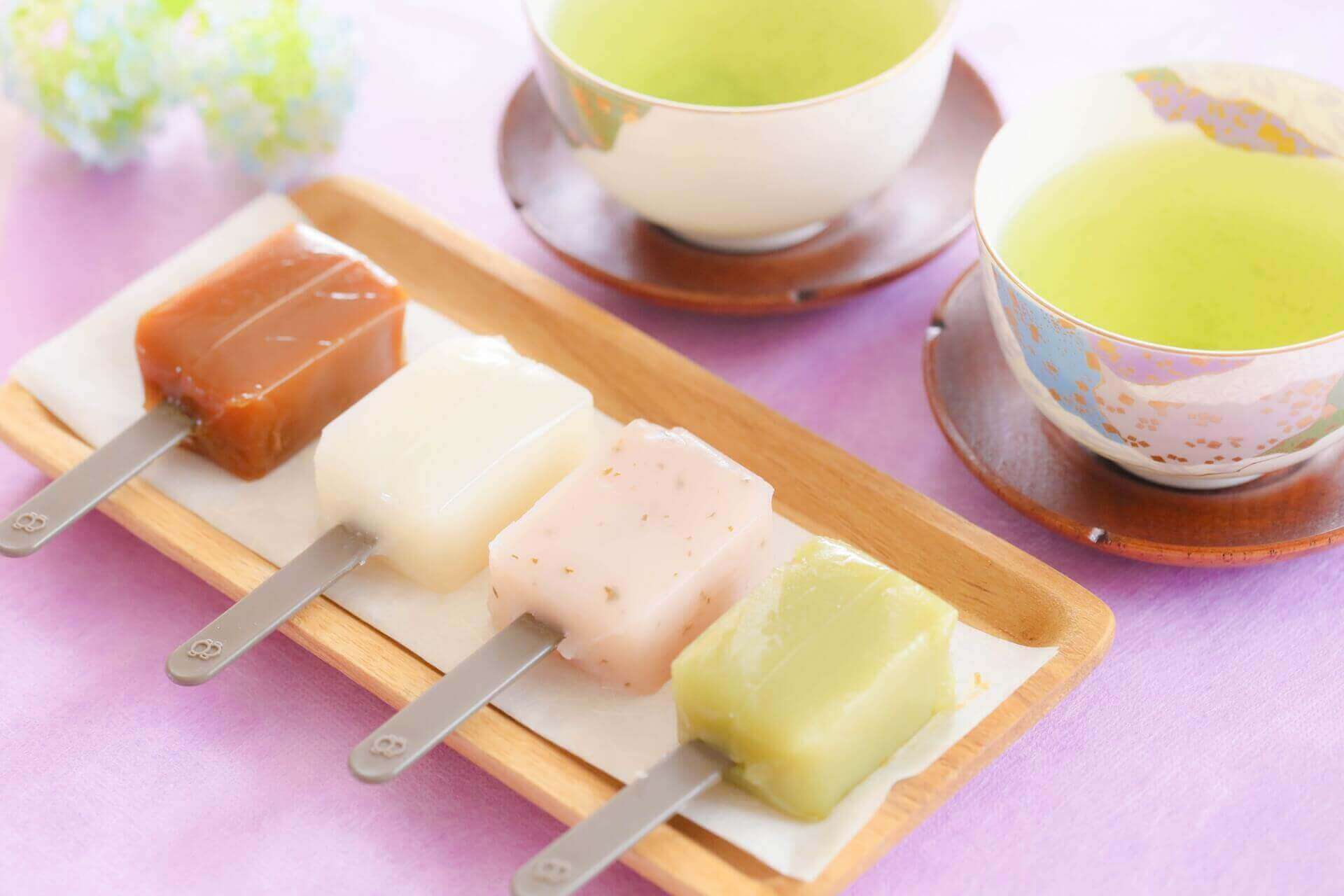 With Yamaguchi Prefecture, Uirō is a portion of local Japanese food. There are many variations present all across Japan. But it depends on the location, the flour used, the sugar used, and the method by which it is prepared.
Similar to Yoken, every place prepares it differently. Some prepare by adding matcha, some prepare it by filling it with bean paste. Each area offers its own specialty to this traditional Japanese food.
For example, in some places like Fukuoka, it is made only with brown sugar and no white sugar. This gives it a nice caramel brown color. It also has a different flavor.
Is Uirō a medicine or sweet?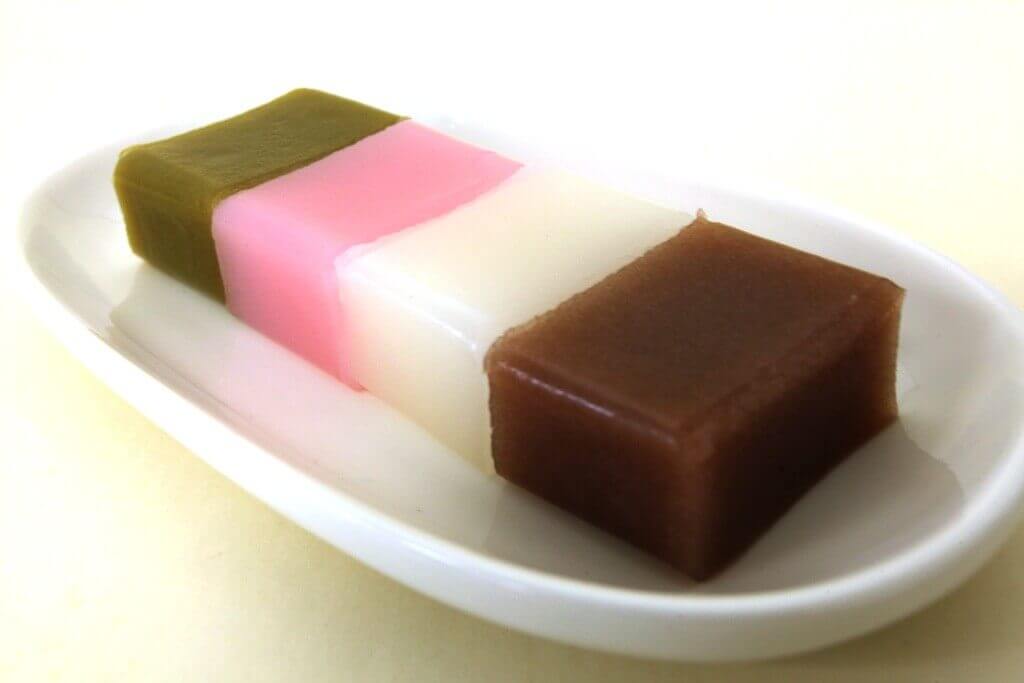 It is a sweet offering many flavors. In the 16th century, it was mainly in use for medicinal purpose. But now it is available as a sweet and as a medicine.
Is Uirō too sweet?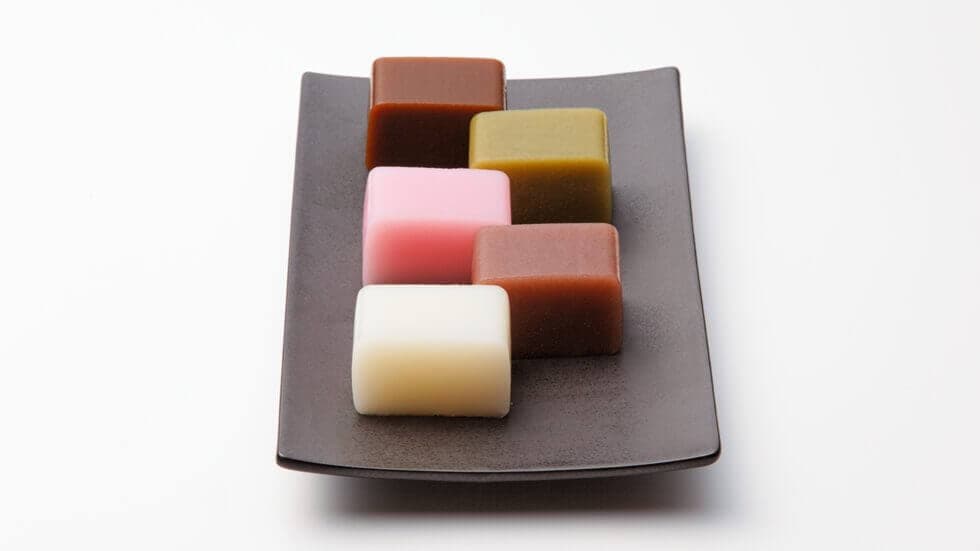 No, it is not too sweet. It contains a moderate amount of sugar. Perfect to accompany with afternoon tea.
Is it similar to Mochi?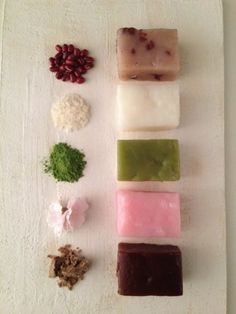 Yes, texture-wise it is similar to Mochi. Both contain rice flour. But, Mochi is less chewy in texture.
Is Uirō available throughout the year or is it a seasonal item?
It surely is available throughout the whole year all across Japan. There are some seasonal varieties available only at a particular time.
Should I buy it as a gift?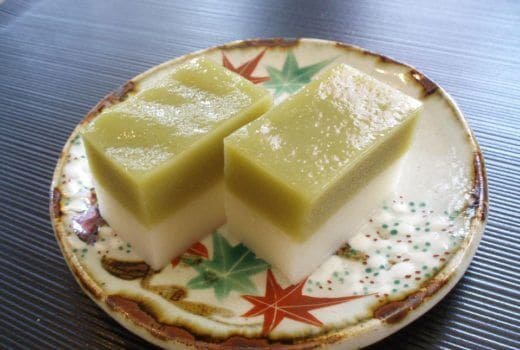 Yes, you should buy it as a gift. There are stores which offers an assortment pack perfect for gifting purposes.
Recommended Uirou Stores
Aoyagi Sohonke Osu Main Store in Nagoya
Aoyagi is the oldest seller. They hand-make their bit-size sweet. They are soft and chewy with lots of flavors like matcha, black, white, sashimi, and sakura.
Recently, they have also introduced "Aoyagi Uirō for Athletes" which has a bit of salt. It replenishes the lost energy.
Mochigen in Nagoya
Toraya is a famous store that sells Japanese confectionery items. It is popular for its a very vibrant and colorful variety of these traditional Japanese sweets. But their kneaded Uirō which is smooth and delicious. Also, it is fairly sweet.
Uirō in Odawara City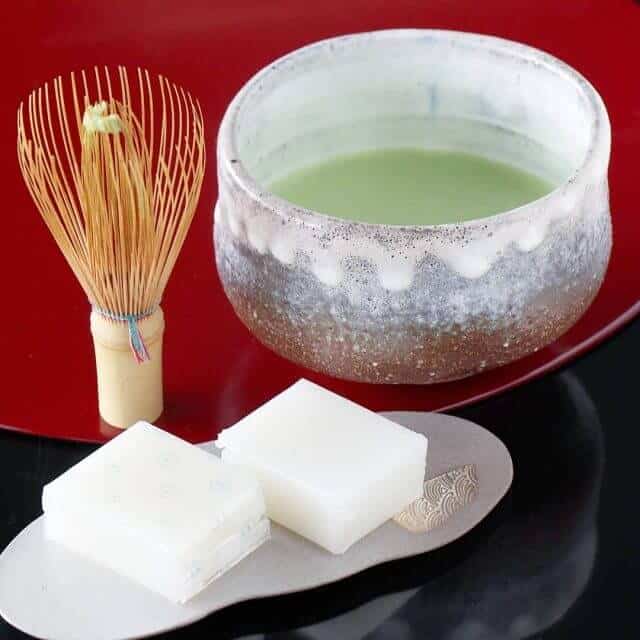 A celebrated Japanese store name Uirō is a local favorite with Kanagawa Prefecture. With its castle-looking exterior, it is a coffee shop serving coffee and traditional Japanese sweets. It is a popular tourist spot and for buying Uirou souvenirs. They are elegant and refreshing in taste with a non-sticky texture.
Previously, the store only sold the medicinal form of these sweets. But now they also offer Uirō as sweets.
Toraya Uirō Tobu Department Store Ikebukuro in Tokyo
Another favorite spot but in Tokyo. It is a small shop inside Tobu. They have many different fillings than the regular ones. Some are seasonal and some regular. Sweet potato Uirō is made in autumn only. A bright Watermelon Uirou having vivid colors is made in the summertime.
Though Chestnut Uirō does not have local chestnut, it is still a local favorite. It is made by placing chestnuts inside Koshian Uirō.
Kikuya in Nagoya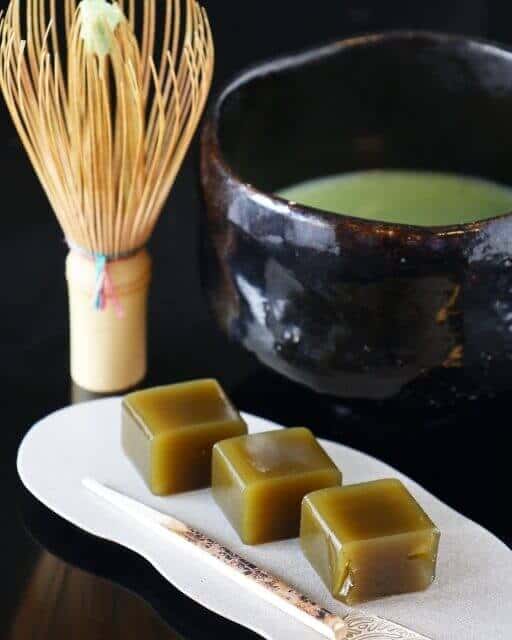 This Japanese sweet store is located near the Chikusa Station. It is among the top favorite of the locals living nearby. They offer a rich menu with many assortments. Do note that the store does close irregularly. So call in advance before coming.
Conclusion
This traditional Japanese sweet has its roots in its rich history. Everyone who lives in Japan is familiar with this. So, if you haven't tried it you should. Or if you are visiting Japan, make sure to try this delectable sweet.
There are many interesting Japanese sweets also, please check them also!