Have you ever heard of Osechi Ryori? This is the special food for Japanese on New Year. Osechi consists of many colorful dishes packed together in a box "jubako". Each ingredient and dish of osechi is full of wishes for a bountiful harvest, good health, and prosperity. There are Datemaki, Kuri Kinton, Tazukuri, Kuromame, etc in this set. Among these, Nishiki Tamago is also a popular Osechi Ryori dish. Let's find out about its history and how to make the most delicious Nishiki Tamago!
What is Nishiki Tamago?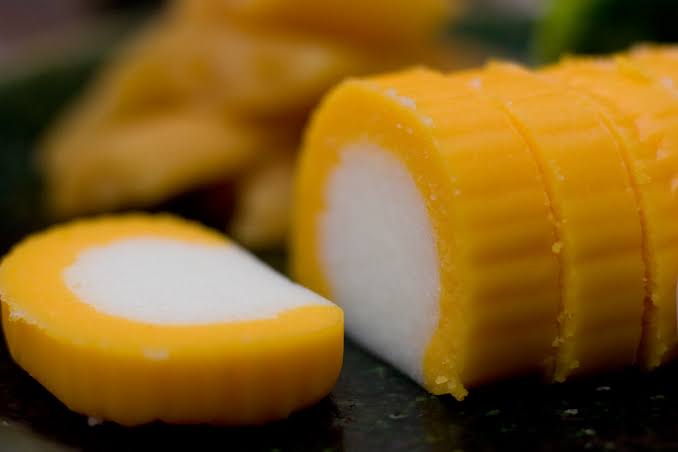 This dish is part of Osechi, a dish served in New Year with hopes of being financially well-off for the coming year. Nishiki Tamago is an egg dish that is boiled and divided into yolks and whites, then steamed. Some people say the yolks resemble gold, and that the whites resemble silver. Nishiki traditionally means beautiful or elegant things. Nishiki Tamago consists of yolk and egg whites. Since it resembles gold and silver threads that are woven together, it has the meaning of Nishiki. It refers to the costly brocades, a class of richly decorative woven fabrics. In addition, it is often made in coloured silks and with gold and silver threads, which can be said that it has a meaning of treasure. Nishiki Tamago becomes more beautiful when it is a spiral pattern or a checkered pattern. Both yolks and egg whites together symbolise wealth and good fortune.
Let us learn more about Nishiki Tamago!
What is the history of Nishiki Tamago?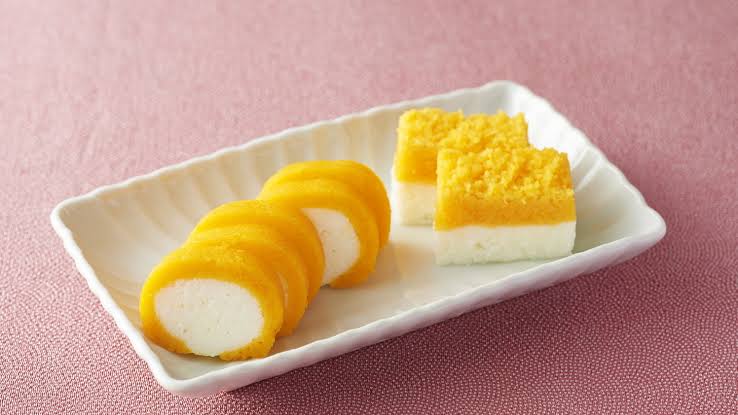 According to a theory during Japan's Yayoi period (300 BCE – 300 CE), Osechi serves as an offering to the deities, thanking them for a bountiful harvest. Over time, the original festival began to adopt more and more customs events from China. The harvest festival food that was enjoyed by the court also got a new name which is "osechiku". It was then changed in the Edo period. People started to incorporate these kinds of court-exclusive events and habits into their own daily lives and osechi suddenly was no longer exclusive at all but a delicious custom enjoyed by everybody. Osechi ryori is traditional Japanese New Year food. The tradition started in the Heian period (794–1185). Osechi is easily recognizable by their special boxes "jubako", which resemble bento boxes. Nishiki Tamago is often included among osechi dishes, which are prepared to celebrate the New Year holiday.
How much does it cost?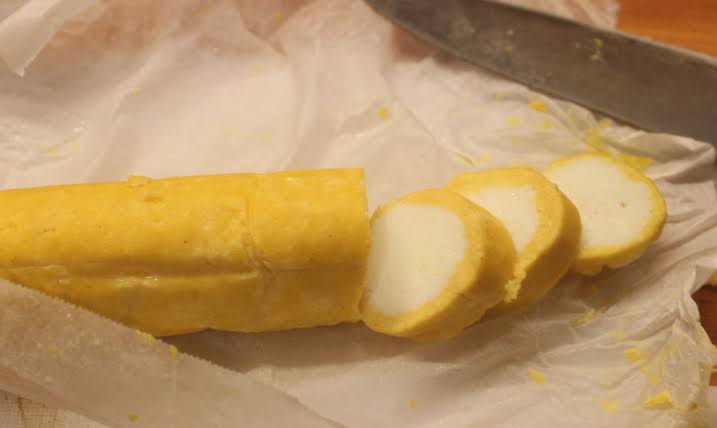 You can buy packed and preserved Nishiki Tamago usually in stores and online. Maruroku Foods manufactures ready to eat Nishiki Tamago rolls online all year round. Usually, the smallest ones will cost 720yen, for the medium it costs 1,337 yen and for large it costs 2,160yen. You can also buy other Nishiki Tamago from different manufacturing companies in any Japanese online store. Additionally, you can also buy it in some speciality stores of rice cakes and Japanese tea.
What is the recipe of Nishiki Tamago?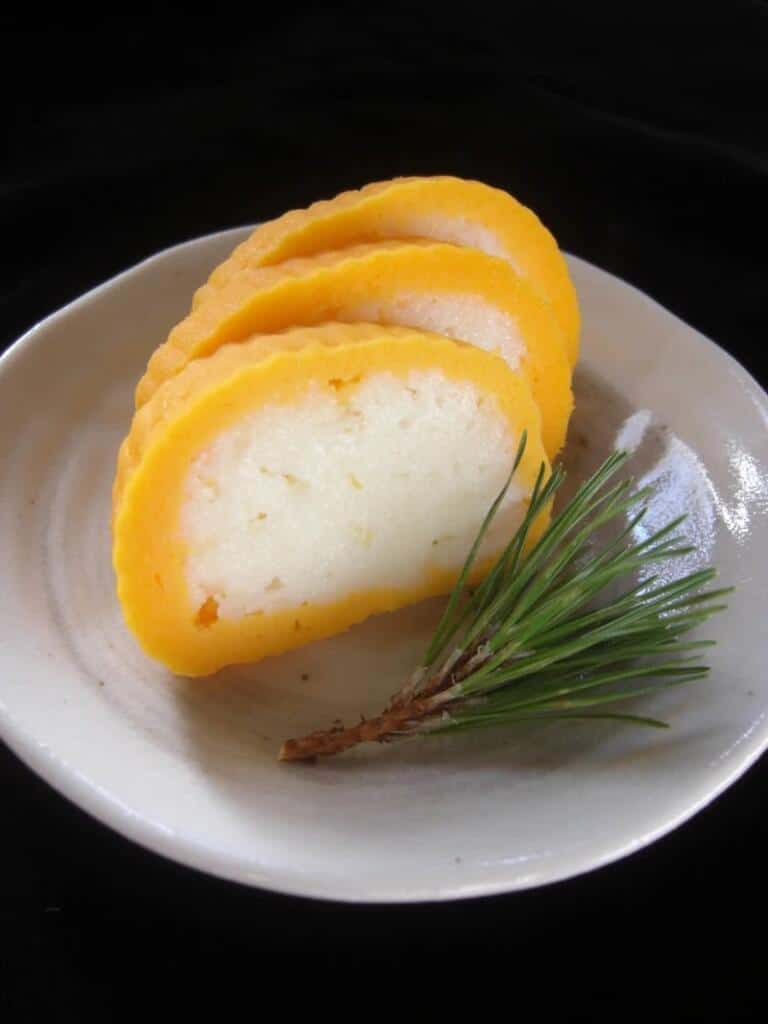 Prepare all the ingredients
Nishiki Tamago has basic ingredients. Prepare 5 eggs, 60g sugar and 1/2 salt. Boil eggs with some salt then divide the hard-boiled eggs into whites and yolks. Place the whites and yolk in a metal sieve over the bowl and press firmly through the wired mesh. Put 25g of sugar and pinch of salt into the whites then 35g to the yolks.
Shaping
Lay the smashed whites on a clean towel and use it to shape them into a log shape 12cm in length. Wrap the towel to absorb any moisture. Spread a 25 x 25 cm square of plastic wrap and place the yolk in the centre.
Steam
Lay the white logs along the middle of the yolk square, lift them and wrap it around the white log forming a roll. Firmly wrap the roll in the plastic and place in a steamer for 10 minutes then remove the plastic wrap.
Cool and cut it
Let it cool and cut into 1 cm thick slices, arrange on a place then serve.
Nishiki Tamago FAQ
Nishiki Tamago is a food from which area?

It is a dish that has different popularity in different regions of Japan. In Tokyo, it is very common and easy to find. In the Kansai region, it is very rare and hard to find.

What is the meaning of the broiled egg?

It is said that nishiki tamago (broiled egg) came to be included in the osechi (New Year's dishes) in the hope that it would bless people with treasures.
What are the recommended stores to buy Nishiki Tamago?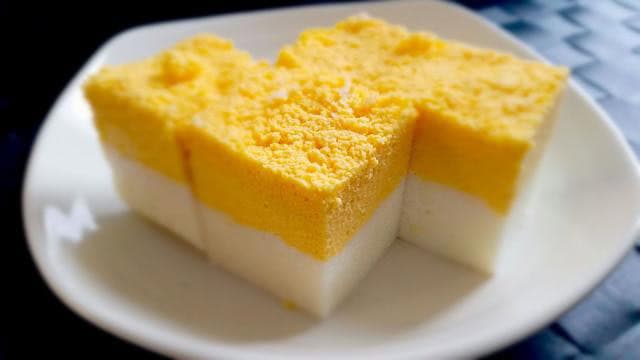 Inoue Gamo Store
This store is of the longest-established Kamaboko restaurants in Kamakura that thoroughly focuses on any processed fish dishes without adding preservatives or additives. They sell their best selling Kamaboko and also they have a two-coloured egg which is Nishiki Tamago that is on sale all year round.
Yamajou Kamaboko
It is a long established store since 1878. They make Kamaboko by managing the whole process by themselves. Moreover, they also sell the best selling Nishiki Tamago online.
Miki Keiran Nishiki Honten
This store was founded in 1945 and the head office located in the middle of Nishiki Market. It has maintained its unchanging taste with traditional techniques. Additionally, their specialty is the soft omelet that is famous in Kyoto and they also have other egg dishes that are loved by the people of Kyoto as a treat for New Year's Osechi dishes.
Tsukiji Irifune
It was founded during Edo period and still maintains the traditional taste of the dishes. They sell not only Nishiki Tamago but also Datemaki, Kamaboko, oden, and more.
Conclusion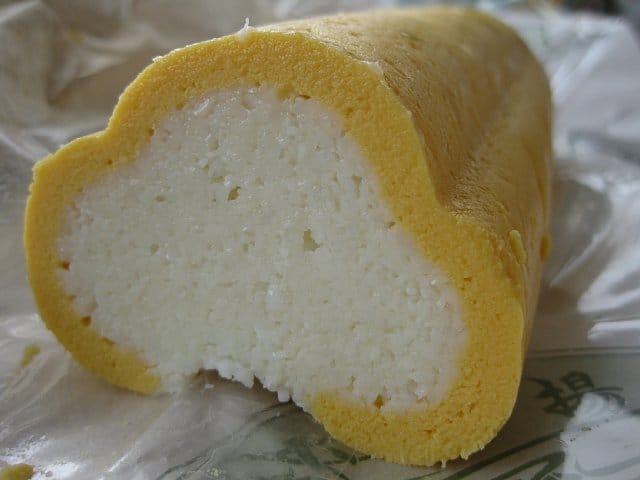 In conclusion, it has been a long tradition to serve Osechi ryori during New Year. The idea of "two colours" can be expressed with the word "Nishiki" in Japanese. It means brocade, a decorative woven cloth, and, more generally, something beautiful. It is easy to make this dish since most of the ingredients can be found everywhere.
Also, Nishiki Tamago can be bought in most of supermarket during holiday season so it won't be hard to find it for anyone who wants to include this dish in Osechi ryori. In addition, there are also other New Year dishes that has a meaning such as Date Maki, another egg dish. Also there are Chorogi, Tadakuri, Kuromame, and more.