Introduction to Hishi Mochi
In Japan, they have this custom or festival in which they celebrated it for the growth of girls. They call it "Hinamatsuri" and they always held it on March 3rd. One of the indispensable items on this day is the bright three-colored rice cake "Hishimochi". Hishi mochi is a familiar decoration for the Hinamatsuri just like Chirashizushi and Hina-arare. In this article, we will get to know another Hinamatsuri customary food, the Hishi mochi.
Etymology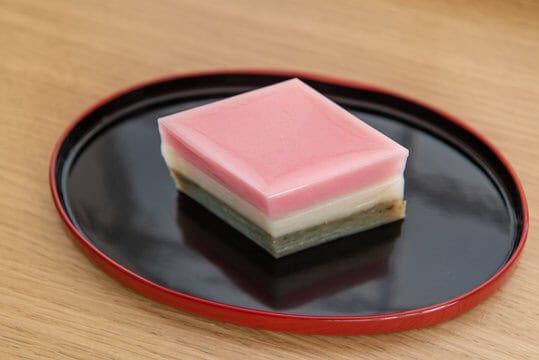 Have you wondered what the name "Hishi Mochi" means? The "Hishi (菱, ひし)" from Hishi Mochi means "diamond or rhombus" that portrays the rice cake or the mochi's shape.
What is Hishi Mochi?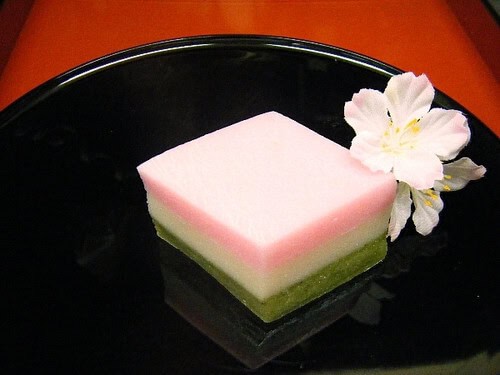 Hishi mochi (菱餅) is a kind of traditional Japanese confectionery that is a diamond-shaped rice cake. This is also a peach festival food or Hinamatsuri's food that locals offered with Hina dolls on March 3rd. There are three colors, red, white, and green, but depending on the region, there are areas where locals cut rice cakes with two colors or five or seven colors into diamond shapes and layered them. And the present form began in the Edo period. It is indispensable for Hina decoration, and Hina-arare wouldn't have been born without Hishi mochi.
Hishi Mochi Origin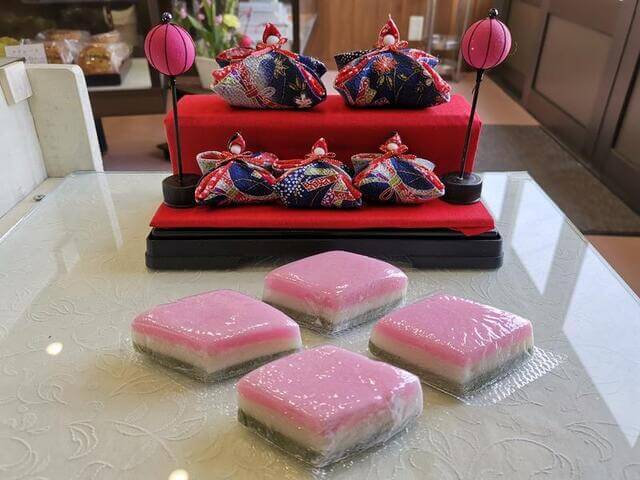 It seems that the origin of Hishimochi lies in the ancient Chinese event "Joshisetsu," which is also the origin of the Doll's Festival. Originally, the day of the girls' festival, Kamisibushi was associated with the playhouse game called "Hina Play," which the children of the Japanese aristocracy played. And it spread as a "Hinamatsuri" to celebrate girls' growth. On this Kamisabushi Festival, locals are customary to eat green Kusamochi containing mother and child grass to ward off evil.
However, when Kusamochi, a mother-child grass, was introduced to Japan, they used mugwort instead of mother-child grass because it was unlucky to make rice cakes with mother and child. Then, in the Edo period, locals added white rice cakes with diamond shapes, and diamond rice cakes became two colors. Later in the Meiji period, they added peach-colored rice cakes containing gardenia fruit. So at present, Hishi mochi in three colors, peach, white, and green, become popular.
Hishi Mochi Recipe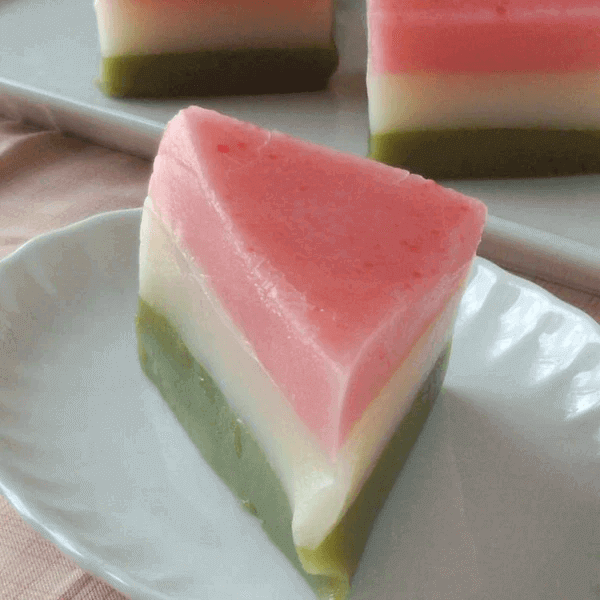 Hishi Mochi Ingredients
| | |
| --- | --- |
| The Hishi Mochi Ingredients for 6 person | |
| Joshinko | 300g |
| Shiratamako | 60g |
| sugar | 300g |
| water | 450g |
| Matcha | 15g |
| Hot water | 25g |
| Food coloring | 5g |
How to make Hishi Mochi?
Mixing the powders
Put Joshinko, Shiratamako, and sugar in a bowl and mix, then add water little by little and mix well each time. Divide into three equal parts.
Making the green layer
Put matcha and hot water in another bowl and mix, add to 1/3 of the dough, and mix. This is for the green layer in the rice cake.
Making the pink and white layer
Add food coloring little by little to 1/3 of the dough and mix for the pink layer. Use the rest of the powder as it is and this is for the white layer in the rice cake.
Molding the first layer
Place a parchment paper on the mold and pour in the green dough. Boil water in a steamer put in a mold and steam on medium heat for 7 minutes.
Molding the second and last layer
When the surface is no longer sticky, remove it, pour in the white dough and steam in the same way, then pour in the pink dough and steam in the same way.
Finishing it with a diamond cut
Remove from the mold and cut into diamonds when completely cooled.
Why do you eat Hishi mochi at the Doll's Festival?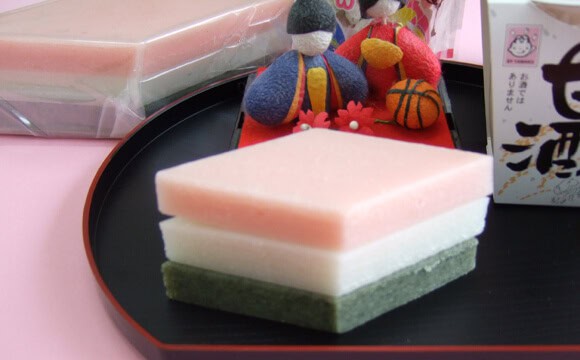 Hishi mochi has the power to drive away evil and the power to live well. Older people ate Hishi mochi, asking girls to live well and live longer. They hope that everyone will eat Hishimochi and be full of energy and have fun and happiness.
What does the color of Hishi Mochi mean?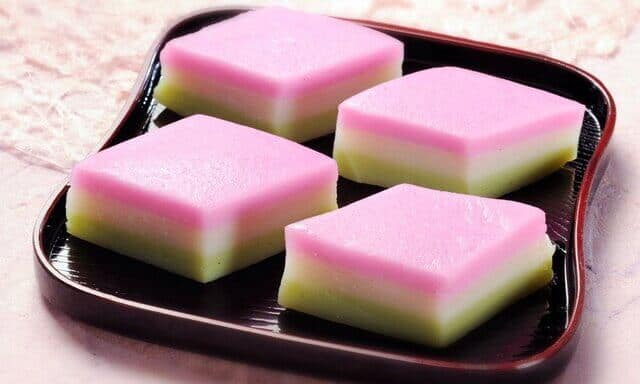 The color of Hishi mochi is an image of pink, white, and deep green. Hishi mochi is in the order of pink, white, and green from the top. There are various theories about the meaning of this color. The pink symbolizes a flower image and amulet, white for the snowy image and prosperity of offspring, and green for a fresh green image and health. The story goes like a peach and plum blossoms are bright at the time of the peach festival, but there may be snow underneath. However, there is also a fresh green under it. It's a sweet that is perfect for the season, reminiscent of spring. Besides, it seems that it also has the meaning of warding off evil and prospering descendants. 
What is the meaning of the shape of Hishi Mochi?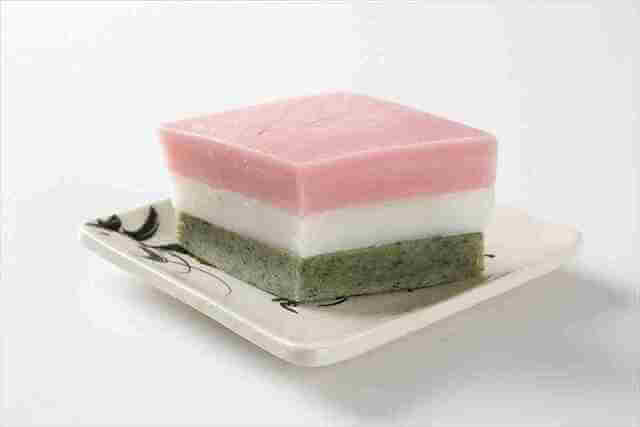 There is a theory that the origin of Hishi mochi, which locals eat in the palace on New Year's Day, was triangular, but it was originally made into a rhombus or diamond shape because its shape means high fertility and that it was named after a fairy who lived a thousand years longer.
Recommended stores that sell Hishi Mochi
The place where Hishimochi is sold is often sold in traditional Japanese confectionery shops. Hishi mochi made from real mochi can be purchased at mochi shops, etc. And at the time of the Hinamatsuri, many stores will sell it at supermarkets.
Hakata Ekimae Main Store (如水庵 博多駅前本店)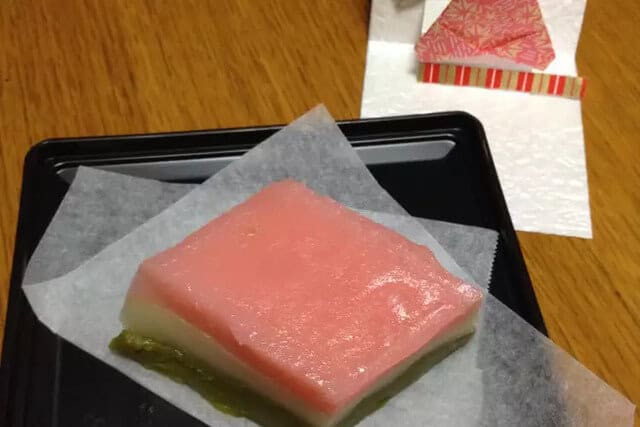 This shop is Fukuoka's famous confectionery that sells lots of different traditional Japanese sweets that accommodate all your childhood cravings. From Hishi mochi to Tsukushi mochi that has 5 different types. They have the same soft texture. Even in such a cold season, the softness is amazing.
Ginza Akebono (銀座あけぼの)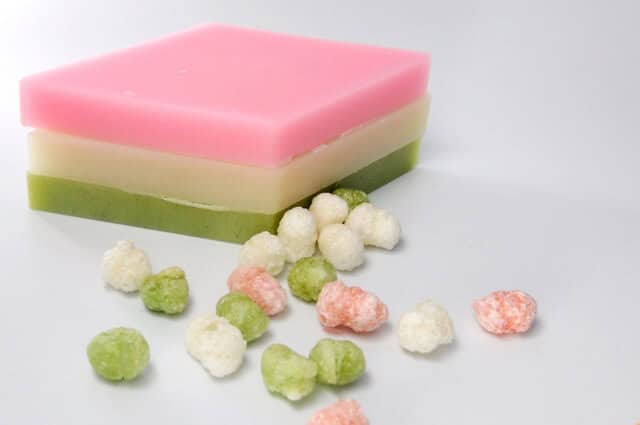 Ginza Akebono is a confectioner developed in Ginza. In 1948, right after WWII, they hoped for "a dawn of new Japan" in the name "Akebono (dawn)". Since then, they sell Monaka and other mochi and always take on the challenge of new things as times and customers' taste change. They continued their business until today by making our customers happy.
Takiyama Store (菓子処あかぎ滝山店)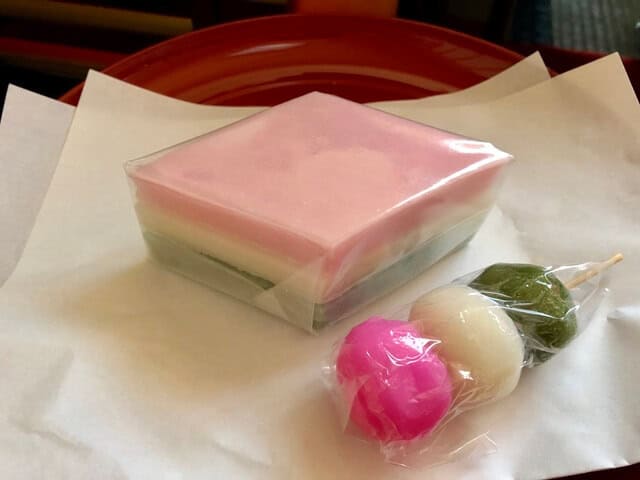 Near Yahikoyama, Niigata Prefecture, the most suitable environment for rice cultivation such as melted snow. Mochi rice grown in such a place is "Kogane Mochi". The mochi the store makes is chewy and made from the best ingredients in the best way, is also delicious. Of course, they also steamed it one by one.
Usagiya (うさぎや)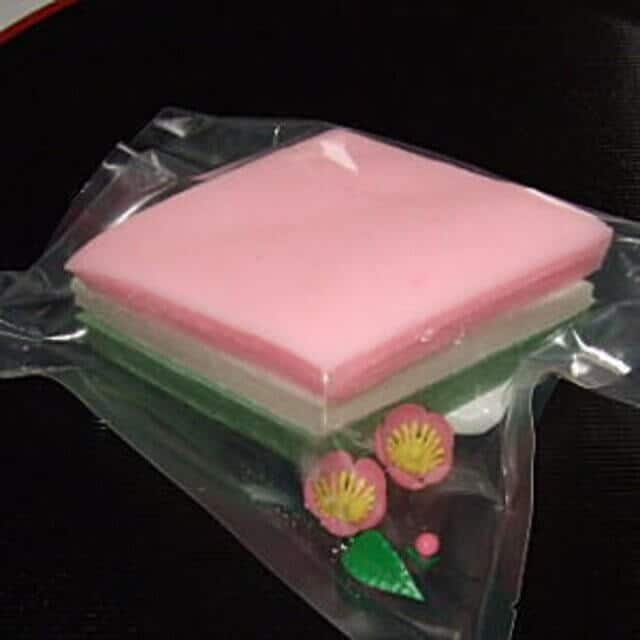 They are open since 1913 and have been running for over 100 years. Unpretentious counter serve featuring traditional Japanese dorayaki, sweet red-bean pancakes. They're best at making dorayaki and red-bean pancakes but they also make other sweets here like hishimochi. The shop has amazing Japanese sweets, they also serve ice cream.
Kimuraya (木村屋)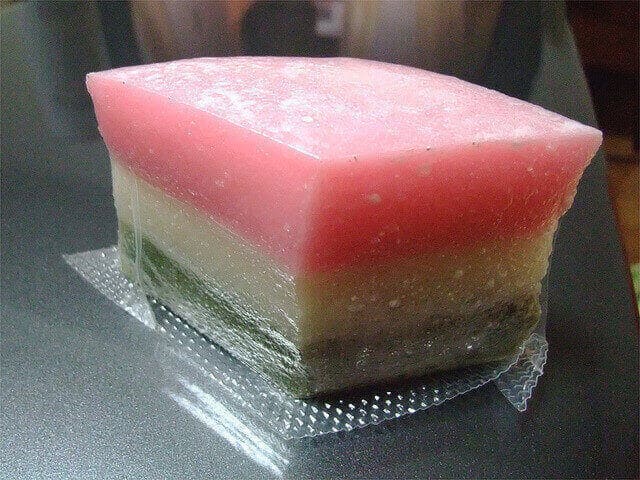 At the Doll's Festival in Tsuruoka, the traditional confectionery "Kimuraya confectionery" is indispensable along with the Doll's. In Tsuruoka City, Kimuraya confectionery is popular in the shape of fruits, vegetables, and sea bream. They have different mochi available here like Kusa mochi, Sakura mochi, and Hishi mochi.
Conclusion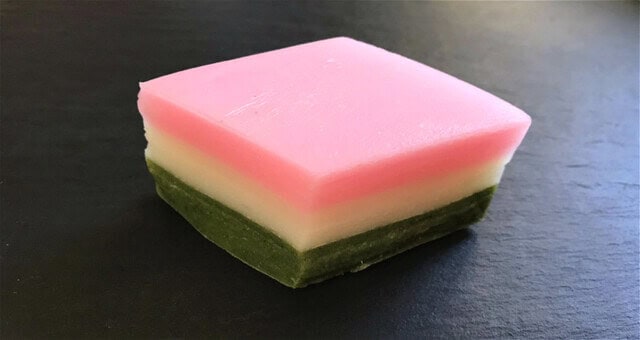 Mochi has grown in popularity across the world over time, and its flavor has improved as a result of more creativity. But that isn't enough to properly comprehend Mochi. Mochi didn't require as much sugar and the business evolved because of it. There are several types of mochi in Japan that you can try and should know. Japanese always have their tradition and beliefs connected through their food. Including Hishi mochi, a diamond-shaped treat with layers of white (for purity), pink (representing spring flowers and energy), and green mochi (to symbolize spring and new life).