In today's world of globalization, it is local cuisine that continues to be deeply loved. Speaking of local cuisine, what is the first thing that springs to your mind? Takoyaki from Osaka? Hoto from Yamanashi? Or Taimeshi from Ehime? Today, we want to introduce another local dish of Osaka – Doteyaki. Let's get to know more about its history, recipes, Doteyaki in other places of Japan and where to buy the delicious Doteyaki.
What is Doteyaki?
Doteyaki is a traditional Japanese dish consisting of skewering beef tendon and stewing it in miso or mirin (sweet sake) in Osaka prefecture. Doteyaki is an Osaka speciality, but the name may not ring a bell for those outside the Kansai region and locals also call it "Dote-ni" or "Dote". They used a cast-iron pot or plate and traditionally prepared the dish was traditionally by simmering it in miso until it was fork-tender. Baking the meat in a miso-lined iron saucepan. Due to its convenience, stewing has recently been done in standard saucepans. Shinsekai area is home to several restaurants selling doteyaki, which is widely regarded as Osaka's downtown cuisine at a low price. Particularly in Oden, tendons are a staple ingredient. You'll have a tough time trying to find beef tendons outside of Kansai and Kyushu in southern Japan.
Etymology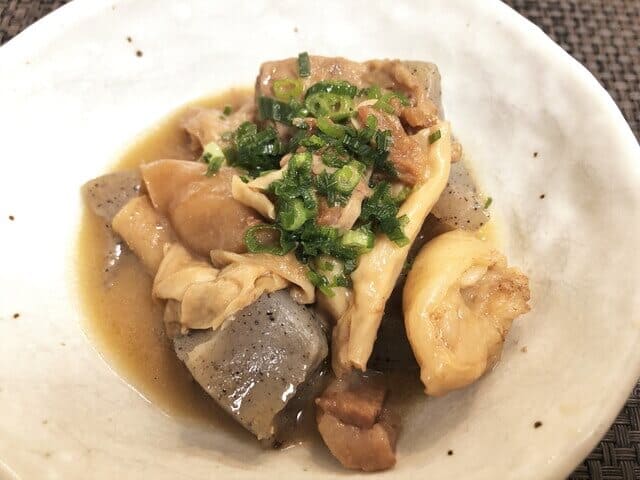 The name doteyaki (どて焼き) – literally meaning 'cooked bank' – comes from how locals cooked the dish, simmering away while gradually mixing in the miso paste (placed around the edge of a deep pan to form a bank). "Dote" translates to "bank" in Japanese. It also means "the ingredients are grilled in the middle of a stack of white miso paste, like a bank, and then stewed in the miso paste that has been melted by the heat". It has a sweet and spicy flavour that goes well with sake.
Doteyaki History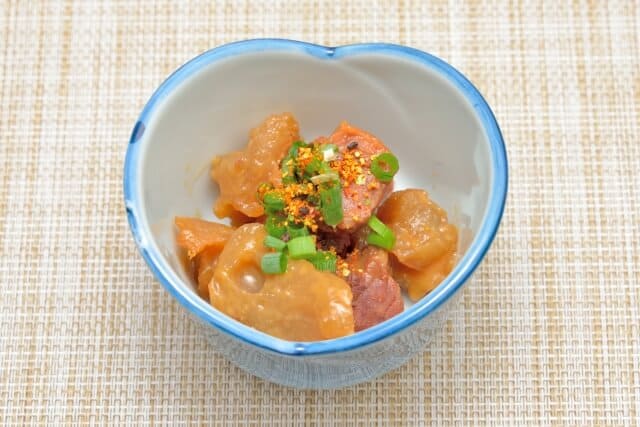 Doteyaki originated in 1920 in Osaka, however, there is no specific point at which it started. Sakunosuke Oda, a Japanese writer, wrote that many foods (similar to doteyaki) started to appear in street vendors. This happened in Osaka from the late Taisho era to the early Showa era. From there it slowly developed into the doteyaki we know today. There is a similar local dish called 'doteni' in the Tokai region, but locals believed that it was already existing in Osaka after the war. However, dote-ni is different from dote-yaki in that it uses various offal and seasoned with red miso. The doteyaki in Osaka consists of beef tendon, and locals thought that the adaptation of the grilling method was the start because it does not become soft just by simmering it.
Doteyaki Recipe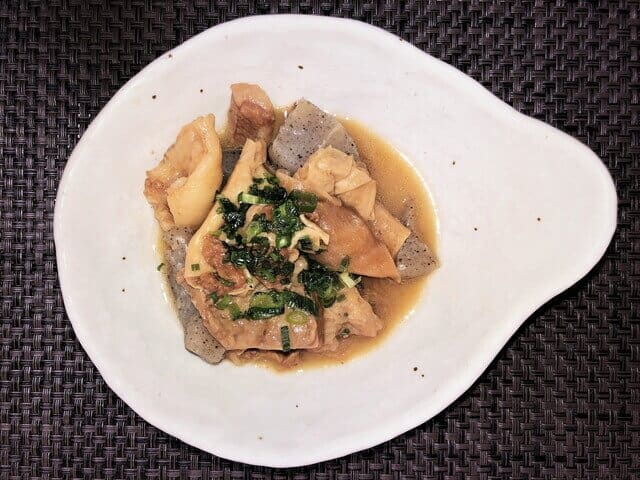 Doteyaki Ingredients
| | |
| --- | --- |
| Ingredients of Doteyaki for 4 persons | |
| Beef tendon | 250g |
| Radish | 120g |
| Konjac | 60g |
| White miso | 21g |
| Miso paste | 28g |
| Sake | 14g |
| Ichiban dashi (bonito, kelp) | 500g |
| Mirin | 14g |
| Sugar | 14g |
| Salt | 5g |
| Finely chopped spring onion | 3g |
| Ichimi and shichimi | 3g |
How to make Doteyaki
Boil the beef tendon
Boil plenty of hot water with a little sake in a pot, and boil the beef tendon for about 2 hours. Then, add the condiments listed. After boiling, wash it clean and wipe off the water with paper.
Simmer more
Heat the kelp and salt in a deep frying pan, cut into appropriate sizes the daikon radish, konnyaku, etc., and simmer over low heat.
Finish cooking
If you think it's not cooked enough, add water halfway through and simmer more. You can mix it occasionally and it's ok if it's boiled down and have a thick consistency.
Beef tendon Health facts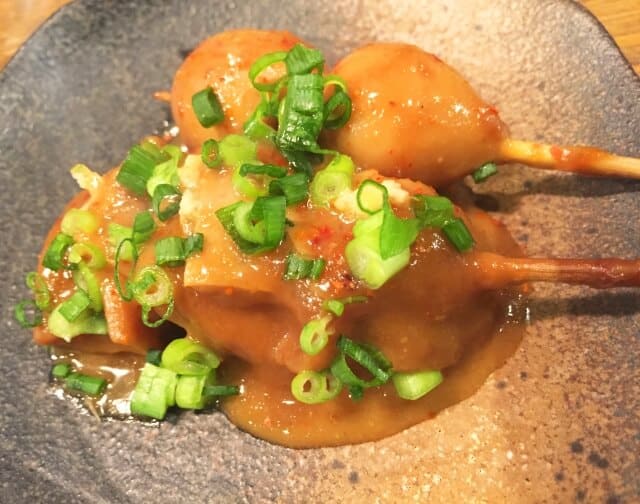 Tendons are commonly used in Japanese cuisine, especially in Oden. Firstly, it should be cooked over long periods to become deliciously tender. This is because they are extremely tough and fibrous. Beef tendons are quite difficult to find as they are most common in the southern part of Japan, Kansai and Kyushu. Tendons are commonly used in other neighbouring, Asian countries. And also did you know that beef tendon is also rich in collagen, making it a great dish for women who don't drink much alcohol. Collagen is good for the body. It increases muscle mass, prevents bone loss, relieves joint pain, and improves skin health by reducing wrinkles and dryness.
Doteyaki in different areas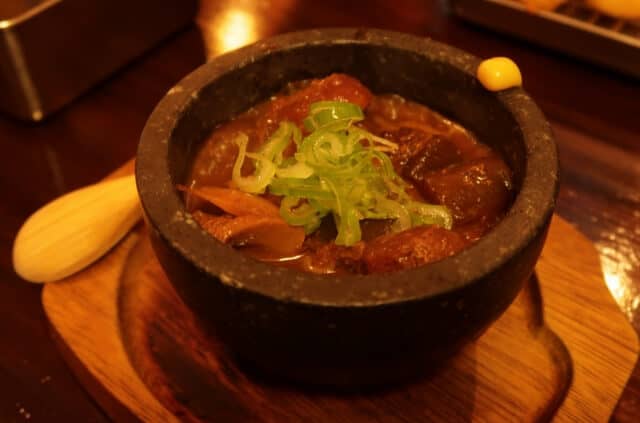 There is another dish of the same type and name in the Tokai region, including Aichi Prefecture and the Enshu region of Shizuoka Prefecture, but it is less commonly referred to as doteyaki and is more often called "dote-ni" or "dote. However, dote-ni is different from dote-yaki in that it uses various offal and seasoned with red miso. While the doteyaki in Osaka consists of beef tendon. In addition, even when it is simply called 'motsuni or pork offal,' it also refers to this Doteni. Pork offal is often used in addition to the beef tendon, and some supermarkets and butchers sell pre-boiled beef tendon, pork offal, or both as ingredients for doteni. Dote-ni is poured over rice and is called 'dote-meshi ', and is one of Nagoya's specialities.
Other regions also have a dish made of stewed motsu, but the ingredients and seasonings used are completely different. While Osaka's doteyaki uses white miso, Tokyo's motsu-ni is made with red miso, and Nagoya's is made with hatcho miso. Also, while other ingredients besides beef tendon are sometimes stewed together in motsu-ni, only beef tendon is used in doteyaki.
How to eat Doteyaki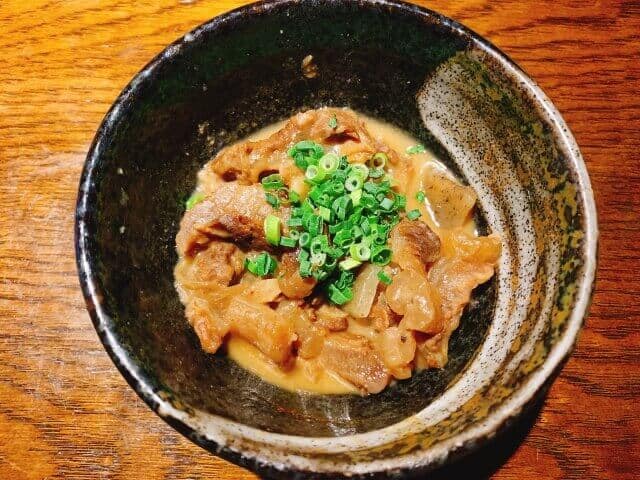 In Osaka, doteyaki may be found on the menus of kushiage (deep-fried skewers) restaurants.  When you eat it, we recommend adding shichimi (seven spices), sansho (Japanese pepper), chopped green onions, or hot chilli peppers to your liking. Miso-simmered dote-yaki is served in an iron pot at the table. A finishing sprinkling of green onions is available upon request. Doteyaki goes wonderfully as an appetiser with a glass of sake. You can also make a warm and comforting meal by serving it over rice. Different restaurants use various proportions of miso and grill and boil the beef tendon in different ways, so it's best to try a few before settling on one.
Why buy doteyaki?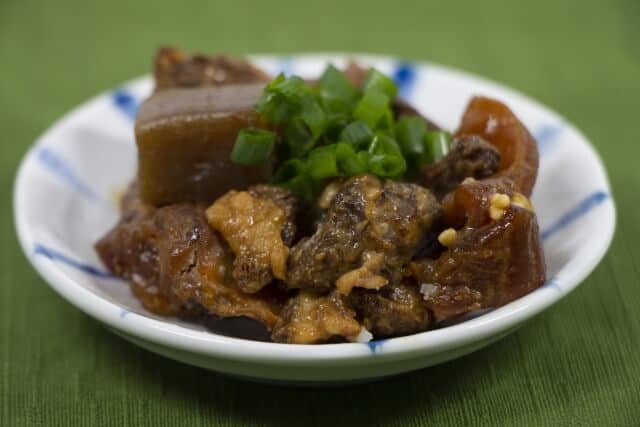 Doteyaki is popular, but it is also popular as a souvenir. Doteyaki is sold in packs and cans at souvenir shops. Recommended as a souvenir for your family and close friends. You can also get them at antenna shops, product exhibitions, and mail-order sales in Osaka. There are also restaurants in Tokyo that serve Doteyaki. If you want to try Doteyaki, look for it and buy it. On the other hand, there is a way to make Doteyaki at home. First, get the beef tendons. It is better to go to a butcher shop and choose Wagyu beef if possible. You can use a pressure cooker to simmer the beef tendons until tender.
Where to buy Doteyaki
Kushikatsu Janjan Umeda (串かつじゃんじゃん 梅田 お初天神店)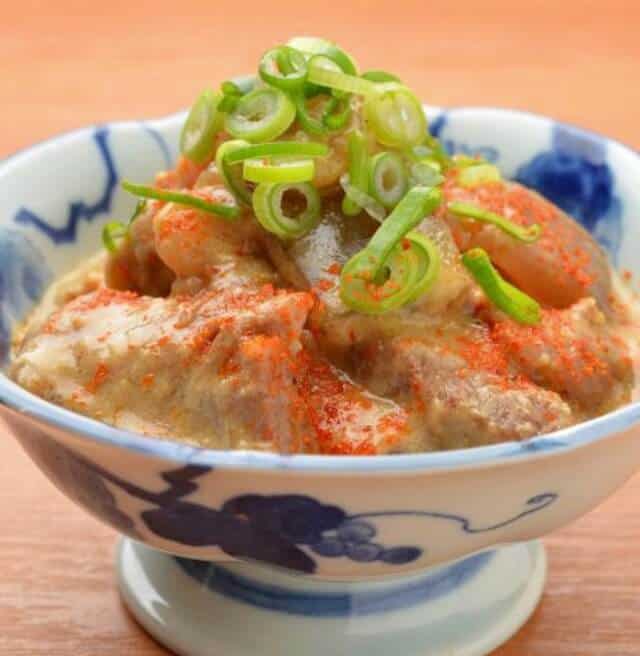 At "Kushikatsu Janjan Umeda Ohatsu Tenjin Branch", you can eat many local gourmet dishes of Osaka. This restaurant started in the Shinsekai area, which is famous for its kushikatsu (deep-fried skewers), and its friendly atmosphere is unique to Osaka. This restaurant is famous for its kushikatsu (deep-fried skewers), but the Doteyaki (¥380 excluding tax) is also a popular menu item. Stewed well, the flavour permeates, making it a perfect dish for drinking.
Naikoya Abeno (懐い古や あべの店)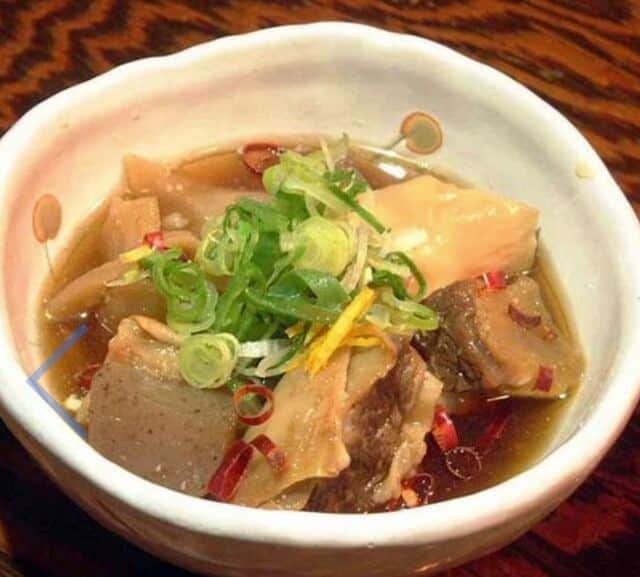 "Naikoya Abeno" is an izakaya that is easily accessible from Abenobashi Station and Tennoji Station. This restaurant has private and semi-private rooms of various sizes. The banquet hall with a nostalgic atmosphere can accommodate up to 100 people, making it ideal for medium to large banquets. Doteyaki at this shop is ¥410 including tax. They prepared it with the original taste of the restaurant is one of the popular menu items, and is perfect for a la carte dish at a drinking table.
Eat-Man Umeda (喰人 EAT-MAN 梅田本店)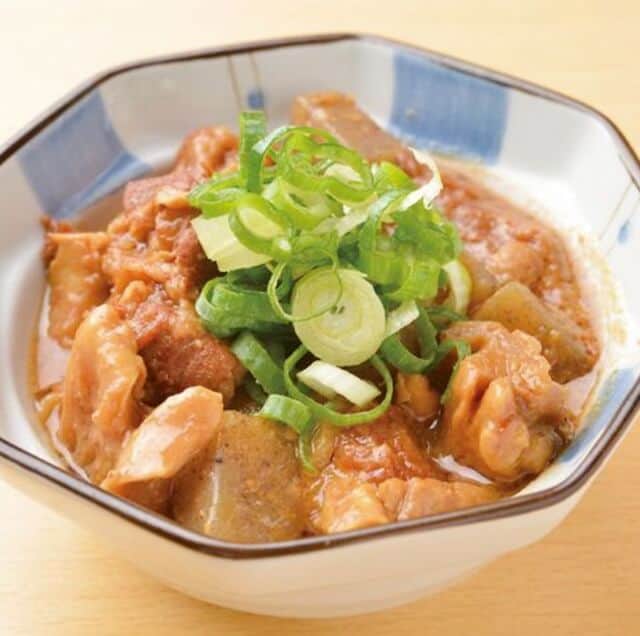 Kujin EAT-MAN Umeda Main Store is open 24 hours a day which is rare for an izakaya. Inside the stylish Japanese-style interior, there are spacious table seats and private rooms that can be used by 4 to 12 people. We can accommodate various scenes such as joint parties, dates, and business dinners. The doteyaki at this restaurant is ¥432 including tax. 
Takeaway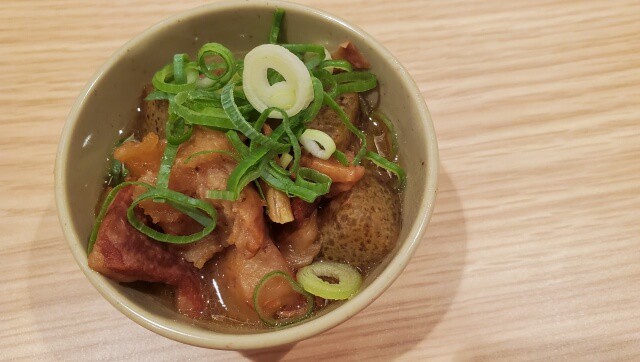 The dish doteyaki, which consists of beef tendon and miso, has been a staple in Osaka Prefecture since ancient times and is a source of great pride for the locals. Doteyaki is a local speciality of Osaka that you must have if you ever find yourself there. You may take it home with you as a reminder of your trip if you choose.
There are a lot of beef and beef tendon dishes you can find anywhere in Japan. This stew is just an example of it and there are a lot of Japanese soup and stew variants you can try, such as, Senbei jiru and Nikujaga.