Many people know that Japanese whiskey, like other words Japanese whiskey, is admired around the world. Although Japanese whiskey production has a short history, it counted among the five major whiskeys in the world and established itself as a whiskey-producing country.
What is Japanese whiskey?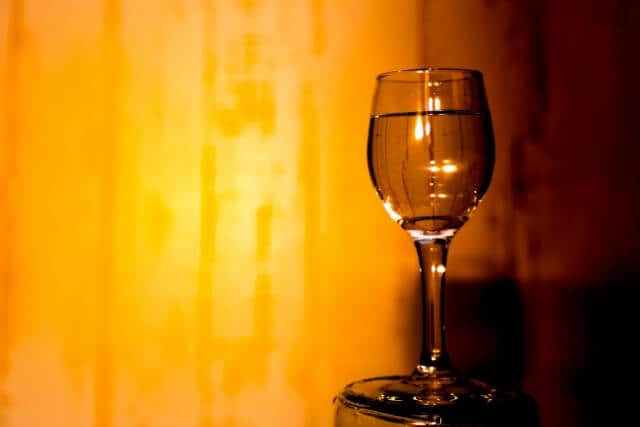 Japanese whiskey is an alcoholic beverage or a style of whisky developed and produced in Japan. While several businesses in Japan produce whiskey, Suntory and Nikka are the most well-known and available. Both of them distill blended malt whiskies in addition to single malts. For the first time, the Japanese Liquor Brewers Association (Chuo, Tokyo, Chairman Hideki Kanda) recently established the criteria for what constitutes "Japanese whiskey," which includes domestic distillation and the use of Japanese water. The following must be met in order for a whiskey to be refer to as Japanese whiskey: (1) the raw materials must be malt and water collected in Japan, and (2) the whisky must be made at a domestic distillery.
Japanese whiskey History
The history of Japanese whiskey dates back to the early 20th century when a young Japanese chemist named Masataka Taketsuru traveled to Scotland to study the art of whiskey-making. 
The process fascinated Taketsuru and returned to Japan with a wealth of knowledge and experience, determined to create a Japanese whisky that could rival the best Scotch.
In 1923, Kotobukiya company (now known as Suntory) hired Taketsuru to help establish a whiskey distillery in Yamazaki, outside of Kyotoj. This was the first whisky distillery in Japan, and Taketsuru used his knowledge of Scottish techniques to create a whisky that combined the best of Japanese and Scottish traditions.
During World War II, there was a limited production of whisky in Japan, but after the war ended, demand for Japanese whiskey began to grow. In the 1960s and 1970s, Japanese whisky gained international recognition and won several prestigious awards, helping to establish Japan as a serious player in the world of whisky.
Today, Japanese whisky is highly regarded for its quality, craftsmanship, and unique flavor profile, and enjoyed by whiskey lovers around the world.
Types of Japanese whiskey
Single malt whiskey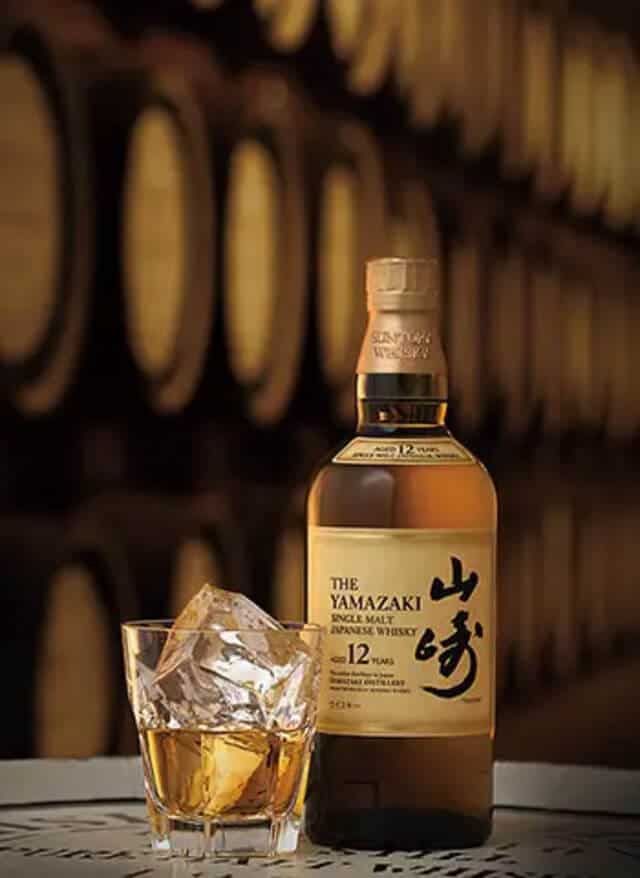 The "malt" in single malt refers to the malted barley that is the raw material for whiskey. Single malt whiskey is made at only one distillery, whereas whiskey is from a mixture of ingredients from several distilleries. An example of this kind is the "Suntory Yamazaki non-vintage single malt whiskey". It has a soft, gorgeous aroma and is delicious with a smooth taste.
Blended whiskey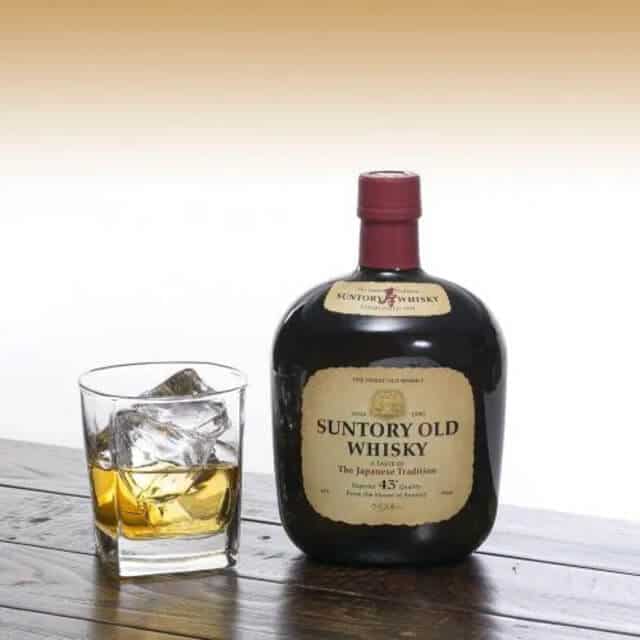 Blended whiskey is by mixing malt whiskey, which is from malted barley, and grain whiskey, from grain. Various unblended whiskeys are blended, resulting in a well-balanced taste compared to single malt whiskey. "Suntory Old Whisky" is the perfect example of this kind. It is the classiest of all of Suntory's whiskies. It also has a fruity and sour aroma and a smooth mouthfeel.
Grain whiskey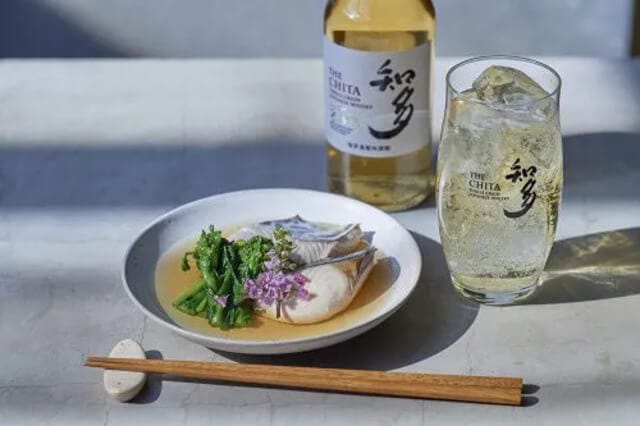 Grain whiskey is whiskey from grain. Japanese used this as a base for blended whiskeys rather than selling it as single-grain whiskey. The "Chita Suntory Grain Whiskey" has a mild, smooth single-grain whisky with unparalleled sophistication and a clean, clear finish.
Recommended makers of Japanese whiskey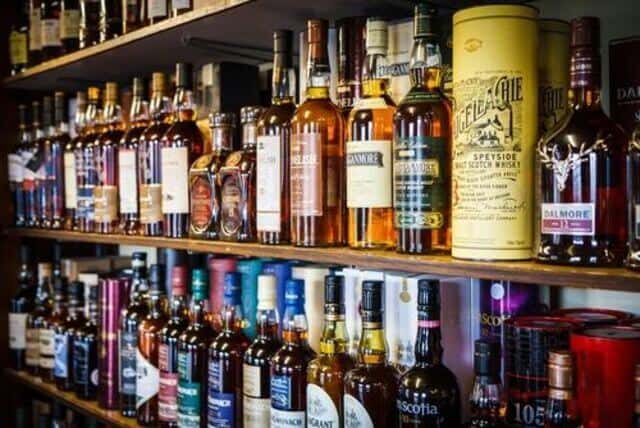 Suntory
Suntory is a manufacturer recommended for those who want to choose Japanese whiskey from a wide variety. They offer a wide range of whiskeys, from blended whiskeys suitable for highballs to single malt whiskeys suitable for rock.
Nikka whiskey 
Nikka Whiskey is a manufacturer that offers a wide range of blended whiskeys reasonably priced and easy to drink. The bearded man logo is famous.
Kirin
Kirin is popular as a beer maker. Compared to Suntory and Nikka Whiskey, there are fewer types of Japanese whisky, but they have a variety of things that are both easy to drink and taste. 
Why has Japan become one of the top 5 whiskey manufacturers in the world?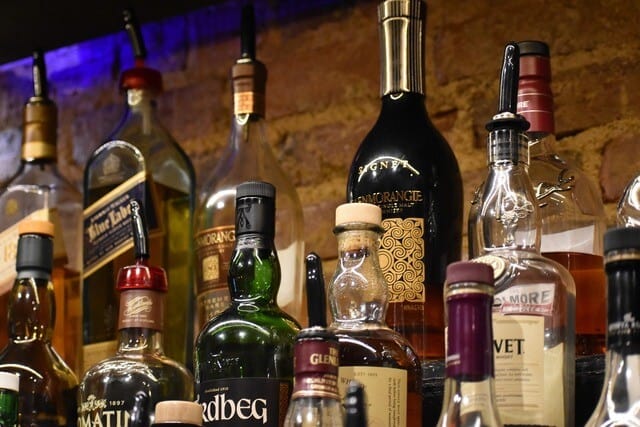 At the 2001 whiskey competition "Best of the Best," Nikka Whiskey's Single Cask Yoichi 10 Years Old won first place overall, while Suntory's Hibiki 21 Years Old won second place. Many recognized Japanese whiskey as "the most delicious in the world," outweighing other whiskeys from around the world, such as Scotch, American, and Irish. The Best of the Best has since changed its name to the World Whiskey Awards (WWA) and has become one of the most prestigious whiskey competitions.
Starting with this, Japanese whisky won awards at overseas competitions one after another. The name recognition of Japanese whisky gradually increased both in Japan and overseas. Also, since the mid-1990s, the number of people who prefer single malts has accumulated, and many malt bars serving single malts have appeared mainly in Tokyo.
Although many people rank Japanese whiskey among the top five in the world, it is not as old as Scotch, Irish, American, or Canadian whiskey. The first single malt was introduced in 2008, and ever since, it received several awards at international spirits competitions. The highly-valued taste of Japanese whiskey is the main factor in its increased popularity. They are well-liked for their subtle flavour and scent. The flavour of whiskey is greatly influenced by the type of wood used to build the barrels because whiskey is a distilled spirit matured in wood barrels.
Japanese whiskey FAQ
What are the characteristics of Japanese whiskey?

Japanese whiskey's features may be broadly characterized as "a whiskey with a mild and delicate flavor that has evolved and developed in its own manner while modeling on Scotch whiskey."

"Whiskey" or "Whiskey", which is more popular in Japan?

In school textbooks and when learning English in Japan, the spelling is often American style, but domestic whiskey written as "Whiskey". This is likely because Masataka Taketsuru, who played a central role in the birth of domestic whiskey, went to study whiskey production in Scotland in 1918.
Distilleries for Japanese whiskey
For those who want to order or buy Japanese whiskey but live away from Japan. You can ship Japanese whiskey from Rakuten. They ship to other countries just sign up here and get your personal address to Japan to send your items. Then you can easily shop on some e-commerce shops and can choose your preferred delivery method. You can easily access and buy this Japanese whiskey online and you may find several shops at Rakuten that sell Japanese whiskey, just click here for the list.
Yoichi Distillery/Yoichi (余市蒸溜所)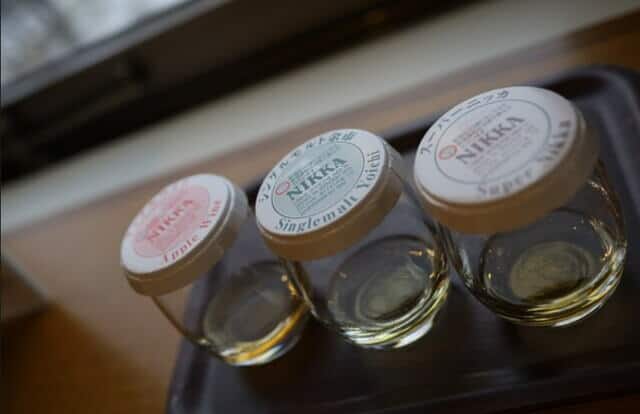 A distillery founded by Masataka Taketsuru, the father of Japanese whiskey, who is famous for the drama "Massan". After training in Scotland, Masataka found hope in Yoichi, Hokkaido, a land in the north where the climate is very similar to that of Scotland.
Miyagikyo Distillery (宮城峡蒸溜所)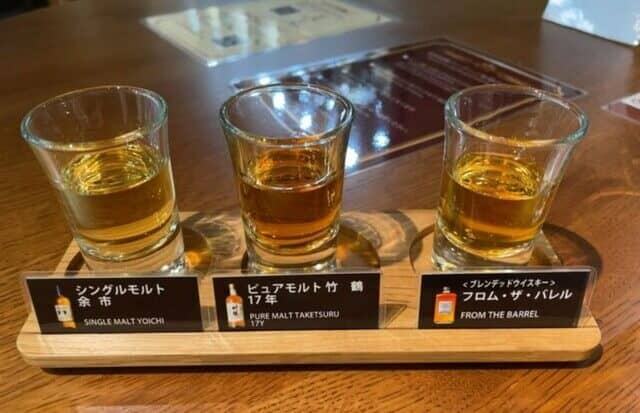 The second distillery after Yoichi Distillery, founded by Masataka Taketsuru, the father of Japanese whiskey. Built in a place with a climate similar to that of the Lowlands region of Scotland, the line arms are turned upward, aiming for a gorgeous and gentle unblended whiskey, giving a contrasting impression to Yoichi.
Niseko Distillery (ニセコ蒸溜所)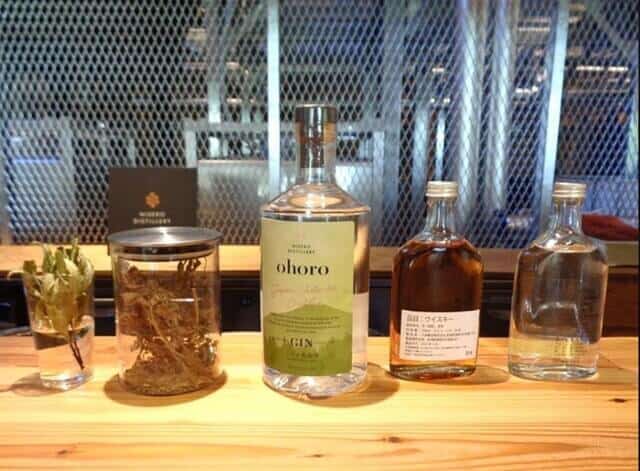 Hakkai Jozo, known for its sake "Hakkaisan", has taken on the challenge of making whiskey. Completed on December 21, 2020, it also produces gin while the whiskey is aging. We aim to create refined, delicate and well-balanced whiskey that is typical of Japan.
Japanese Whiskey Bars
Orchid Bar (オーキッドバー)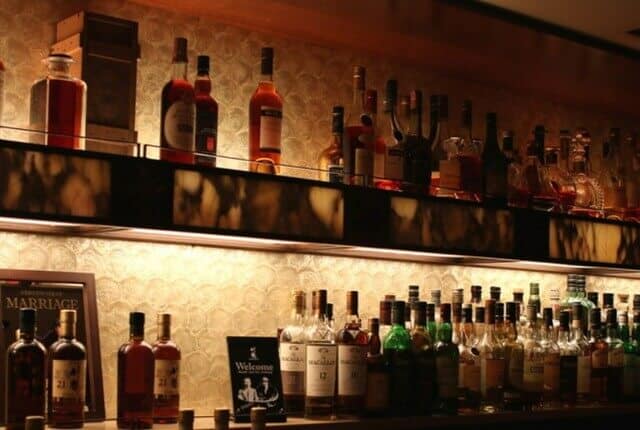 Orchid Bar is the main bar that guests from all over the world loved since the Hotel Okura Tokyo era, which opened in 1962. With a sufficient selection of both single malts and blended malts , this is the perfect bar for spending time as an adult with a slightly stretched spine.
Tokyo Whiskey Library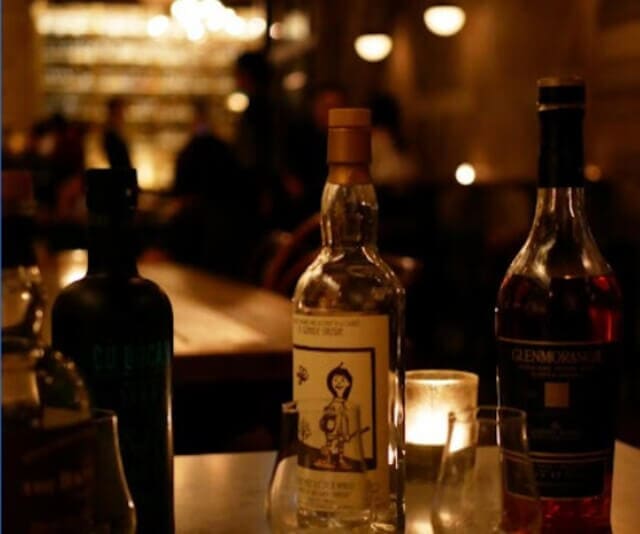 The Tokyo Whiskey Library, lined with whiskey bottles almost to the ceiling, opened in Omotesando in 2016. As the name of the "library" suggests, there are more than 1000 types of masterpieces. Not to mention all brands from all over the world, we also cover precious old bottles bottled more than decades ago.
Takeaway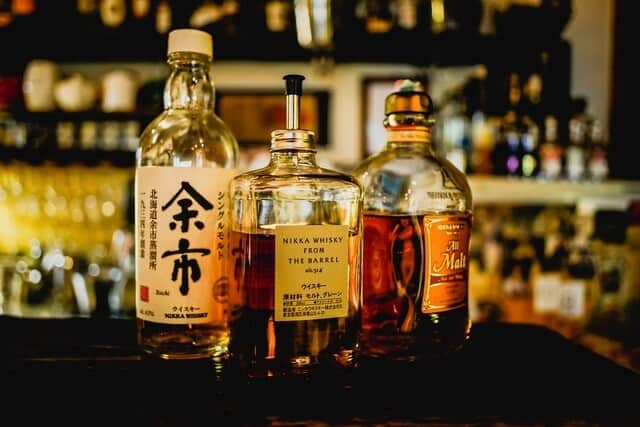 Japanese whiskey is a true testament to the rich history and culture of Japan. From its humble beginnings to its rise in international recognition, Japanese whiskey is a true work of art, crafted with passion and dedication. With its smooth and unique flavor profile, it's no wonder that Japanese whiskey has captured the hearts of whiskey enthusiasts worldwide.
You can check some Japanese drinks below that we know you would like to try too.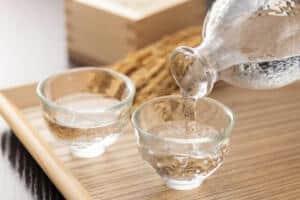 Jizake (地酒)
"Jizake" is Japanese sake made by sake breweries all over Japan. With the number of unique local sake increasing in each region, there must be many people wh…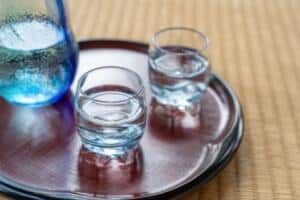 Sake (日本酒)
Sake (or Japanese rice wine) is a classic Japanese alcoholic beverage with so many types and the process of making it reqires a lot of time and effort. There…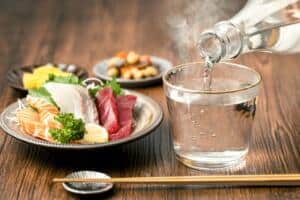 Shochu (焼酎)
If you are a fan of Japanese food culture, you may hear about sake somewhere. However, apart from sake, there are some different kinds of traditional alcohol…