Experience the world of Tokachi wine in Japan, where the cool climate of Hokkaido brings unique challenges and opportunities. This article explores the story of Tokachi wine, from battling cold winters to creating special grapes. Tokachi wine has become more than just a drink. It represents resilience and dedication because of its dry winemaking, careful aging, and connection with the community. Come with us to discover the unique tastes and creative methods of making Tokachi wine. This wine is a perfect mix of tradition and modernity in Ikeda Town.
What is Tokachi wine?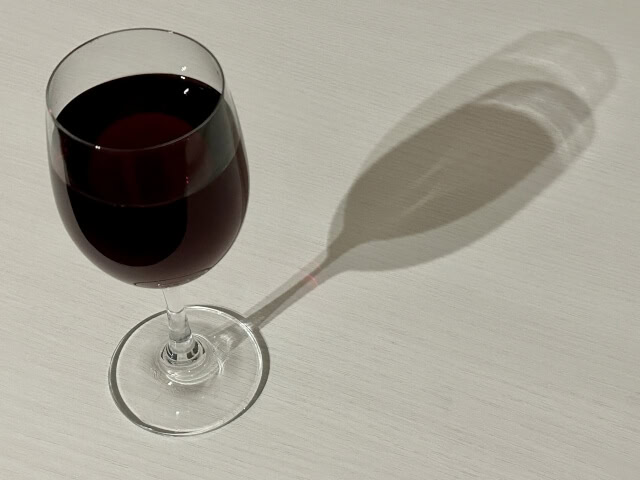 The Wine Castle in Ikeda Town, Hokkaido, makes Tokachi wine. In 1963, they obtained a license to test and deliver alcoholic beverages, making us a pioneer in Japan as they were the first municipally managed wine brewer in Japan. In addition to red, white, and rosé still wine, sparkling, brandy, and liqueurs are also produced. Particularly interesting are the wines made from uniquely blended grape varieties. You might be amazed at the tasty wines produced in Ikeda, Tokachi, and Hokkaido. These wines come from unique grapes like Kiyomi, Yamasachi, and Kiyomai.
Tokachi wine History
Grape and winemaking in Tokachi, Hokkaido, Japan, started in the 1960s. Despite the cold climate, people tried to grow grapes. The Ikeda Town Grape and Wine Research Institute was established in 1963. It played a big part in Tokachi's wine history. They got a license to test and make fruit alcoholic beverages. The region faced challenges like frost damage from winter temperatures dropping to -20 to 30 degrees Celsius. To combat this, unique grape varieties like "Kiyomi" were developed, and the search for grapes resistant to cold without needing soil burial led to the creation of "Yamayuki" and "Kiyomai." A strong grape named Yamasachi helped Tokachi grow more grapes and make more wine.
The wineries in the Tokachi area, such as Aizawa Winery, MEMURO WINERY, and Tokachi Makibaya Winery, have contributed to the global recognition of unique Tokachi varieties. In November 2020, "Yamasachi" gained international fame. It became the first Hokkaido grape type and the third in Japan on the OIV list. This list permits exporting wine to European countries. Tokachi's winemaking journey continues to evolve, promising exciting developments in the future.
Production area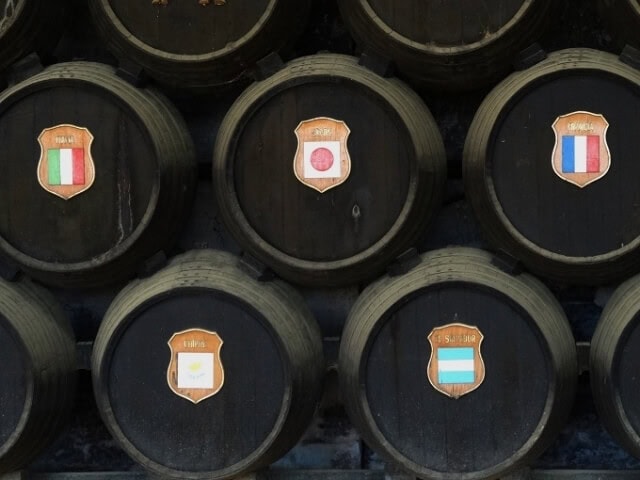 The Tokachi region was famous for not growing grapes. In winter, in addition to the extremely low temperatures that often reach negative records, there are many dry days with sunny skies, which causes the vines to wither and die.On the other hand, Ikeda Town has a lot of sunshine. During the grape ripening period, there is a significant difference in temperature between day and night, which increases the sugar content of the grapes. The colder weather produces good grapes with more acidity. However, the cold can destroy the grapes, so they research and develop unique varieties and cultivation methods suitable for cold regions. They are unique in that they cultivate grapes while working with Ikeda Town's production area on their side.
Production method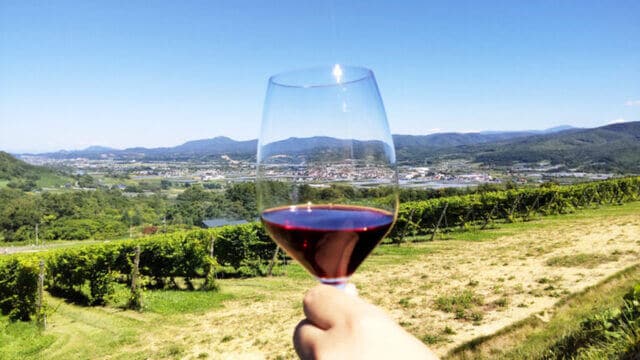 In addition to grapes grown in Tokachi's vineyards, Tokachi wine includes imported wine and wine made by receiving winemaking grapes from the townspeople. We are exceptionally particular about the barrels in which our wine is aged. The wine is carefully aged in French oak barrels in the aging room in the basement of the wine castle. The ingredients, aroma, and color derived from the barrel are transferred from French oak to wine, adding a delicious taste.
Recommended brands of Tokachi wine
Kiyomi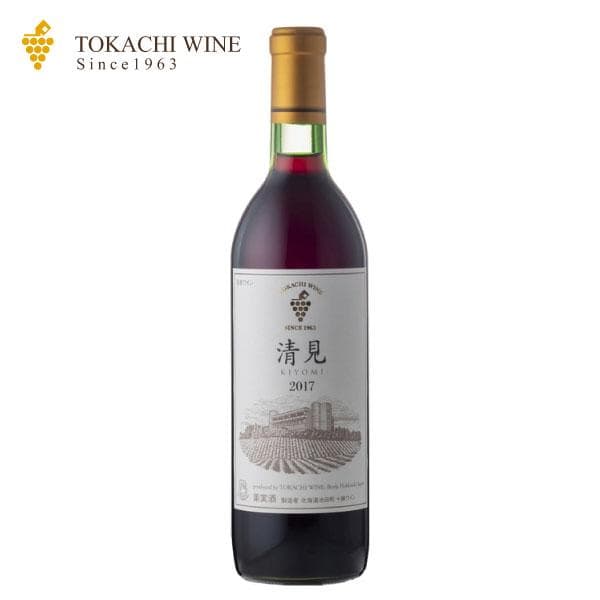 This wine is made from 100% Kiyomi grapes and is synonymous with Tokachi wine. It has a wonderful balance of fruit flavors and a complex aroma from being aged in barrels for a year. You can enjoy just the right amount of acidity, so it's refreshing.
Yamasachi

The grape variety "Yamasachi" is a hybrid of wild grapes with a fantastic, herbaceous fruit aroma and a sour taste. It's a heavy and deep wine, so pairing it with solid dishes such as sukiyaki or teppanyaki is good.
Seiorosum

This wine with a sharp acidity uses Morio Muscat grapes from the Shishi region of Hokkaido and Bacchus grapes from the Shishi region of Hokkaido. This is a well-balanced, elegant, delicious white wine with a gorgeous fruit aroma and fruitiness.
FAQ
What is the taste and aroma?

Tokachi Wine has consistently produced dry wine. This is because we believe that the actual value of wine can only be experienced when it is paired with food. Made in a cool region, this white wine has a firm acidity and is refreshing. Red wines tend to be rich and deep wines that can withstand aging. Also, as I mentioned in the manufacturing method, many products are aged in barrels. Some have complex flavors from the barrels, such as freshly baked bread and vanilla.

What can you pair with Tokachi wine?

To enhance the appeal of Tokachi wine, efforts have been made to develop a four-wine pairing menu featuring courses from appetizers to desserts, showcasing the versatility of the Yamasachi grape variety. The menu highlights the potential of Yamasachi, demonstrating its compatibility with a wide range of dishes based on the wine's unique characteristics.
How to make Tokachi wine?
Special Dry Route in Tokachi Wine Production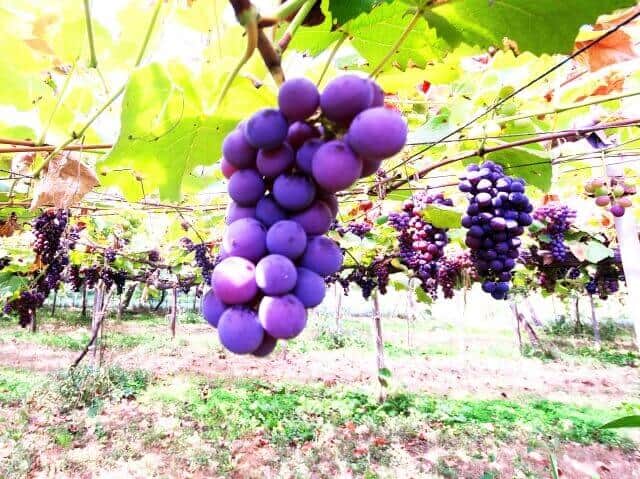 Adherence to a Dry Policy
Tokachi wine follows a steadfast dry policy. Grapes from the excellent northern climate exhibit robust acidity. Directly expressing this acidity in white wines results in a fruity and refreshing taste, while red wines, designed for long-term aging, retain their character. Emphasizing dryness is crucial because Tokachi believes the true essence of the wine emerges when it complements food. By showcasing grape acidity without residual sweetness, the wine enhances the flavors of paired dishes.
Careful Aging Process
Barrel Aging: An integral part of Tokachi wine is the meticulous aging process, primarily facilitated by French oak barrels in the underground aging room of the wine castle. Aging in these barrels imparts components from the wood, enriching the wine's color and aroma.
Gentle Oxidation: Barrels, not wholly airtight, permit controlled air exchange through the wood grains, promoting "gentle oxidation." This mild exposure to air contributes to the deepening of the wine's aging process.
Barrel Selection: Recognizing the significant impact of barrel type on wine aging, Tokachi employs various barrel types based on the grape varieties and the specific wine, ensuring a dedicated effort to produce the finest wine through careful barrel selection.
Wine and Townspeople Connection
Town-Run Business and Resident Relationship: Tokachi Wine, a town-run business, maintains a strong connection with Ikeda town's residents, known for having the highest wine consumption in Japan. The residents, consuming over 10 liters per adult annually, contribute significantly to the success of "Tokachi Wine of Oraga Town."
Generational Connection: The town's children, considered future Tokachi wine enthusiasts, engage with wine culture from a young age. Grape harvesting activities at junior high schools are designed to educate students about the town's industry. At coming-of-age ceremonies, children toast with wine from their birth year, and the city presents wine made from grapes they harvested in junior high as a cherished souvenir.
Long-Term Vision: Despite celebrating its 50th anniversary in 2013, Tokachi Wine views winemaking as a 100-year project. The commitment is to continue establishing wine and grape growing in Ikeda Town, honoring predecessors' contributions and ensuring the project's enduring success.
Where to buy Tokachi wine?
Ikeda Wine Castle (池田町ブドウ・ブドウ酒研究所)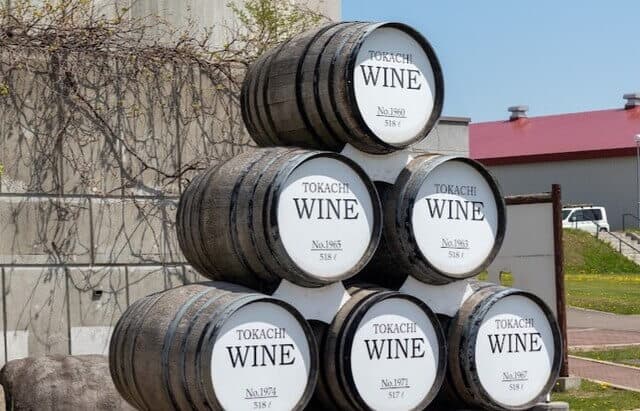 A restaurant with a panoramic view of Ikeda Town. You can enjoy dishes made with plenty of seasonal ingredients from Tokachi and Hokkaido, focusing on ingredients unique to Ikeda, such as Ikeda beef, Donald salmon, and black pork. Enjoy the local flavors while surrounded by the slowly flowing scenery and wine.
Takeaway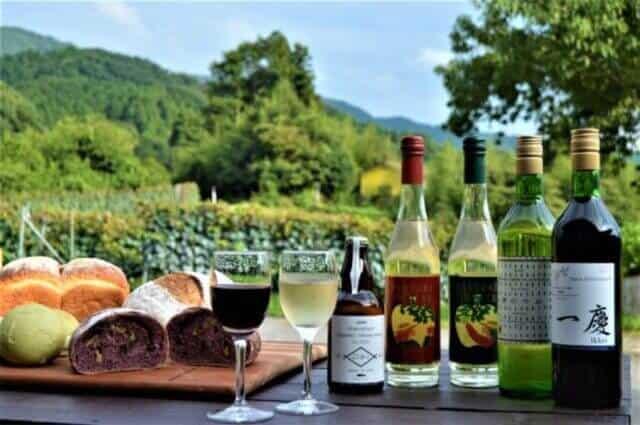 In conclusion, Tokachi wine is a testament to the indomitable spirit of Ikeda Town, Hokkaido, where grapes once struggled to thrive in harsh winters. Using a careful approach, Tokachi Wine has become a symbol of community pride. They embrace a dry policy, age their wine carefully, and connect with the townspeople. Let's look at the history of grape growing and winemaking in Tokachi. The region's commitment to winemaking for 100 years is inspiring. Readers can enjoy the distinct flavors of Tokachi wine and also appreciate the intertwined story of tradition, innovation, and community in every bottle. Let's raise a glass to Tokachi for its strong commitment to making great wines and leaving a lasting legacy. Here's to the enduring spirit and ever-changing story of Tokachi wine. Cheers!
You can check some Japanese dishes below that we know you would like to try too.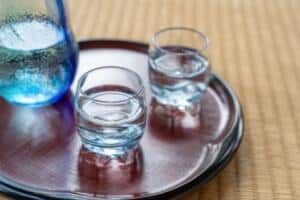 Sake (日本酒)
Sake (or Japanese rice wine) is a classic Japanese alcoholic beverage with so many types and the process of making it reqires a lot of time an…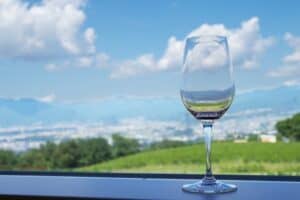 Japanese wine (日本ワイン)
Japanese wine, available in various types like white and red, offers a unique taste of Japan. Local experts employ a blend of traditional and modern techniqu…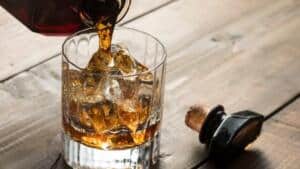 Japanese whiskey (日本のウイスキー)
Many people know that Japanese whiskey, like other words Japanese whiskey, is admired around the world. Although Japanese whiskey production has a short hist…