Kuromame is a popular ingredient used in osechi dishes, cakes, breads, tea, etc. Even if you have the image that black beans are good for your health, do you know what kind of nutrients they actually contain? So, this time, we will introduce the nutrients contained in black beans and recommended recipes using this bean.
What is Kuromame?
Kuromame "黒豆" is a kind of beans that the Japanese serve during the New Year. It also has a promising meaning like all the dishes. Technically, Kuromame is black soybeans. It often appears shiny and tastes sweet.
There are more than thirty (30) varieties of black soybeans. For example, Tanba, Hikari, and Gankui are some of them. Moreover, locals also call them "grape beans" due to their similarity to the fruit.
History of Kuromame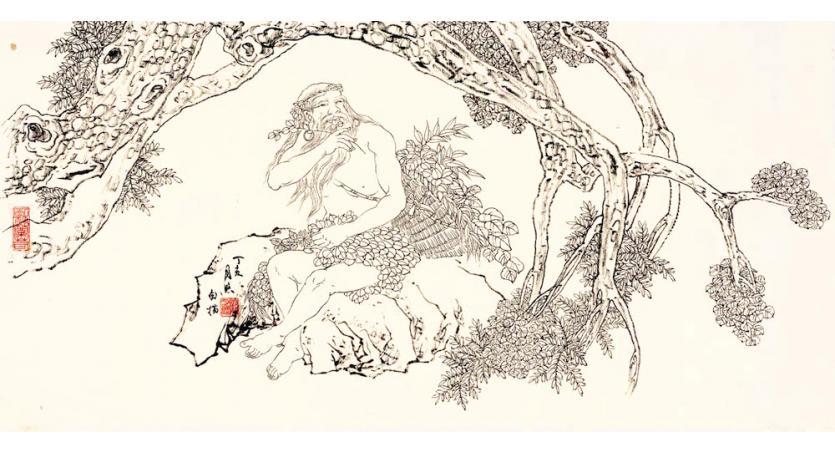 Scholars believe that the origin of Kuromame is China. As a matter of fact, production started more than four thousand (4,000) years ago. In addition to that, the description of black soybeans is in China's oldest drug book. The book's name is "Shennong Ben Cao Jing". Even during early times, many people recognize the health benefits of eating black beans.
During Kamakura period, locals produced black soybeans and it has become more popular nationwide.
The tradition of serving Kuromame during the New Year began back in Edo Period. However, the name of the beans was different at that time. They call it "Zazen beans" instead. On the contrary, black beans are not sweet as they are right now. Some people speculated that Yaozen (San-ya) introduced the seasoning during Edo Period as well.
What is the meaning of the name "Kuromame"?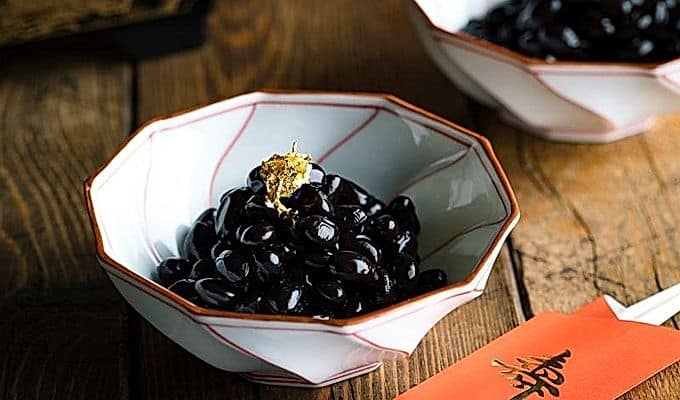 Generally, Kuromame means "living diligently". Another meaning is "wishing to live diligently". During early times, people valued working hard. So, it is not surprising for them to wish it too.
Additionally, Kuromame means "wishing for a healthy and strong life". Of course, this is a common meaning of the dishes that people serve on New Year. Japanese people are conscious of their health. In fact, many people limit their diet and often do exercise daily. Thus, it is kind of normal for them to eat healthy meals.
Nutrition Facts of Kuromame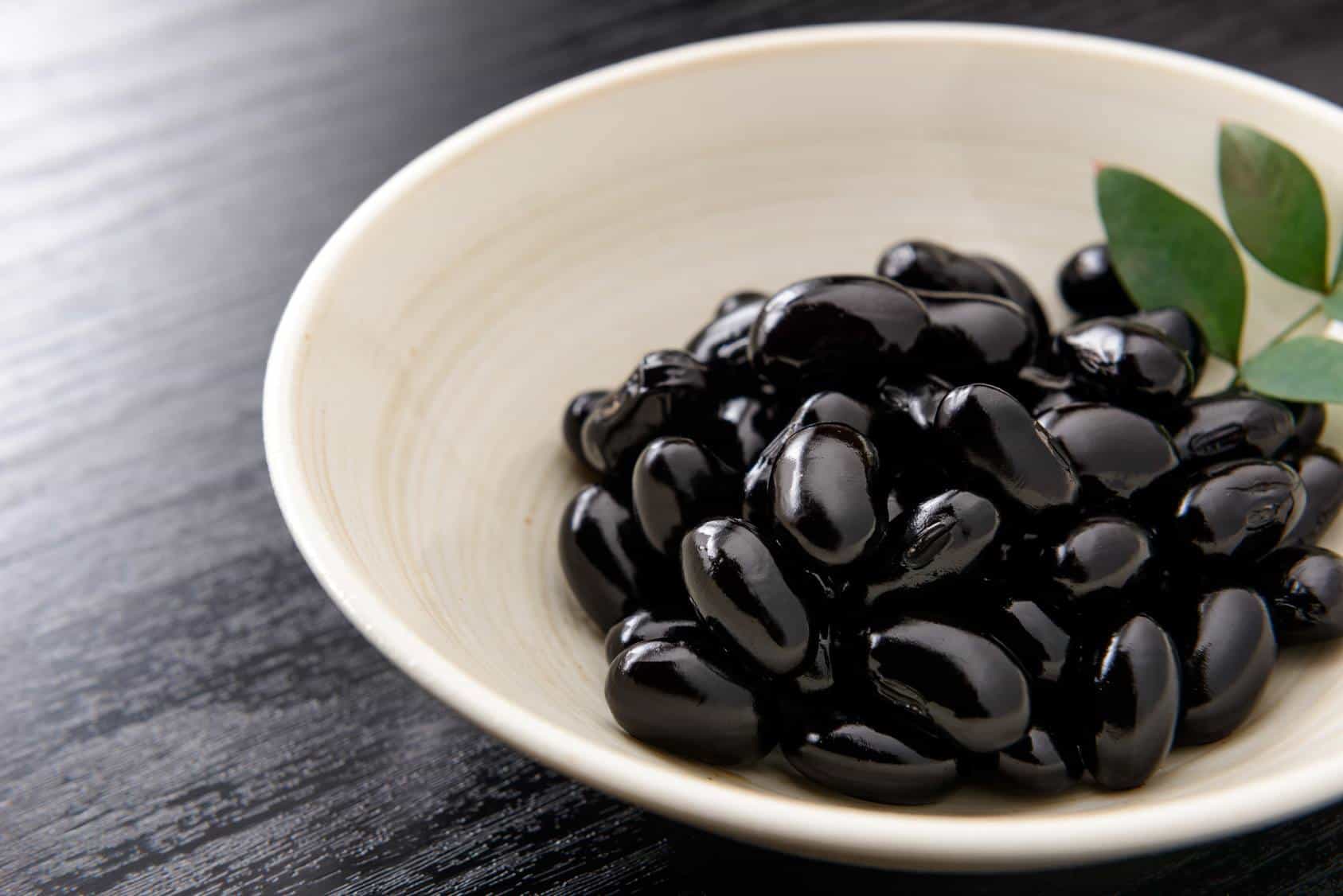 Not only Kuromame is rich in calcium, but it also contains a good amount of iron and potassium. It also has chemical compounds that plants produce. These compounds protect DNA and slow down the growth of cancer cells. In addition, they help regulate hormones and aid the immune system.
| | |
| --- | --- |
| 200 grams of Kuromame | |
| Carbohydrates | 35g |
| Calories | 235kcal |
| Protein | 9g |
| Potassium | 1mg |
| Sugar | 37g |
| Calcium | 96mg |
| Iron | 2mg |
| Fiber | 6g |
| Sodium | 177mg |
| Fat | 5g |
Although black soybeans are healthy, health experts still recommend moderation in consumption. As too much take in of soy products can damage the balance of hormones. In fact, the maximum allowable daily intake of soy is only 70-75mg.
How to make shiny black soybeans?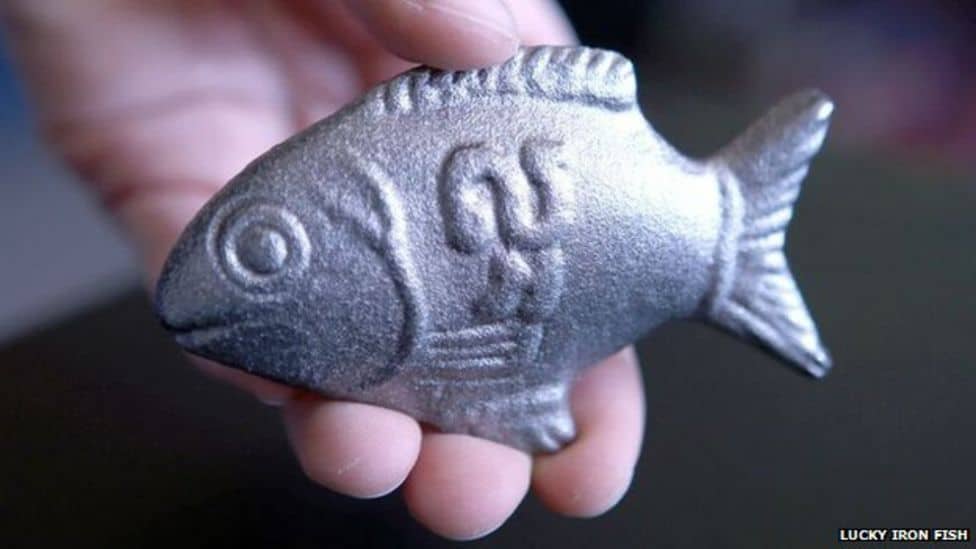 As part of "Osechi Ryori" or traditional New Year meal, Japanese locals serve Kuromame. Not only does it has health benefits, but it also has auspicious meaning. Thus, making it a perfect choice for the New Year. Preparing shiny black beans can also be tedious. Hence, you need to have enough time and patience. Continue reading below to know more!
| | | |
| --- | --- | --- |
| Preparation Time | Cooking Time | Soaking Time |
| 5 mins. | 4 hrs and 30 mins. | 12 hrs |
The ingredients to making the perfect Kuromame for New Year's meal may be readily available in your pantry. As a matter of fact, these items are easy to find!
Ingredients to make the perfect Kuromame
| | |
| --- | --- |
| Good for 1-2 persons | |
| black soybeans (Kuromame) | 200g |
| white grain sugar | 1cup |
| water | 5cups |
| kosher salt | 1/2tsp |
| soy sauce | 1 1/2tbsp |
| edible gold leaf | (for garnish) |
Of course, we can now start preparing the perfect Kuromame for New Year's Eve.
Process
To begin with, rinse the black soybeans and remove all bad pieces.
Secondly, pour 5cups of water into a large pot. Then, place the soybeans and Iron Fish inside.
Next, soak Kuromame and Iron Fish overnight for at least 6 to 8 hours.
After that, add white grain sugar and kosher salt. Of course, stir it well to avoid lumps.
Start cooking in medium heat afterward. By this time, the Iron Fish should still be in the large pot.
Once it's boiling already, use a metal strainer to remove the white foam.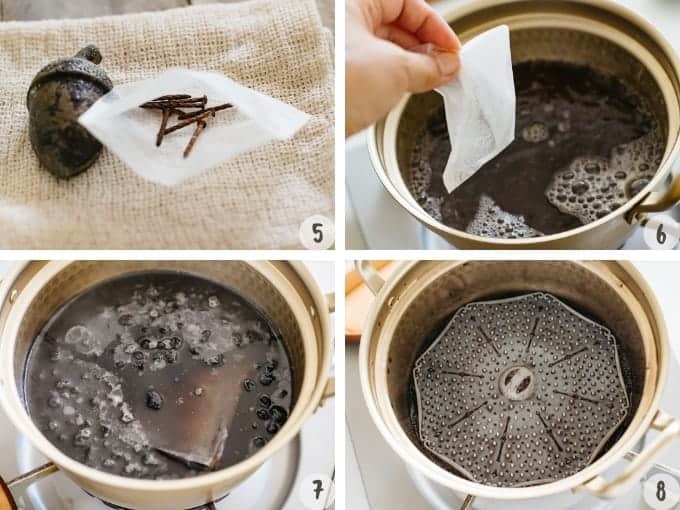 After that, reduce the heat to low. In order to prevent the Kuromame from getting wrinkles, place a drop lid on top and cover.
Then, let it simmer for 4 hours in low heat.
While simmering the black soybeans, check it at least once every 20 minutes. Given that it takes 4 hours, there may not be enough water inside the pot. Hence, add 1cup of water only if there's a need to.
Later on, check if the beans are soft by crushing a bean with your thumb and index finger. Remove the Iron Fish afterward.
Then, mix soy sauce when the beans are soft and tender.
Lastly, remove from the heat and cover the large pot with parchment paper. As soon as the heat subsides, chill it in the refrigerator so the Kuromame becomes darker. It will also absorb more flavor from the liquid mixture.
Tips
Serve chilled Kuromame in a small bowl, and also don't forget to put edible gold flaes on top.
Use the leftover liquid mixture to make jello or flavoring to other food and drinks.
Iron Fish infuses iron to the food which can help prevent anemia.
Where to buy Kuromame?
Since the preparation is long and tedious, you always have an option to just buy ready-to-eat Kuromame. There are certainly some stores all around Japan that sell shiny black soybeans.
Otagaki Shoten (Odagaki)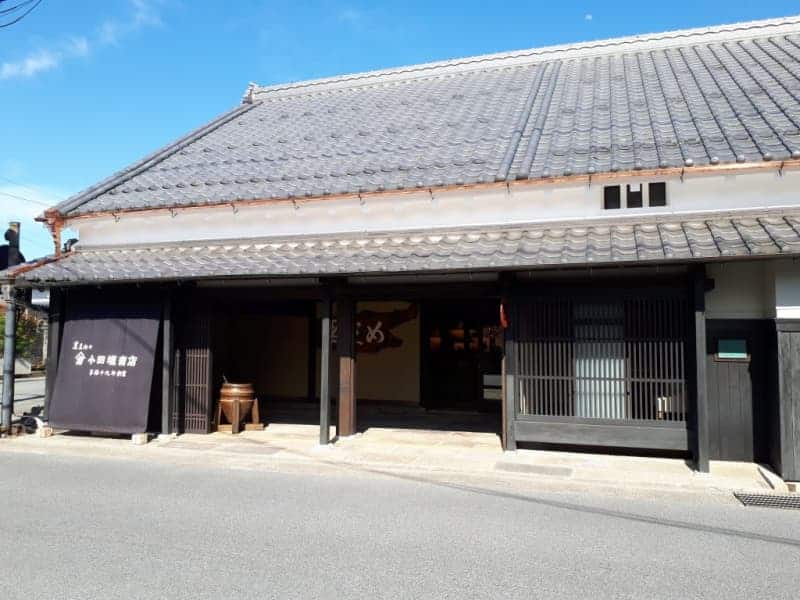 Otagaki Shoten has been selling Kuromame since 1734. In fact, it is one of the longest-standing stores in Tamba-Sasayama City. The company continues to retail only the best and high-quality black soybeans. Thus, their Kuromame is popular for being plump and tasty. The price of black soybeans starts from 1,080 JPY.
Nadaman (Nihombashi Mitsukoshi Main Store)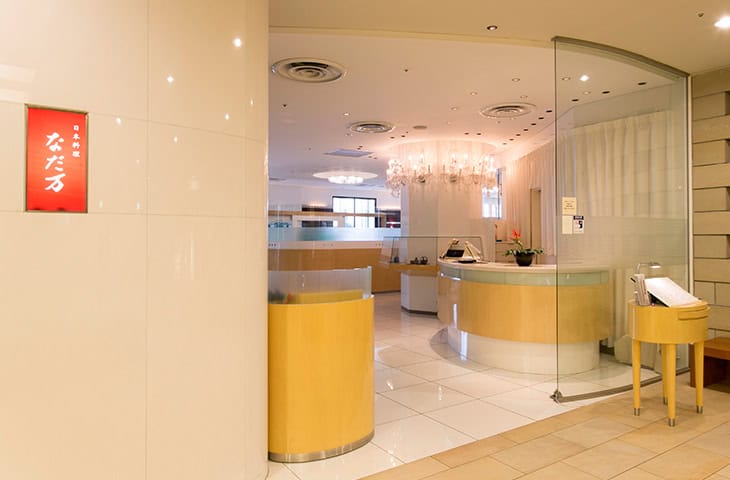 Nadaman is a long-established restaurant that has physical stores nationwide. The company also runs an online store wherein customers can place their orders conveniently. The price of Kuromame in Nadaman starts at 1,458 JPY.
For online orders, you may check their website.
Kitao Shoji (Kitao Tambaguchi Main Store)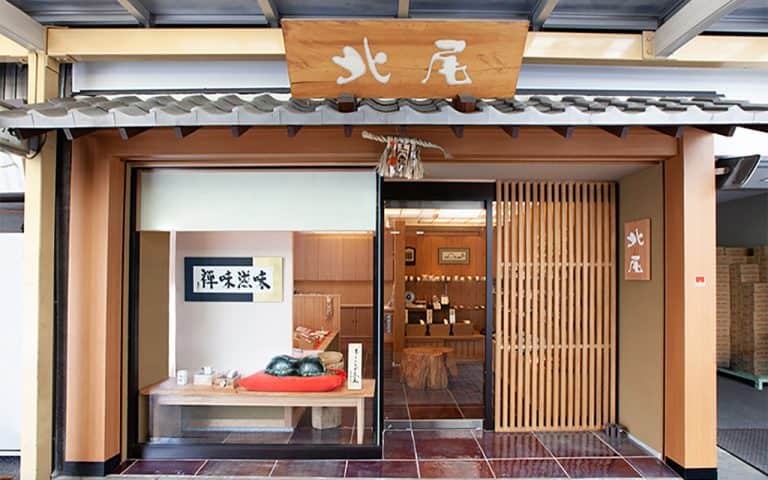 Kitao Shoji, a company that distributes groceries and related products, also sells Kuromame. The company runs several stores all over Japan. However, their main store sits in the heart of Kyoto. Since the New Year is already fast approaching, Kitao now sells Kuromame in their stores.
Osechi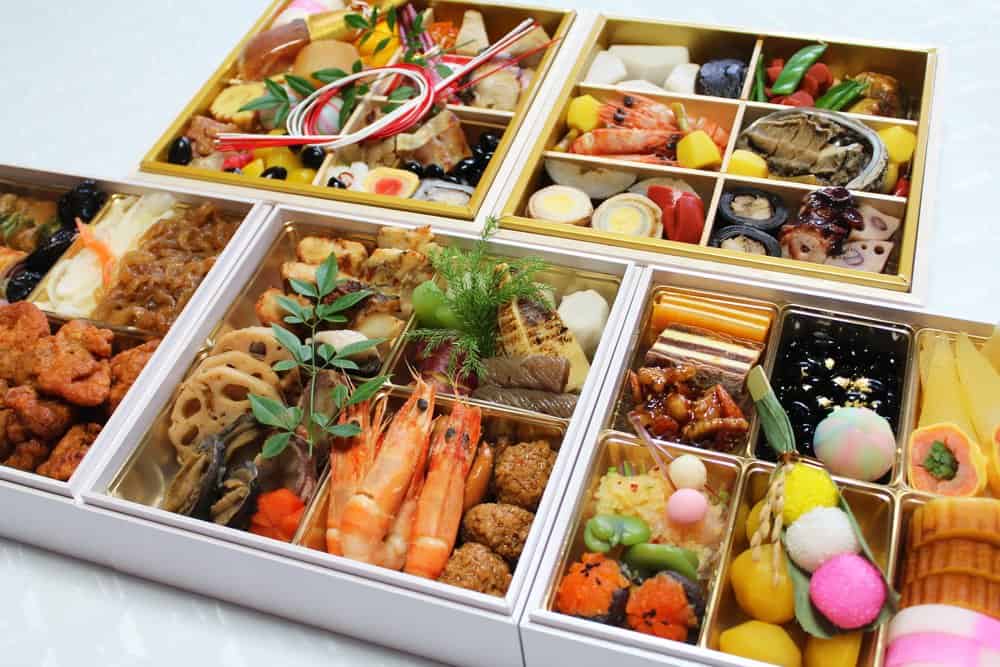 Of course, another way to get Kuromame is by buying Osechi. "Osechi Ryori" or simply "Osechi", is a traditional set of food that the Japanese serve during the New Year. The price of Osechi ranges from 12,000 JPY to as much as 270,000 JPY. To date, many online stores have been selling Osechi and you can have it delivered conveniently.
Conclusion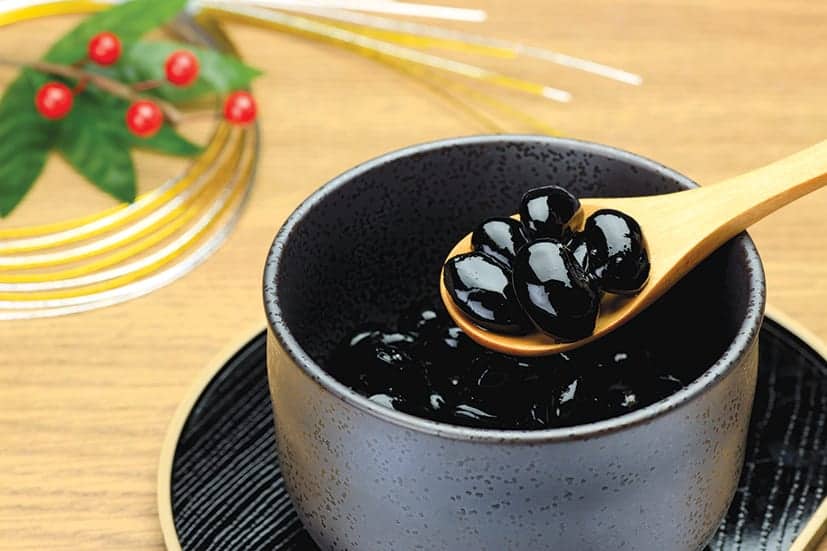 Kuromame is traditional Japanese food to celebrate New Year that originated in Kansai region. It often appears shiny and usually tastes sweet. Eating this during New Year means wishing for good health and wanting to work diligently in the coming year.
What do you think about the article? If you enjoyed reading, please share with your friends on Facebook and let us know what you think by commenting below.