Ramen : A Staple in Japan
Okayama Ramen is one of Ramen in Japan. Ramen is probably the most popular Japanes food. Travellers who will visit the country would probably eat ramen at least once or twice during the entire course of their trip. Ramen can be found all over Japan. In fact, different prefectures have their own standard and preference for ramen.
Ramen comes from the Chinese word "lamian". Lamian is a type of noodle from China. Many Japanese scholars believed that the noodles are actually imported from China during 17th century.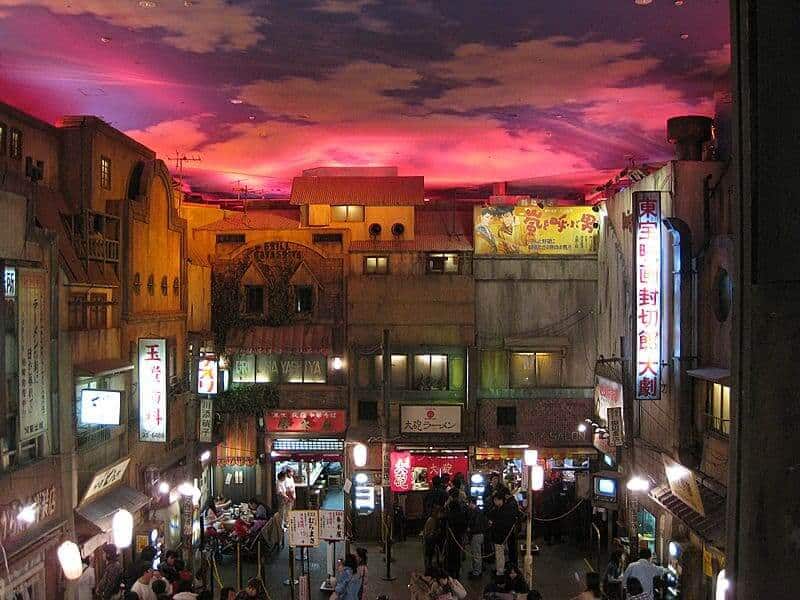 Nowadays, ramen is so famous that Japan actually has a ramen museum located in Yokohama, Kanagawa Prefecture. The place is called Shin-Yokohama Ramen Museum and was founded on March 6, 1994. Shin-Yokohama Ramen Museum is the world's first food-themed amusement park and its primary goal is not just to promote ramen; but also to introduce the different flavors of ramen countrywide.
There are more than 30,000 ramen restaurants all over Japan. Each of these restaurants serves different flavors: from the most common ones to the unique and bizarre ones.
Okayama Ramen: Definition and Origin
Okayama is the capital city of Okayama Prefecture. Located in the western part of Japan, this city is just an hour ride from Osaka via Shinkansen. Okayama is best known for its traditional dishes such as Barazushi "ばらずし" and Kibi Dango "きびだんご". Barazushi is made of sushi rice and fresh fish while Kibi Dango is a popular sweet snack that looks like gel balls made of powdered rice and millet. A popular dish is also a must-try in Okayama – that is Okayama Ramen.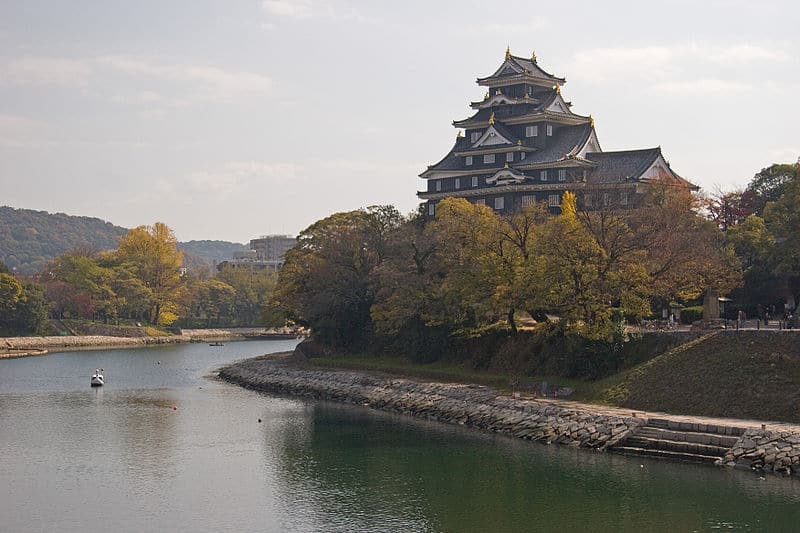 It is quite difficult to define Okayama Ramen. Many of the stores that serve Okayama Ramen have their own rendition of the dish. Most of the time, ramen is distinguished depending on its place of origin or the ingredients used to cook it. There are tons of types of ramen and each kind caters to various taste preferences.
Actually, Okayama Ramen has no particular feature. Mainly, the soup is made of boiled chicken and pork bones. As for the condiments added, the main ingredient would be soy sauce.
Characteristics of Okayama Ramen
Broth of okayama ramen
As mentioned above, the characteristics of Okayama Ramen is indefinite. It is often said that the key ingredient of this ramen is the stock used. "Tonkotsu Shoyu" is the most common broth used for Okayama Ramen. Tonkotsu Shoyu is made of boiled pork bones with soy sauce.
While Tonkotsu Shoyu is a popular choice among restaurant owners, chicken stock is also widely-used. The dense flavor or chicken makes the soup even more appetizing. Some even add vegetables to intensify the flavor and aroma.
Noodles of okayama ramen
If there's one ingredient that's certain with Okayama Ramen, that would be the noodles. Small noodles are never used for this dish. Usually, restaurants use medium to thin and flat noodles. While other local ramen from different prefectures use a variety of noodles, Okayama Ramen sticks to its flat and chewy noodles.
Localized Ramen in Okayama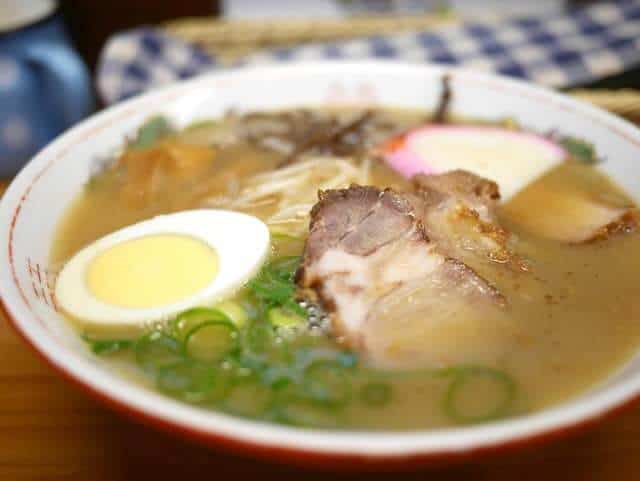 Ramen is somewhat considered a staple food in Japan that's why many ramen restaurants have been built and opened throughout the time. Since Okayama Ramen has no certain feature, many have started using local products and ingredients to level up the dish. Below are the most popular ones:
Tsuyama Ramen
Honey is one of the local products of Tsuyama City. Adding honey gives the broth a slight sweet taste but not overpowering. People from Tsuyama even used yam for the noodles making a truly localized version of the dish. In June 2002, delicious Tsuyama Ramen was used as a souvenir too.
Senya Ramen
The soup used for Senya Ramen is made of boiled beef bones. Senya Beef is produced in the Chiya district of Niimi City. Since production of this kind of beef is low, Senya Beef is considered rare. It is also considered as the oldest beef in Japan.
Kagamino Ramen
Kagamino Town is located in Tomata District, Okayama Prefecture. People started using sweet tomatoes or the infamous Kagamino-cho tomatoes for their ramen soup. Kagamino-cho tomatoes are super sweet and are often dubbed as "red jewels". These fruit tomatoes are stewed with salt to balance the sweetness.
Ibara Ramen
Sitting in the southwestern part of Okayama Prefecture and borders Hiroshima Prefecture is the City of Ibara. In commemoration of the launching of Ibara Railway Line, locals developed a ramen using ingredients that are produced in the wayside portion of the city. Ibara Ramen was made of locally-made noodles and a low-priced soy sauce as the key features of this ramen variant. Other ingredients include roast pork, sweet and spicy fried vegetables, bean sprouts, and "gonbo".
Tonkatsu Ramen
In the center of Okayama City, Tonkatsu Ramen was introduced as a local gourmet. What's special about this dish? Citizens placed a pork cutlet on top of ramen. It's a fusion of two popular Japanese dishes: tonkatsu and ramen. Tonkatsu is a deep-fried, breaded pork cutlet about two to three centimeters thick and is often served with rice, tonkatsu sauce and vegetable salad. Tonkatsu adds meaty and greasy flavor to the ramen making it even more enjoyable.
Niimi Ramen
Niimi City is a home to many wild boars. It is situated in the northwestern part of Okayama Prefecture and bordering Tottori Prefecture. The key ingredient of this ramen is none other than the wild boar "char siu". Of course, the soup is also made from stewed wild boar.
The surge of restaurant offering "wild board ramen" is because of the appeal made from the city's local Chamber of Commerce and Industry to make this dish a specialty to reduce the damages caused by wild boars.
Where to Eat The Best Okayama Ramen?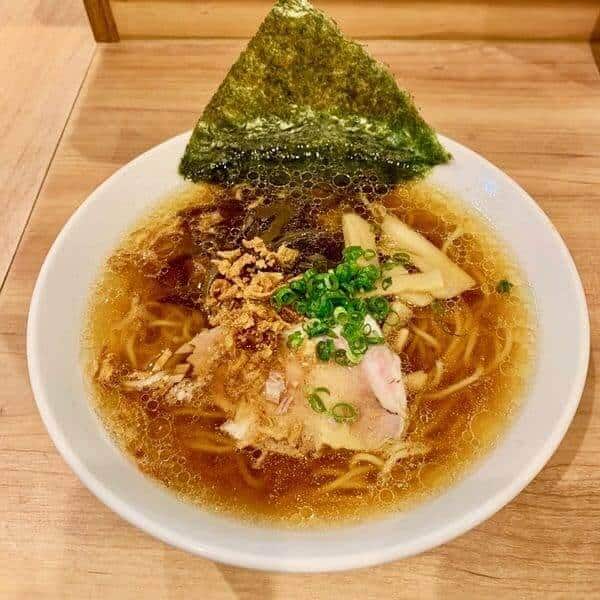 Honestly, it is somewhat difficult to choose just five restaurants to recommend. Every shop is offering something that's exclusive and of course, worthy of trying. There are many ramen restaurants all over Okayama Prefecture but here are some of the best places to grab a bowl of delicious and satisfying ramen.
Fujiya
Founded in 1950, Fujiya is arguably the most famous ramen shop in the city.
Men-ya Daisuke
This restaurant is so popular that locals and tourists are willing to queue in line just to get a bowl of ramen. Men-ya Daisuke is known for their tonkatsu ramen with egg and char siu.
Yamato
Yamato is in between Shiroshita and Kenchodori Stations. It's easy to find and is quite famous for their ramen that has dashi made of kelp and bonito flakes.
Ottsuan Ramen
It's a favorite among the locals due to its chicken-based broth that has a strong shoyu flavor. However, children below 5 years old are not allowed to dine-in.
Bokkee Ramen
"Bokkee" means amazing which actually is a great name for a business. It means that you can find amazing ramen in this restaurant.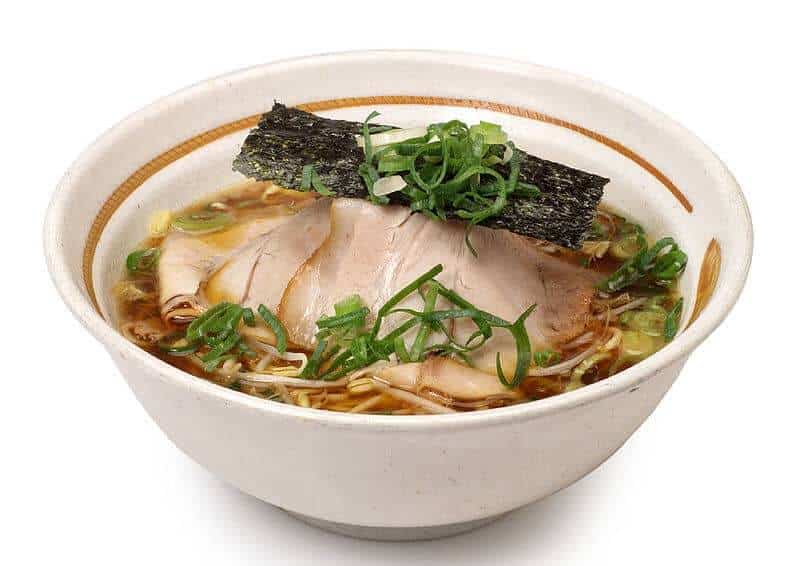 Are you ready to visit Okayama and indulge with the flavorful ramen that's unique and locally-produced? Itadakimasu!