Introduction
Buri daikon: simple, wholesome, delicious. A go-to staple during the winter months and best served warm, it's a dish made for fish lovers that want simple ingredients that pair together wonderfully. The broth is often simple yet filled with flavour and a subtle fire from the ginger; the daikon soaks up the flavour of the fish and broth. Once you've tried it, you'll want another bowl right away!
Yellowtail, a fatty, rich kind of fish, is paired with daikon radish to create a delicious and hearty stew. That's the simple story of buri daikon; it's a recipe that's filled with a rich history, available in most places in Japan and due to its simplicity, you can even recreate it at home.
Read on to find out more about this mouth-watering bowl of comfort food including its origin, the nutritional benefits and the best places to find it across Japan.
What is buri daikon?
In its simplest form buri daikon, or 'yellowtail radish', has two main ingredients: yellowtail fish and daikon radishes. They're simmered together in a soy broth and ginger for a fiery kick. The broth is mirin, sake and sugar alongside the soy; traditionally it doesn't have any dashi in due to the rich flavour of the yellowtail fish.
Japanese food culture focuses much more on seasonal food, which is why the dish came about – both yellowtail and daikon radishes are in abundance during the winter months. It's a flavoursome, wonderfully comforting dish that many Japanese people love and cherish eating during the colder months. It's the definition of 'comfort food'!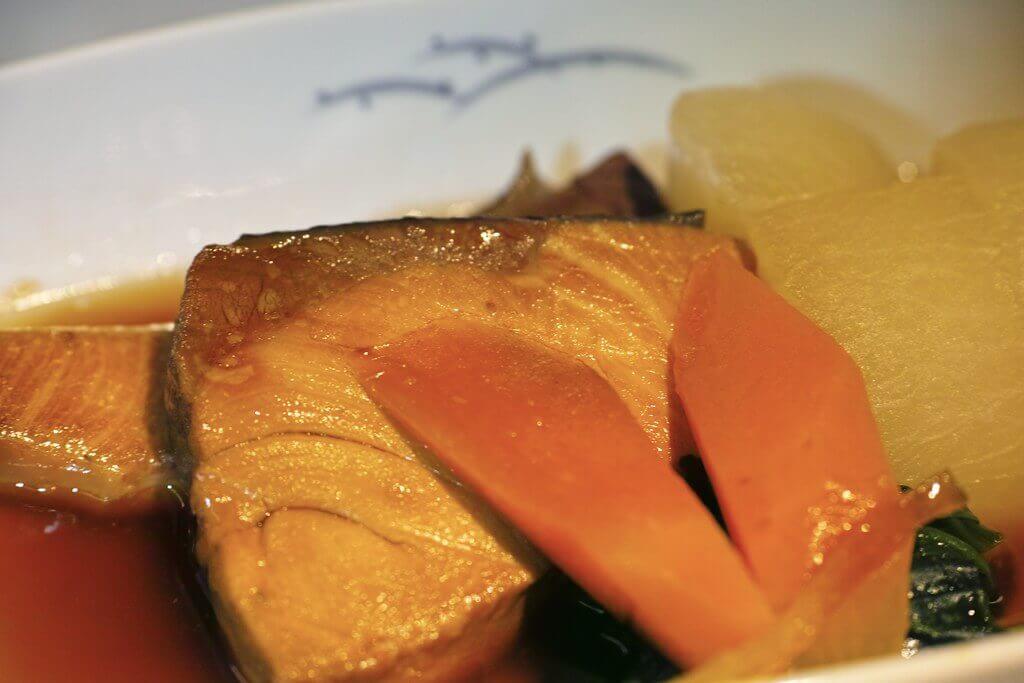 History of Buri Daikon
Buri daikon first originated from the Toyama Prefecture in the Chubu region of Honshu. Known for its cold weather and outstanding seafood, buri daikon is a very old dish due to the proliferation of yellowtail in the region. Yellowtail is so popular there it's called the 'King of Toyama Bay'!
Yellowtail was highly prized for centuries and associated with wealth and prosperity. During the Edo period, yellowtail would be offered to the feudal lords first before it was sold in the town and was generally kept to the higher ranks of society.
Yellowtail also has a special significance as a 'successful' fish; going by the name of 'shusee uo'. It means success in one's career: as the names of yellowtail change as it gets older, it's akin to being 'promoted'. Buri was traditionally sent to a family that a daughter married into, wishing good health and fortune to the marriage. All in all, a lucky fish!
Buri daikon is a much-loved dish across Japan in modern times. However, the very finest yellowtail is in the Toyama Prefecture.
What's the story behind yellowtail fish?
Yellowtail is an interesting type of fish. It's named differently depending on where it's caught and how old it is. There's also different names for it in different regions!
Before commercial fish farming, yellowtail got its name from the age and size of the fish. Just to confuse things, Tokyo and Osaka had different names for each size.
Thankfully Tokyo and Osaka agreed on the same name for the older, larger yellowtail – 'buri'. Buri is the largest, oldest type of yellowtail available. It's caught in the Japan Sea.
You can also find Hamachi, a younger, smaller and farmed version of yellowtail which is fattier, and Hamachi that's smaller but caught in the wild. Hamachi is in sushi and sashimi. Buri is for the delicious, simmered stew we know and love.
It's called Kanburi when it's in season. The naming process for this humble fish is a testament to the respect Japanese culture has for the ingredients of each dish.
What's a daikon radish?
Daikon is a root vegetable with white flesh and a green topped, shaped like a carrot. While the top of the vegetable is sweeter, it gets spicier further down the plant. Daikon radishes are very versatile. You eat them raw, cooked or pickled. Daikon is slowly simmered with the fish to a soft and almost creamy consistency.
While daikon radishes are available everywhere in Japan during the winter months, finding daikon in the US or UK might be trickier. Specialty Japanese or Asian stores are the best place to try and find daikon radishes.
Recipe of Buri Daikon
Buri daikon is very simple to make, doesn't take long and only has a few steps before you have a delicious stew in front of you.
First, peel around 50g of daikon radish and slice into rounds about 2cm thick. Cook for 15 mins until you can pierce with a fork. This extra step helps the daikon absorb the flavours of the broth and yellowtail fish.
Take the yellowtail fillets and blanch in boiling water for a couple of seconds at most. This gets rid of any strong smells. Set aside.
Peel and slice a thumb of ginger into matchsticks, then add to a saucepan.
Place the blanched yellowtail fillets in along with the pre-cooked daikon, soy sauce, mirin, sugar, sake and enough water to cover.
Add seasoning to taste. Simmer for 15-20 minutes until the yellowfish is cooked all the way through and the radish is tender.
Remove from the heat and leave to cool so the flavours can begin to reabsorb. This is a dish where flavour develops later on.
It's best to cook ahead of time if you can and freeze for another time, or store in the fridge for the next day.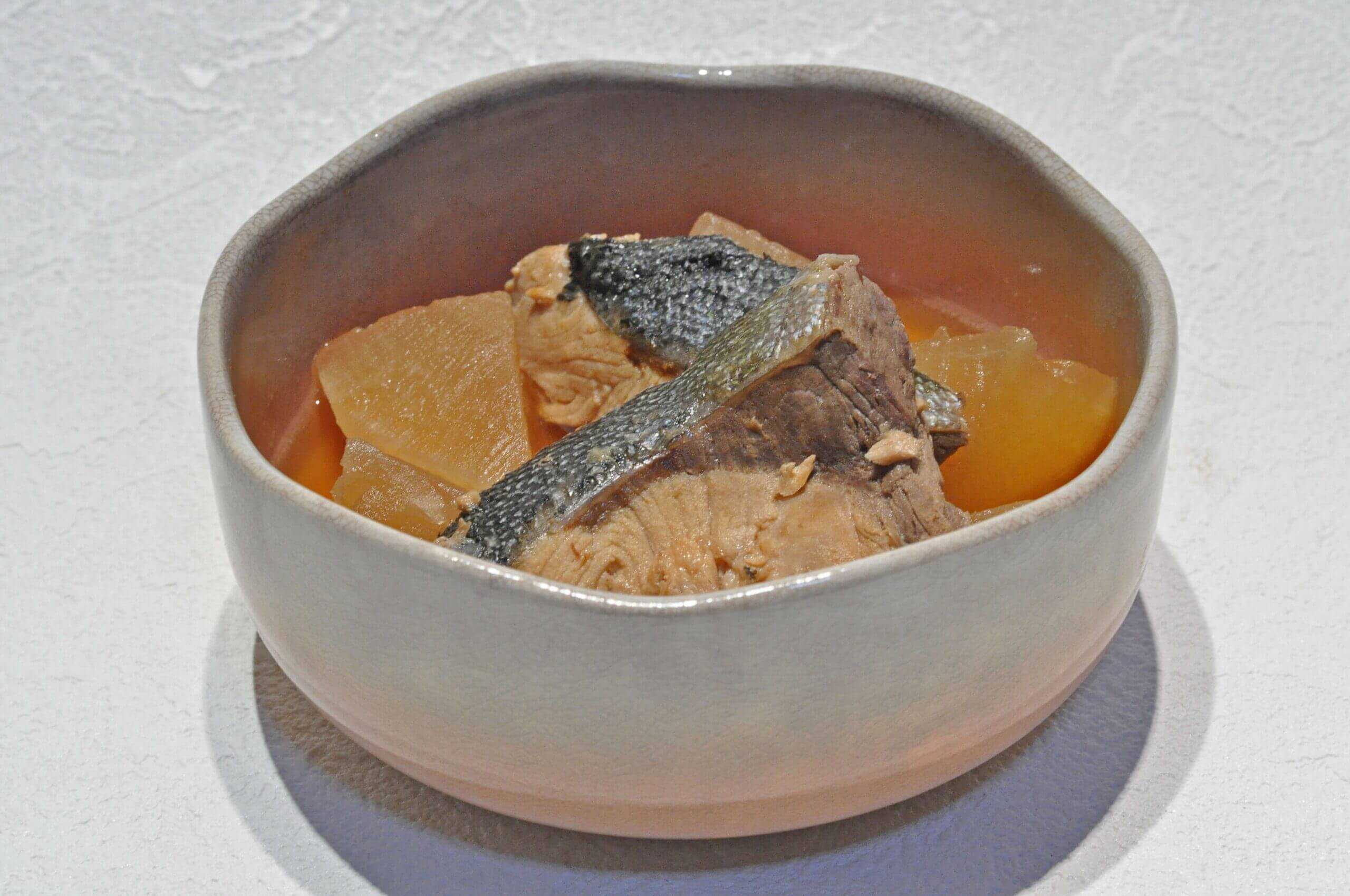 What if I can't find the ingredients?
Yellowtail fish may be more difficult to find outside of Japan, depending on where you're based. If you're not able to find yellowtail fish at a store or fishmonger, you can substitute yellowtail for sea bream, cod, sole and salmon. Make sure to choose the skin-on version of these so the fish doesn't fall apart when cooking.
Daikon radishes should be more easily available as more and more mainstream supermarkets and stores begin to stock it, but if you're still not able to find any then you can use turnips or even jicama as a substitute.
As we mentioned earlier, buri daikon is a winter dish so you'll only be able to find both key ingredients during those months!
What's the nutrition of buri daikon like?
Buri daikon has an excellent nutritional profile and forms part of a healthy diet. Yellowtail fish is a great source of protein and one of the best sources of omega-3 fatty acids. Omega-3 is a must-have in your diet as it can reduce inflammation, blood pressure and even regulate mood swings. It also contains vitamin B12, vitamin B6 and selenium.
Daikon is a great source of nutrients such as vitamin C, folate, potassium, magnesium and many more minerals and vitamins. It's also low-calorie, making buri daikon great for anyone watching their weight.
Paired with the low-calorie but flavoursome broth, buri daikon is a hearty meal with great health benefits.
Where can I find buri daikon?
Buri daikon is very common across Japan. It's available in a lot of different regions. We've given you a range of options here across Japan should you be visiting anytime soon.
Notoya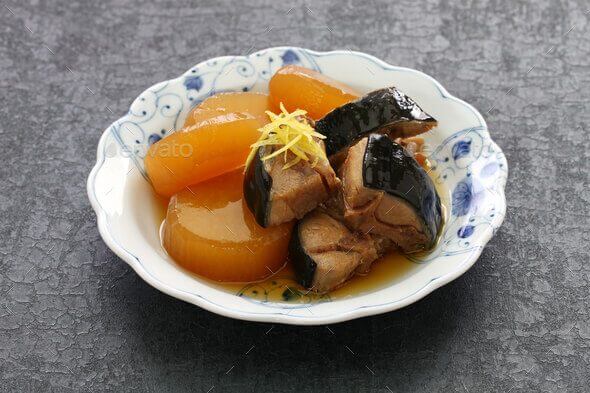 Located in the Ishikawa Prefecture, hotel and restaurant Notoya boasts over 700 years of history. It's a ryokan – a traditional Japanese inn – offering hot spring baths and the some excellent buri daikon. If you're looking for a traditional experience of Japan with some delicious food, you should note down Notoya for a visit.
Yamakataya Shokudo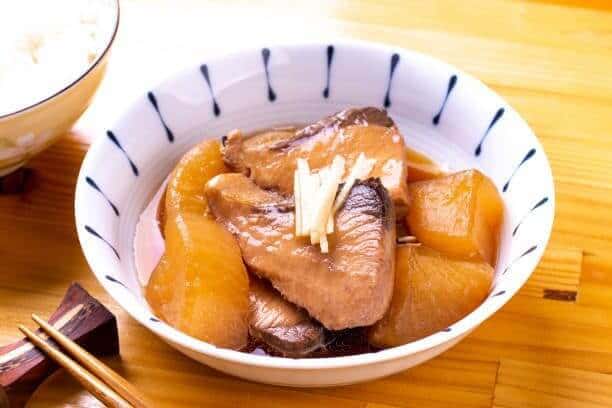 In the city of Kagoshima's downtown Tenmonkan area lies the luxurious department store Yamakataya, which also hosts a fabulous restaurant serving buri daikon. If you're looking for fine dining with an upscale version of buri daikon, you should take a visit to this restaurant. As a restaurant loved by locals and tourists alike, you shouldn't miss it.
Sakura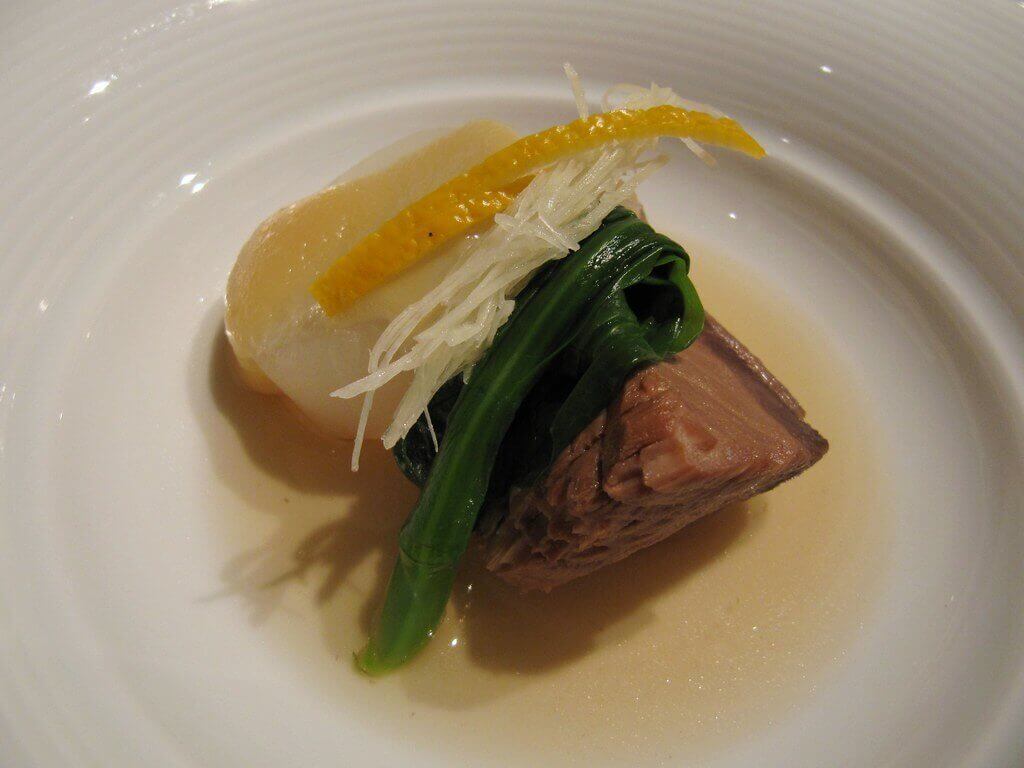 We would be remiss not to mention a restaurant in the heart of Tokyo that serves buri daikon! Found in the Iidabashi region of Tokyo, the Sakura store serves buri daikon in its traditional Japanese restaurant setting. If you're in the capital and wanting to see buri daikon as a special on the menu, you should visit Sakura.
Conclusion
Buri daikon is a much-loved staple winter dish in Japan, and one of the most traditional Japanese recipes you can get. Its focus on just a few ingredients combined into a delicious and nutritious meal is a real reflection of the value placed on seasonal ingredients and simplicity in Japanese food culture.
If you want some authentic Japanese cuisine on your next trip, buri daikon is not to be missed. With a rich history behind this dish and the yellowtail's reputation for prosperity, you can even try recreating it at home! Whichever way you choose to enjoy buri daikon, we have a feeling it'll become one of your favourite comfort foods.
If you're looking for other dishes available from Toyama, check out our articles on masu zushi and Toyama black ramen!