Introduction to KuriKinton
Are you a fan of eating something healthy but at the same time, sweet? Do you also believe that you can have a bite of autumn taste during New Year? Following Christmas, you can see the entire region of Japan preparing for the New Year, which includes setting up the kotatsu (table and blanket over an electric heater), securing the omochi (pounded rice cakes), and preparing to cook osechi ryori. KuriKinton (栗きんとん) is a traditional Japanese New Year's dish consist of sprinkling whole chestnuts in a bean paste made from sweet potatoes. Japanese do really have a way to their food so if you want to know more about KuriKinton, I will guide you through this article.
Etymology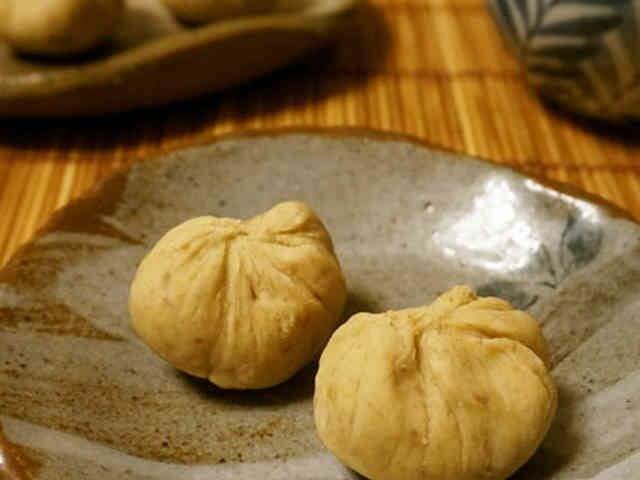 KuriKinton is written in Chinese characters as "栗金団". In English translation, they called it "sweet chestnuts".  Kuri means chestnuts, and Kinton is written as "Golden Futon" in Kanji character. However, in literal translation, it means "golden dango (sweet dumpling) made of chestnuts." 
What is KuriKinton?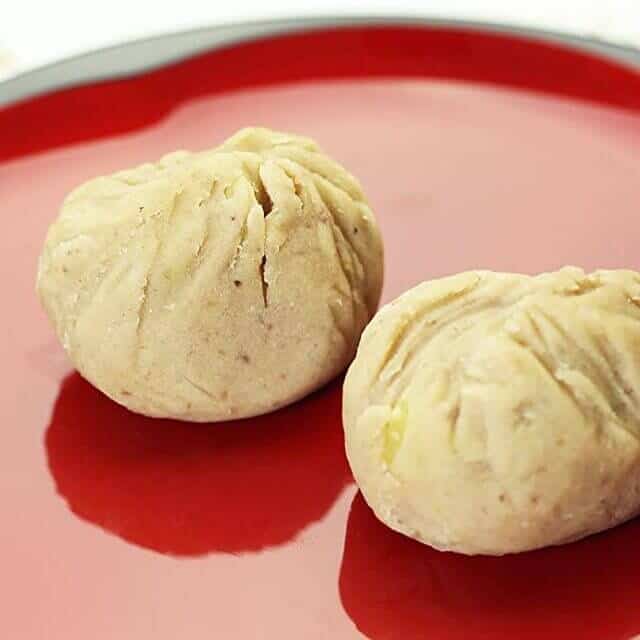 KuriKinton (栗きんとん) is one of Japan's traditional confectionery that accompanies them throughout the New Year season. It is Japanese sweets with chestnuts covered with bean paste made from sweet potatoes. Gardenia is often used to make the golden color more vivid.
KuriKinton is also referred to as a "golden dumpling" because of its appearance. Likewise, based on the image of a beautiful golden oval. As the color is yellowish-gold, it goes without saying that it represents a wish for wealth and a fruitful new year. You may find it difficult to eat them as they are quite sticky. Furthermore, Kurikinton has meanings such as game luck and money luck. 
History of KuriKinton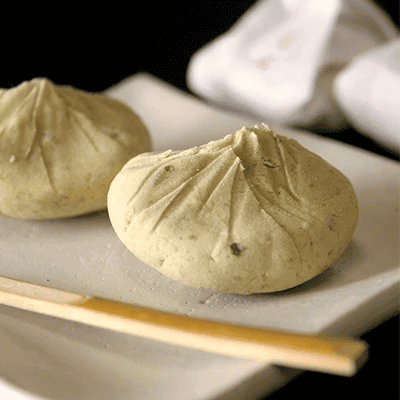 It seems that sweets, which are the prototype of KuriKinton, have been enjoyed since the Edo period. The Tono region in Gifu Prefecture, centered on Nakatsugawa and Ena, is the "origin" of the latter "KuriKinton." Moreover, in front of JR Nakatsugawa Station, there is also a stone monument locals call as "The Birthplace of KuriKinton."
Since ancient times, locals harvested Ena chestnuts in the mountains of the Tono region, and they arranged the Japanese sweets so that they will last for a long time even after processing. Thus, they considered this method to be the "beginning of KuriKinton". On the other hand, it was around the Meiji era that the Kurikinton shaped like chestnuts covered with sweet bean paste appeared. Japanese originally considered chestnuts to be auspicious foods. However, due to their brilliant gold-like color, they can now eat this in the New Year as "food that brings good luck."
 At first, it was a delicate item that you had to eat immediately after making it. But, nowadays, many of them have a long shelf life with the help of improving technology. In the Showa period, it spread throughout the country. This is because of efforts to improve quality, the efficiency of processing, and the improvement of delivery technology to distant places.
The KuriKinton Recipe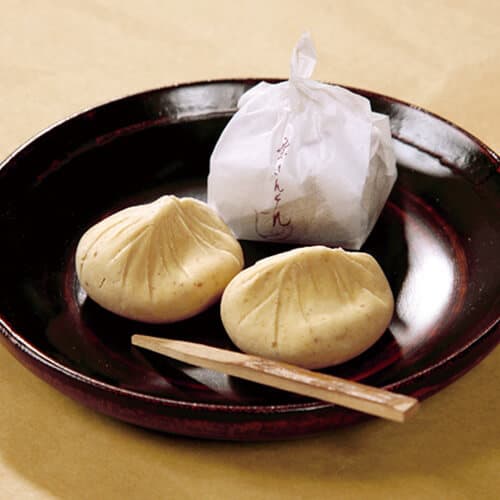 KuriKinton Ingredients
| | |
| --- | --- |
| Kurikinton Ingredients for 4 people | |
| Sweet potato | 350g |
| Gardenia Fruit | 40g |
| Manjo Rich Aged Mirin | 30g |
| Sugar | 50g |
How to make Kuri Kinton?
Wash the sweet potatoes
Wash the sweet potatoes thoroughly, peel them, cut them into 2 cm pieces, and wash them with water.
Putting the gardenia fruit
Put the water that covers them in a pan, break it, put the gardenia fruit wrapped in gauze, and heat it.
Adding seasoning
When cooked, turn off the heat, spill the hot water in the pot, heat it, add seasoning crush the potatoes, and add sugar so that it does not burn with a rice scoop, and heat the whole.
Dividing into equal parts
Lastly, after it has cooled, divide it into 12 equal parts, squeeze it into a tea cloth and finish it.
Nutrition Benefits of KuriKinton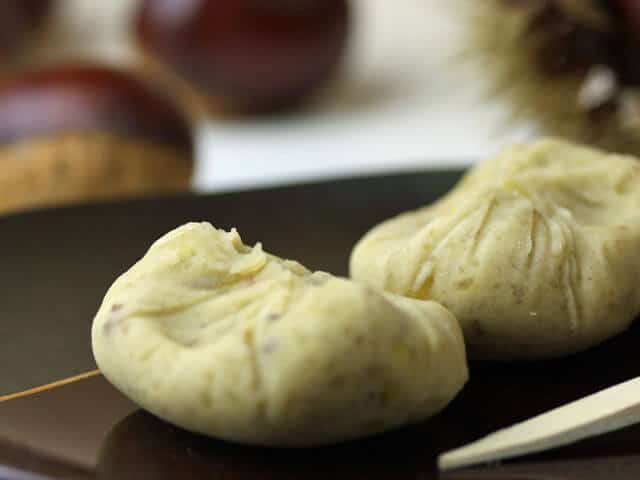 While chestnuts may evoke images of sweets like as KuriKinton and Mont Blanc, they actually include a variety of nutrients, including vitamin C, B1, and B2, as well as dietary fiber. Additionally, it contains high levels of folic acid, which appears to be beneficial for pregnant women. Of course, eating excessively is unhealthy, so please take extra care.
What does KuriKinton taste like?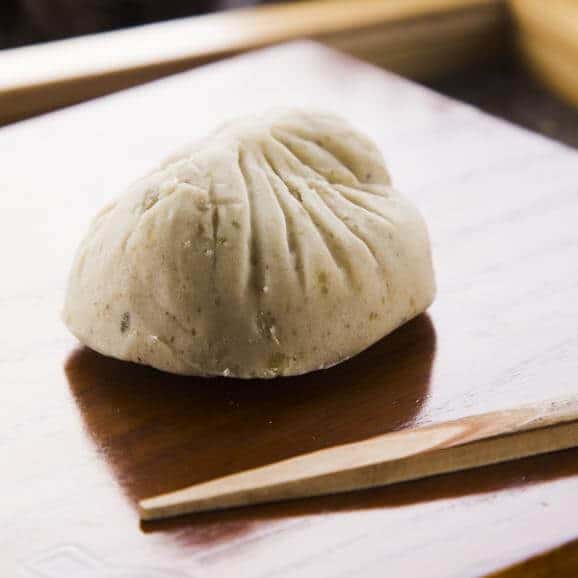 KuriKinton has an autumn taste. It tasted like eating a creamy smooth chestnut. KuriKinton is not sticky but it is chewy, and you can easily taste the chestnuts. The secret to such a taste lies in the method of steaming fresh chestnuts, adding sugar to them, and then shaping it one by one. This is a limited Japanese sweet made only when it is the season for harvesting chestnuts. Basically, it uses only 100% domestic chestnuts and sugar. It only has a simple ingredient, but the fact that it uses only chestnuts and sugar is extremely valuable. 
Are chestnuts good for weight loss?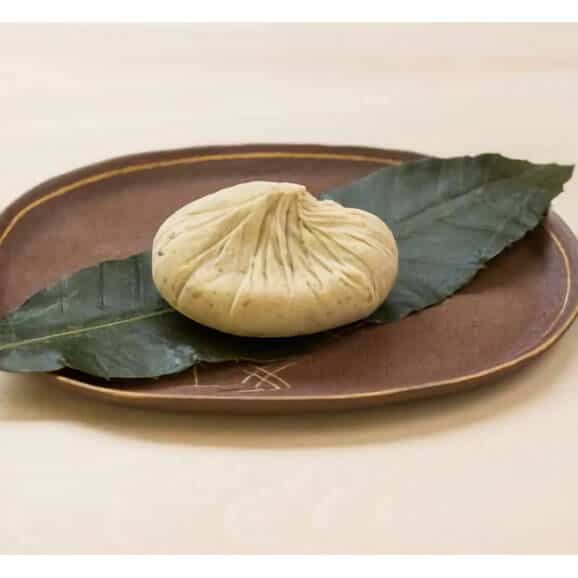 Chestnuts are abundant in fiber, which may aid with weight loss by slowing down food digestion and suppressing hunger. Additionally, they have fewer calories than other nuts due to their low-fat content.
Is it important to prepared Osechi Ryori in Japan?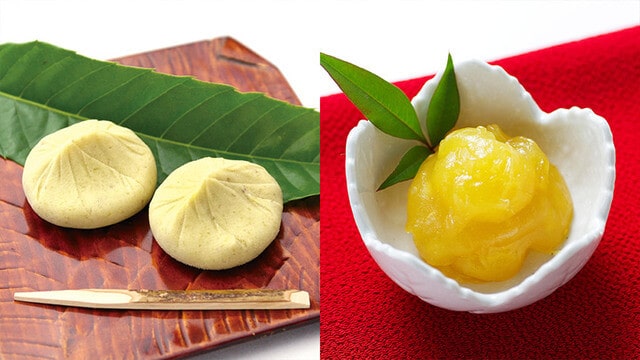 Each of the Japanese traditional dishes has a specific significance in terms of welcoming the New Year. The Japanese observe New Year's Day by eating traditional New Year foods called Osechi Ryori (おせち料理). They regarded this as the most significant meal of the year due to the reason that each dish contains well-wishes for the upcoming year.
Recommended KuriKinton Restaurants
Suya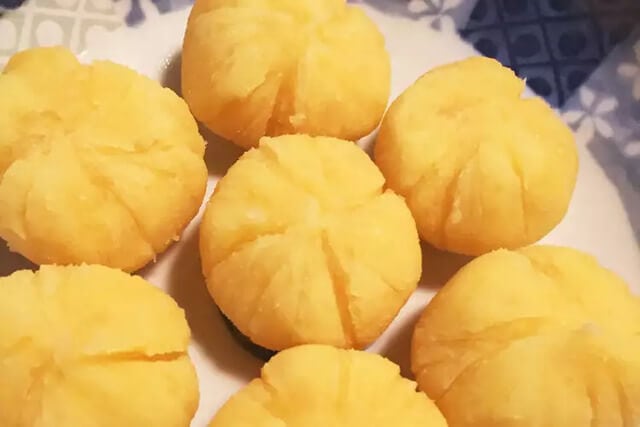 "Suya" in the early Genroku period of the Edo period is a long-established store founded in the post town of Nakatsugawa. The shop's kurikinton which is the Kisoji's autumn specialty, has a simple and deep taste that retains the taste and shape of natural chestnuts. Moreover, it has a quaint appearance that leaves the chestnut grains unique to handmade, and the mellow scent of chestnuts spreads with a bite. The price for 6 pieces is 1,609 yen and for 50 pieces is 12,970 yen. 
Kawakamiya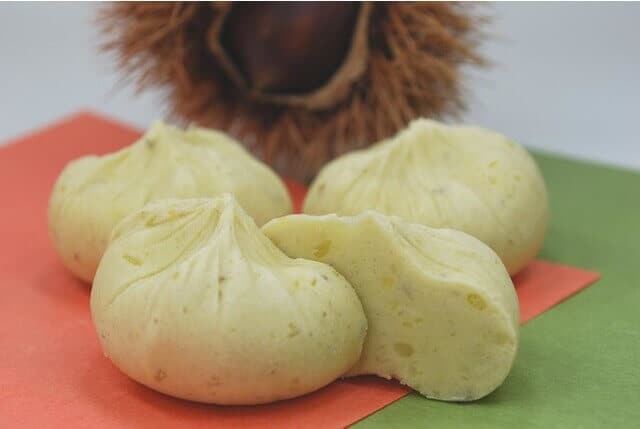 On the other hand, "Kawakamiya" is famous as a famous store in Nakatsugawa along with "Suya". This is also a popular Japanese sweets shop in Nakatsugawa, founded in 1864 at the end of the Edo period. A variety of sweets are up at the store throughout the year, but Kuri-Kinton is exceptionally popular. They characterized this by its finely textured chestnuts and a fine-grained texture. The amount of sugar is also an exquisite sweetness that further enhances the sweetness of chestnuts.
Shogetsudo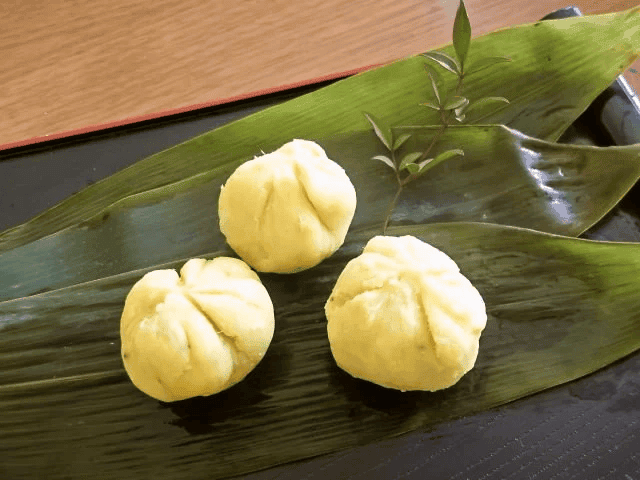 "Shogetsudo" is a famous confectionery from Nakatsugawa that make kurikinton by steaming fresh chestnuts in the same way, but the chestnuts and tastes used in each store are different. They cooked their Kurikinton in a cauldron using carefully selected chestnuts from famous production areas such as Kisoya and Nakatsugawa. Moreover, you will be healed by the rich chestnut flavor and the mild sweetness that gently comes out of your nose.
Mantenboshi Ikkyu Naegi store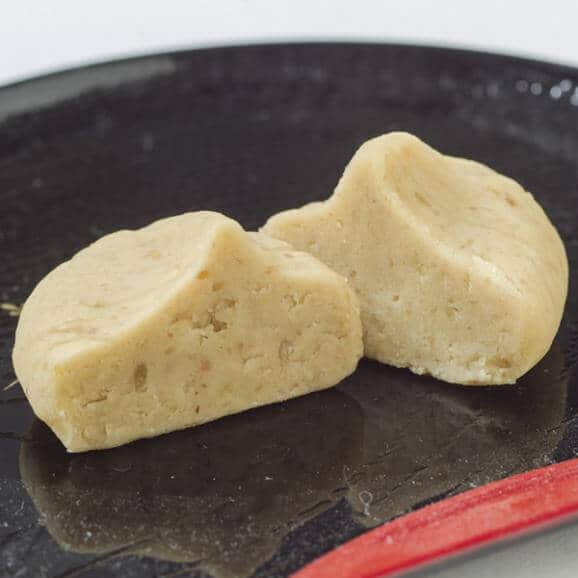 "Mantenboshi Ikkyu Naegi Store", which has an impressive appearance of a splendid Japanese house, is a popular Japanese sweets store. A wide variety of sweets, from classic Japanese sweets such as buns and yokan to Western sweets such as madeleine and lemon cake, decorate the storefront. Their kurikinton has a slightly yellowish color and characterized by a moist taste. It is a perfect balance that does not spoil the flavor of chestnuts while also feeling the sweetness.
Conclusion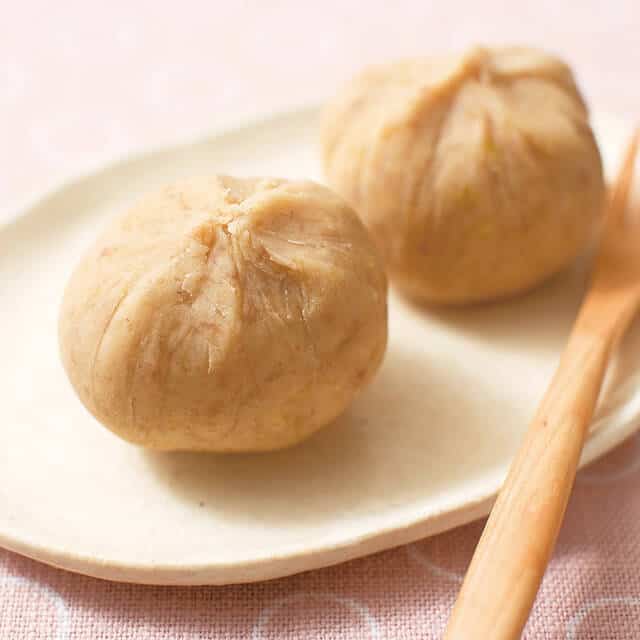 If you've never tasted this dish, you may be astonished at how sweet it is for a non-dessert dish. Traditional Osechi Ryori dishes are well-seasoned with vinegar and sugar to keep the food fresh for several days. Similarly, KuriKinton, or Candied Chestnuts with Sweet Potatoes, is a traditional Japanese New Year meal that represents economic prosperity and wealth. Let us prepare this gold-colored cuisine in preparation for a prosperous new year!