Burger? Sasebo burger! Who doesn't like hamburger? Even though Japan is known for its mouth-watering ramen and smoky yakiniku, burgers are also extremely popular in the country! Yes. This country that is known to have both rice and noodles as the people's staple food, is also popular for its hamburger.
Sasebo burger is particularly satisfying not just in taste but also in size! There is no standard recipe to create one but all of the ingredients must be locally produced from Sasebo. This humongous burger will surely capture one's tastebuds!
The Rise of Sasebo Burger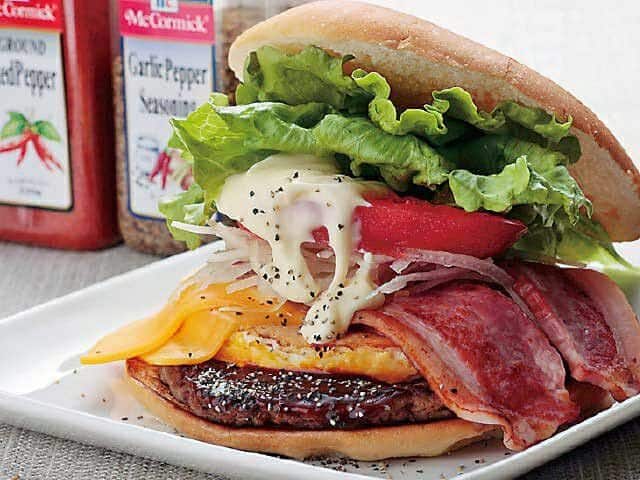 Sasebo burger was first introduced in the early 1950's. They said, it was the U.S. military stationed in Sasebo who introduced hamburgers to the locals of the city. People had no idea what a burger was back then. After getting a taste of the dish, locals loved it and started adapting it. Some even reinvented the hamburger and squeezed in their own secret recipe.
Though it was initially introduced in 1950, Sasebo burger actually became a trend in 1988. The government of Sasebo City launched a campaign to promote local food. One of the dishes showcased was none other than, Sasebo burger. Since then, more shops were established and it has become one of the reasons why tourists flock to the city.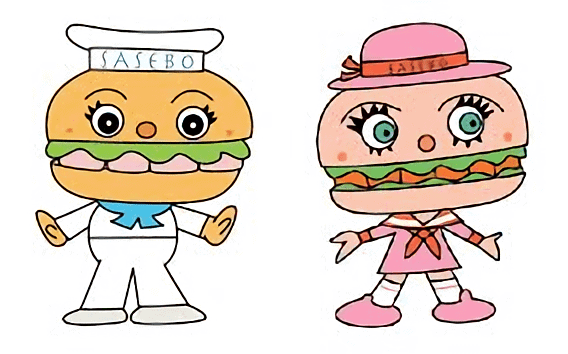 Sasebo burger became a solid representation of the city that there is a burger signage in JR Sasebo Station. A Sasebo Burger Boy mascot can also be found in the information center of the city. The mascot was illustrated by the renowned creator of Anpanman – an undeniably famous children's character in Japan. The creator's name is Takashi Yanase.
Today, Sasebo burger is not just well-known in Nagasaki Prefecture but in other parts of Japan too. Travelers who visited the country also started to dine in shops that sell this kind of burger. It is now highly considered as a cultural treat from Sasebo City.
Creating the Famous Sasebo Burger
Like what was mentioned earlier, making a Sasebo burger does not follow a certain recipe. Surprisingly, anything can be added as ingredient! But of course, there are certain standards that needed to be followed.
Buns, Patties, and Sauce
According to Sasebo Tourism Office, this burger needs to be homemade and the ingredients must be produced locally. The patties must always be cooked only upon ordering. As for the sauce, there is no specific one. Probably the most common sauce would be the combination of mayonnaise and English mustard.
The buns are also soft and always freshly-baked. Originally, the buns used by the U.S. soldiers who introduced burgers did not have sesame seeds. But as recipes were passed down, alterations were done as well. Some Sasebo burger buns now have sesame seeds and some even have roasted ones.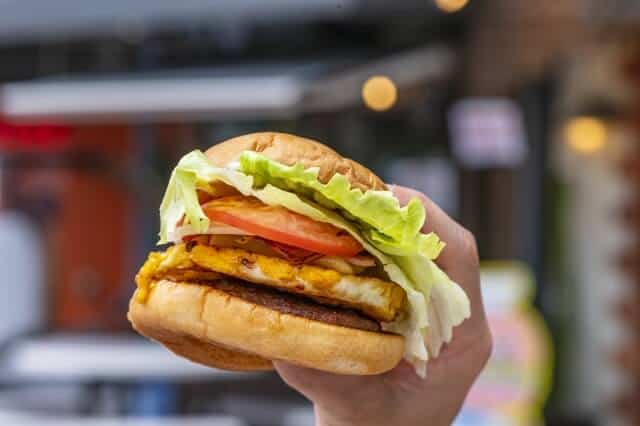 Other Ingredients
Just like other regular burgers, Sasebo burger also has a slice of tomato and cheese. Fresh lettuce cuts are also stashed on top of the juicy patty. Some shops also add onions and pickles to give extra flavor to the burger. The sweet and sour taste of pickles adds to the feast of flavors that this burger has.
A slice of cheese makes a burger a whole lot different. Some recipes have melted cheese which makes it every bite a little creamier. Melted cheese complements the sauce and the more you take a bite, the more addicting the burger gets!
Shitake mushroom is rich in flavor and also another popular ingredient of a Sasebo burger. It has a buttery and meaty flavor which make a drastic difference to the overall taste of the burger.
Sasebo Sauce
Normally, a generous spread of mayo and mustard completes the sauce of Sasebo burger. However, many shops created their own sauce made from different condiments.
A combination of rice vinegar, pickled onions, mayonnaise, and chili is another choice of sauce for Sasebo burger. While others prefer a sweet and savory sauce, some shops use pickle relish and Worcestershire sauce on their own take of this iconic burger. Mirin is also another popular condiment in Japan that is used in some sauces.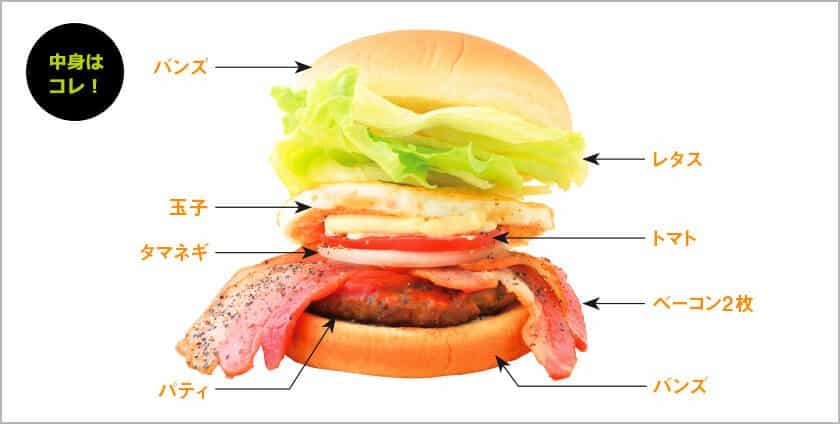 Where to Eat Sasebo Burger?
Hikari
Hikari is arguably one of the oldest burger joints in Sasebo. According to the daughter of the original owner of this burger joint, her father wanted to sell food to the soldiers. A Japanese-American family friend who worked in the naval base taught her father how to cook a hamburger. That friend walked them through the entire process of creating burgers. From meat grinding down to putting all the ingredients together, everything was taught to them by this family friend.
After learning how to prepare, their shop started selling the burgers to the soldiers. Initially, it was sold as take-out only but later on, the family opened an area for those who want to dine in. Up to this day, Hikari is one of the shops that locals and tourists visit to grab a bite of authentic Sasebo burger.
Hikari burgers are known for its tasty meat and the sauce isn't too overpowering. They also offer a wide selection and they use a generous slice of cheese.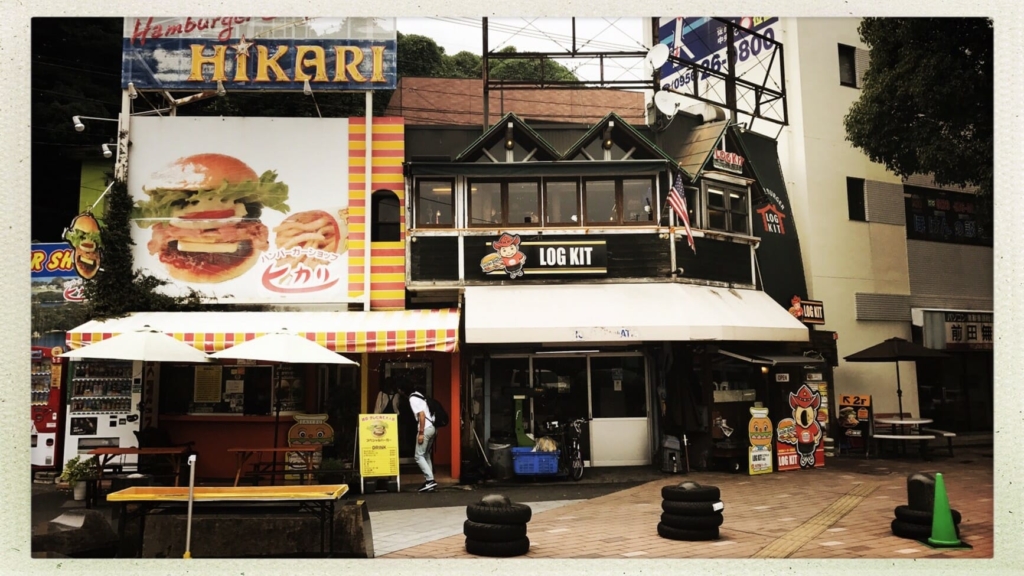 Big Man
This Sasebo burger is the closest to the old good American greasy burger. Big Man serves a huge burger that it can get messy when you eat it. The patty they use is large in size and is handmade to perfection. The juiciness of the meat blends perfectly with bacon and sunny side up egg.
Big Man has other branches aside from the one in Sasebo City. It usually is a 10-seater diner that is almost always full and busy. You may need to wait a bit to get a taste of this delicious and humongous burger.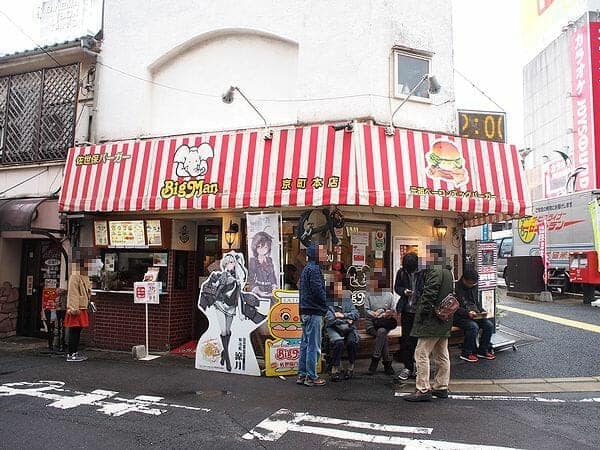 Buruu Sukai
Buruu Sukai was established in 1953 in Sasebo City – the second largest city in the prefecture of Nagasaki. Although Sasebo City is known to be a fishing village, burgers eventually became a hit after the World War II.
The meaning of Buruu Sukai is "Blue Sky" which matches the beautiful blue sky in the Nagasaki Prefecture. For the first twenty (20) years of the shop's operation, the customers were mostly Americans from the naval base. However, as time went by, more Japanese locals came to the shop and began enjoying the Sasebo burger they are serving.
Like other Sasebo burger joints, Buruu Sukai use Katakana in naming their dishes. Even during these times when Sasebo burgers are already popular even to foreign visitors, these shops retained their menu display in Katakana. This gives an extra kick of nostalgia to the restaurant's ambience.
Buruu Sukai opens as late as 7:30pm which makes it a favorite go-to shop after working hours.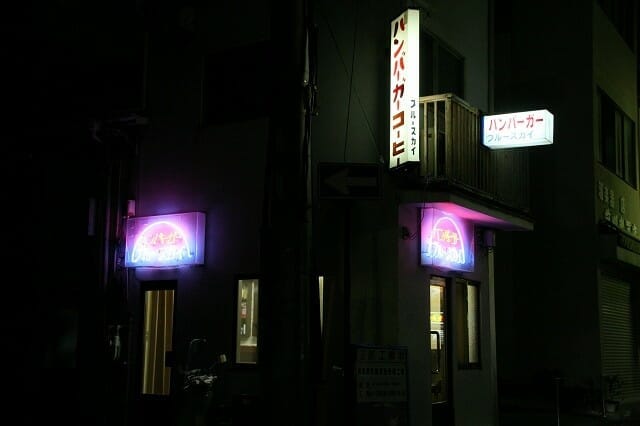 Log Kit Main Store
This burger joint may have the most "Americanized" name among others. Log Kit is known for its fresh and big burgers. It offers different kinds of burgers that also come with a variety of side dishes. Onion rings, chili fries, chicken nuggets – just name it and they got it!
This may be the easiest to locate Sasebo burger shop as it's near the station. Passengers can stop by before riding and even after alighting the trains.
The Western theme of this shop if mainly focused on cowboys. Servers wear cowboy hats which give off a rowdy ranch vibe.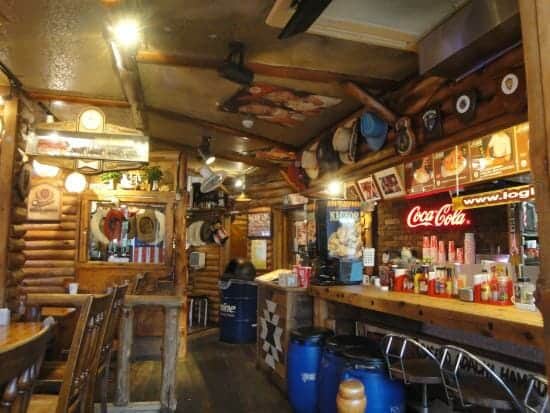 Misa Rosso
Misa Rosso is one of the shops that locals recommend the most. They are popular for their soft and fluffy buns that are guaranteed to be freshly-baked daily. The patties of their burgers are also juicy and come in generous serving. The cherry on top of the Sasebo burger served in this shop is that every burger is served with potatoes and drinks. Now, that's a value meal worthy trying!
This shop is also known for their meal called "Baby Monster". It consists of burger that is drenched into salsa sauce, eggs, and bacon.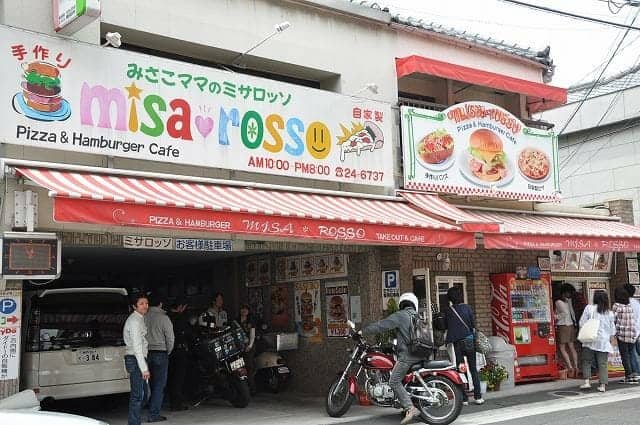 Are you heading to Japan soon? Make sure to try Sasebo burger! We, in foodinjapan.org would like to know what you think. Drop your comments below!