Kibinago is a type of fish of the herring family that is caught all year round. You can find it easily at supermarket in Japanese but do you know the correct way to eat it? This time, we will introduce the characteristics of Kibinago, which is known as a local dish of Kagoshima and Kochi prefectures, and how it differs from other fish.
What is Kibinago?
Kibinago (黍魚子) is a Japanese small fish of about 8 cm in the sardine family. Japanese can enjoy it in various ways, such as sashimi with vinegared miso, grilled with salt, tempura, simmered, deep-fried, and soup. It is not a traditional Edomae-sushi topping and is typically served as sashimi or grilled in Japan. This dish is Kagoshima Prefecture's local cuisine, selected by the Ministry of Agriculture, Forestry, and Fisheries as one of the 100 Best Local Cuisines of Rural Villages. It is a fish classified in the herring order and herring family. It is a small fish widely distributed in the tropical and subtropical regions of the Indian Ocean and the Western Pacific. The Adult fish are about 10cm long. The body is elongated and cylindrical, with a small head and a pointed mouth.
Kibinago History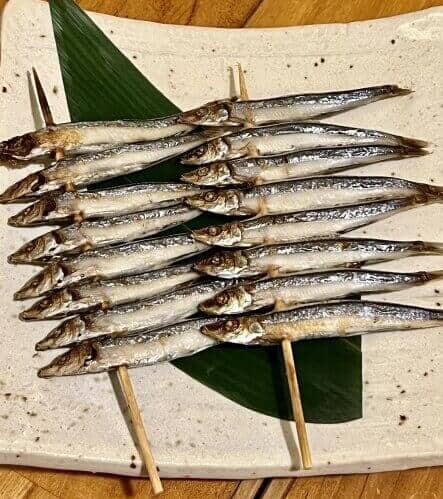 Various cooking methods depend on the region, and in Makurazaki and Tanegashima, different cooking methods are unique to the production area, such as adding kibinago to sukiyaki. Kagoshima Prefecture is blessed with broad fishing grounds such as Kagoshima Bay, the East China Sea, and the Pacific Ocean and is rich in seafood. Kibinago is one of the most crucial fish in Kagoshima Prefecture's local cuisine. It belongs to the herring family and is about 10 cm long. It has a unique striped pattern, and in the dialect of southern Kagoshima Prefecture, the obi is called "kibi (きび)." The small fish is called "nago (なご)," so it came to be called kibinago according to its appearance.
Kibinago Recipe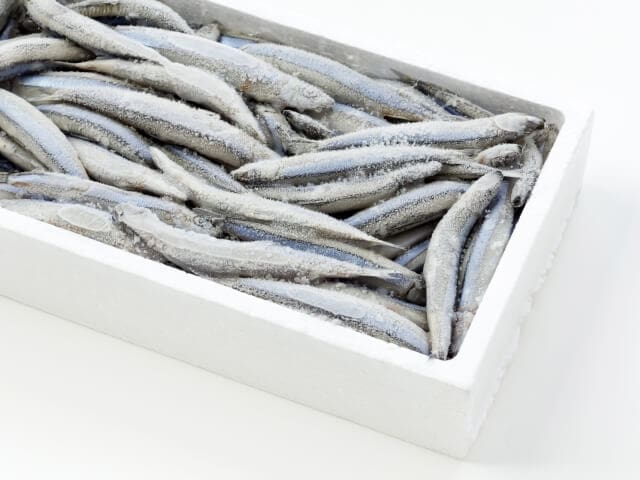 Kibinago Ingredients
| | |
| --- | --- |
| Ingredients of Kibinago for 1 person | |
| Kibinago | 70g |
| Salt | 3g |
| Potato starch | 30g |
| Wheat flour | 40g |
How to make Kibinago
 Wash the fish
Wash the kibinago in cold water, remove the water with kitchen paper, and then sprinkle with salt.
Coating the fish
Put potato starch and wheat flour in a plastic bag, then add the millet and frilly.
Fry the coated fish
Add oil to a frying pan and heat to 180 degrees. Add the millet and fry for 2-3 minutes.
 Serve
Eat with lemon, ponzu sauce, mayonnaise, etc.
The right season to eat
Kibinago is caught year-round so that locals can eat it at any time. Since early spring is the season for spawning, locals caught the young blue-striped scallops. However, autumn is not the spawning season, so the meat will be greasy and stiff. Therefore, you can enjoy different flavors depending on the season. Delicate and perishable, you cannot eat this dish as sashimi unless the fish is truly fresh. Kagoshima prefecture has abundant fishing grounds and boasts a large catch.
How to eat Kibinago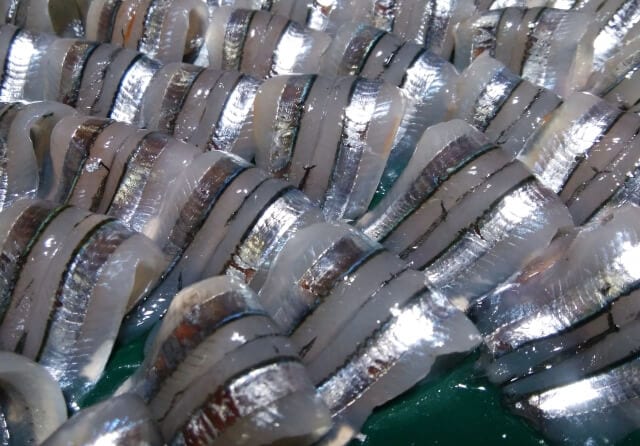 Break off the head of the yellow-stripe round herring, insert your fingers from the ventral side to open the flesh, break the spine near the tail, and peel it off. Remove the dorsal fin and wash it with salt water to remove moisture. You can open it by hand instead of using a kitchen knife. Fold the open kibinago meat in half and line it up like a chrysanthemum.
Types of Kibinago Cuisine/Foods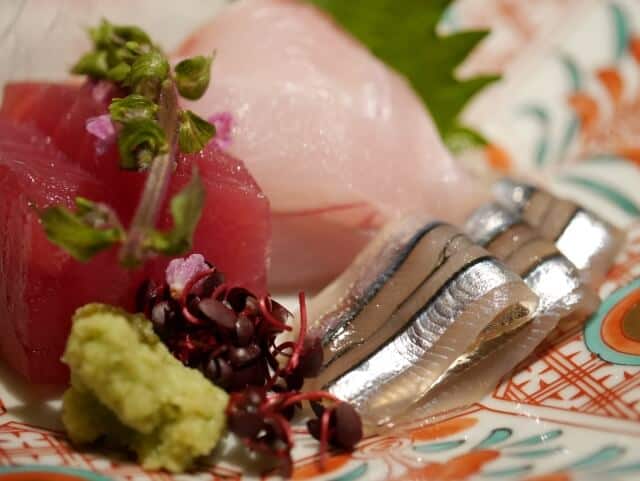 Sashimi is not the only dish that uses kibinago. There are various dishes such as salt-grilled, tempura, boiled, deep-fried food, soup, fried chicken, Nanban-zuke, namasu, dried fish, rice bowl, tsukudani, sweet cooked rice, chazuke, and tamagojiji. They are perfect dishes that make the most of the deliciousness of the ingredients of "kibinago." Recently, sukiyaki made with it, also known as kibisuki, has become increasingly popular and is sold as a local specialty. It is a sukiyaki dish in which several kinds of vegetables and added a small herring instead of meat to the soup stock.
The Kagoshima style of eating kibinago sashimi is vinegar miso instead of soy sauce. This dish is small, and the head and bones are soft, so you don't have to remove the viscera or bones when heating to enjoy the taste. Therefore, deep-fried foods such as fries and tempura are popular ways of eating in Kagoshima.Kibinago tempura is one of the popular items in Kagoshima prefecture. Eating it with tempura sauce is delicious, but if you want to enjoy the delicate flavor of Kibinago, we recommend eating it with salt. The grilled raw and the overnight dried kibinago are also popular in the prefecture.
Health information on Kibinago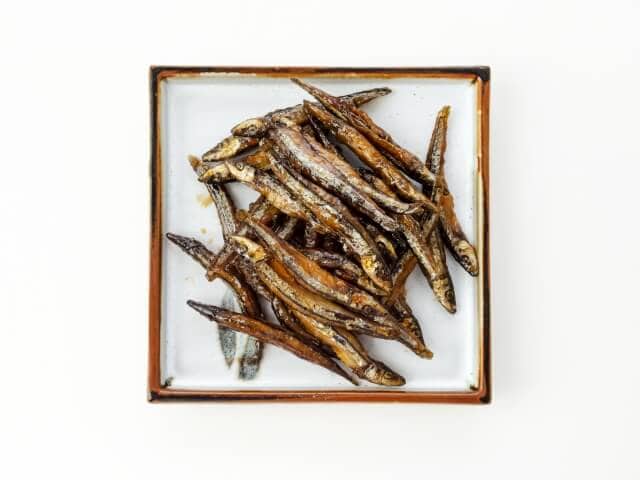 By eating bones, you can get a lot of calcium. In addition, it contains a lot of phosphorus, which is essential for bone formation and is rich in vitamin D, which helps in its absorption. Calcium also works to stabilize the mind and helps to eliminate frustration. In addition, it contains a lot of iron recommended for people with anemia.
Where to buy Kibinago
Goaijin (吾愛人 中央駅西口店)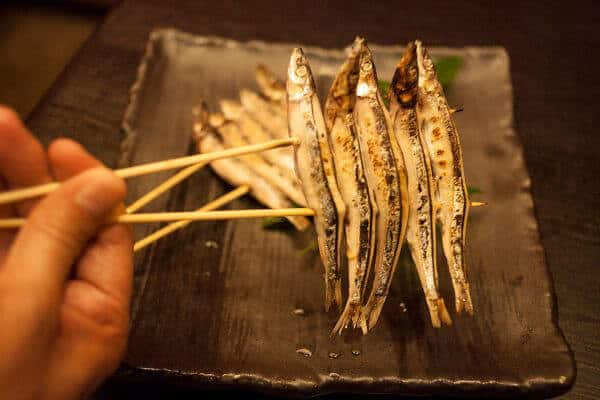 "Go Aijin" offers "Kibinago Kushiyaki". The spit-roasted spit-roasted spit-roasted spit-roasted spit-roasted five fish on two skewers has a fragrant aroma that will whet your appetite. At Goajin, they make homemade vinegared miso by mixing sweet miso from Kagoshima with mustard. Suppose you wrap the condiments in a millet round herring and entangle it with the vinegar miso. In that case, the original flavor of the millet round herring and the refreshing aroma of the condiments and mustard will be mixed in a complex way, allowing you to enjoy a rich flavor.
KENTA STORE Food&Sundries (ケンタストア フードアンドサンドリ)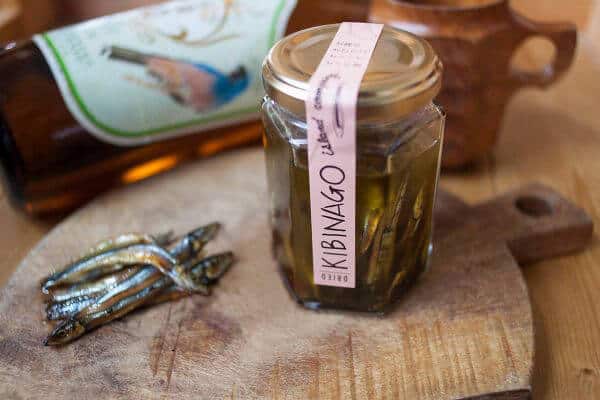 "Taiyo no Kibinago," made by "Yamashita Shoten," which manufactures and sells Koshikishima souvenirs, is a dish pickled in olive oil using fresh Kibinago caught on Koshikishima. It is also good to eat as it is as a snack with alcohol or as an a la carte dish. This Italian delicacy you can eat like anchovies is at KENTA STORE Food&Sundries of Kagoshima.
Kibinago Sushi Ajisen (きびなご寿司味千)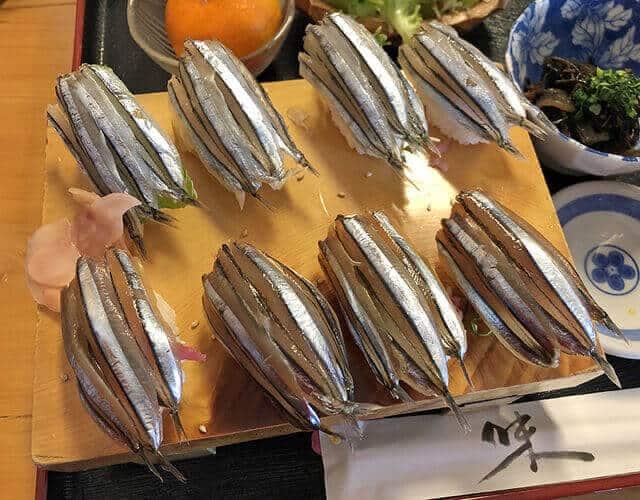 "Kibinago Sushi Ajisen" is a culinary delight for those who love sushi and want to try something unique. Ajisen serves one sushi set meal with eight pieces of kibinago sushi, miso soup, salad, two side dishes (in this case, steamed mushroom and turban shell; a hijiki seaweed salad), and a dessert (usually mikan, Japanese citrus). Under each shiny herring was a different ingredient: radish sprouts, pickled myoga (Japanese ginger), pickled ginger, shiso, and finely chopped green onion. These may vary depending on the season.
Takeaway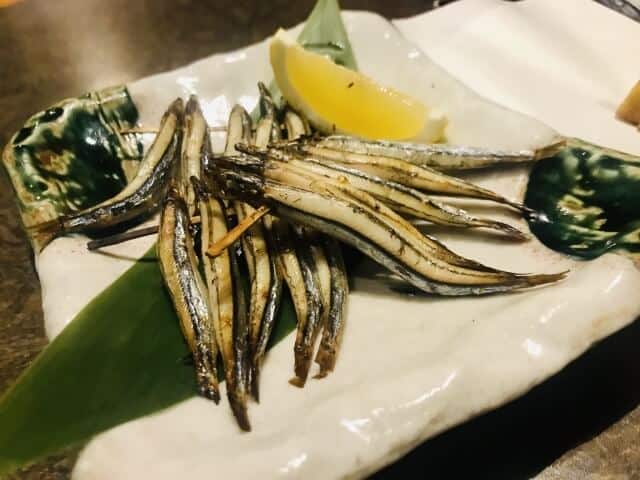 Some species, such as Spratelloides gracilis, called as kibinago in Japan, are highly regarded as food. Locals believed that  Kibinago is the most delectable when the fish are about to reproduce and swim near to the coast from early spring until the start of summer. Because they are too small to keep extended, they are not sold out of the landing place still lately, but we can eat them even at another location depending on the improvement of the freezing technique. The best advantage of this dish is to eat all. You can eat the bone, head, tail, and internal organs.
There are also other kinds like this dish in Japan, the Tadukuri and Tsukudani