You might be thinking, "Is this a person's name?", no it's a dish in Japan. Amanatto or "Sweet Natto" is the "Jellybean" of Japan. This dish is a confectionery made by pickling beans and other ingredients with honey and sprinkling it with sugar. Want to know more about this dish? How to make it? What does it taste like? Let's read this article.
What is Amanatto?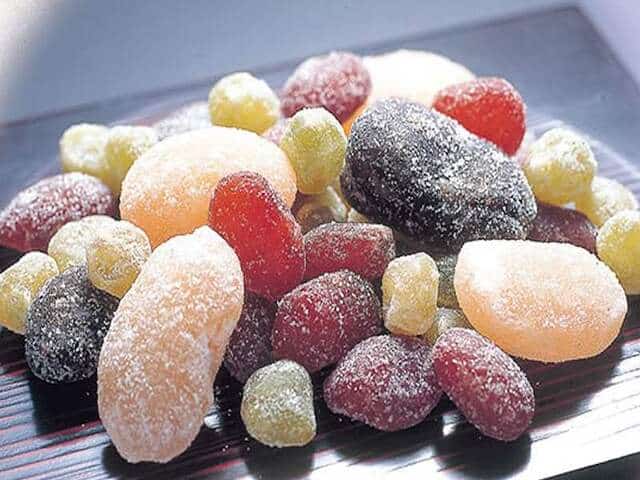 Beans are one of the most common ingredients in Asian cuisine. As a matter of fact, a lot of desserts from different Asian countries have beans in it.
Amanatto is a type of Japanese confectionery that uses different types of legumes that are boiled softly and pickled in sugar "Mitsu". These are re-pickled several times, gradually increasing the sugar "Mitsu" ensuring the deep penetration of the sweetness in every bean. Meanwhile, sprinkling sugar and drying moistly is the final step to achieve its candy-like look which gives its pleasant and snow-glazed-like look. There is a wide variety of beans that plays as the main ingredient in creating Amanatto: Adzuki beans, pigtails or cowpea, string beans, peas, safflower string beans, kidney beans, and many more. On the other hand, some even use sweet potatoes, lotus nuts, and chestnuts.
Why "Natto"? For those who have knowledge of Japanese culture, "Natto" is a traditional Japanese dish consisting of fermented soybeans and characterized by a slimy, sticky, and stringy texture. You can also compare the taste of "Natto" with salty cottage cheese, foie gras, and old Brie. In the later part of the article, we will discover the answer to this.
"Mitsu" directly translates to "Honey" in Japanese. This is the traditional ingredient in food preservation techniques in Japan. Honey pickling is the process of making sweets and Amanatto is one of them.
History of Amanatto
There are various theories about the origin of this dish. The only constant information about the existence of Amanatto is it was discovered a few years near the end of the Edo period (1603 – 1867). However, the most popular story regarding the origin of Amanatto is in the first year of the Meiji era, Eitaro Hosoda Anbei, a confectionery merchant from the Nishikawashi River in Japan Tokyo, produced it for the first time, and it is said that it was named "Amana natto" derived from the Enshū specialty "Hamana natto". Later on, they started calling it sweet natto for it is pickled using honey.
Eitaro continued development after. In 1887 (Meiji 20), he created sweet natto beans made from Hakuin Gen or navy beans, and named them Muratoki Rain. Furthermore, he created sweet natto beans made from chesnuts called "Kurinato sugar".
Amanatto FAQs
How long does Amanatto last?

Well stored Homemade Amanatto can last up to 4 days in the fridge.

What types of beans are commonly used?

Adzuki beans or the red mung bean and kidney beans are the most widely used in Japan. They both have strong skin and sets out a sweeter taste when cooked.

Is it plainly a snack and dessert?

No, Japanese people create bread using Amanatto beans as fillings. Others add them to their plain cereals to make them even more healthy without adding much sugar.
Recipe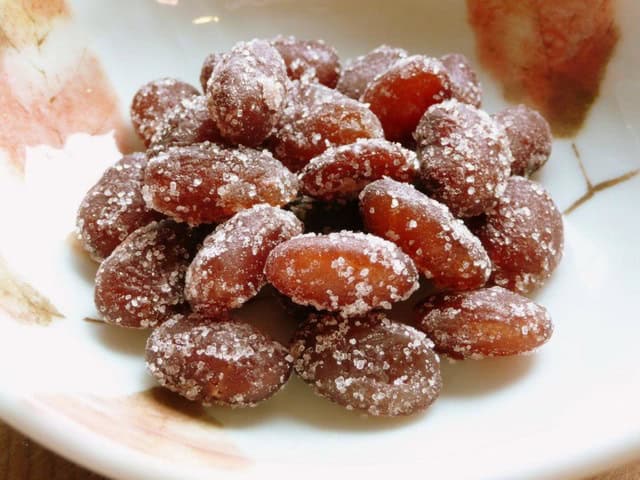 Ingredients
| | |
| --- | --- |
| Good for 1-2 persons | Measurements |
| Red Beans | 450g |
| Granulated Sugar | 4 1/2 cups |
| Superfine Sugar | 2 cups |
| Water | 3 cups |
| Baking Soda | 1 pinch |
| Salt | 1 tsp |
How to make Amanatto
Preparing the beans
Rinse beans, picking out any stones or odd beans. Then, soak overnight in ample water.
After soaking, drain the beans and rinse with plenty of cold water. Also, pick through again to get rid of any odd beans or stones.
Cooking the beans
After that, put beans in a pot with plenty of cold, fresh water and a good pinch of baking soda. The baking soda will help to maintain the black color of the beans.
Simmer beans gently for 1 hour until beans are just cooked. Be careful not to boil the beans or overcook them. Thus, the beans should hold together in their skin.
Lastly, drain the beans and rinse gently in cold water.
Preparing the syrup
Prepare the syrup by combining the 3 cups of cold water, granulated sugar, and salt. Then, heat to simmer for 20 minutes or until the syrup is starting to thicken a bit.
Adding beans to the syrup
Carefully add the beans to the syrup mixture and continue simmering for 1 1/2 hours.
Turn off the heat and allow the beans to cool for 10 minutes. After that, drain excess syrup.
Coating beans with superfine sugar
Then, put the superfine sugar into a bowl. In batches, toss the beans into the sugar and then lay them out onto a cookie sheet in a single layer.
Drying
When all the sugar-coated beans are on the cookie sheet, put the cookie sheet in an oven preheated to 175 degrees F for 5 minutes.
Remove the cookie sheet and toss the beans, returning them to the oven for an additional 5 minutes. After that, turn off the oven and leave the beans in the oven for 5 minutes. Cool completely.
Serving and storing
Finally, store it in an airtight container. Serve when needed.
Where to buy Amanatto
Niki no Kashi (二木のかし)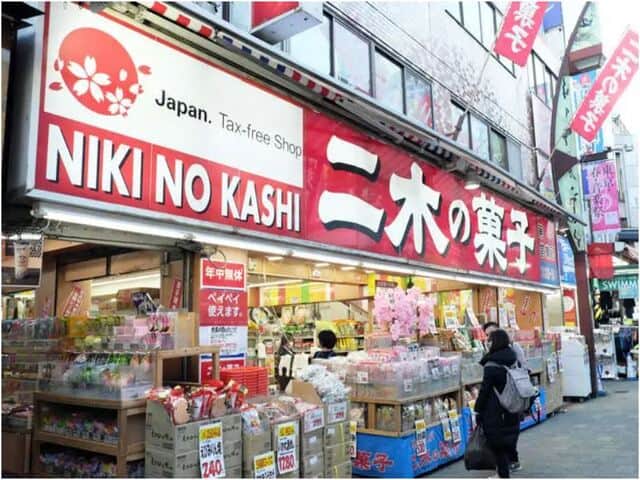 This candy shop is on Ueno Ameyoko Street in Ueno, Taito City. In fact, the store stocks about 4,500 kinds of candy. You can also get great deals on some items if you buy in bulk, and they have cases available for vendors, schools, and local events.
Seki no Amanatto (関の甘納豆)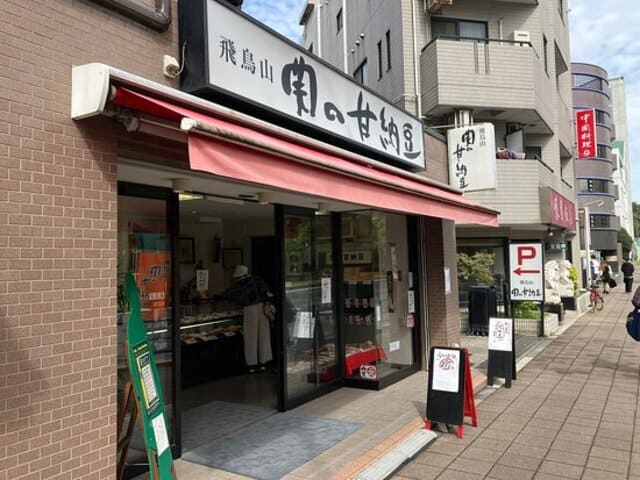 A long-established Japanese confectionary shop, only a 3-minute walk from Asukayama. This shop also sells all traditional sweets in Japan. Tourists and regular customers commended their timeless products that bring nostalgic memories.
Tokachi Amanatto Otone (十勝甘納豆乙音)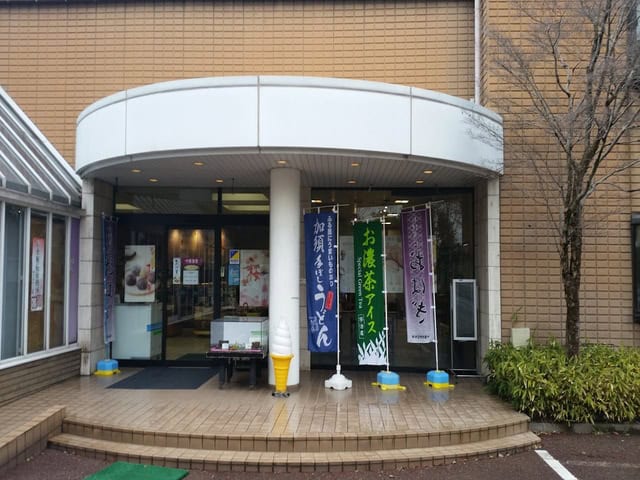 Meanwhile, a famous Japanese sweets shop that has been around for a long time in Kazo City. Their spacious shop offers a wide variety of traditional Japanese sweets of great value. Prices are also economical for they offer direct factory prize.
Takeaway
Amanatto is a type of Japanese confectionery made with different kinds of beans that are coated with simmered and dried sugar syrup. Of course, the most common type of bean that they use is Azuki beans.
Check out other dishes that also feature beans here: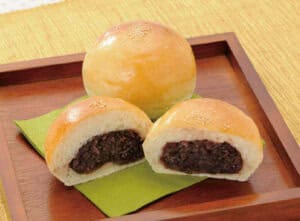 Anpan (あんパン)
Among the countless delicacies that grace the vibrant streets of Japan, there is one that stands out, captivating locals and visitors alike with its delectab…
Botamochi (牡丹餅)
Botamochi is a popular snack and dessert in Japan and locals often served them at tea ceremonies and other special occasions. You can also find them in many …