Along with Kagawa prefecture, which is known as "Udon Prefecture", Saitama Prefecture is also the "Udon Kingdom". The production volume is the second largest in Japan. Since ancient times, udon has been eaten in various situations in the prefecture, from daily meals to events such as ceremonial occasions. There are more than 20 types of large and small types! From traditional hand-made udon noodles to B-grade gourmet food loved by locals. Saitama's udon culture has developed in a variety of ways. Today, we would like to introduce Kumagaya Udon.
Origin of Kumagaya Udon
This is a traditional Japanese to-go dish, that is very popular among both locals and foreigners. Kumagaya is one of Japan's leading producers of wheat for more than five hundred years. At the end of the Edo period, a man named Gonda Aisan, anguished by the hunger of Kumagaya's inhabitants, vastly contributed to the production increase of wheat.
Kumagaya udon is the main dish in this area. It is told that it has its roots in Musashino udon.
This is not the only dish that originates from Kumagaya, but it's definitely the one that's the oldest and the most popular. The locals are very proud of it because it's connected to the revitalization of the town, as a representative dish, and that is probably how it originated. In 2008, around 19 special udon stores have got authorized, and they are all in this prefecture.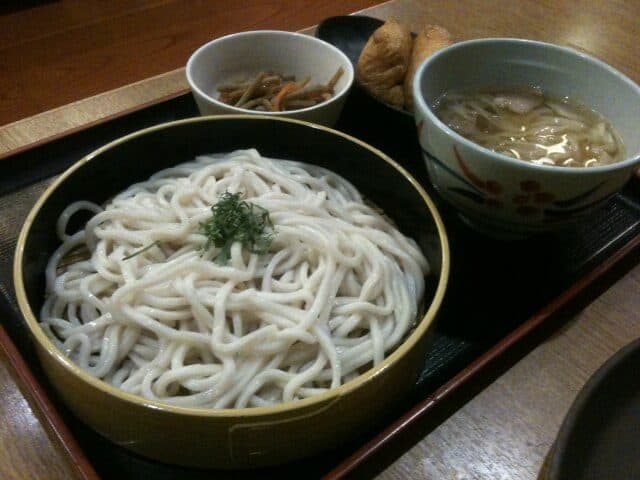 Why is Kumagaya Udon so special?
The reason lies in its incredible viscosity and smoothness, because of the flour that is made of. Although there are shops where you can find ones made of mixed types of flour, the best one is made of pure kumagaya wheat. What makes this udon so special is its very unique texture and fragrance, which cannot be found in any regular pasta. They are very sticky and mouth-filling. If you are a pastry lover, then you should definitely expand your experience by trying this dish.
When its broth is in question, there are many types of it. It's usually pretty simple, with fresh vegetables like leek or eggplant in it. It is usually served hot, while udon is served cold. It can be a meat broth as well, and even curry can be put in it.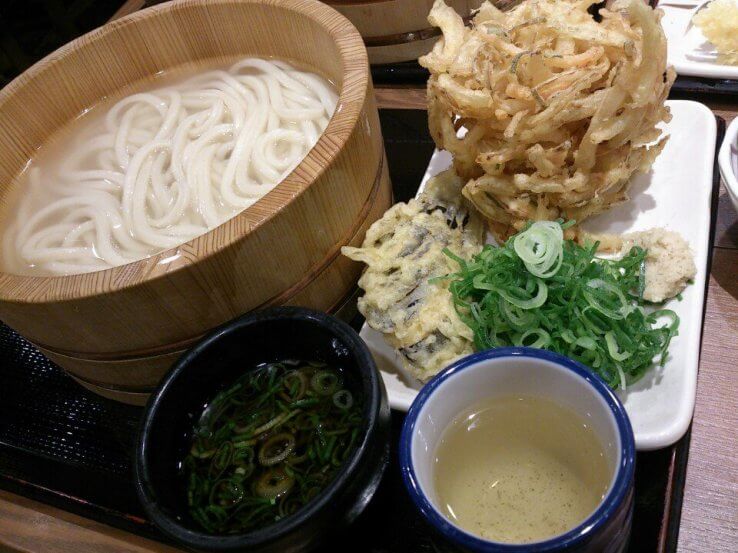 How Kumagaya Udon's made
The ingredients are simple: locally produced flour and salted water. First, the dough is made and flattened. After that, it's cut into the noodles. This process lasts for about an hour.
There are not many rules when making kumagaya udon is in question, but it has to contain kumagaya wheat.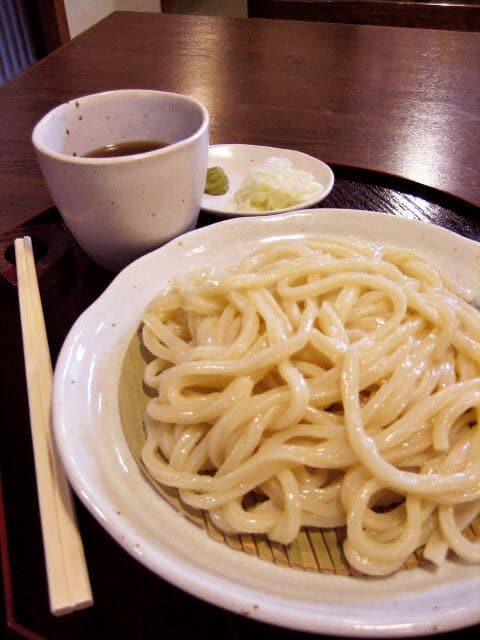 Where should you try it?
If you are lucky to visit Japan during the national udon summit that's held in Saitama prefecture, you can even try it there. If you are able to travel to Kumagaya, you should try it there, because it's usually locally produced for local consumption. Usually, summer is the best time for eating any udon, but I honestly think that you will miss nothing even if you try it during any other season.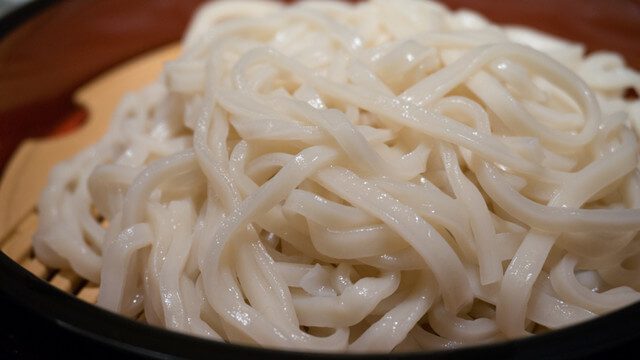 Yorimichiya
If you would like to experience the taste of a true, homemade Kumagaya udon, then I highly recommend this place. It's not very capacious, but it compensates with its coziness. It's very close to the famous King Ambassador Kumagaya Hotel, and it's 5 minutes' walk from the Kumagaya train station. although it opened in October 2018 (not so long ago) it has already gained a significant amount of popularity. If you don't want to sit inside or if you are in a hurry, that should not worry you, since this place also has a takeout option. The price for Kumagaya udon is around 600 JPY.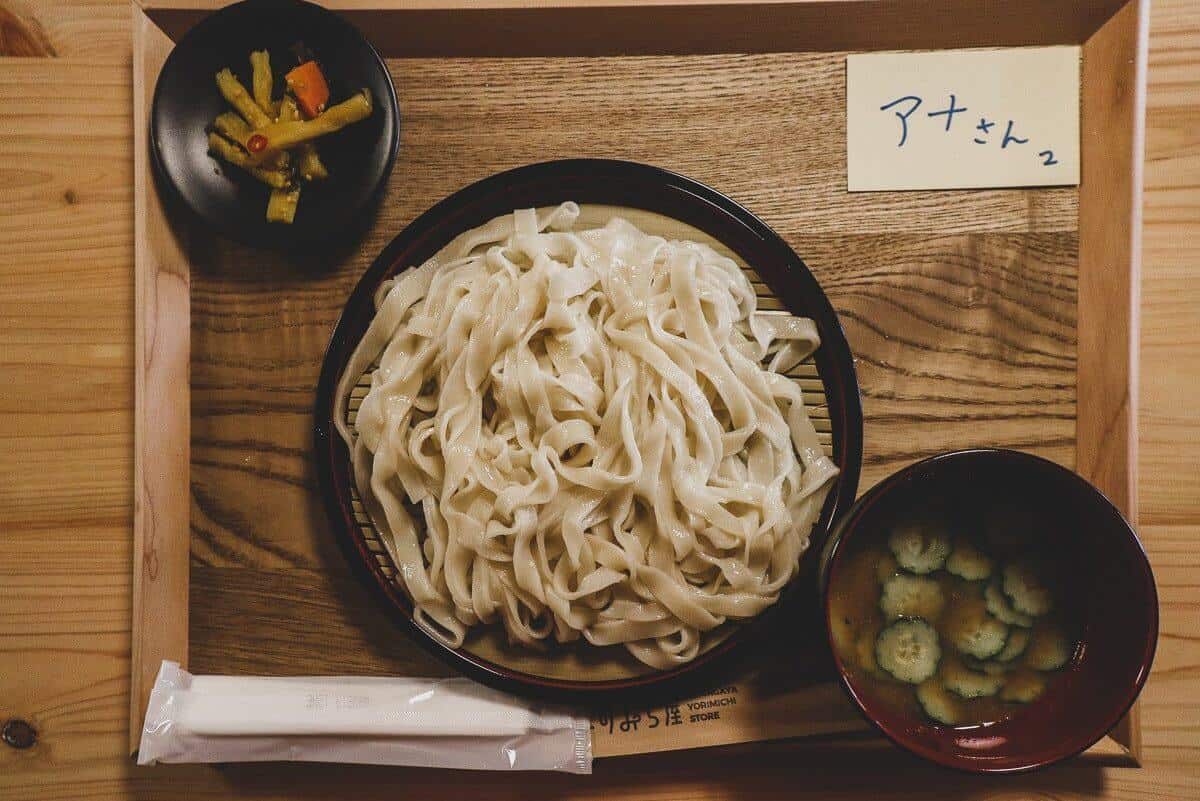 Kumatamaya
It's located right inside Kumagaya train station, and because of that, it's fairly popular among locals since 2009, when it opened. By far, this is one of the best restaurants in this region. The ingredients are always fresh, the ambient is calming and guests are always pleased with its personnel and service. If you order udon here, you will get fresh, homemade udon made of pure kumagaya wheat, with delicious and rich broth with mushrooms in it, coupled with a cup of rice and an egg, for the price of only 650 JPY. As you can see, the prices are convenient here. The approximate price for a meal here is around 900 JPY, though. Usually, kumagaya udon is the most frequent order in kumatamaya. The only possible drawback of this restaurant is that there are no smoking areas within it.
Kimuraya
This restaurant has been around for more than a hundred years. It's also very close to the train station entrance. It's quite popular, and the prices are completely upright. People who have tried kumagaya udon here claim that it's really made of 100% homegrown kumagaya wheat. Moreover, apart from regular udon, you can even order the specific, flat-shaped udon.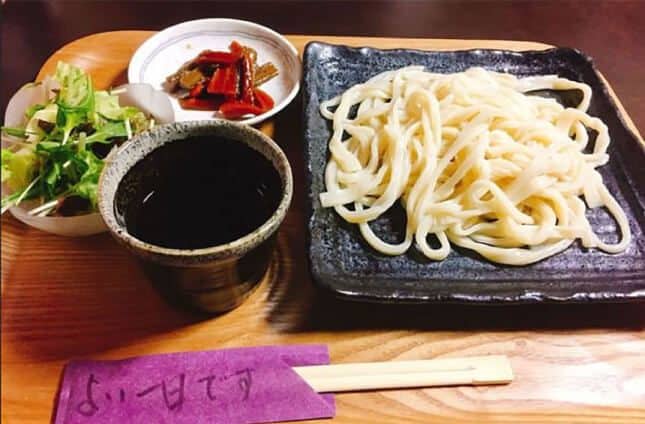 Ganso Kumagaya Udon Fukufuku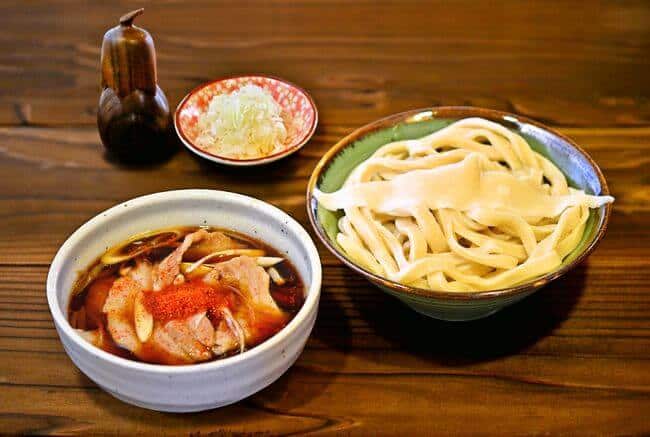 It's a very stylish place with a cozy ambient, where you can relish one of the best udon of this region. It's highly recommended by people who have ordered it here. There are so many different types of kumagaya udon so even though you might have a specific taste, I am more than certain that you will be pleased if you choose this restaurant. The prices vary, ranging from 650 up to 1000 JPY and the amount that you get is around 400g. The udon is natural, additive-free and made of pure kumagaya wheat. It's chewy and smooth, and the broth is always fresh and fragrant.
Another Udon In Japan