Japanese ramen has a lot of depth and is difficult to explain simply. The most important thing in ramen is the noodles. Ramen tends to focus on the soup and its classification of taste such as Shoyu ramen or soy sauce ramen that we will discuss in this article.
What is Shoyu ramen?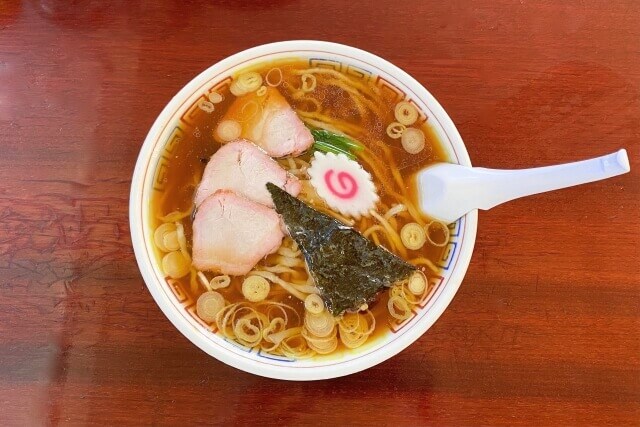 Shoyu ramen is a type of ramen that originated in Japan that uses soy sauce for sauce. Locals sometimes referred to it as 'Chinese soba' or 'Soy sauce ramen'. Shoyu ramen is the most beloved local ramen in each district as if to prove that it has a long history since its birth. They make the dashi stock by boiling chicken bones and other ingredients for several hours. prepared into a soup. In addition to green onions, onions, garlic, and carrots, many ramen shops add their ingredients, and some also add oils such as back fat and lard.
In general, shoyu ramen combines curly noodles with a light soup made from chicken bones and kombu seaweed, and the ingredients are very simple, such as green onions, nori seaweed, and cha shu pork.
Shoyu ramen History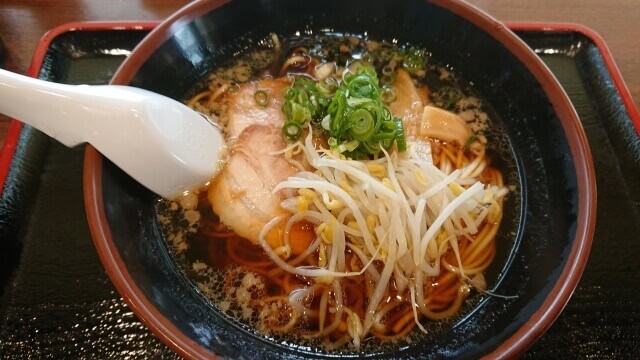 Shoyu is the Japanese word for soy sauce and this lighter-style ramen — which can appear clear-brown or darker and cloudy. It was usually associated with Tokyo, and locals believed that it was one of the first ramen varieties. In 1910 (Meiji 43), the first soy sauce ramen in Japan was served at Rairaiken in Asakusa. At that time, they served it under the name of "Tokyo Ramen", and Tokyo Ramen is still popular as a local ramen. Like salt ramen, soy sauce ramen, which can be called the prototype of Japanese ramen, has a long history from its birth to the present day.
Various Shoyu Ramen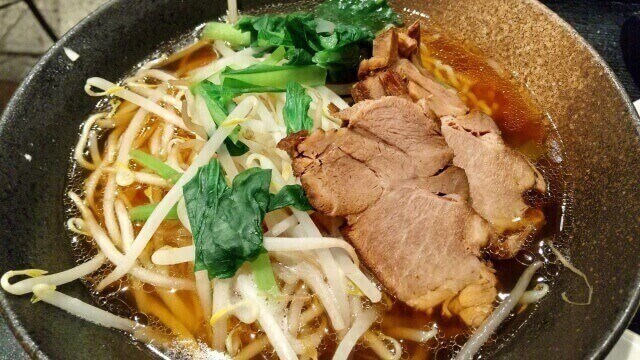 Hokkaido's famous local ramen
Asahikawa Ramen
Asahikawa Ramen is a ramen that is famous around Asahikawa City which consists of a local noodle dish with a soya sauce-based soup filled with wavy noodles that are slightly firm.
Famous local ramen in Tohoku
Jumonji Ramen
Jyumonji Ramen is a local traditional ramen in the Jyumonji area of ​​Yokote City in Akita Prefecture. The soup is a Japanese-style fish-type of flavour soy sauce type and uses bonito flakes, dried fish and konbu.
Famous local ramen in Kanto
Stamina Ramen
Stamina Ramen is sweet and spicy, made with a variety of rice and noodles from Mito City and its main ingredients are liver, cabbage and pumpkin.
Chubu's famous local ramen
Toyama Black Ramen
You can tell from a glance at a Toyama Black Ramen that the blackness of the soup is from soy sauce. You might think this ramen would be extremely salty, but these noodles are in fact light in taste and mix well. The broth is a blend of black soy sauce with fish stock and chicken stock.
Kinki's famous local ramen
Kyoto Ramen
A typical Kyoto ramen is made with a shoyu (soy sauce) base broth and features straight noodles in a thick and heavy soup.
Chugoku's local ramen
Okayama Ramen
Okayama Ramen has no particular feature. Mainly, the soup is made of boiled chicken and pork bones. As for the condiments added, the main ingredient would be soy sauce.
Difference between Shoyu ramen and Salt ramen and Miso ramen sauce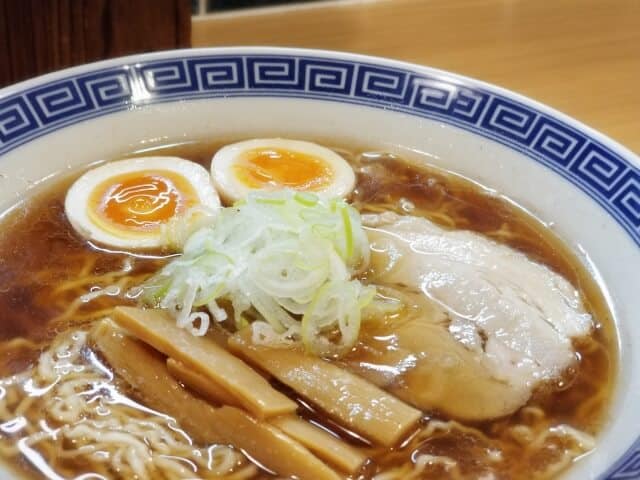 The major difference between shoyu sauce and other salt ramen and miso ramen sauces is that locals added soy sauce, mirin, sugar, sake, kombu, etc., and they simmered the pork for char siu. Other than this, some restaurants simmer char siu in a separate soup and then marinate the finished char siu in soy sauce. There is an advantage that the umami of pork spreads over the shoyu sauce, but on the other hand, in the case of dashi made with chicken bones, there is also a disadvantage that using a sauce that brings out the deliciousness of pork negates the goodness of chicken bones.
Shoyu Ramen FAQ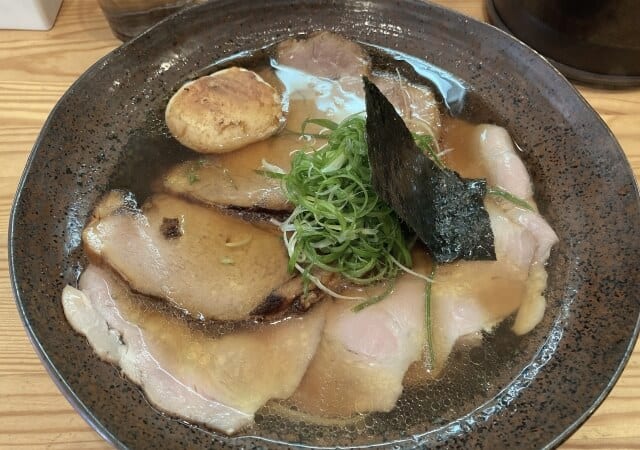 What sauce influences the taste of Shoyu ramen?

The sauce that influences the taste is called "shoyu sauce". Although it is simply called a shoyu sauce, locals actually made this by mixing salt or adding mirin, so it is not purely soy sauce.

What are the three major seasonings of ramen?

Soy sauce, salt, and miso add aroma and flavor and are the most popular standard bowl. With salt enhancing the flavor and soy sauce adding richness. The original "miso flavor" has a wide range. It seems that some ramen fans travel all over the country in search of different miso flavors.
Shoyu ramen Recipe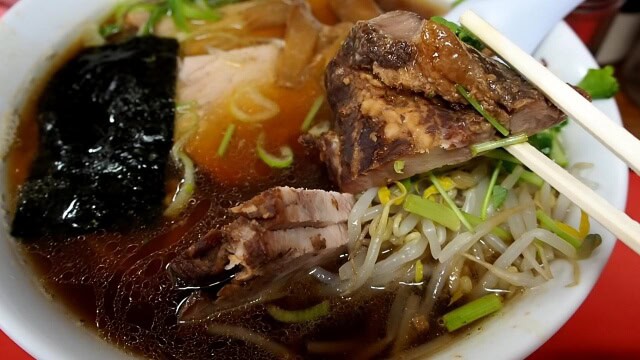 Shoyu ramen Ingredients
| Ingredients of Shoyu ramen for 2 persons | Measurements |
| --- | --- |
| Chinese noodles (raw) | 70g |
| Roasted pork fillet | 40g |
| Small green onion | 8g |
| Menma (seasoned) | 5g |
| Boiled egg | 23g |
| Water | 800g |
| Soy sauce | 28g |
| Chicken bone soup base | 14g |
| Oyster sauce | 7g |
| Garlic (grated) | 3g |
| Salt | 2g |
| Pepper | 2g |
How to make Shoyu ramen
Make the soup
Put the water and the seasoning in a pot, heat it, and when it boils, add the bean sprouts and simmer briefly.
Boil the noodles
Boil plenty of water in a separate pot, boil the noodles for the time indicated on the package, drain in a colander, and drain.
Completion
Place the noodles in a bowl, pour the soup from Step 1 on top, top with char siu pork, small green onions, and bamboo shoots, and enjoy.
It is lightly seasoned ramen made with chicken stock. If you use bonito or dried sardines instead of water, the flavor will be deeper.
Where to buy Shoyu ramen
Ramen Iida Shoten (らぁ麺飯田商店)
It has become so influential that Iida Shoten's ramen will determine the future of ramen in Japan. There are three types of noodle menus offered by the restaurant: "Soy sauce noodles," "Shiora noodles," and "Tsukemen." Among them, the soy sauce ramen, which reigns as the main menu item, is a must-try even if you don't like ramen. The broth is from whole free-range chicken, bones of domestically-produced pork, and a blend of several types of soy sauce.
Ramen Toy Box (ラーメン屋トイ・ボックス)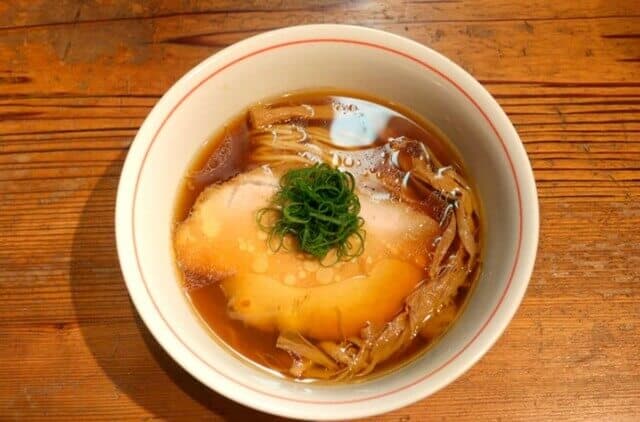 The biggest feature of the restaurant is the sincere attitude of the owner, who constantly faces his ramen and devotes himself to refining its taste. The noodle menu at "Toy Box" consists of three main types: "soy sauce ramen," "salt ramen," "miso ramen," and "chicken oil soba." All of them are of a high standard, but the soy sauce ramen in particular boasts an extraordinary degree of perfection.
Ayokuroki (饗くろ㐂)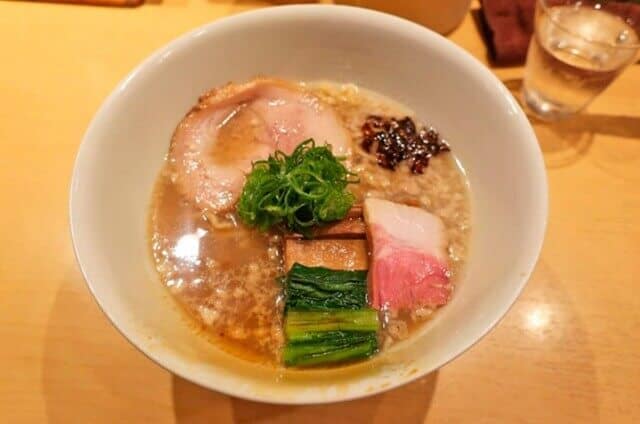 This shop is one of the famous shops that represent Japan and is known to all ramen lovers. Among them, " Shoyu Soba " is a historical masterpiece that considers shellfish as one of the tools to produce a deep taste, and selects shellfish as one of the main characters, but does not rely on it.
Takeaway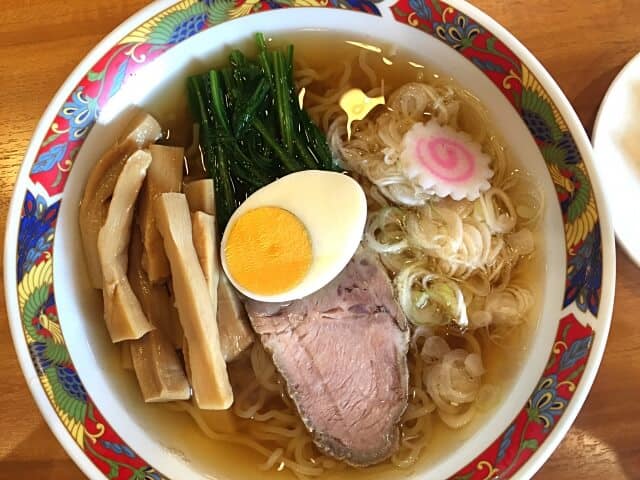 Even if you say "ramen soup" in one word, there are many combinations and it is complicated. If you consider the compatibility of "technique", "seasoning" and "dashi", you can choose the taste that you like more. The soy sauce tare that gives shoyu ramen its name also gives it its translucent brown color. Often called the "standard" ramen flavor and has high umami flavors along with a tangy strong taste too. Sprint noodles and a variety of toppings are two more features of Shoyu ramen.
In terms of missing out on so much ramen in Japan, we are glad to collect all of it and you can check it out here.