INTRODUCTION TO SASA DANGO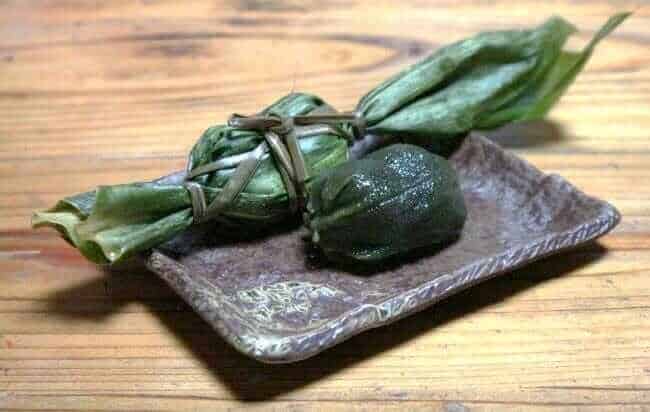 We have other Japanese sweets on the list, Sasa Dango! What is Sasa Dango? It is a type of Wagashi or Japanese confectionery and a specialty of Niigata prefecture. Sasa dango is a dark green with a flavor of mugwort dessert with a filling of sweet red bean paste and finally a good wrap of bamboo leaves. After unwrapping it, you'll find the sweet and distinct aroma of mugwort that will make you want to eat more.
Sasa Dango is actually for Tango no Sekku festival. The festival happens every May 5th. However, nowadays it is available throughout the year due to its popularity. They are actually a Niigata souvenir. You can purchase it easily everywhere at places such as souvenir shops and stores in train stations. Read down below to know more about what Sasa Dango is!
ETYMOLOGY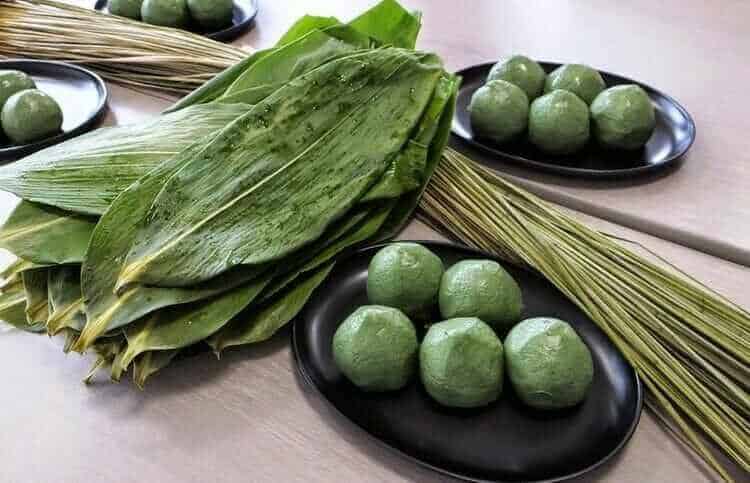 Sasa dango in Kanji is 笹団子. The word "Sasa" in the name of this dessert refers to a type of bamboo leaf. The tradition of wrapping rice cakes in bamboo leaves began in the Edo period. "Dango" is a Japanese dumpling or rice cake made from rice flour mixed with uruchi rice flour and glutinous rice flour. It is different from the method of making mochi. Making mochi is right after steaming glutinous rice. Dango comes under the category of Wagashi, where you can serve it with green tea. Thus, sasa dango literally means "rice cake inside a bamboo leaf".
WHAT IS THE HISTORY OF SASA DANGO?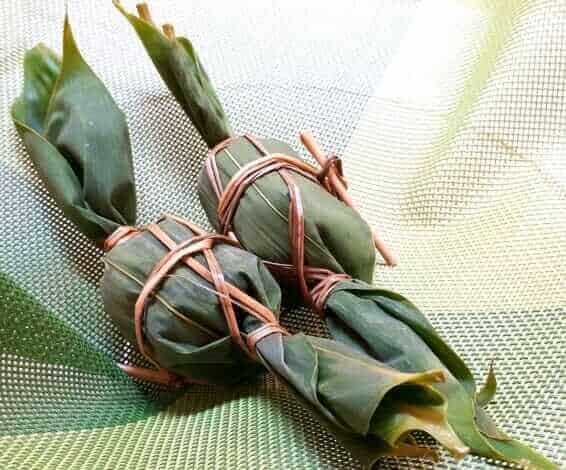 Sasa dango has been known since the Edo period (1603–1868). It is good for preserving the dango for travel and long-term storage. It has more than 400 years of history. There are lots of theories when it comes to the history of Sasa Dango. The first theory is, it comes from the story of a general of Echigo named Uesugi Kenshin, who at that time was carrying a lot of sasa dango as food stock for the long journey in the war period. At that time, sasa leaves are believed to be effective in disinfection to keep the food preserved for days.
The second theory is, sasa dango were made by farmers who struggled to collect strict annual tribute so that they could eat and connect the slightly remaining rice deliciously. Other various theories like the common people made as a local dish. However, neither theory has a strong decisive factor, so it is not clear why the bamboo dumplings were made.
WHERE IS NIIGATA?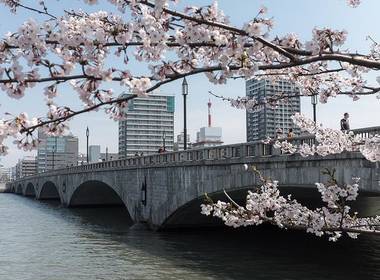 Niigata Prefecture is located along the coast of the Sea of Japan in the Chubu Region. It is famous for its high quality rice, beautiful coastal and mountainous sceneries, spectacular firework displays in summer, skiing in winter and hot spring bathing around the year. The prefectural capital is Niigata City.
Niigata has a lot of things to offer including its tourist attractions such as Yuzawa, Myoko and more. Othan than Sasa Dango, there are also other famous local traditional foods in Niigata such as Noppe Stew, Hegi Soba Noodles, Suruten and Poppo-Yaki.
WHAT IS TANGO NO SEKKU?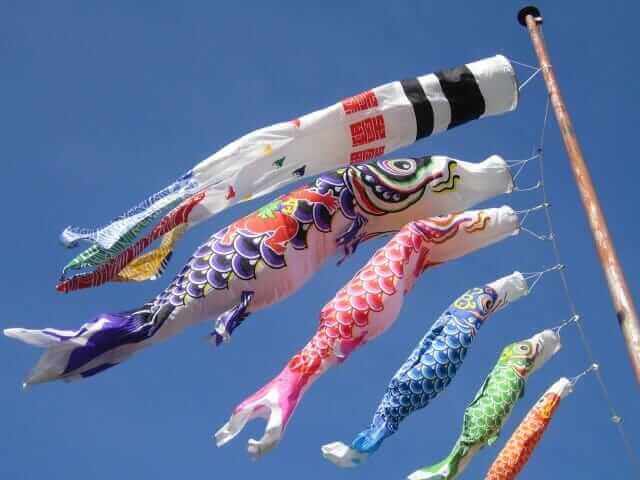 Tango no Sekku is commonly referred to as "Children's day" in the modern times. It is a traditional ceremony that has been celebrated since the times when the capital city was Nara, back in the eighth century. During the seventeenth century, many people began to celebrate the Tango no Sekku because the death rate of children was very high. It was rather rare in those times that children grew into healthy adults.
Sasa Dango is traditionally eaten at the annual "Boy's Day" celebration in May, but now people eat it all year-round. There are even workshops where you can try making it.
ARE THERE ANY HEALTH BENEFITS FOR EATING SASA DANGO?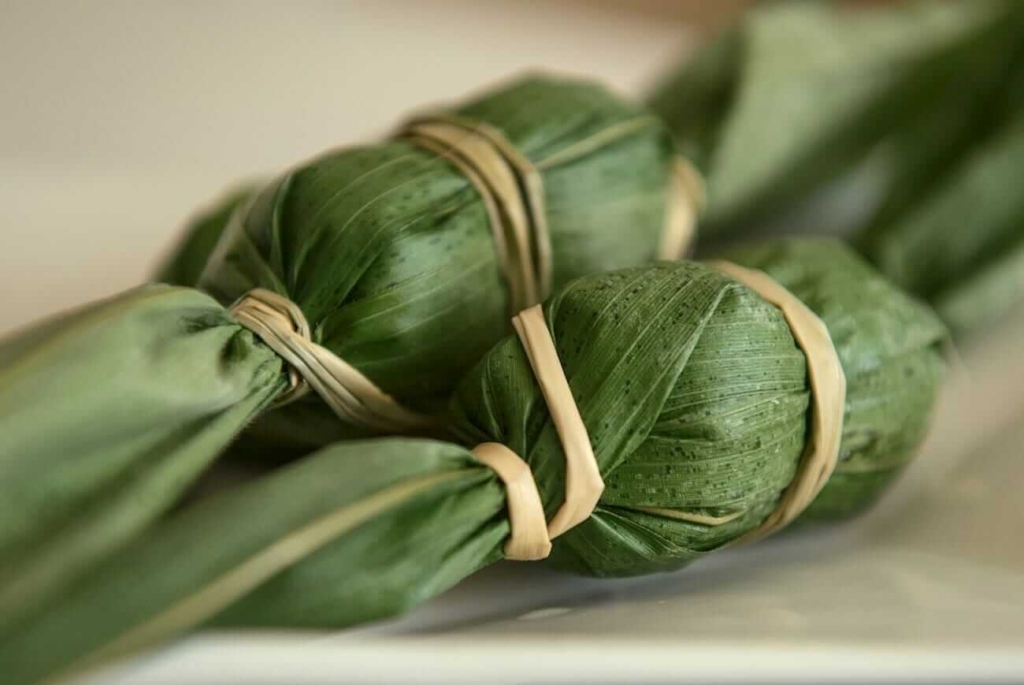 Sasa Dango is not just delicious but also can give you health benefits. Sasa Dango contains ingredients such as mugwort and bamboo leaves. In order to prepare sasa dango, glutinous rice is steamed and pounded into a rice cake, and then flavored with mugwort. In Japanese, mugwort is yomogi. Yomogi has lots of health benefits in our bodies. Yomogi has many health-promoting and other beneficial properties. These include: promoting regular menstrual cycles, nerve-calming, boosting energy, promoting circulation, supporting liver health. Moreover, it can also relieve some itching to your body that causes scars or burns.
In addition, sasa leaves are also one of the ingredients of sasa dango. Sasa leaves are bamboo leaves in English. Bamboo has a lot of purposes. It can be in oil, face mask, vinegar, tea, scrubs and more. And, as well all know using bamboo medicine is quite common in countries like Japan, China and South Korea, Moreover, bamboo leaves has a lots of vitamins and minerals. It contains vitamins B, C, and E that will help you to have healthy and shiny hair, clean skin, and strong nails. The leaves are also rich in selenium, iron, zinc, and manganese.
WHAT ARE THE TYPES OF SASA DANGO?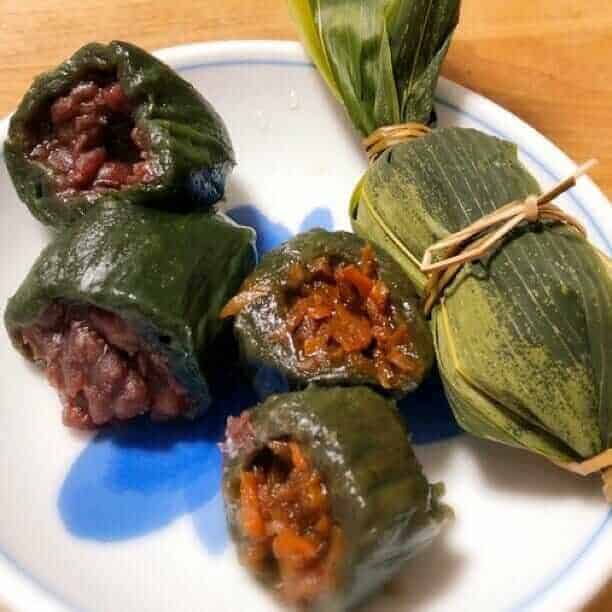 Sasa dango has two varieties differed by its filling: "Onna-dango" and "Otoko-dango". Onna Dango or female dango is usually filled with anko. Anko means red bean paste, and it is also called adzuki bean paste. Moreover, in Otoko Dango or male dango, the fillings are with seasoning of kinpira reduction of roots, seaweed and tofu. However the whole process of making is still the same, just the fillings are different. The whole thing is then steamed, and the process of steaming leaves a hint of the taste and smell of bamboo inside the rice cake. The dango is wrapped in leaves of sasa for the purpose of preservation.
ARE MOCHI AND DANGO THE SAME?
I know at first bite, you may claim that they are the same thing. Dango and mochi look very similar in appearance and are easy to mistake. But no, it's not the same. It may be quite similar to how it looks since they are both made of rice but it's totally different. However, they are both taste good and delicious.
Mochi is a Japanese rice cake made from glutinous rice. It is ground, steamed, and pounded into a sticky ball. The most important difference between mochi and dango is that while mochi is made from rice, Dango is made from rice flour (mochiko). Though, both are commonly white and lack a strong flavor of their own. The best way to determine dango from mochi is the appearance. Dango is often served as 3-4 tiny round balls on a skewer. And it has fillings and toppings of Anko.
WHAT ARE THE MAIN INGREDIENTS OF SASA DANGO?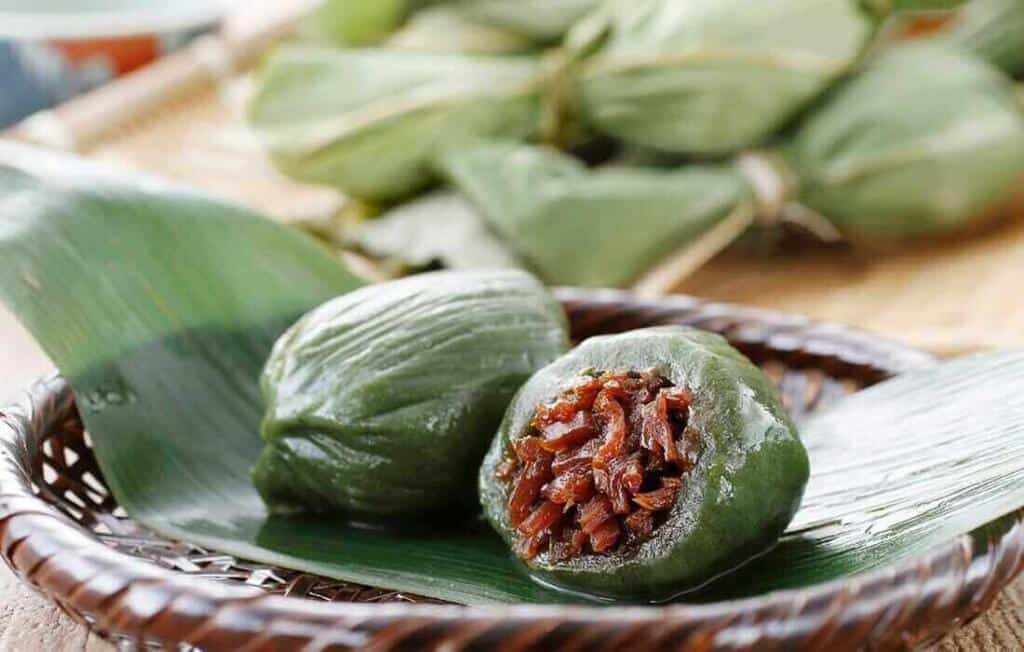 Sasa Dango is a Japanese-style confectionery, a steamed rice cake wrapped with bamboo leaves. It is a specialty of Niigata, where you can find the ingredients naturally. The ingredients are glutinous rice flour, Joshinko (high-quality non-glutinous rice powder), Sugar, Yomogi (Mugwort), Anko (Red Bean Paste), Bamboo leaves, Suge (sedge), and a little bit of salad oil and water. Sedge is for tying the sasa dango before steaming. The purpose of salad oil is for rolling the Dango in a round shape. In addition, Bamboo leaves are effective in disinfection and preservation. For the entire recipe, read down below.
HOW TO MAKE SASA DANGO?
Preparing the ingredients and boiling
Start by boiling around 5 bamboo leaves at a time with much hot water. Put baking soda on it until the colour changes. Then cool the bamboo leaves with cold water. After the bamboo leaves, boil the Sedge same procedure with Bamboo leaves.
Boil the Yomogi or Mugwort
Secondly, boil Mugwort with same procedure with Bamboo leaves. After then wash Mugwort with water then put it into a blender. Squeeze and keep its juice.
Mix the two types of flour
Next is mix the Glutinous rice flour, the Joshinko and sugar. Make a hole in the middle and add the Mugwort in the centre. Add boiling water then knead little by little. Knead for a while after the whole amount is mixed. Make sure the water is 400cc. Then, spread a wet cloth or kitchen paper on the finished dough and let it sit in the refrigerator overnight.
Knead and Divide the dough
Remove the laid dough from the refrigerator and knead well while adding water. Divide the dough into 30g each and make them in round shape. Do the same thing with Red Bean Paste.
Roll the Dough
Roll the dough with your hands and make them about 7-8cm in size. You should make the center a little thick, and their rims a little thin. Wrap the red bean paste with the dough and make them round. Put salad oil on your hands, and make the round Dango barrel-shaped.
Wrap in Bamboo leaves
Cover 1 Dango with 3 bamboo leaves. Put 1 Dango on the middle of 1 leaf in a parallel direction, and stick the others as well. Make sure the slick side of the leaves face the inside. Tie then the edges of Sasa dango with Sedges. After you make 5, bundle them together. And bundle the two bound Sasadango together, and make them 10 in a total bundle.
Time to steam
Put in a steamer as a set of 5 pieces, and steam on medium heat for 15 minutes. After steaming, put it on rest before serving.
Enjoy!
Finally, you can taste Niigata's specialty Sasa dango. Please be reminded that the storage method is about 4 to 5 days in the refrigerator.
WHAT ARE THE RECOMMENDED RESTAURANTS OF SASA DANGO?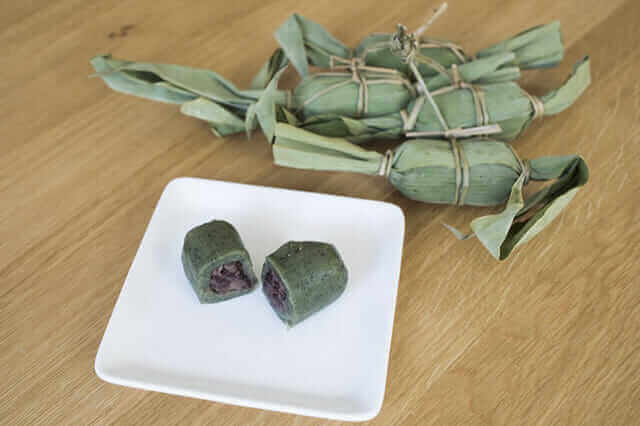 Tokyo-do
This store has lots of stuff to offer. It has souvenirs, sweets, and gifts from Niigata. Tokyo-do is a sweets shop. They also do online orders and deliveries to all parts of the country.
Maruya Main Store
The sasa dango in this store has a fine texture and indeed delicious. There are also other types of dango and sweets in this store. Steamed brown sugar is also one of the best sellers.
Tanakaya Main Store Minato Kobo
This is one of the famous stores in Niigata. Tanakaya Main Store is 29 minutes walk from Niigata Station. They also serve teas that will match the Sasa Dango. One of the most popular Wagashi here is Daifuku. You might want
to try the other Japanese sweets as well. You can also buy souvenirs!
Minato Confectionery
This store sells Sasa Dango in packs for souvenirs! Not just sasa dango, but they also sell different types of dango and mochi. They also sell cream daifuku in various flavors, which is one of the best sellers! You might also want to try kushidango, a dango on a skewer. The sasa dango here is so chewy and so delicious, most especially the red bean paste!
FINAL THOUGHTS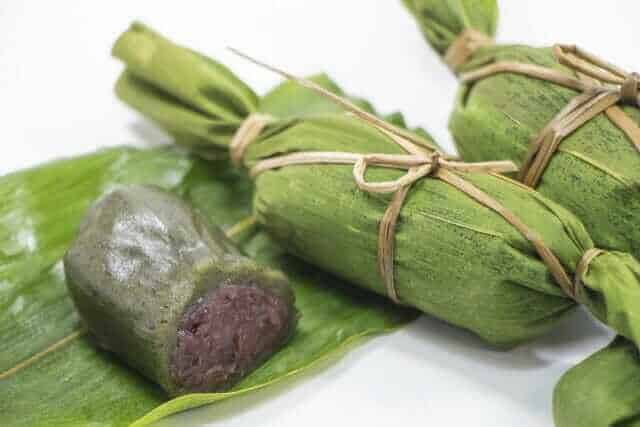 In conclusion, sasa dango has a long cultural history in Japan. Niigata locals love these homemade and traditional sweets. In Japan, mochi and dango represent the spirit of the soul of rice. It can also give strength to those eating it. People in Niigata have eaten rice processed in a variety of ways. Though there are lots of theories, sasa dango has already a history since the Edo period. However the real history of it is still not very clear.
Way back before, you can eat Sasa Dango during the ceremony called "Tango no sekku" or "Boy's Day". However, as time goes by, in modern time, you can eat and purchase Sasa dango in various places such as train stations and random souvenir shop. Not just in Niigata, where it was first made. You can also buy it from souvenir shop even in Tokyo area. So if you happen to visit Japan, don't go home without trying out sasa dango. Also, it is also good for souvenirs for foreigners going home. And with that, you will be able to taste one of the best traditional Wagashi of Japan.