Introduction to Kanazawa Curry
The term "Kanazawa curry (金沢カレー)" has only caught on recently, around 2005. Kanazawa curry is a curry rice meal that has unique characteristics found in curry rice shops in Ishikawa Prefecture, but mostly in Kanazawa City. This prefecture loves its curry and there is no shortage of curry shops. The people of Kanazawa have style and it shows in this deliciously rich dish. It has become a part of the Japanese western culture.
Summertime is synonymous with hot and spicy food to Japanese. They believe that spices are to cool you down by making you perspire, as well as stimulating an appetite dulled by the sweltering weather. The quintessential spicy dish in Japan is curry. It is so popular that along with ramen, it is one of the top two national dishes — ahead of sushi and miso soup.
Etymology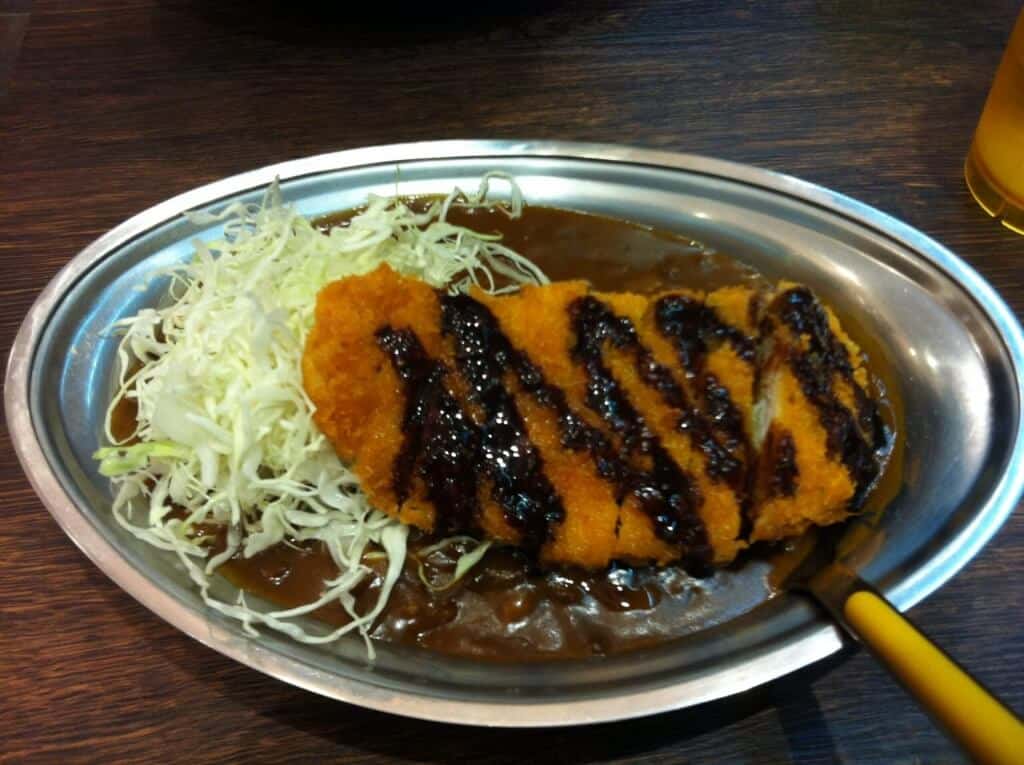 Many of the representative restaurants already have more than 50 years of history, but the curry has been named "Kanazawa Curry" since the mid-2000s. Each restaurant mainly operates locally, and although they did not use the name "Kanazawa Curry," Japanese already establish the style locally since ancient times.
The meaning behind the name of Kanazawa curry is that its name came from Kanazawa City (金沢市), a city in Japan's Ishikawa prefecture. And curry (カレー) is a distinct variety of Japanese dishes typified by its rich, gooey brown sauce.
Origin of Kanazawa Curry
This curry does not have a long history like a lot of local food. It was only recently, around 2007, that this dish is trademark. The restaurant chain, Curry Champion, is the original Kanazawa curry store. You can find more about this popular restaurant further down.  Yoshikazu Tanaka, the founder, and Western chef devised the recipe. After that, Tanaka established the restaurant "New Kanazawa" and he shared the recipe with the founders of some long-established stores, and at the same time in Ishikawa Prefecture.
Japanese consider Kanazawa curry a Western-style curry and the overall style seems to have dated back to around 1963.  In January 2006, the word "Kanazawa curry" gradually began to be used in comparison with the local curry " Yokosuka Navy Curry " and "Sapporo Soup Curry." And in 2007, when "Go Go Curry" began to call itself "the igniter of Kanazawa curry."
What is Kanazawa Curry?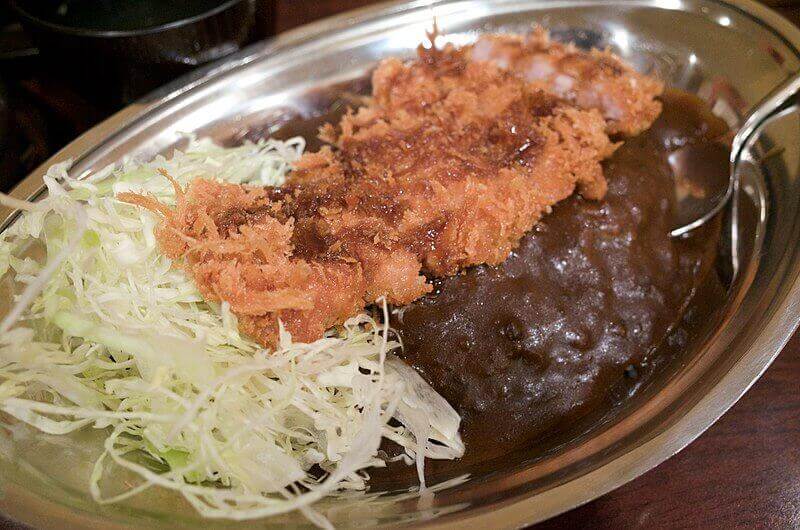 Kanazawa Curry is a traditional Japanese dish that is a curry rice meal with a deep-colored curry close to black with a dull texture. The sauce is always one of the most important parts of a curry. The sauce is thick and gooey, made from things like caramel. It is always a dark color. Locals always serve this on a stainless steel boat-shaped plate with shredded cabbage. 
Unlike ordinary cutlet curry, the pork cutlet will be placed on top of the curry and then tonkatsu sauce is placed on top of the cutlet. It is a volcano-like image with the sauce covering the entire mountain of rice. It is part of the style to completely cover the rice. People dig in with a fork or a spork and the taste is sweet and rich in flavor.
Kanazawa Curry Recipe
Now, for this part, let's get to know Kanazawa Curry Recipe. But first, we should know what Kanazawa curry ingredients are. It has rice, olive oil, onions, ginger, garlic, black honey, water, chutney paste, tomato puree. Additionally, you also add garam masala, cumin, curry powder, curry roux, and bouquet garni. For the toppings, you can add shredded cabbage and Tonkatsu.
How to make Kanazawa Curry?
Sauté ingredients.
Heat olive oil in a frying pan and fry onions, ginger, and garlic until golden brown. 
Adding black honey
Add black honey and fry further. 
Making the curry
Add water, bouquet garni, chutney paste, canned tomatoes, garam masala, cumin, curry powder, and roasted stew.
Seasoning it
Season with granule consomme.
Adding toppings

Put rice and the curry on a plate. Put shredded cabbage and cut pork cutlet. 
How is Kanazawa Served?
This curry is standardly serve with rice and katsu, a breaded cutlet, with sauce on top and shredded cabbage on the side. Some restaurants allow you to add additional cutlets, boiled eggs, fried shrimp, sausages, scrambled eggs, cream croquettes, and more. The meal is served on stainless dishes because the curry is heavy and needs a strong base to be serve on.
Is Japanese curry healthy?
Although each ingredient is relatively healthy, Japanese Curry is still a high-caloric sauce that adds a lot of extra carbohydrates to your meal. For every serving of Japanese Curry, there are around 250 calories with 6 grams of fat, 40 grams of carbohydrates, and 10 grams of protein.
How Fattening is Curry?
Curry recipes that contain main components with high amounts of calories and fat — a creamy coconut milk base and fatty meats — will naturally be more fattening than those that feature veggies and plant-based fare.
Why is Kanazawa Curry associated with stainless steel plates?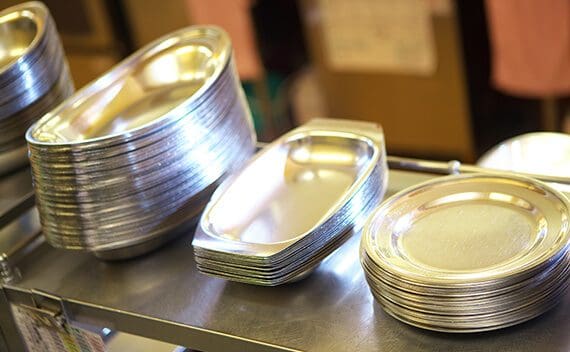 The plates that locals used to serve the Kanazawa are famous. In a fast-past delivery business like the curry business, shops need a strong and hard-to-crack plate. This specific tableware lasts a long time and is easily portable. Curry is fast to make and very popular. If you want to have a fast and delicious meal, Kanazawa curry is perfect.
Recommended Kanazawa Curry Restaurants
If you are on a curry adventure, then stopping in Kanazawa for this specific curry is a must. It is a curry that is not that popular outside of Japan, but you can find many places serving it in Japan. Additionally, it is not just popular in Kanazawa, but other places too. Here are some recommended restaurants in Ishikawa Prefecture.
Champion Curry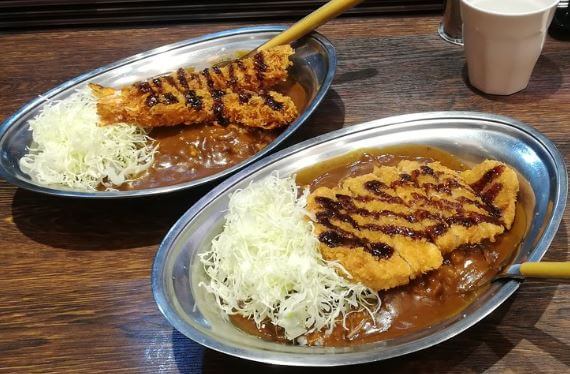 This restaurant has taken the title of the true authentic Kanazawa curry. Champion Curry are curry experts, and the main store was founded 50 years ago. It is highly rated and popular restaurant. The Kanazawa curry variations of L Katsu Curry and Shrimp Fry Curry are the most popular orders. They have other types as well of course. You can easily order the curry outside, on a machine. You look at the pictures of curry and click on which one you want. After paying you get a ticket from the machine that you bring to the store staff. It will not take long till the curry is in front of you. It is a quick meal with great value and delicious taste.
Go-Go Curry

This shop claimed to be the spark of the Kanazawa curry popularity. Together, Champion Curry and Go-Go Curry are the most well-known places for this dish. Some people prefer one over the other, but both are great and are must tries for the true Kanazawa curry experience. At Go-Go Curry they really take their time and put in a lot of effort into their food. Their food ends up delicious and their curry may be a little spicier then other chains. They do have a kids plate that is not spicy. It is a convenient location near Kanazawa station and also uses a machine to take the orders.
Gold Curry Musashimachi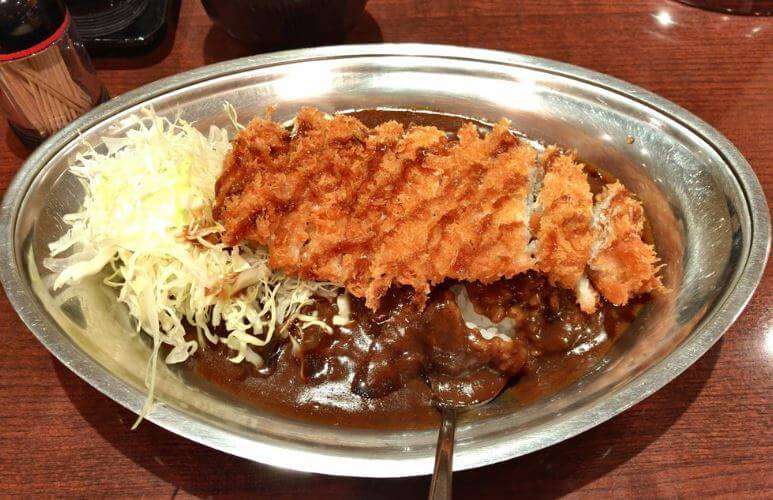 A nice shop that focuses on local ingredients. The taste here is said to be uniquely sweet. The sweetness improves the overall deliciousness of the curry. They serve a variety of Kanazawa-style curry that you should not pass on trying. A great choice to try Kanazawa curry for the first time with excellent value. English readers can appreciate the menu also being written in English. A great stop while shopping, as it is in the basement of a shopping center. Sometimes feels more welcoming to go to a shop in a center rather than a street restaurant.
Kitchen Yuki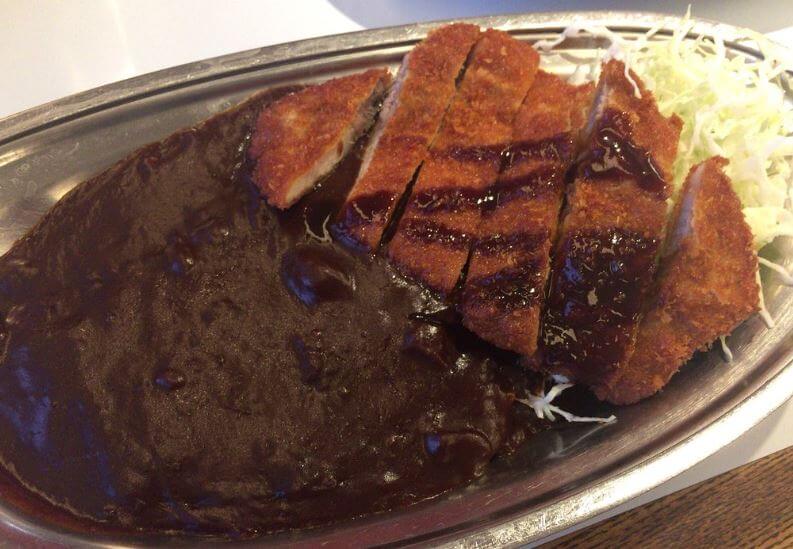 Here is another great shop where you can find the increasingly popular curry outside of Kanazawa. It is one of the most popular restaurants in Hakusan with high ratings. Known for western foods and the Kanazawa curry, many come here for that specific taste. It is a stylish place with a variety of stylish dishes. It use to be located in the underground shopping area of Kanazawa station, but now the main store is in Hakusan City. Holiday lunch hours can be busy because of its popularity, but it is worth the wait.
Conclusion
Curry is deeply entrenched in the culture of Japan and especially of Kanazawa. Moreover, we all know that the Japanese consider curry as their comfort food. It's occasionally spicy and full of flavor and served with rice and meat. In Kanazawa, the curry is a unique experience. It is different from most curries because of its thick texture. It is gooey and made with caramel, has a dark brown color, and locals enjoyed it with a fork or spork.